It's episode 44 of The Block 2023 and the fallout has begun from Leah and Lesley's battle over the Block Bucks.
ICYMI, you should probably check out the d-r-a-m-a here and here, but if you don't have the time, here's a refresher.
Leah and Ash questioned Lesley and Kyle's integrity when they basically accused their landscaper Troy of providing free work. Leah and Ash confronted Troy, Lesley and Kyle and asked to see their books, which they didn't agree to.
Upset by the situation, Lesley took back the Camrich Block Bucks she'd swapped with Leah without telling her. Leah had her heart set on a day bed and some other furniture from the brand.
Although Lesley hasn't told Leah that she'd cancelled her deal, she has told all the other contestants, who sat around and gossiped about it at her and Kyle's house.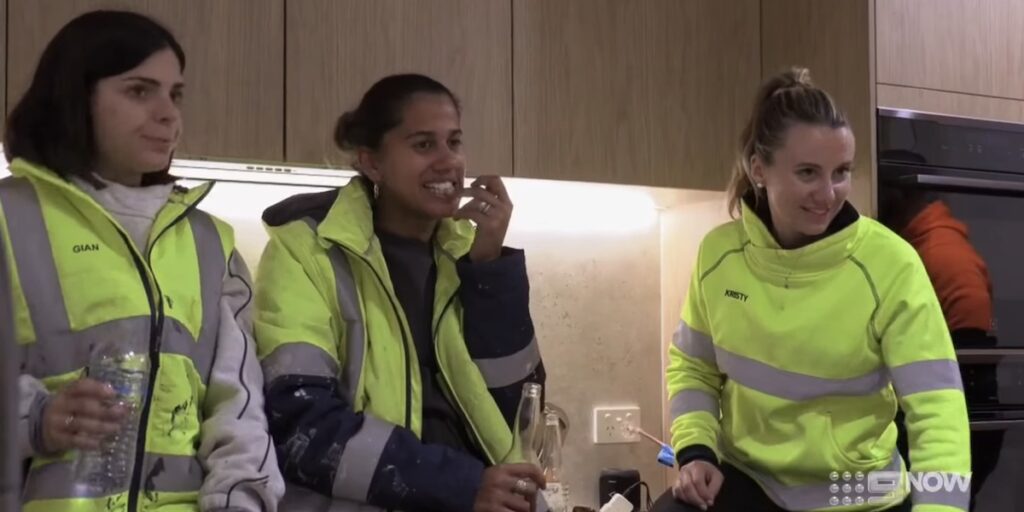 Shortly after, Leah got the dreaded call from Camrich. "I don't think people know how to do deals around here. When a deal is done, it's kinda done," she told a producer.
Leah lost it because the Room Reveals were just days away, and she had no furniture. She rummaged through rooms trying to find things to return.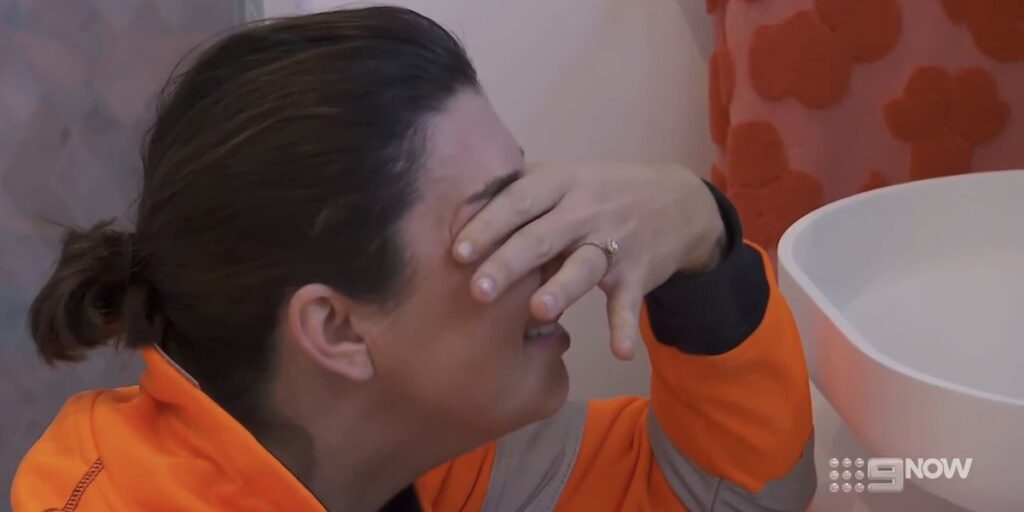 Meanwhile, the backyards were taking shape and Scotty Cam and Shelley Craft did the rounds and checked them out.
Shelley wasn't sure about Kyle and Lesley's shower-like water feature in the pool. "I'm not a fan, but I'm not a judge," she told the couple.
Scotty loved the pealescent green tile Leah and Ash used on their above-ground pool.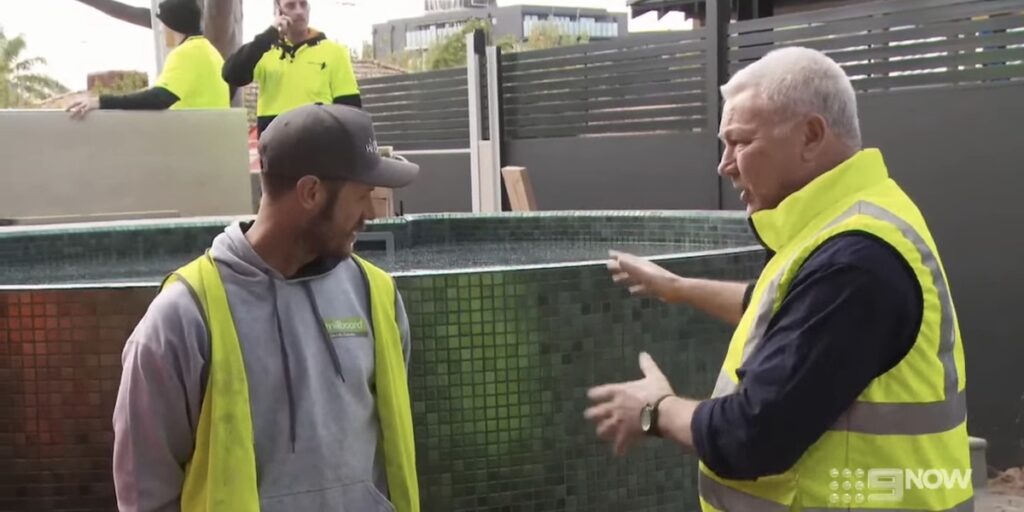 After checking out the houses, Scotty and Shelley did another lap, this time to give each team a gift of $5,000 from their sponsor Weber.
This development meant that Leah could now afford her very expensive day bed and the rest of her Camrich order, and her week was *officially made*.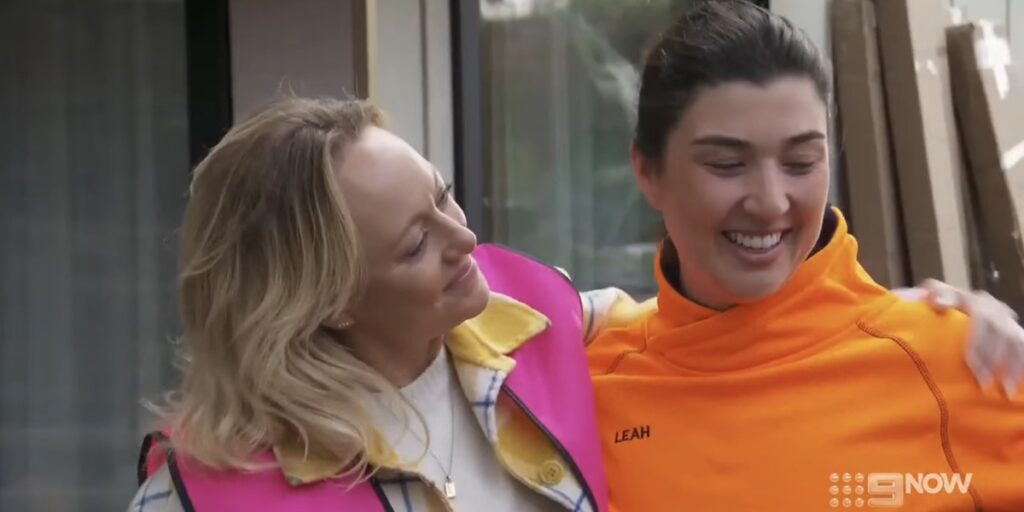 Want more recaps? Check out our The Block 2023 recaps below!
Episode 1 / Episode 2 / Episode 3 / Episode 4 / Episode 5 / Episode 6 / Episode 7 / Episode 8 / Episode 9 / Episode 10 / Episode 11 / Episode 12 / Episode 13 / Episode 14 / Episode 15 / Episode 16 / Episode 17 / Episode 18 / Episode 19 / Episode 20 / Episode 21 / Episode 22 / Episode 23 / Episode 24 / Episode 25 / Episode 26 / Episode 27 / Episode 28 / Episode 29 / Episode 30 / Episode 31 / Episode 32 / Episode 33 / Episode 34 / Episode 35 / Episode 36 / Episode 37 / Episode 38 / Episode 39 / Episode 40 / Episode 41 / Episode 42 / Episode 43
The Block airs on Sunday at 7:00 p.m. and continues on Monday, Tuesday and Wednesday at 7:30 p.m. on Channel 9 and 9Now.
Want to CHATTR with us? Follow us on Instagram and Facebook for more entertainment news.