It's episode 31 of The Block 2023 and it's a mad scramble before 100 buyers descend on Charming St for the Domain Listings challenge.
Finally putting the drama aside (lol jokes), Kyle and Leslie were awarded the weekly BoB award and as you can imagine, Kristy was p**sed.
Meanwhile, Ash has a major dispute with Foremen Keith and Dan and The Block builders, Nine In Six because he wants to provide photos for a waterproof inspection but this is a reality TV show. And that's a YUGE no-no.
But Ash has ammunition. A few weeks earlier, Eliza and Liberty were able to send photos in to get an inspection approved. We get his logic, but a few weeks ago, the houses were barely built…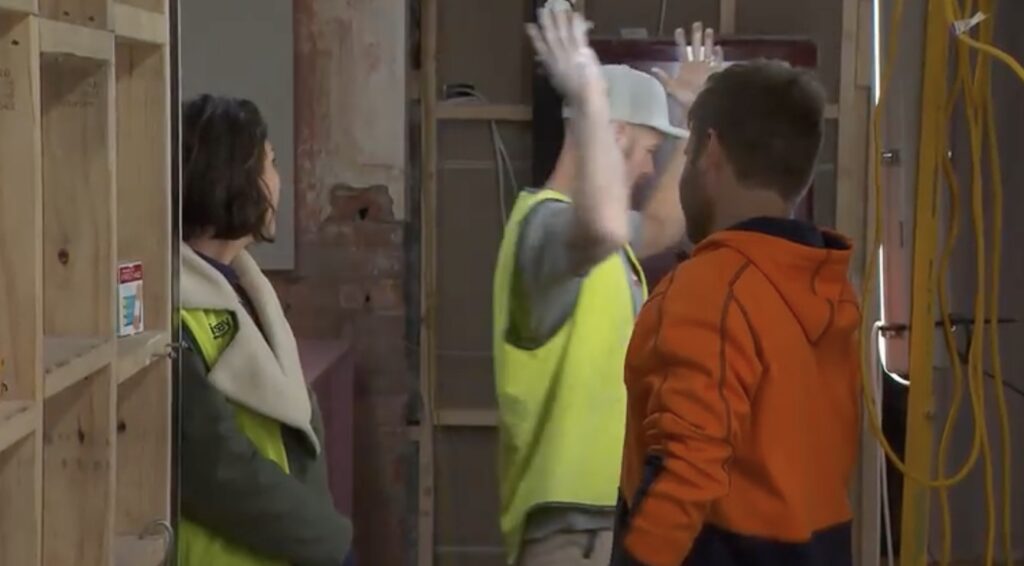 Eliza confronts Leah and Ash
Since Kristy and Brett have poisoned the well with their "the sisters are favoured" rampage, it's an interesting point; however, when Eliza overhears that Ash is not happy, she confronts him.
Ash (despite sometimes getting involved in the absolute chaos that is the drama during this season of the show) remains calm while trying to prove his point. And even though it could have caused even more of a divide, it prompts Eliza to have a chat with both Leah and Ash about Kristy's behaviour.
The response?
Eliza then says that the villains of this season also have a terrible reputation with the crew and builders, but whether it is based on fact is another question….
Leah and Ash both reflect on what their three children will think about their behaviour so far. Leah breaks down, wondering if her choice of friendship was right in the first place.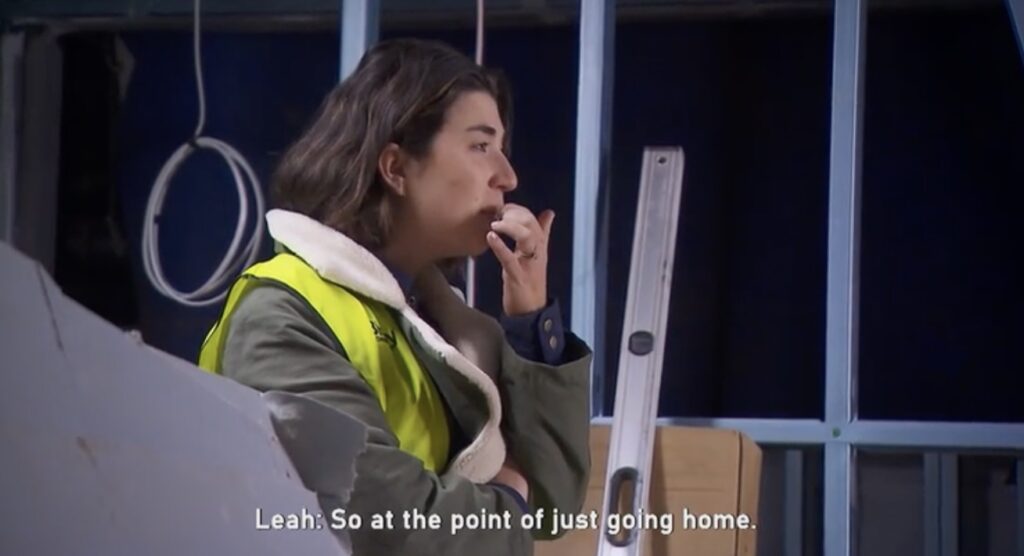 The 100 buyers descend on The Block
With all this reflective effort, we half forgot that the 100 buyers were coming! As they arrive for the Domain Listings challenge, Adrian Portelli joins them. Ya know, the one who famously underbidded on Omar and Oz's winning house in Gisborne in 2022…
Meanwhile, Steph and Gian impress all the buyers and they win by a small landslide. The high school sweethearts take home a cool $50,000 in prize money thanks to Domain.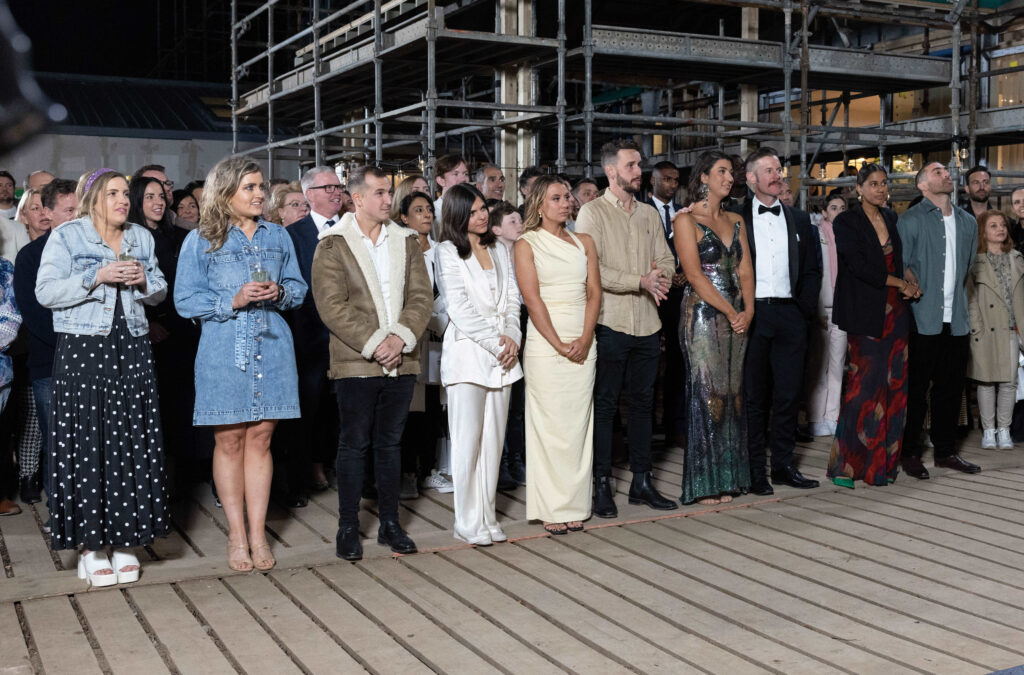 But there's still the after-party… and as we all know, nothing good can come from a late-night rendezvous!
Want more recaps? Check out our The Block 2023 recaps below!
Episode 1 / Episode 2 / Episode 3 / Episode 4 / Episode 5 / Episode 6 / Episode 7 / Episode 8 / Episode 9 / Episode 10 / Episode 11 / Episode 12 / Episode 13 / Episode 14 / Episode 15 / Episode 16 / Episode 17 / Episode 18 / Episode 19 / Episode 20 / Episode 21 / Episode 22 / Episode 23 / Episode 24 / Episode 25 / Episode 26 / Episode 27 / Episode 28 / Episode 29 / Episode 30
The Block airs on Sunday at 7:00 p.m. and continues on Monday, Tuesday and Wednesday at 7:30 p.m. on Channel 9 and 9Now.
Want to CHATTR with us? Follow us on Instagram and Facebook for more entertainment news.