Kristy and Brett have admitted that they came on The Block 2023 with the intention of being villains – a goal they've definitely succeeded at.
After purposely misleading Steph in an effort to try and waste her time and resources and donning a MAGA-inspired hat that read "Make The Block Great Again", it's fair to say that Kristy and Brett are one of the most controversial couples who've ever appeared on the show.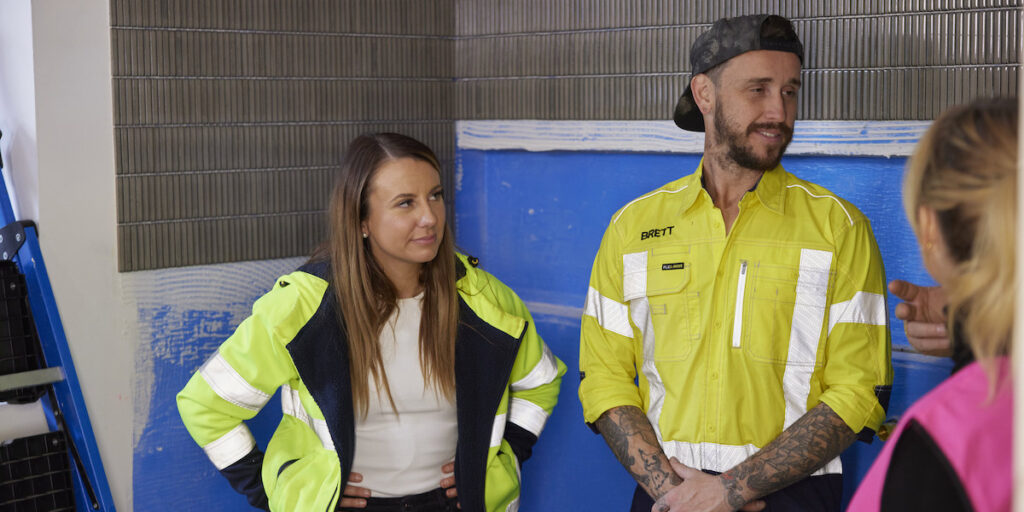 During an interview with Today Extra, Kristy and Brett said that they had a strategy in mind when they joined the show.
"Yeah, look, well, we did go in with the intention to ruffle feathers. stir the pot and mind games are going to potentially come with that because it allows us to have them thinking about other things other than their room," Brett said.
"So that was our intended gameplay. So everyone did know that. I felt a little bit guilty because everyone was so nice that I was like, 'Hey, heads up. I've been talking a lot of crap on you'."
Kristy added: "Someone had to be the villain, right?"
She teased that viewers can expect a lot more drama from her and Brett.
"Get ready for it because you haven't seen nothing yet," she said.
Kristy addresses her MAGA-inspired hat
The reality TV contestant shocked viewers when she sported her red "Make The Block Great Again" hat which is extremely similar to the infamous "Make America Great Again" hat. The MAGA hat is closely linked to Donald Trump's Presidency campaign
However, Kristy and Brett laughed off their choice of statement headwear.
"The thing is, this is fun to us and you can see the goofy tinfoil hats, 'Make The Block Great Again' ones," Brett said.
"Which was ironic, if you didn't see that Brett hadn't watched the TV show before and then had 'Make The Block Great Again' hats, like he wouldn't know the difference," Kristy added.
Watch The Block 2023 at 7:30pm Sunday-Wednesday on Channel 9 and 9Now.
Want to CHATTR with us? Follow us on Instagram and Facebook for more entertainment news.