It's episode 16 of The Block 2023 and Scotty Cam and Shelley Craft are touring the houses for their weekly walk around.
As expected, when they arrive at House Five, they're not sure what to think of Eliza and Liberty's moss wall.
"But what does it do?" Shelley asks while Scotty brings out a dad joke.
"People buy exit mould to get rid of that stuff," he says. Lol.
Meanwhile, both Shelley and Scott agree that Leslie and Kyle's small but mighty powder room could actually win, meaning it would be another Block first if the smallest room wins.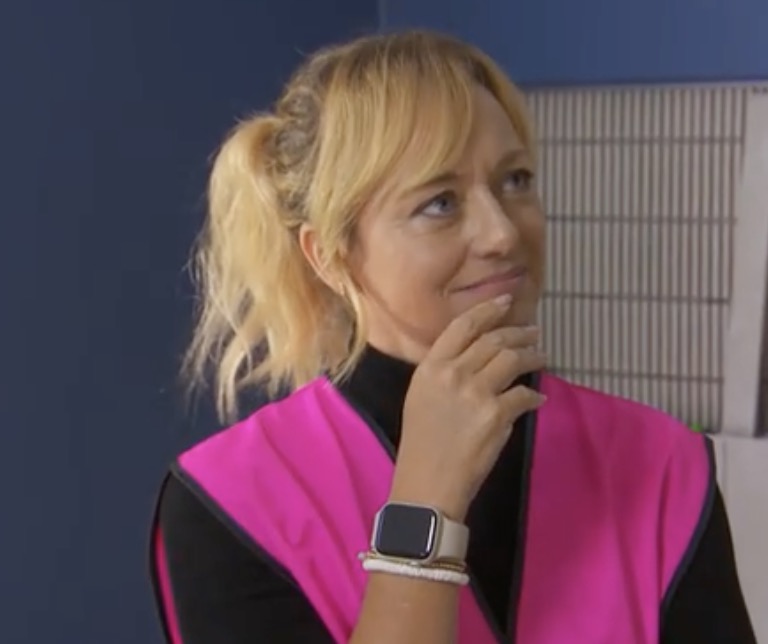 While we've grown quite fond of not hearing our contestants moan about each other, there is growing tension between Leah and Kristy (in the blue corner) and Steph (in the red corner). Leah and Kristy are sick of hearing Steph's constant advice on how to do things…
Gian and the drama of the Stonemason
A tough situation begins to unfold with Gian and his stonemason, who needs to be inducted with The Block builders Nine In Six; however, he doesn't have the correct documentation.
Adding to the woes, the stonemason has to install the stone bench on Friday afternoon because he's a very busy person and cannot make it on Saturday.
After some serious stressing in House Four, Gian manages to negotiate with Nine In Six to get him inducted. Crisis averted.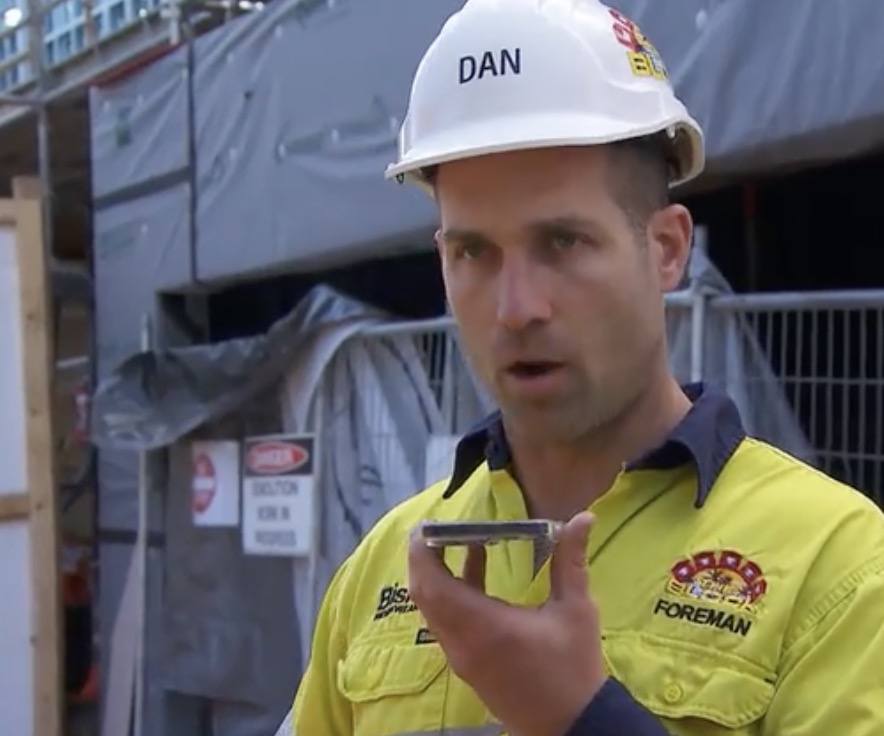 The break dancing challenge precisely no one asked for
Oh. This.
Leslie returns from Perth just in the nick of time to keep on building for the break dancing challenge and after her fall the previous day, Steph has the all-clear to participate.
In case you were worried, unsurprisingly Eliza and Liberty took the challenge win, adding another $10,000 to their bank plus a secret gnome they can use, as long as no one else finds out.
Leah and Ash come second, and Steph and Gian place third.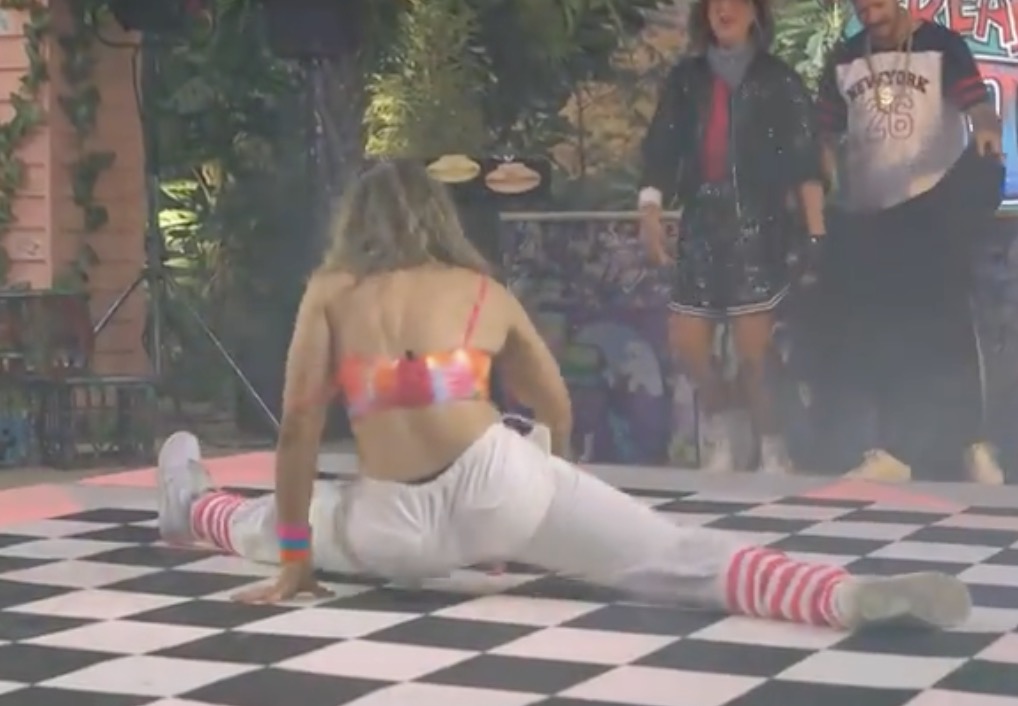 Because some people cannot let sh** go, some eyebrows were raised after Steph appeared to do her whole routine without any sign of injury, which I'm sure went down a treat as the Blockhead headed to the pub, The Esp to celebrate a ~FuN~ night…
Want more recaps? Check out our The Block 2023 recaps below!
Episode 1 / Episode 2 / Episode 3 / Episode 4 / Episode 5 / Episode 6 / Episode 7 / Episode 8 / Episode 9 / Episode 10 / Episode 11 / Episode 12 / Episode 13 / Episode 14 / Episode 15
The Block airs on Sunday at 7:00 p.m. and continues on Monday, Tuesday and Wednesday at 7:30 p.m. on Channel 9 and 9Now.
Want to CHATTR with us? Follow us on Instagram and Facebook for more entertainment news.