It's episode 18 of The Block — the start of Living and Dining Room week — and Eliza and Liberty have woken up feeling dejected after Marty Fox's harsh criticisms of their moss wall.
The pair have now decided he's Public Enemy number one and say that they want "comments that help us", which is completely fair.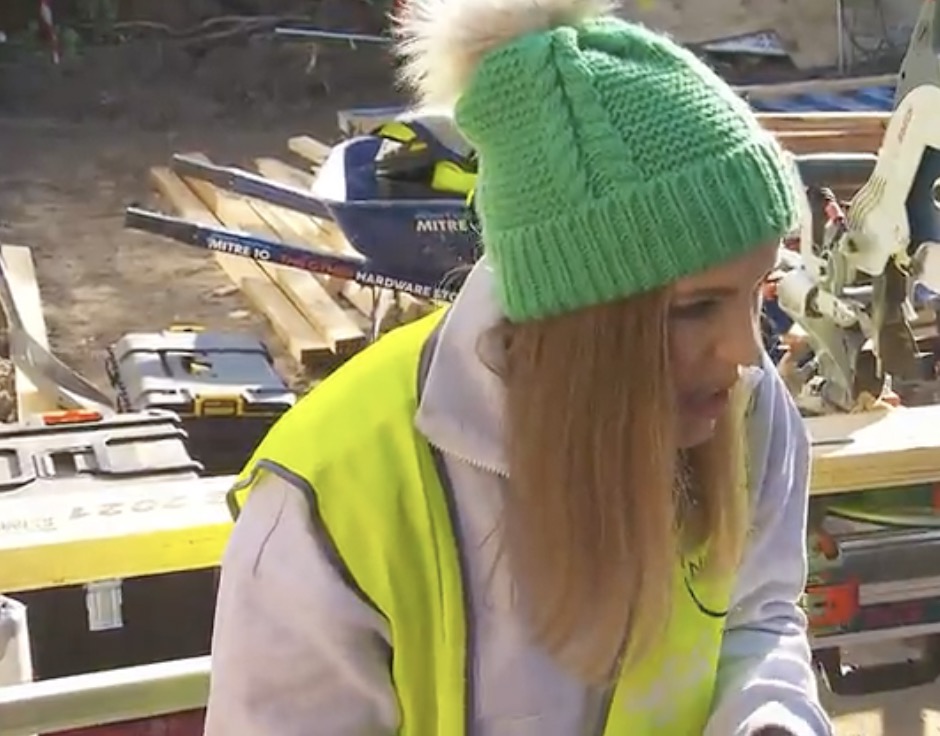 Given that it's Monday, it was time for the Domain Open For Inspections and the divide between the contestants continues to fester.
In the blue corner are Kyle and Leslie, Steph and Gian and Eliza and Liberty, and in the red corner, we have Kristy and Brett and Leah and Ash.
While Leah is usually the one with the gripe, this time she can't stop saying "winning", "winners" and "win" causing Eliza and Liberty to say she and Ash are both "bad winners and bad losers."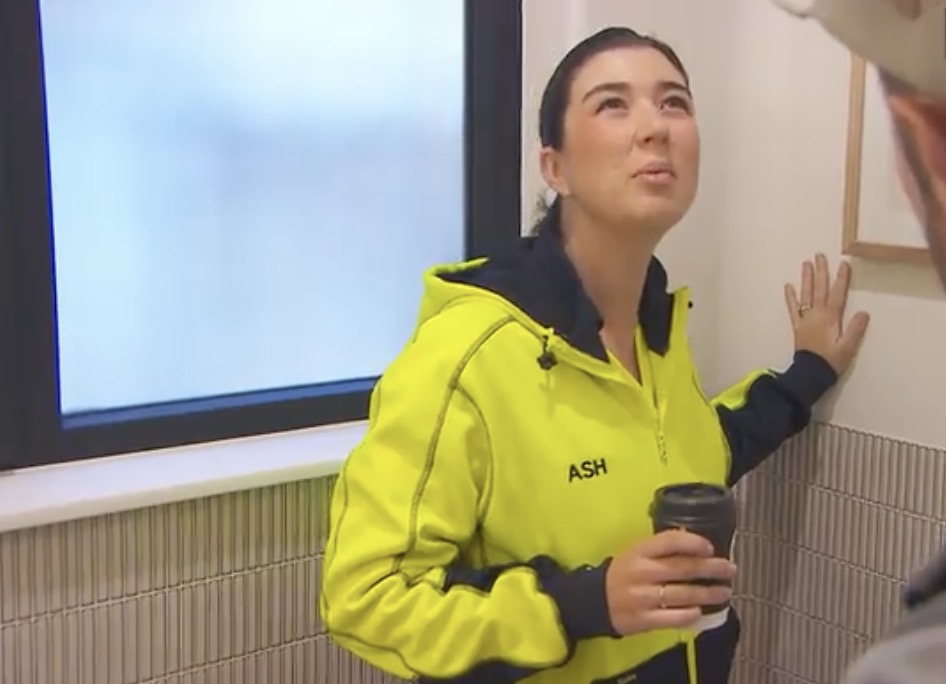 Meanwhile, our Blockheads are having some budget issues. Jo from Finance visits and unsurprisingly, Eliza and Liberty and Kristy and Brett are struggling the most.
Finally, we see some building as the teams begin their Living and Dining Rooms. Steph decides to put the dining room where the kitchen was according to the original plans.
Kyle and Leslie, once again, have a small space and are finding a way to incorporate a table from Block favourite Christian Cole. It has an inbuilt lazy Susan and is valued at $16,000.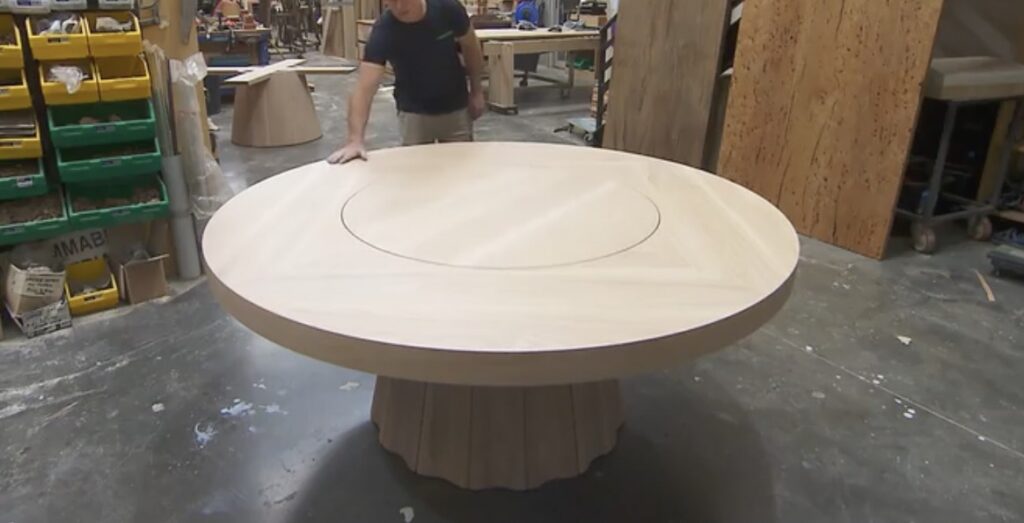 After winning last week, Leah and Ash head to Kyneton for dinner with Scotty Cam and admit there is a divide amongst the Blockheads. She also uses the opportunity to throw Steph under the bus, saying that she gives too much advice.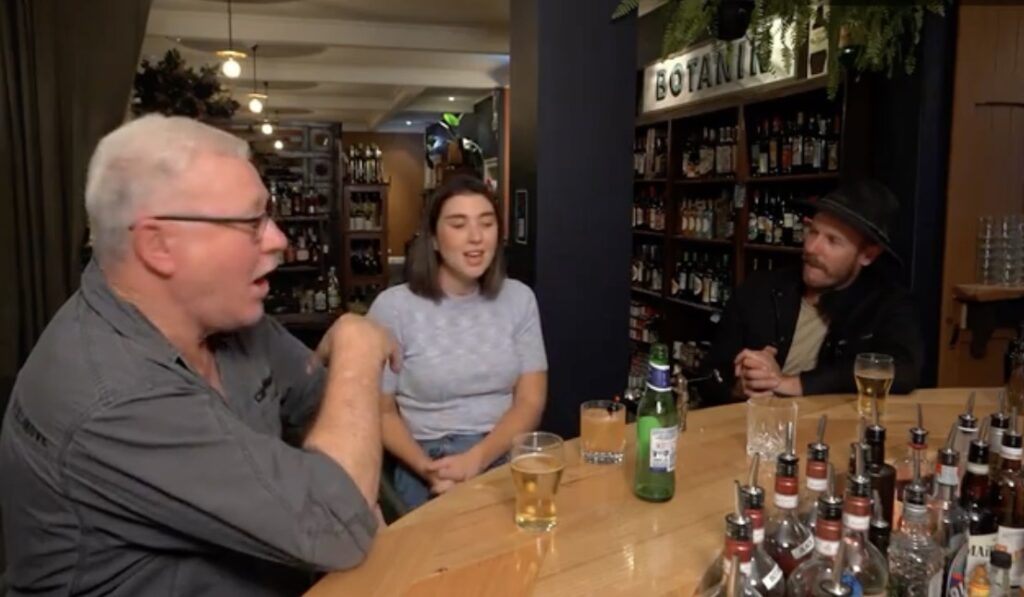 Then, it was time to head to Urban Surf for Eliza's birthday and it seemed like everyone was having a great time (for now) as Kristy took out the surfing challenge.
Want more recaps? Check out our The Block 2023 recaps below!
Episode 1 / Episode 2 / Episode 3 / Episode 4 / Episode 5 / Episode 6 / Episode 7 / Episode 8 / Episode 9 / Episode 10 / Episode 11 / Episode 12 / Episode 13 / Episode 14 / Episode 15 / Episode 16 / Episode 17
The Block airs on Sunday at 7:00 p.m. and continues on Monday, Tuesday and Wednesday at 7:30 p.m. on Channel 9 and 9Now.
Want to CHATTR with us? Follow us on Instagram and Facebook for more entertainment news.