It's episode 19 of The Block 2023 and Foreman Keith is sick of everyone's sh**t. Given that there's practically an entire house still left to build, we feel very sorry for him.
Further to this, he feels like he has been spoon-feeding the Blockheads and their builders and makes his feelings known as he walks around the building site. Keith is not happy and somebody needs to get the man a McCafe coffee, stat!
"Dan and myself are putting in every piece for every contestant. It's not the way we do it," he tells Leah, before later saying to Steph: "We're not going to keep holding your hands through every piece of this build."
Meanwhile, Kyle and Leslie are really struggling with their layout after their decision to include a $16,000 dining table designed by Christian Cole while Kristy and Leah go off to the shops together, holding hands and skipping…
They are off to purchase a couch for Kristy's home that Steph wanted, which is actually a bit s**t on their part. She even goes as far as cancelling another piece she has ordered, in order to secure the ~bEigE~ piece of furniture. Egged on by Leah, this show is truly turning into a series of Mean Girls.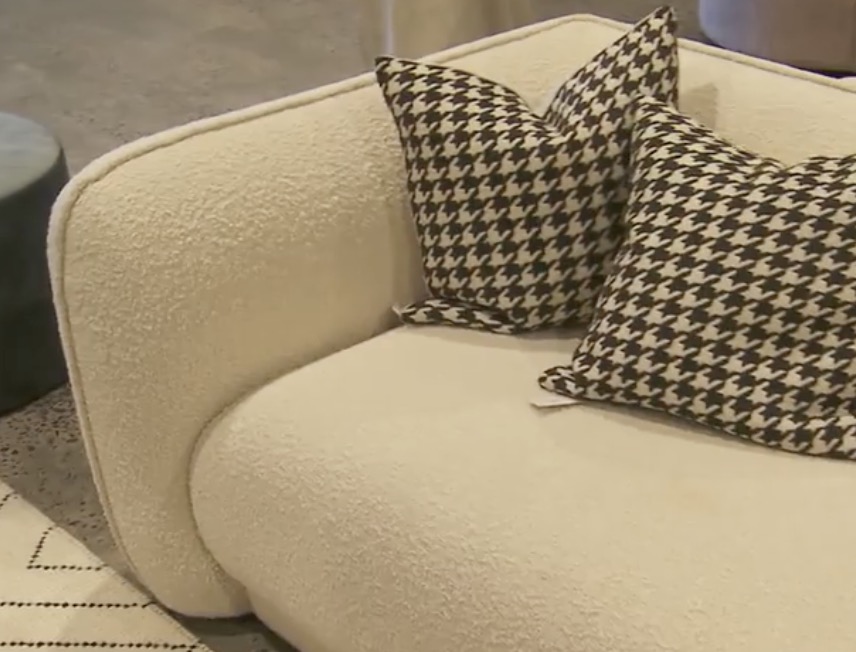 The weekly BOB (Best on Block) award is then given to Leah and Ash, who received $10,000 towards their budget.
Then, it's challenge day, and the contestants head to Footscray in Melbourne to compete in a metalwork blacksmith challenge. Thankfully, this is a skill that they can actually use, unlike the cooked breakdancing challenge from episode 16!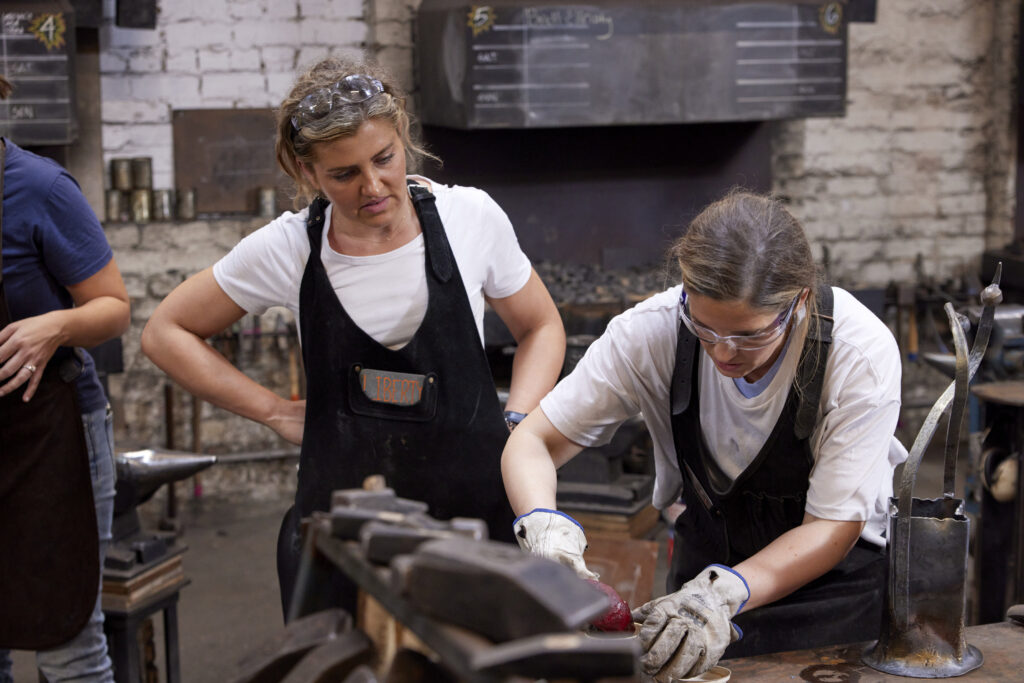 Even with work to be done, Kristy continues her vendetta against Steph, this time telling her off for the way she speaks to Gian before Leah and Ash are once again named the winners and bank another $5,000.
And just like the previous day, Eliza and Liberty can't help but comment on how Leah and Ash suck at winning…
The divide is well and truly on, on The Block.
Want more recaps? Check out our The Block 2023 recaps below!
Episode 1 / Episode 2 / Episode 3 / Episode 4 / Episode 5 / Episode 6 / Episode 7 / Episode 8 / Episode 9 / Episode 10 / Episode 11 / Episode 12 / Episode 13 / Episode 14 / Episode 15 / Episode 16 / Episode 17 / Episode 18
The Block airs on Sunday at 7:00 p.m. and continues on Monday, Tuesday and Wednesday at 7:30 p.m. on Channel 9 and 9Now.
Want to CHATTR with us? Follow us on Instagram and Facebook for more entertainment news.