It's episode 34 of The Block 2023 and kid's bedroom week opened with our Blockheads giving opinions. Yup, it was time for the teams to critique each other's work at the Domain Open for Inspections!
Even though Kyle and Leslie have said precisely nothing all season, Leslie's disgust at Marty Fox saying their toilet should have been opposite a mirror was hilarious. Meanwhile, Leah reflected on Marty's "ouchiest moment" from the previous night when he called Gian and Steph's bathroom a "quarantine facility"… Ouch indeed!
Despite sharing their win on Sunday, Eliza and Liberty were awarded the weekly BoB Award by Tommy who said their bathroom was the "best by a country mile". They were then given $10k in cold hard cash and there were squeals. A lot of squeals!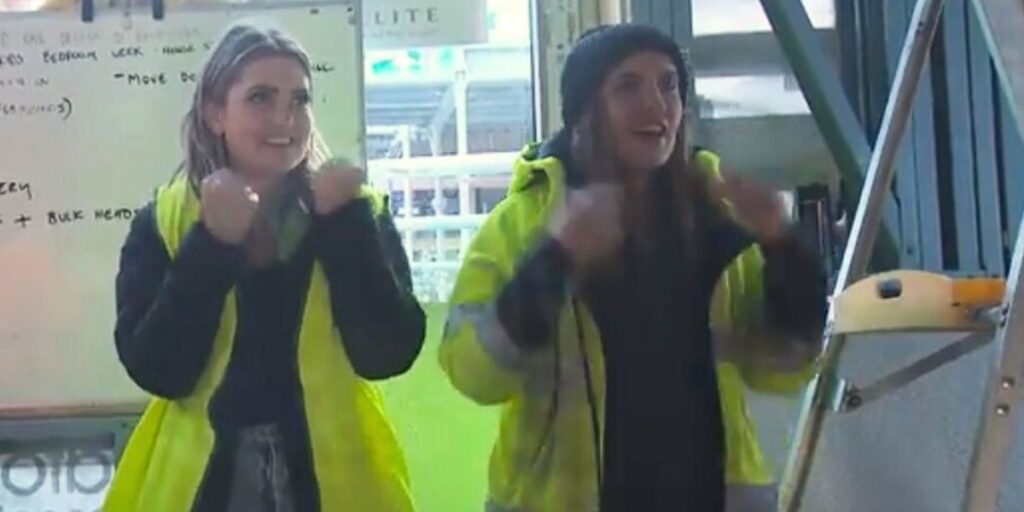 Steph and Gian receive advice from Max and Charlie
Over at Leah and Ash's place, they were hoping to deliver something their own kids would like and when speaking of her children, Leah became emotional, convincing herself it was an "exciting week" and said she wanted to think about them "in a really fun, positive way".
But over in House Number Four, it was a different story. Given that Steph and Gian a) have no kids and b0 failed the House Decider challenge miserably (God, that felt like a lifetime ago), they began feeling the pressure for the weekly room reveal. Luckily, the producers had something special in store for them. Max and Charlie — actual kids to give them advice! So cute!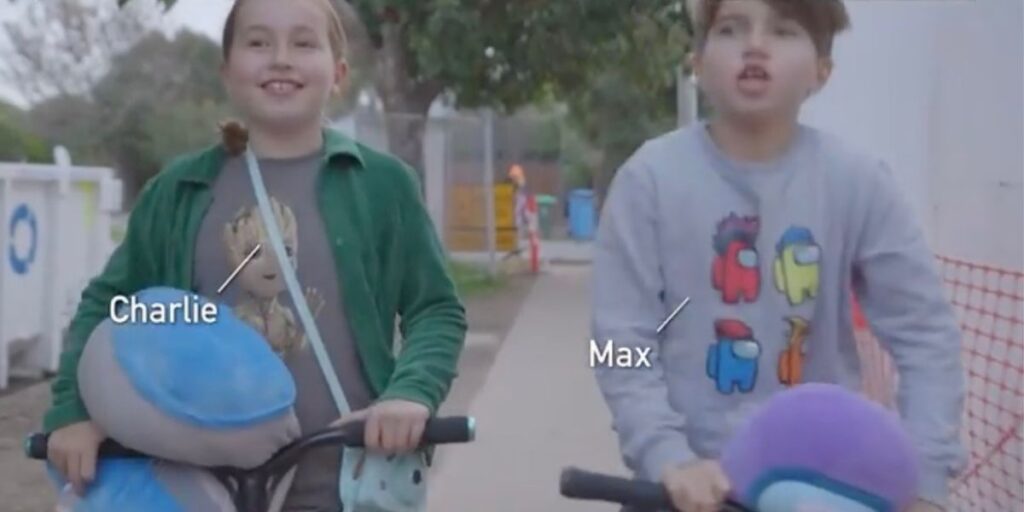 For fans who have watched The Block for years, you would have recognised Charlie in particular, who has been appearing on the hit show since 2014.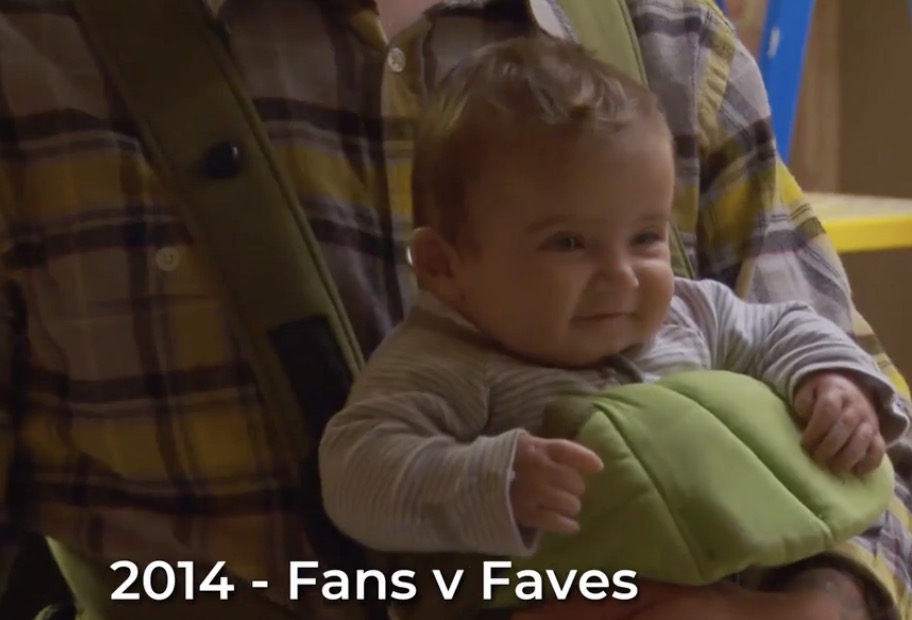 Upon meeting Steph and Gian, Charlie was adamant that a kid's room needed "teddies", "a desk", and "vibrant" colour! Amazing!
But the best advice of all came from Max.
"You know what we don't want in the bedroom?" Max said. "Beiges. No beiges!" LOL.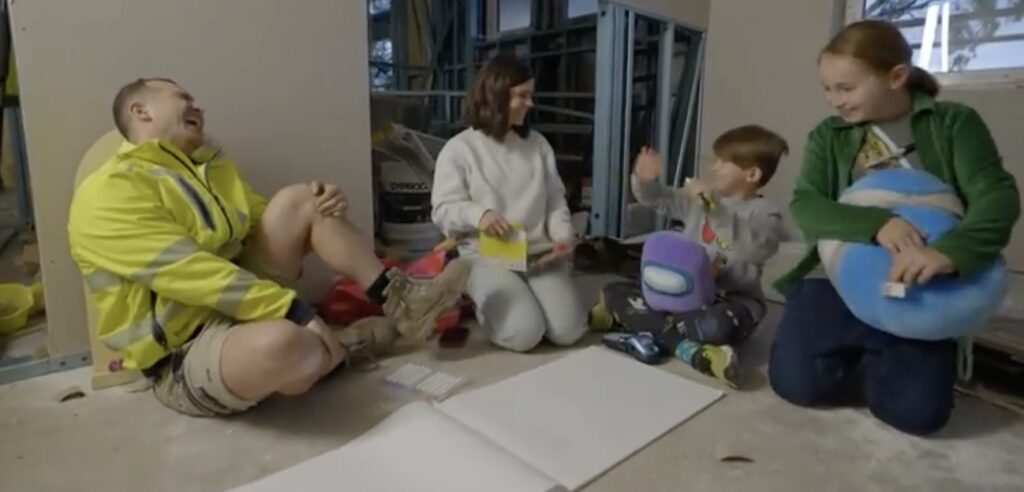 Scotty's Weekly Getaway
Since they were joint winners of the master ensuite, Kristy, Brett, Eliza and Liberty arrive for dinner at Scotty's house in Gisborne.
Kristy and Brett arrive first and Dad Scotty tells them to behave in no uncertain terms and because she's great at putting on a show when necessary, she even apologises for her behaviour. Wut?!
It was pleasant enough with Dad Scotty trying to get everyone to talk, unfortunately, the niceties don't last too long as Kristy then throws her former mate Leah under the big olde yellow Block bus because since Leah has pretty much ended their BFF status, she wants revenge!
She decides to let Eliza and Liberty know that Leah was a willing participant in the so-called  "mean girls" behaviour. 
"First and foremost, we don't have a problem with you guys," she told Eliza and Liberty. "A lot of the areas have been greyed through jokes and sarcasm that has obviously offended you guys. And we're not in the business of offending people."
Kristy also told Eliza that the "new character" she'd seen when Eliza had confronted her, had she seen it sooner, they would have been "best friends". Umm… OK.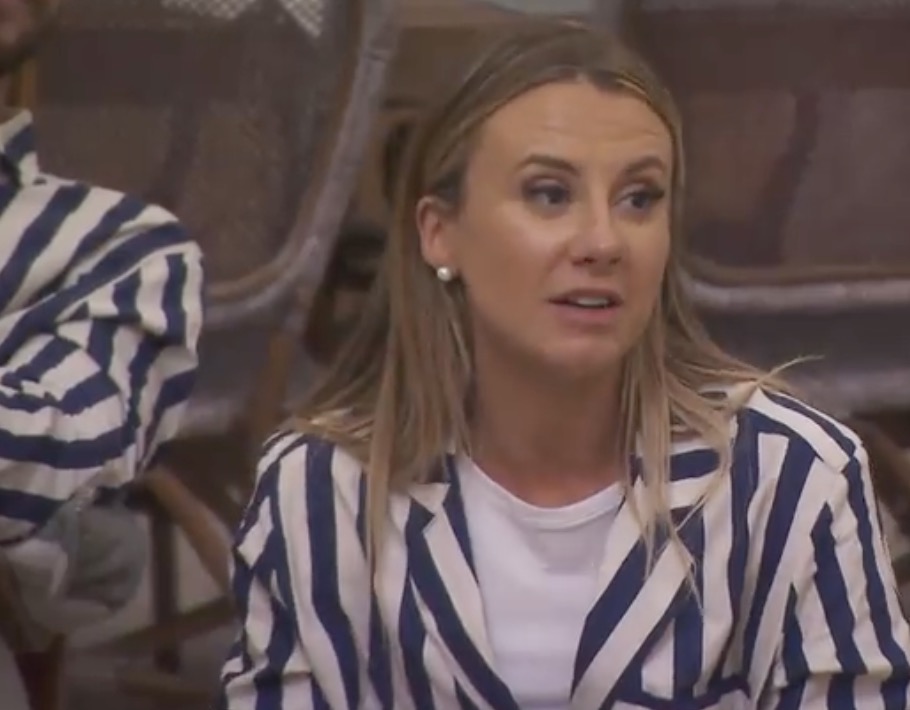 This week's challenge
After the weekend getaway, our Blockheads get the call for this week's Challenge.
They are going to build a backyard and BBQ area at Ronald McDonald House in North Melbourne, opposite the Royal Children's Hospital.
They meet Madison and Josh who have used the service with their child, York, as well as last year's fan favourites Dylan and Jenny Heath, who will even up the teams.
After a Potato Sack race — Leah and Ash, Eliza and Liberty, Kristy and Brett are put in one team (lol) and Kyle and Leslie and Steph and Gian, alongside Dylan and Jenny are in the other.
They get to work on what is an important challenge to benefit sick children and their families with a prize of $15,000 up for grabs.
Ash's Birthday Dinner
After starting on the challenge, the Blockheads head to dinner for Ash's birthday, including Kristy and Brett.
However, the group is rocked by even more drama as Kristy ignores Leah and Brett leaves straight after the cake.
Back on The Block, Kristy makes it clear in no uncertain terms that she wants nothing to do with Leah. and their once-close friendship is now all over. 
Want more recaps? Check out our The Block 2023 recaps below!
Episode 1 / Episode 2 / Episode 3 / Episode 4 / Episode 5 / Episode 6 / Episode 7 / Episode 8 / Episode 9 / Episode 10 / Episode 11 / Episode 12 / Episode 13 / Episode 14 / Episode 15 / Episode 16 / Episode 17 / Episode 18 / Episode 19 / Episode 20 / Episode 21 / Episode 22 / Episode 23 / Episode 24 / Episode 25 / Episode 26 / Episode 27 / Episode 28 / Episode 29 / Episode 30 / Episode 31 / Episode 32 / Episode 33
The Block airs on Sunday at 7:00 p.m. and continues on Monday, Tuesday and Wednesday at 7:30 p.m. on Channel 9 and 9Now.
Want to CHATTR with us? Follow us on Instagram and Facebook for more entertainment news.