It's episode seven of The Amazing Race Australia 2023 and the six remaining teams are continuing their journey in Angkor Wat, Cambodia.
Embarking on a spiritual quest, the celebs, armed with a humble offering, ventured into one of the largest religious structures on the planet, seeking enlightenment alongside a real-life fide Monk.
Now at the pointy end of the competition, Darren, Tristan, Bec, and Kate have formed somewhat of an alliance.
In order to prove their allegiance to one another, they decided to give Emma and Hayley a bum steer by telling them to go the wrong way. However, Emma and Hayley managed to overtake Bec and Kate while en route to the next challenge — martial arts.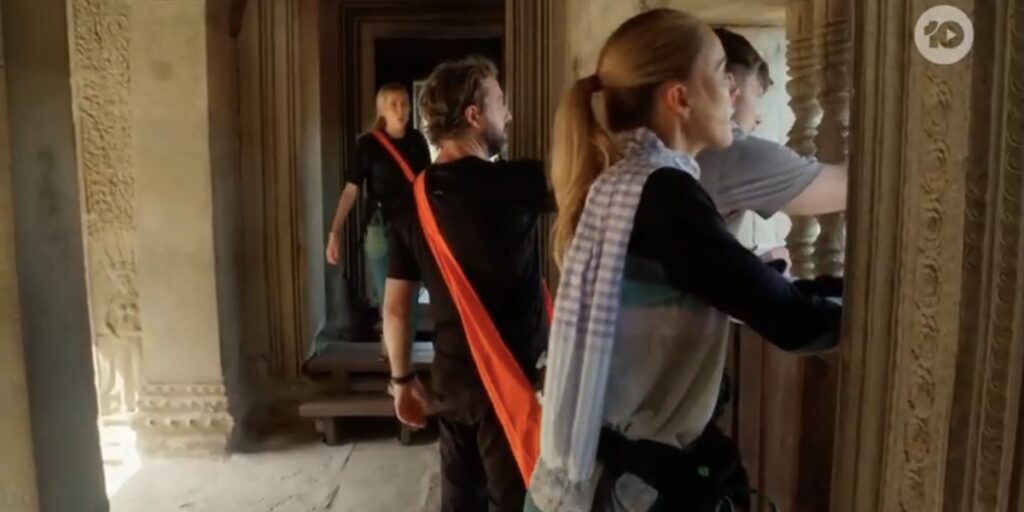 The Spider-eating challenge
Next up, it was a challenge of strong stomach proportions as the Teams had to channel their inner MasterChef, cooking a meal before consuming it.
While it sounds easy enough, spoiler alert, it wasn't because on the menu were three deep-fried tarantulas plus four bowls of assorted bugs and grubs. Yum!
While Hayley cried her way through the leggy meal and Angie gagged, Tristan on the other hand gobbled it up like it was mac and cheese.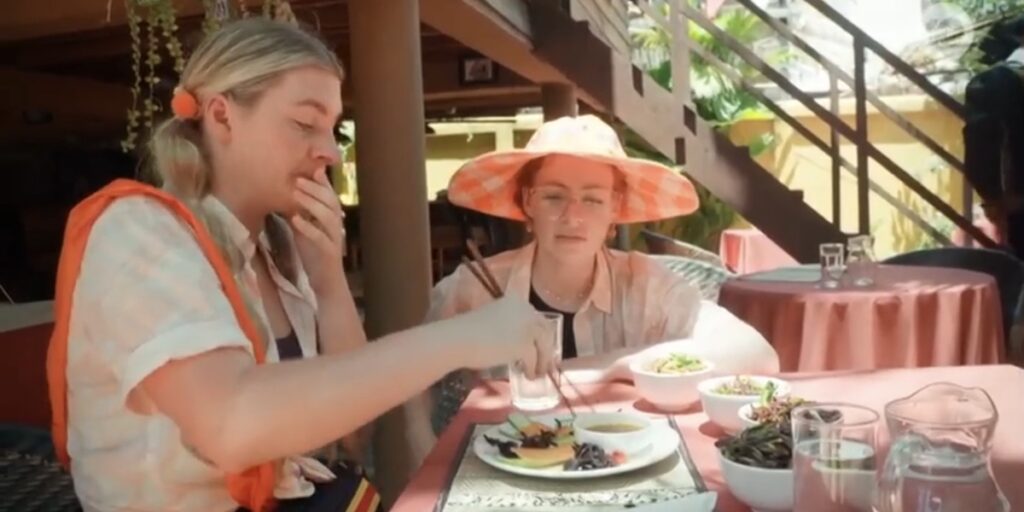 Finally, it was Bec and Kate's turn. Given that Bec suffers from arachnophobia, not even being able to be in the same vicinity as the spiders, the team decided to take the time penalty which resulted in a 60-minute time penalty upon reaching the Pit Stop.
While their new alliance were the first to reach Beau, thanks to their 60-minute wait time, Bec and Kate were officially last to check in, resulting in their elimination.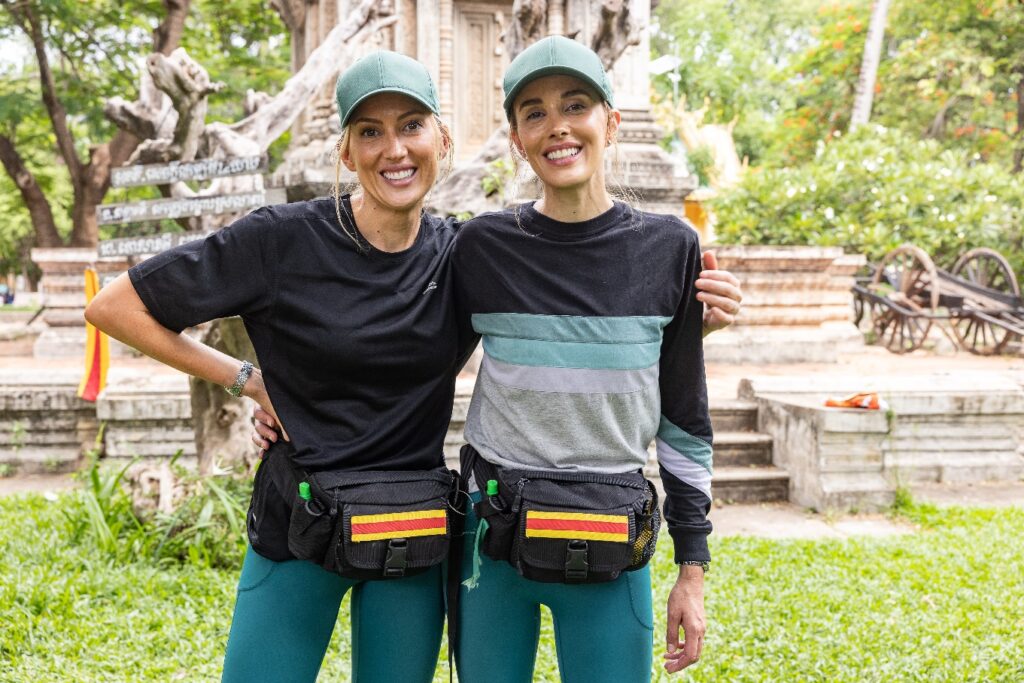 Want more recaps? Check out our The Amazing Race Australia: Celebrity Edition recaps below!
Episode 1 / Episode 2 / Episode 3 / Episode 4 / Episode 5 / Episode 6
The Amazing Race Australia: Celebrity Edition airs on Wednesdays and Thursdays at 7:30 p.m. on 10 and 10Play.
Want to CHATTR with us? Follow us on Instagram and Facebook for more entertainment news.