It's episode two of The Amazing Race Australia 2023 and we're already down one pair of celebrities, with another on the chopping block.
The celebrities headed to the city of love, Agra, India, and braved scorching heat paired with a sudden downpour in a fierce competition to win $100,000 for their chosen charities.
However, it was Grant Denyer's unexpected medical emergency that left Australia in shock during tonight's emotional episode of The Amazing Race Australia: Celebrity Edition.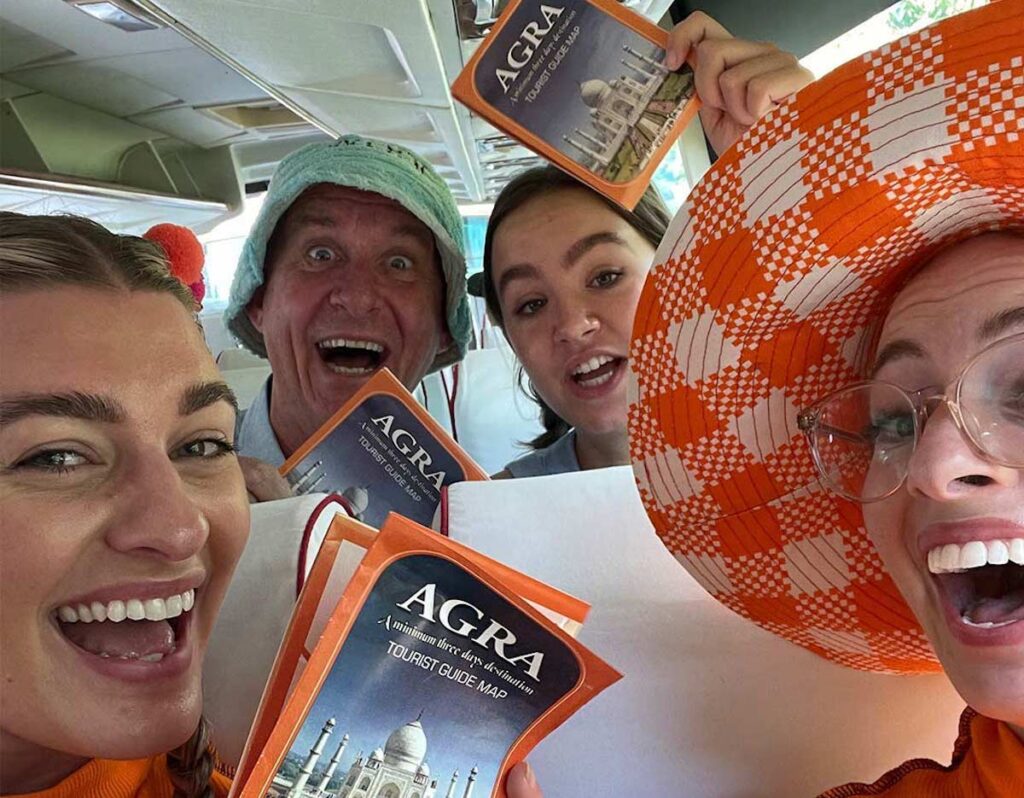 Challenge one and detours
After a bus ride from New Delhi, the teams were tasked with delivering office workers their traditional chai tea. With no access to Google Maps, the celebrities had to rely on the assistance of the locals. However, some locals were overly enthusiastic to help, even though they had no clue about where to send them.
At the Detour, the teams had to choose between washing laundry in the Yamuna River or creating fire bricks using an abundant natural resource – cow dung.
George Mladenov's younger sister Pam struggled with the poo task, to say the least, and George didn't let her off the hook easily. The Survivor all-star stressed that she needed to get the task over and done with so that they wouldn't be sent home.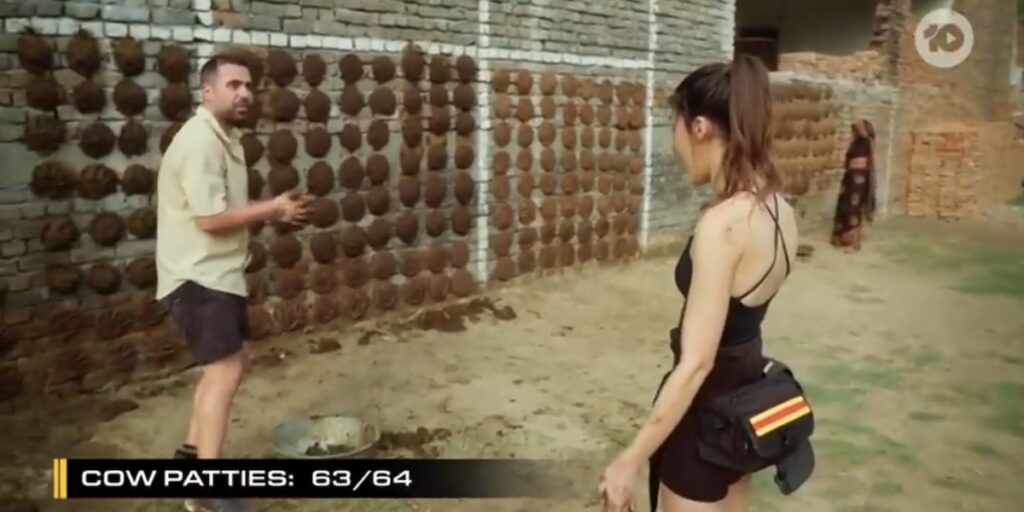 Meanwhile, germaphobe sisters Bec Judd and Kate Twigley struggled when they had to make a decision between doing laundry or dealing with cow dung without gloves.
Grant hoped his Gold Logie would exempt him from the unpleasant task, but unfortunately, he had to roll up his sleeves and get his hands dirty.
At the washing station, which was located by the river, a sudden downpour made the task even harder.
Alli and Angie Simpson finished their washing first but had to go back to retrieve their bags from the tea shop, where they accidentally left them. Jana Pitman, a mother of six, passed the challenge effortlessly, thanks to her expertise in stain removal.
Challenge Two
At the Intersection, two teams paired up to tackle a complex Bollywood dance routine. Harry Jowsey and Teddy Briggs were concerned about the lack of WD40 to loosen their hips, but that became the least of their worries when 16-year-old Cor Pitman failed on the dancing front time and time again.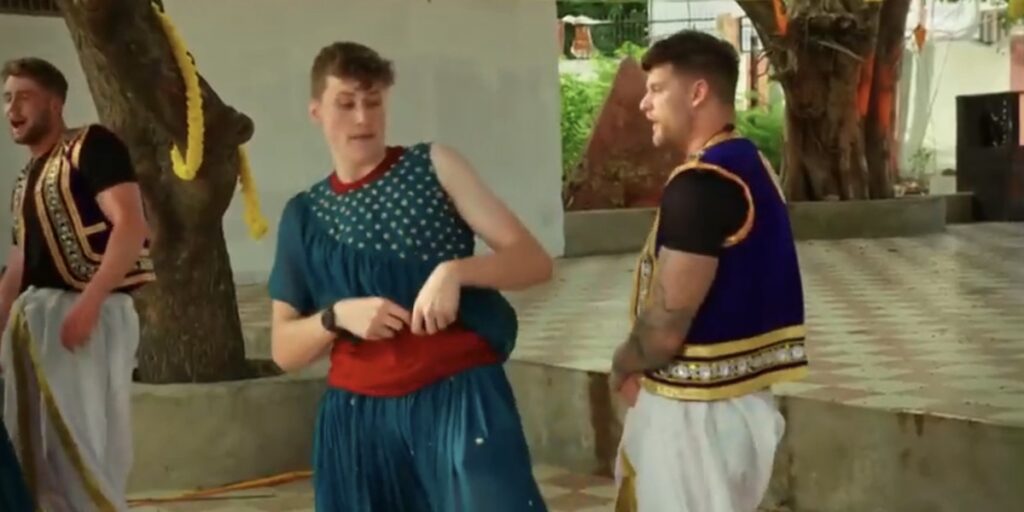 Alli and Angie were ecstatic when former Wiggle members Emma Watkins and her sister Hayley joined them and they formed the all-girl dance troupe, Masala Spice Girls. Mastering it on their first try, the Masala Spice Girls took the lead.
After numerous attempts, Jana used her nurturing powers to calm Cor down, finally completing the challenge, much to the delight of Harry and Teddy.
George, Pam, Bec, and Kate arrived at the challenge in last place and realized their lack of coordination was a hindrance, so strategist George convinced the others that taking a time penalty would be a better choice.
The heat took its toll
Despite his two victories on Dancing With The Stars, Grant had never faced the challenge of performing in scorching 45-degree heat.
Though he managed to successfully complete his dance routine, shortly after, he was overcome by the extreme temperature and required immediate medical assistance. Chezzi Denyer was really worried about him but Grant maintained his sense of humour, introducing himself to the medic as Larry Emdur.
The medical team stressed that rest was important for Grant, and advised that he didn't continue on the race until he'd had adequate downtime. Although the Family Feud host knew that they'd been well and truly left behind by the other contestants, he was determined to finish.
The Pit Stop
Emma and Hayley were the first team to arrive, with Alli and Angie closely behind them. Each team slowly filtered in, and despite their time penalty, George and Pam and Bec and Kate both managed to overtake Peter Rowsthorn and daughter Frankie.
After all the teams had arrived at the check point and Grant and Chezzi were still missing, host Beau Ryan went to find them.
It was a tearful farewell when Grant and Chezzi arrived last. Amid laughter and tears, Grant collapsed in worry and had to be taken to the hospital. However, he made a complete recovery, and he no longer thinks he is Larry Emdur.
The Amazing Race Australia airs on Sunday, Monday and Tuesday nights on Channel 10 & 10Play at 7.30pm
Want to CHATTR with us? Follow us on Instagram and Facebook for more entertainment news.