It's episode one of The Amazing Race Australia 2023 and eleven celebrities kicked off the race with their nearest and dearest, swapping five-star luxury for hectic conditions.
In case you missed it, the likes of Bec Judd, Jana Pittman, Grant and Chezzi Denyer, Harry Jowsey and Ben and Jackie Gillies laced up their joggers in a race to win $100k for their chosen charity.
Our celebs and their loved ones met host Beau Ryan, who began the race in the HOT and chaotic streets of New Delhi.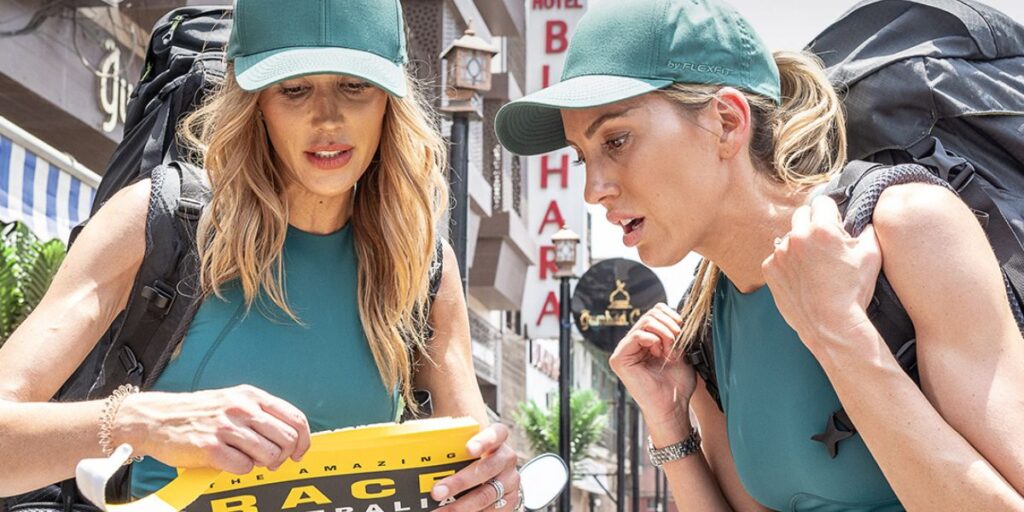 Challenge One and Detours
In the first challenge, teams embarked on an exhilarating ride in Tuk Tuks, racing through the vibrant city. Subsequently, they ventured into the maze-like markets, where they were tasked to acquire various local goods.
Additionally, teams faced a Detour, presented with two distinct challenges, each offering their own advantages and disadvantages.
Teams that selected Wedding Wish had the challenge of memorising intricate wedding outfits without the assistance of a stylist. For this Detour, they needed excellent memory and attention to detail.
The alternative option, the Chicken Dish, involved purchasing five ingredients from a bustling market using a shopping list, requiring exceptional navigation and adept carrying skills!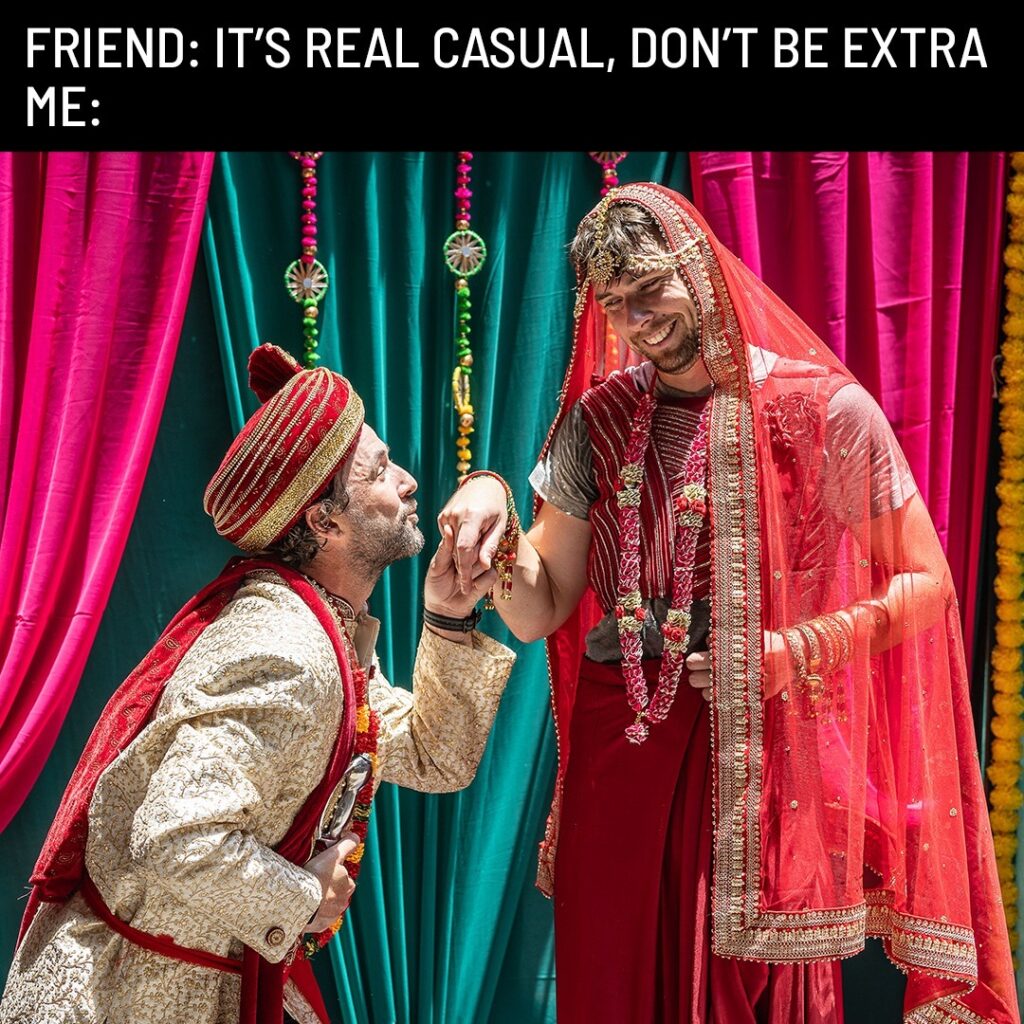 Heat causes havoc on the contestants
In case it wasn't already made clear, it was damn hot in India and right from the start, Darren McMullen was living in chaos. Meanwhile, King George was understandably wary of overly enthusiastic street vendors and Bec Judd? She just wanted an iced latte! LOL.
George and his sister, Pam, quickly formed an alliance with Olympian Jana Pittman and her 16-year-old son, Cor, the youngest racer in the history of The Amazing Race Australia. However, in a surprising turn of events, Jana unexpectedly abandoned George and simultaneously acquired herself a nemesis.
The Wedding Wish challenge appeared deceptively simple with Silverchair drummer, Ben Gillies and wife RHOM star Jackie, discovering that when it comes to Indian accessories, less is not more. Despite several failed attempts, they persevered.
Meanwhile, Pam suffered from heat stroke after completing the Detour. Thankfully, with some harsh yet motivating words from her brother George, she found the strength to push forward.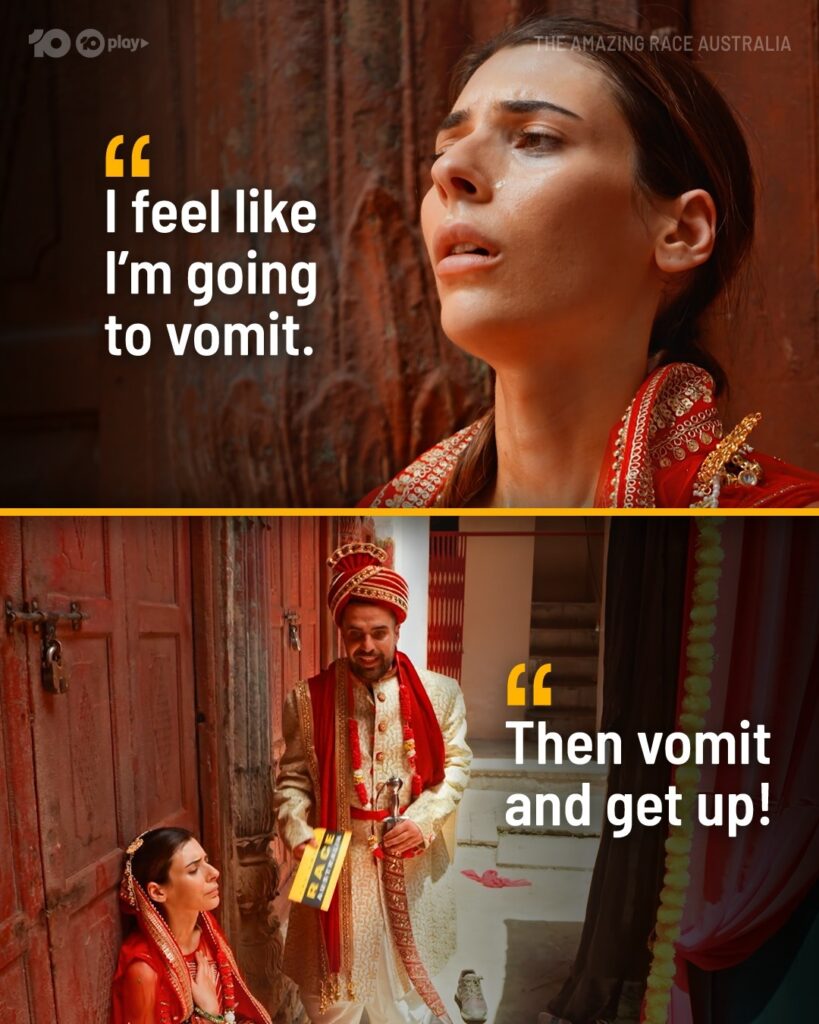 Reality TV stars Harry Jowsey and Teddy Briggs showcased their culinary skills in the Chicken Dish Detour and swiftly took the lead.
Former Wiggle, Emma Watkins, along with her sister Hayley, faced an unavoidable task as they skillfully handled tomatoes during the race while Bec and her sister Kate Twigley had to interrupt their shopping spree due to Kate's struggle with the scorching 40-degree heat.
Comedian Dane Simpson and his father, Bow, the oldest participant in the history of the show, battled against both the heat and the weight of their grocery load; however, their bond spurred them on to persevere.
Challenge Two
During the next challenge, teams departed from the bustling market to spend some time with some children at a local pool, attempting to grasp the local language.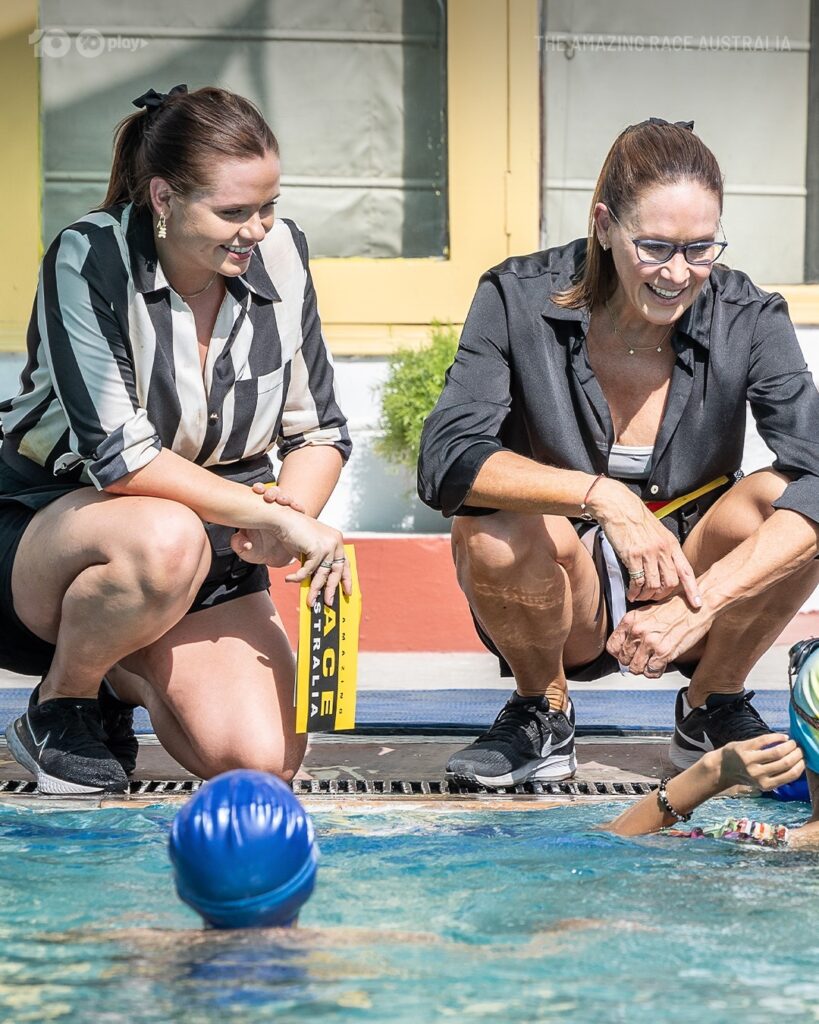 Alli Simpson seized the chance to admire Harry, much to the encouragement of her mother Angie.
Harry and Teddy were the first to conquer the phrase challenge, while stand-up comedian Peter Rowsthorn and his daughter Frankie saw it as a golden opportunity to discuss cricket with the locals.
Then, using the phrase they just learnt, teams had to then direct their Tuk Tuk driver to a holy site where Beau was waiting.
The Pit Stop
Due to a long Tuk Tuk ride, race leaders Harry and Teddy slipped to second place, allowing Darren and his nephew Tristan to secure first position.
Meanwhile, Dane had hoped for a challenge involving beer and horse betting, a task at which his dad Bow would excel. However, disappointingly, that wasn't on the agenda and they arrived last at the Pit Stop, resulting in their elimination from the race.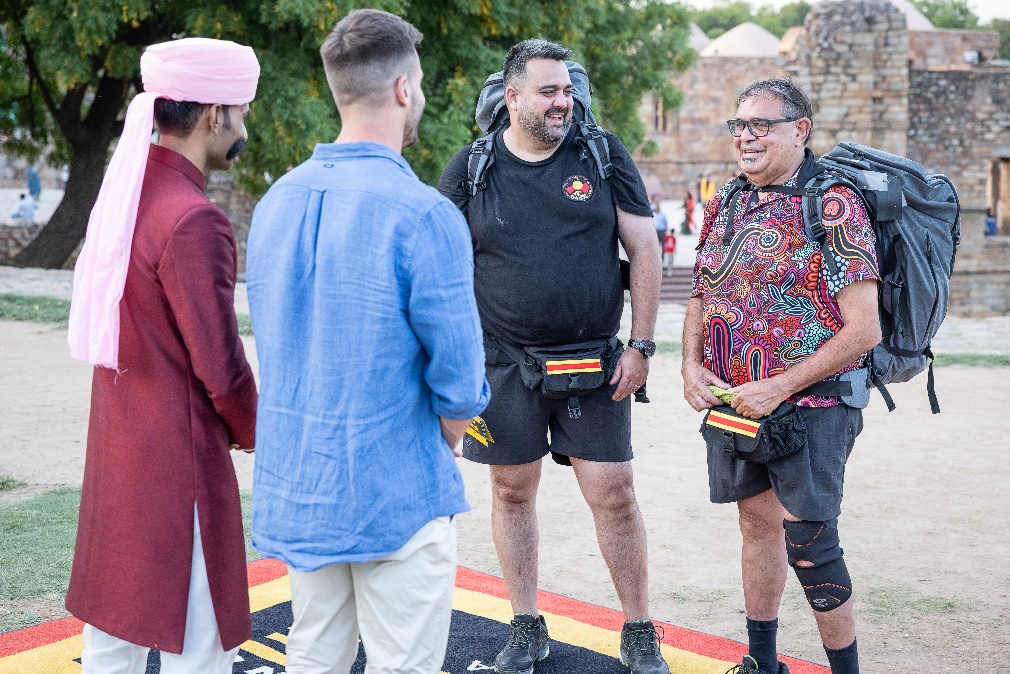 As the next day approached, the majestic Taj Mahal loomed near, and our celebrities must prepare for a demanding endeavour.
Exhaustion, scorching heat, chaotic conditions, and even an upcoming monsoon event will test their resilience and determination!
The Amazing Race Australia: Celebrity Edition airs on Wednesday at 7:30 p.m. on 10 and 10Play.
Want to CHATTR with us? Follow us on Instagram and Facebook for more entertainment news.