Over the course of The Amazing Race Australia season, viewers get to know the teams competing for the winning title. However, these faces make up just a fraction of the people travelling around the world to film the show.
During an interview on Mediaweek and Chattr's The Entertainment Hotline Podcast, The Amazing Race Australia host Beau Ryan shared some behind-the-scenes tidbits about just how much goes into making the popular reality show
While the final episodes currently in post-production, with about "30 or 40" people working on them, there are a whole lot more who fly internationally with the contestants.
"This year, there are about 140 people on the road," he said.
However, because this season is a celebrity edition, the cast is actually a lot smaller than in previous years, and has only eleven teams.
"We had 20 teams last season, which meant we had about 170 people on the road – that's how many people there are. It's crazy!" Ryan added.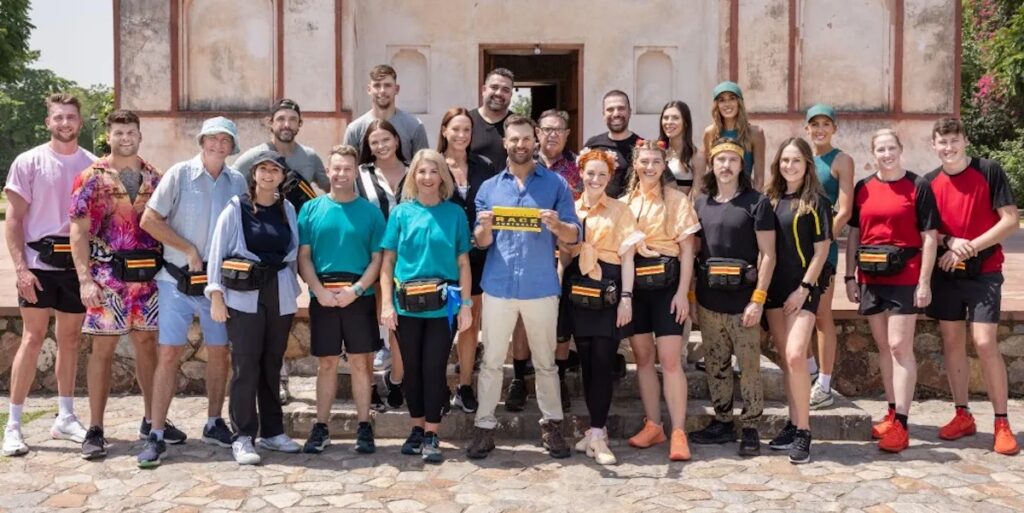 Who travels with The Amazing Race Australia cast?
Obviously, The Amazing Race Australia contestants travel with camera people, however, there are so many other roles that are lesser known.
"We've got fixers [an employee who coordinates] in each country and people working through logistics. We've got Amazing Race franchise people that turn up and come in and out. It's just next level, it's crazy. I can't explain it until you get somewhere and we're in the hotels," he said.
Unsurprisingly, the price tag involved with carting 100+ people around the world doesn't come cheap.
"This show, because you're moving all the time, the cost is not even funny, it's ridiculous," he said.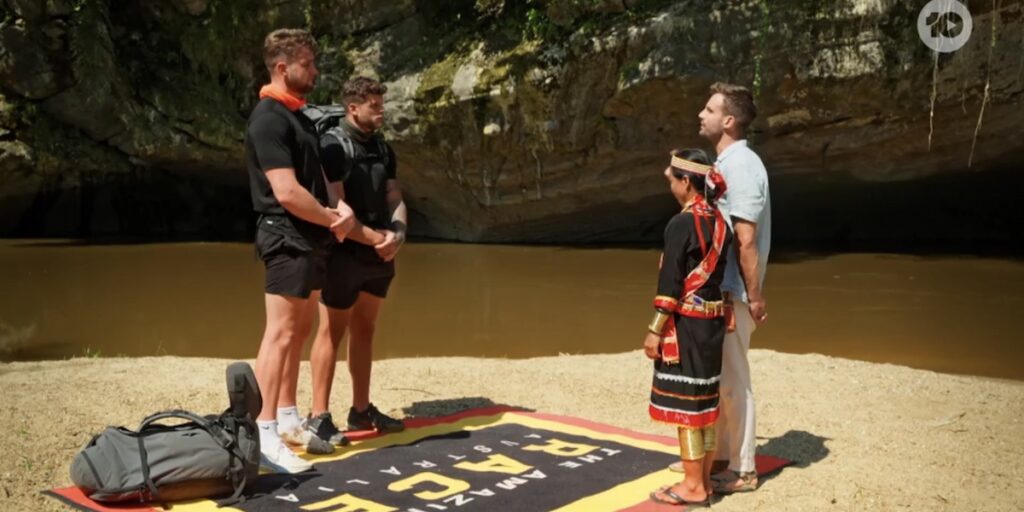 Where do the cast and crew go on The Amazing Race Australia 2023?
The celebrities – and the large crew – filmed in South East Asia and India for The Amazing Race 2023.
"Conditions are tough in terms of cities and countries, we go to India," Ryan said.
"It's brutal. Whether you're just travelling by yourself or with the family and friends, it's hard to get around. Now picture that with no phone, no bearings, the language barrier, currency problems, tiredness and fatigue. And then just repeat that every day for a month while it just gets hotter," he added.
"Southeast Asia is another level like Malaysia, Borneo, Cambodia, Laos, like it is just ridiculous. And it tests people."
The Amazing Race Australia airs at 7.30pm on Sunday, Monday and Tuesday night on Channel 10.
Want to CHATTR with us? Follow us on Instagram and Facebook for more entertainment news.