It's episode six of The Amazing Race Australia 2023 and with one team on the chopping block, it's a foot race to the finish line.
The remaining celebrity teams arrived in the lively capital of Penang aptly named George Town, it was safe to say that King George was excited about the location.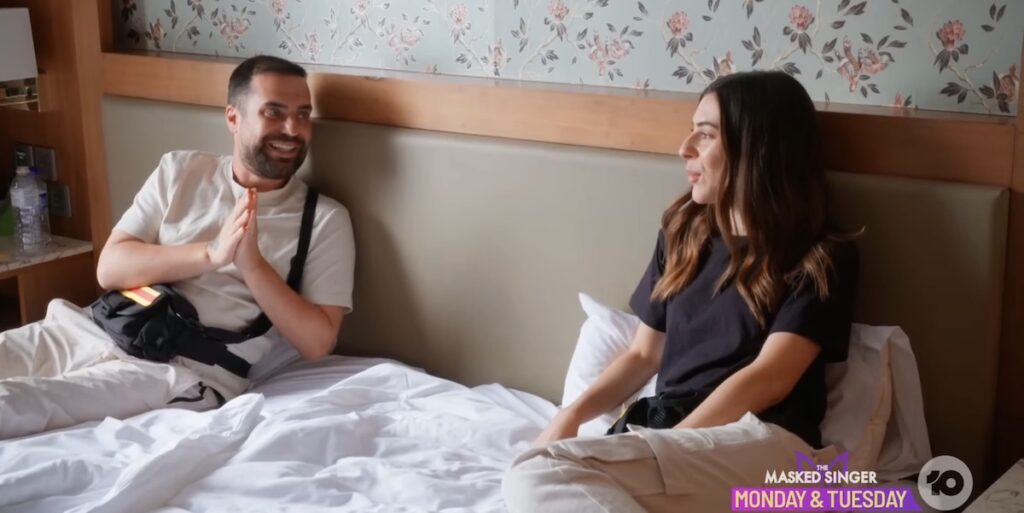 Although maybe he shouldn't have been? Read on to find out how he fared in his namesake town.
Challenge and detours
Travelling by Trishaw, the teams had to choose between replicating a delicate dessert at a Michelin-recommended restaurant and trying the local delicacy, BUT they weren't told exactly what was in the dish.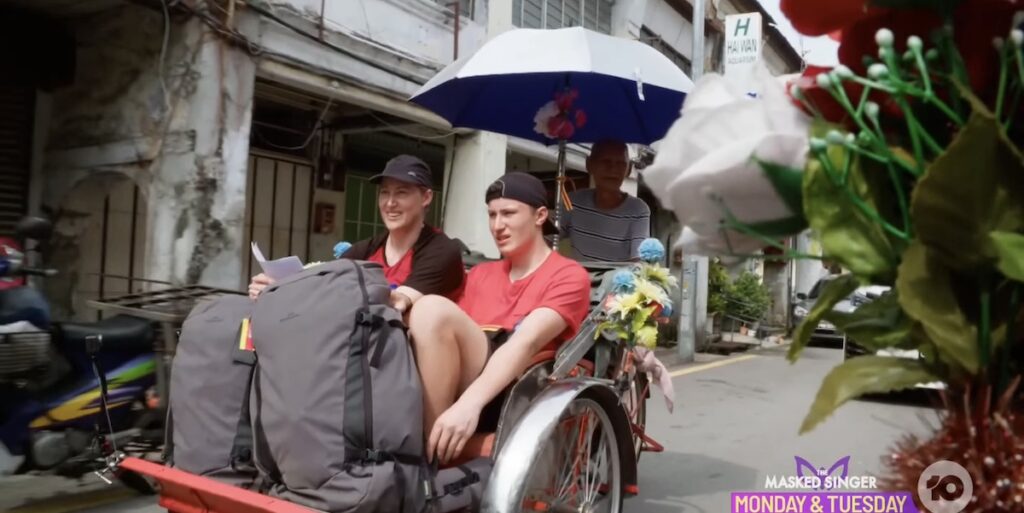 Unfortunately for Alli and Angie Simpson, Darren McMullen and Tristan Dougan, Bec Judd and Kate Twigley and Jana and Corr Pittman they opted for the eating challenge. Upon arrival, they were presented with a positively huge axe tongue and… a ridiculously large, erm, bull's penis that they had to consume.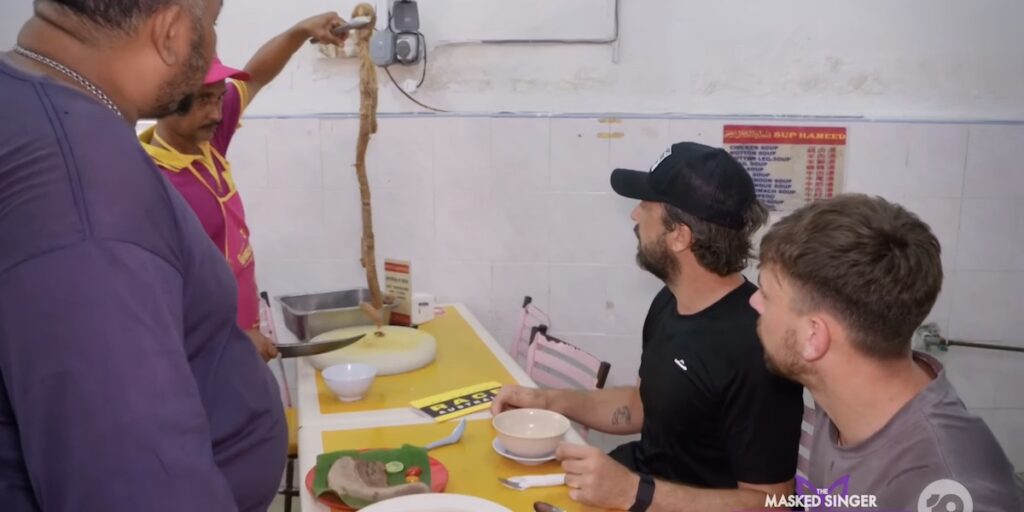 The task was a highly entertaining segment that showed pretty much all the celebrities taking turns to vomit in buckets while consuming the soup. At one point Corr even vomited on his mum's head while she was mid-chunder.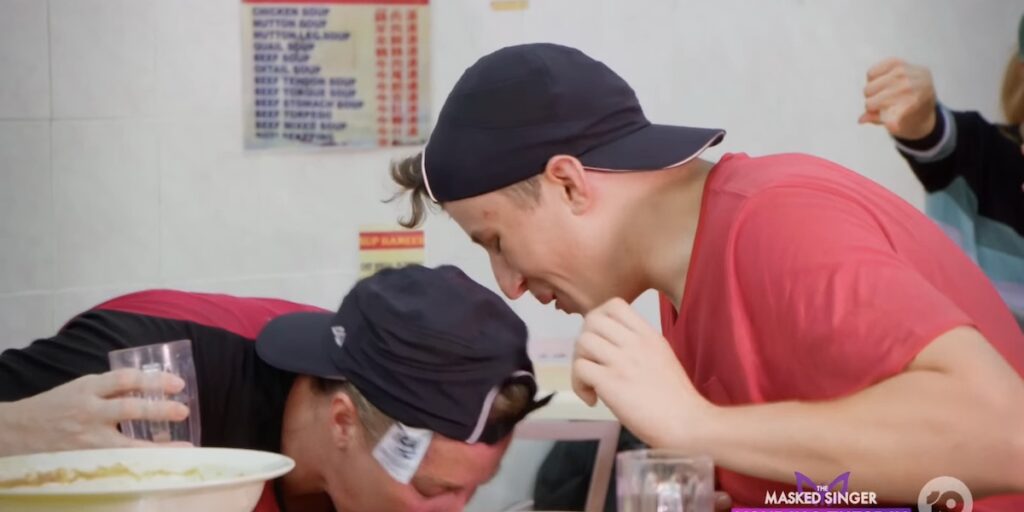 Over at the other challenge, the rest of the celebrities carefully recreated a dessert platter. While the task was a lot less chaotic than the eating one, it was time-consuming – something the celebs paid for later.
Roadblock
After the first challenges, the teams made their way to Mr. Wong's shoe store, where famous shoemaker Jimmy Choo began his craft.
Bec Judd, familiar with Jimmy Choo shoes, succeeded in her first attempt, while Harry Jowsey and Teddy Briggs had to retry after getting it wrong with Mr. Wong. This led them to fall to the bottom two.
While Pam was busy making shoes, George took the chance to strategize with Darren, although Darren rolled his eyes at George and reminded him they weren't on Survivor.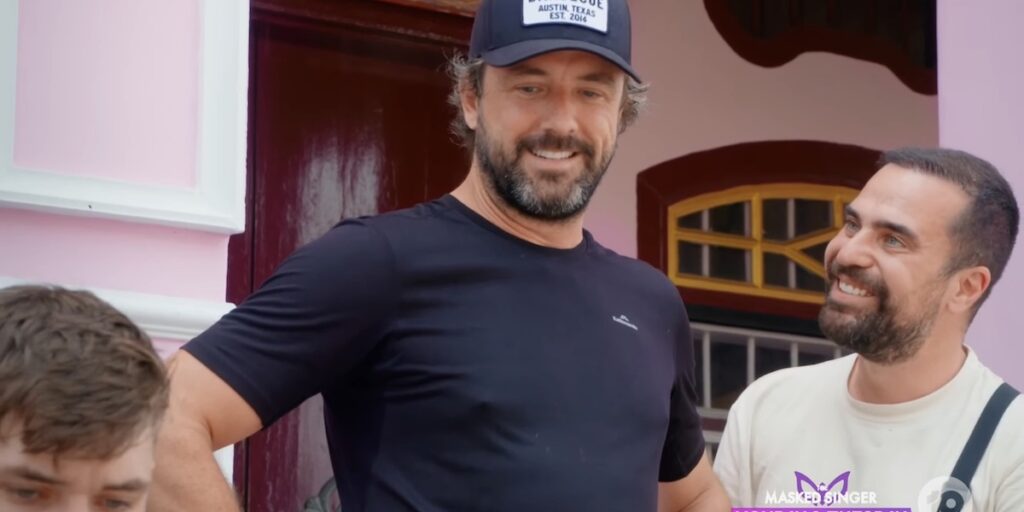 As the final two teams at the challenge, George and Pam, along with Harry and Teddy, hustled hard to avoid being last.
Challenge Two
Next, the teams had to use their observation skills to search for a unique lantern in a sea of thousands. Most teams quickly identified the word 'dragon' on one of the lanterns.
However, George and Pam neglected to notice that there was an upstairs level in the challenge, which contributed to their demise.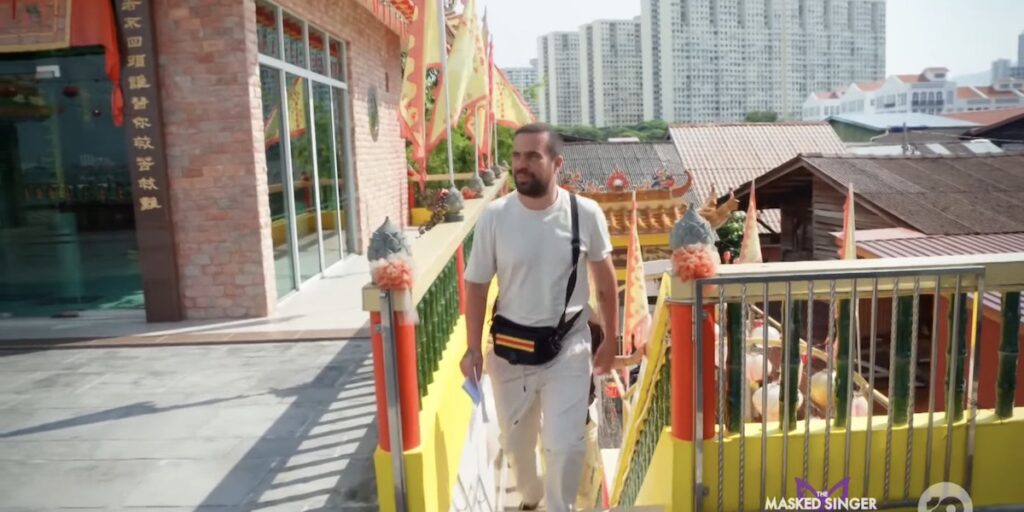 The Pit Stop
The adrenaline rushed as the teams raced up Penang Hill towards the Pit Stop. In a dramatic finish, Jana and Cor reached the top first, with Angie and Alli just seconds behind them.
There was another footrace between George and Pam and Harry and Teddy for last place. Unfortunately for the Survivor alum and his sister, they were unable to beat the huge men in the final hike, and George and Pam were eliminated from the race.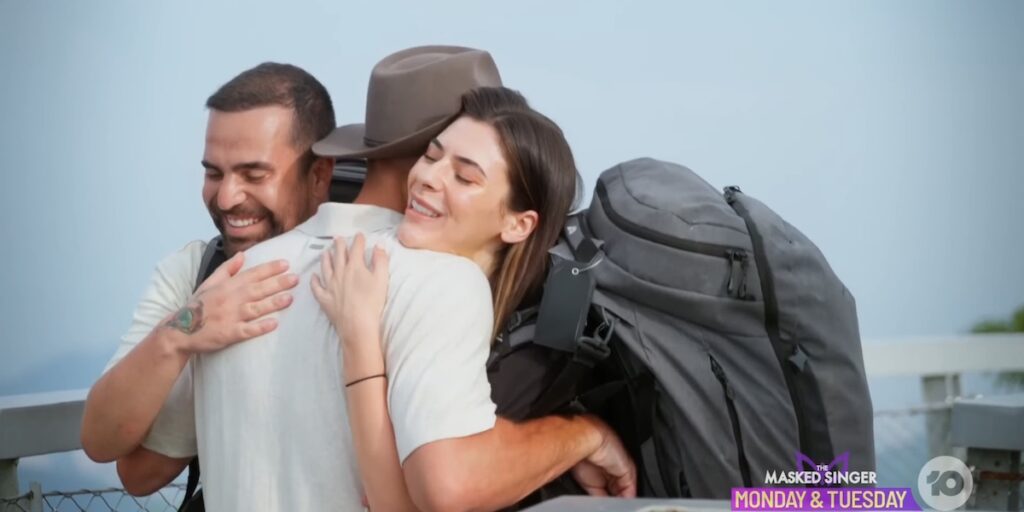 The Amazing Race Australia: Celebrity Edition airs on Wednesday and Thursday at 7:30 p.m. on 10 and 10Play.
Want more recaps? Check out our The Amazing Race Australia: Celebrity Edition recaps below!
Episode 1 / Episode 2 / Episode 3 / Episode 4 / Episode 5
Want to CHATTR with us? Follow us on Instagram and Facebook for more entertainment news.