Dear God. It's the sixth Married at First Sight dinner party, i.e. episode 28, and we're not sure we can handle much more of this.
After an ~EveNTfuL~ Feedback Week — where new pairings f**ked up existing relos — and da Gels and Boiz nightz took place — everyone is effing exhausted. But mostly the viewers at home.
Before we get into the gaslighting, meddling and DRAH-MA, let's pause to le sigh at the cutest pairing of any MAFS season, Tahnee and Ollie.
Since Melinda and Layton fought all week, they're now going into the Dinner Party with "unresolved" iss-ues. However, they feel like they're "walking into the Dinner Party in a good space". FORESHADOWING!
Meanwhile, Lyndall found out that her mans Cameron will be working in a far-off distant land and doesn't want to compromise for his TV wife. Lyndall thinks her relo is "pretty weird" right now, given that she was paired with Ollie, a complete saint of a man.
Lyndall communicates once again that "communication" is important and feels like Cam doesn't, well, communicate.
Harrison gaslights Bronte…again
Down the hall, Rupert and Evelyn are talking about "glass-house" Harrison, who apparently showed Melinda texts that said she lied about the godforsaken "butt-dial" incident. During the Gels Night, Lyndall called Harry a "gossip girl", and there's nothing XO about him!
Evelyn is fed up with ol' mate, who craftily uses deflection to cause absolute chaos in other people's relationships, and she wants him to "shut up and eat his steak" otherwise the "fire" will come out from inside of her.
Over in couples hell, Bronte is "seeking reassurance" from her husband. LOL. Instead of giving it to her, Harrison blames his wife for everything and finally Bronte is DONE. Done, I tell you.
"He's gaslighting me again," she says. And NO S**T, Sherlock!
"If we're honest, you and I aren't good," she tells him and says she's not going to the Dinner Party.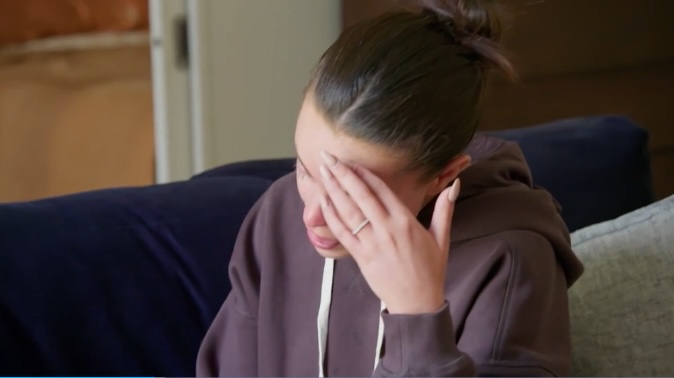 The MAFS Experts are "excited" to hear what happened during the Partner Swap
It's time for the pres, a.k.a the Cocktail Party, and the Experts are "excited" to hear how the Partner Swap went. LAWL.
Meanwhile, Tahnee and Ollie are doing their best ostrich and Steve Jobs impressions, and we love this for them. They are then joined by Rupert and Evelyn, who seem to be "progressing in the right direction" and seem very heppy, until the topic turns to Harrison…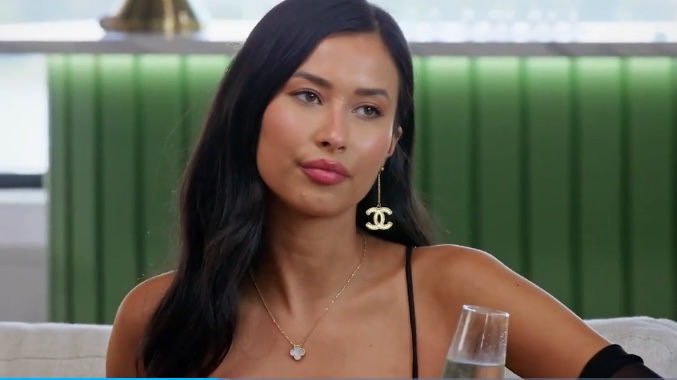 Ollie says that Harry, who is "throwing grenades again", insinuated that his perfect relo with Tahnee is "fake" and Evelyn wants to know why no one is calling him out.
After Alyssa and Duncan arrive in a couple's outfit and Lyndall and Cam have the most awkies car ride ever, Harrison enters… alone. The other couples don't want a bar of him and give him an ice-cold reception.
Expert John says that once again, Harrison wants to get on the "front-foot" to "control the narrative" and before he can tell his fake-ass side of the story, Mel and Layton arrive.
The participants realise that LayLay and Prince Charming are dressed the same, and now THIS is #couplegoals!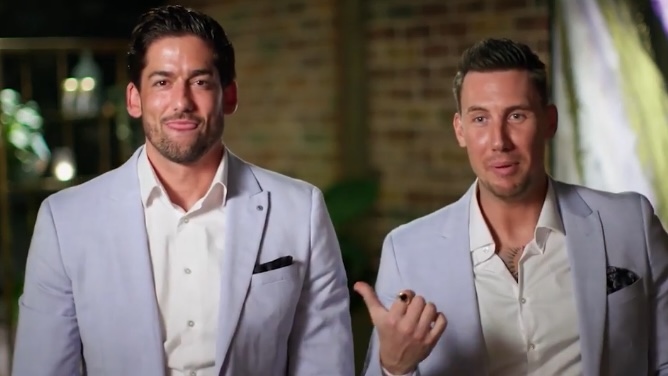 Unfortunately, we're back to Harrison and he's "disappointed" that Melinda has shared info that they spoke about over the three days they were forced to be around each other.
The couples turn on Married at First Sight's Harrison
We're already 40 minutes into the episode and it's finally time for dinner. Everyone turns on Harrison who says, "can't I hang out with my friends?". Lol. What friends?!
Everyone is despo for context on where Bronte is, and Harrison admits that she is donezo. Literally, not one person is shocked. They're just "fatigued".
"He's lost his power," Expert Mel says.
Ollie then asks if Harrison will write "stay" during the Commitment Ceremony, and he says there's "unequivocally NO chance". PRAISE BE!
No one is buying his bulls**t and continues to probe him. Harrison continues to turn the colour of a tomato.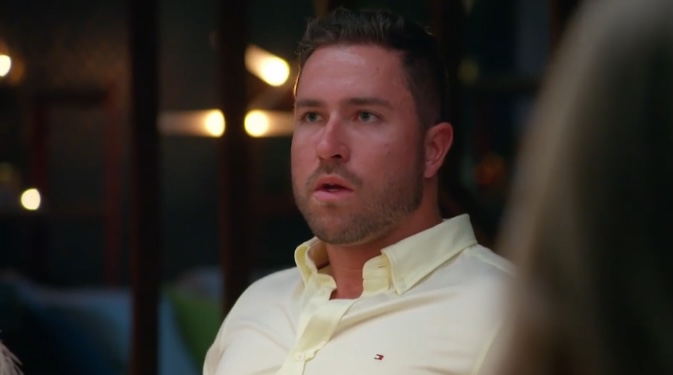 Alyssa says she wants to stop talking about Bronte and Harrison, so the convo turns to the other struggling couples i.e. Cam and Lyndall and Melinda and Layton.
Cam is "drive in and drive out", not "fly in fly out", and admits that he can be away for up to six months to a year. In some places, he has no "reception" and Lyndall goes into "shock".
Once again, Cam is not budging and doesn't want to change his "lifestyle" and Expert Alessandra thinks he's getting "cold feet". Frost-bitten, if you will.
Cam wants to see a future outside of the experiment BUT can't. Lyndall is devo.
Melinda and Layton fight in front of the entire table
Just when we think things are settling down, Melinda and Layton engage in a fight "heated" confrontation in front of the others.
Layton doesn't "feel great" and shows absolute disdain for Harrison.
Melinda says that her husband put up the "Wall of China and shut me out", and Harrison just sits back and watches another explosion that he started.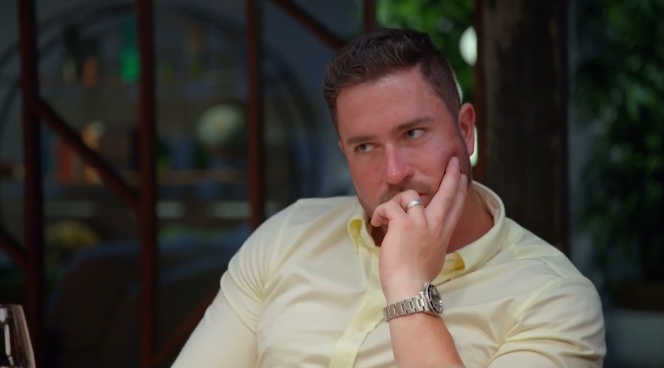 When their clash escalates, Melinda storms off, and as she leaves the Dinner Party, Layton questions whether their relationship is worth keeping.
Is it over for the couple who have to count the days between fights?!
And that's what you missed….
Watch Married At First Sight on Sundays at 7.00 pm and Monday – Wednesday at 7.30 pm on Nine and 9Now.
Want to CHATTR with us? Follow us on Instagram and Facebook for more entertainment news.