It's episode seven of Dessert Masters 2023 and holy dooley, we've just lost one of the greats!
Our pastry stars were welcomed by a movie board showcasing various film titles. However, rather than grabbing the popcorn to enjoy a flick, they were given a movie-inspired elimination challenge.
Before the cook could even commence, they were also told that every challenge from this point of the competition would be an elimination.
The contestants each had to choose one of the film titles to use as inspiration for their dish, selecting between Mission: Impossible; Star Trek; The Godfather; Transformers; Grease; Breakfast At Tiffany's and Pretty In Pink.
With two and a half hours to cook and Kirsten safely on the gantry, it was time to cook!
The Creations
Kay-Lene Tan
Kay-Lene selected Pretty In Pink, choosing to present a captivating pink pavlova, crafted meticulously into the shape of an imperfect heart.
While Mel and Amaury liked the concept, there were lingering doubts regarding its potential overpowering sweetness.
Despite the judges' appreciation for her final creation, it was the imperfections in the jelly component that posed a threat, placing Kay-Lene on the edge of potential heartbreak.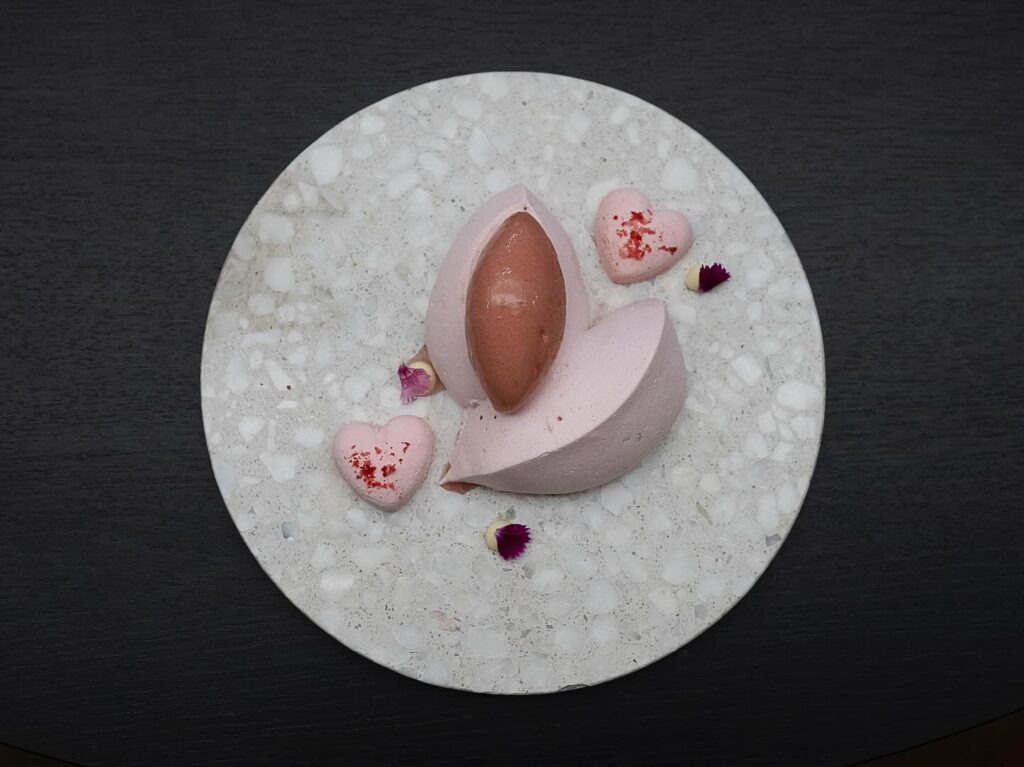 Anna Polyviou
Anna selected Breakfast At Tiffany's, creating a high-tea spread inspired by the film.
Even though she had grand plans, Anna had to omit crucial elements of her dish while rushing to complete the final dessert.
During the tasting, Amaury praised Anna's daring choice for a well-executed and elegant tasting menu.
However, Melissa expressed doubts that the dish truly met the requirements.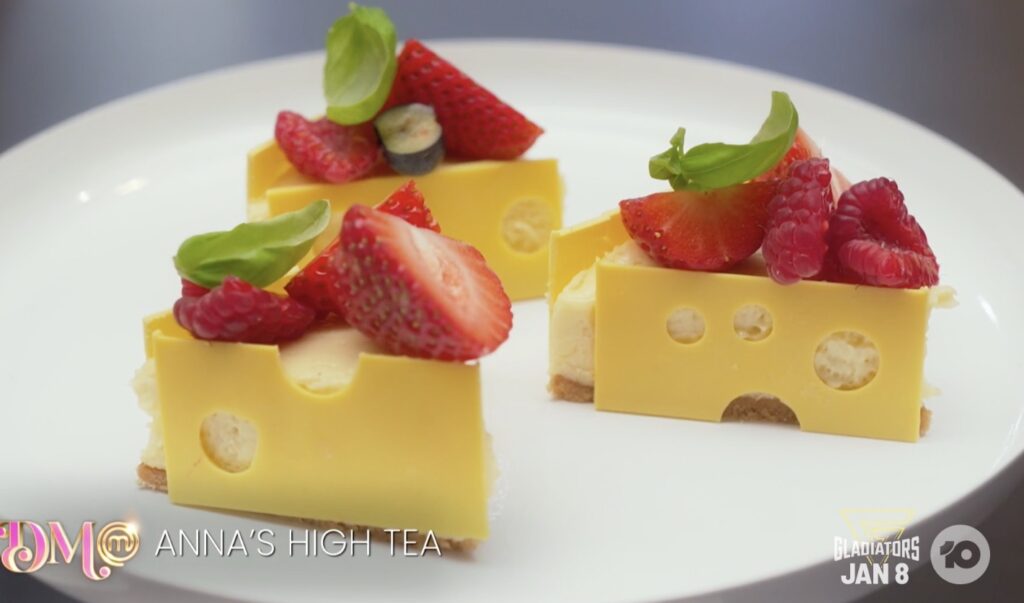 Reynold Poernomo
Reynold's chose Star Trek, prompting him to craft a plated dessert resembling Saturn, even incorporating one of Amaury's techniques to create Saturn's rings.
With limited time remaining, Reynold contemplated utilising his Immunity Pin to resolve an issue with the insert's setting. However, he regained his composure and forged ahead.
Mel commented that the dessert lacked the finesse typically associated with Reynold's creations, and Amaury agreed, unable to recognise it as Reynold's handiwork. Luckily, the remarkable taste outshone its appearance.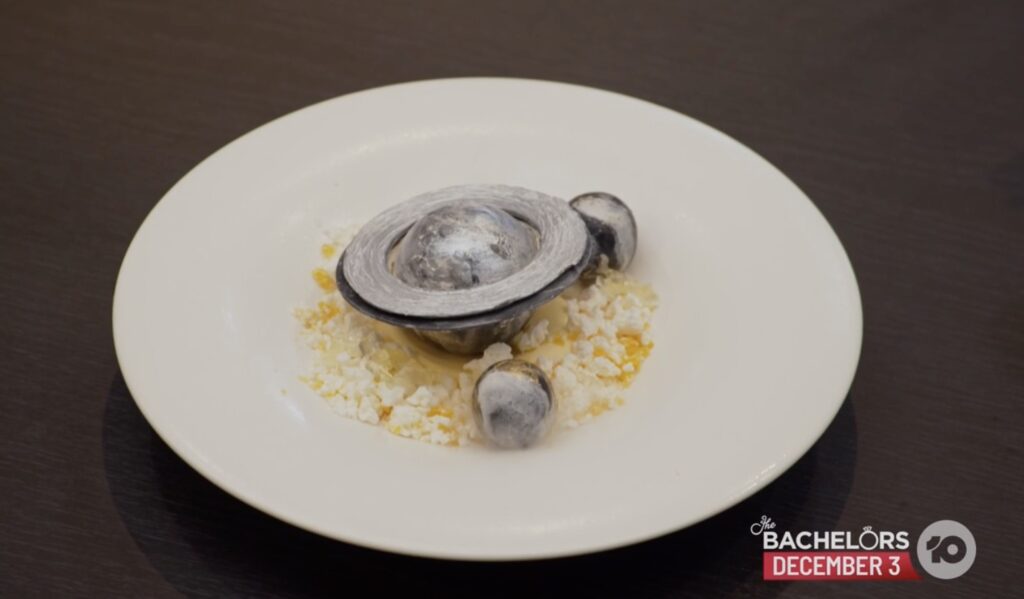 Adriano Zumbo
Adriano's culinary creation drew inspiration from a memorable scene in the movie Grease, aiming to capture the nostalgic essence of a classic diner milkshake.
Although he put great effort into perfecting the flavours, the challenge arose when it came to unmolding the cups.
Despite experiencing a minor setback, the judges acknowledged his ambition and praised the overall quality of the dish. However, both Amaury and Mel anticipated a more electrifying culinary performance from him.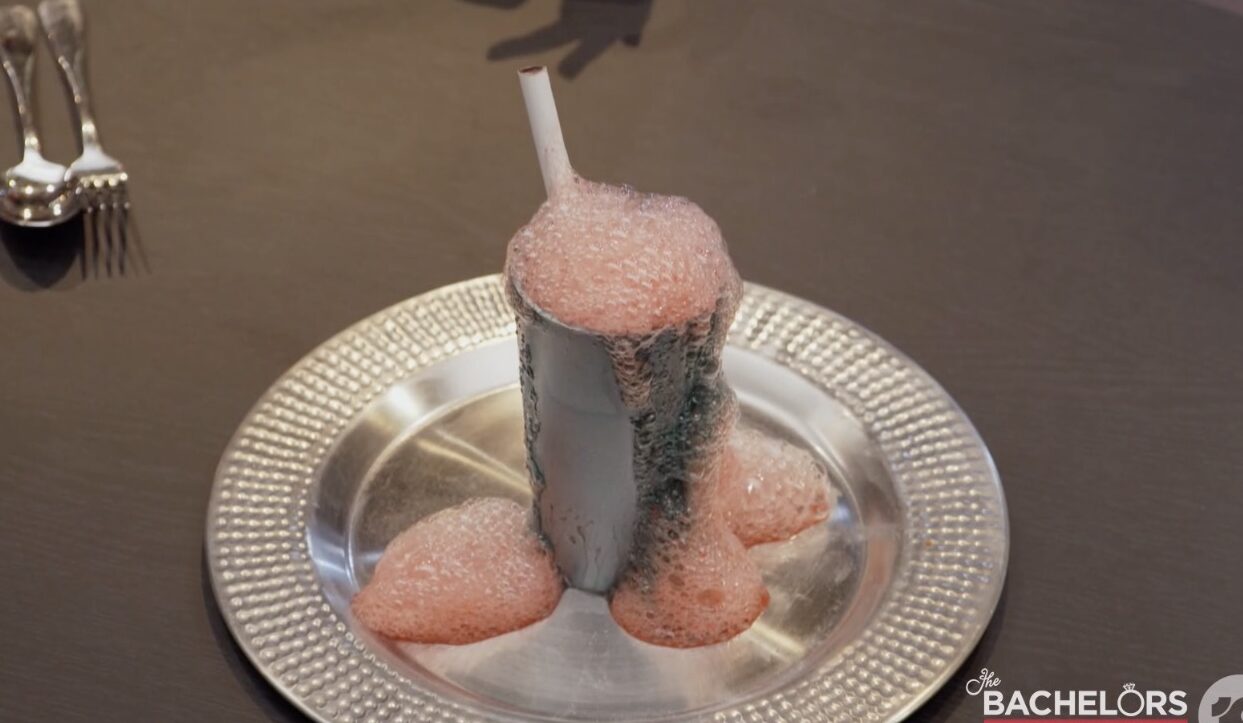 Andy Bowden
Movie: The Godfather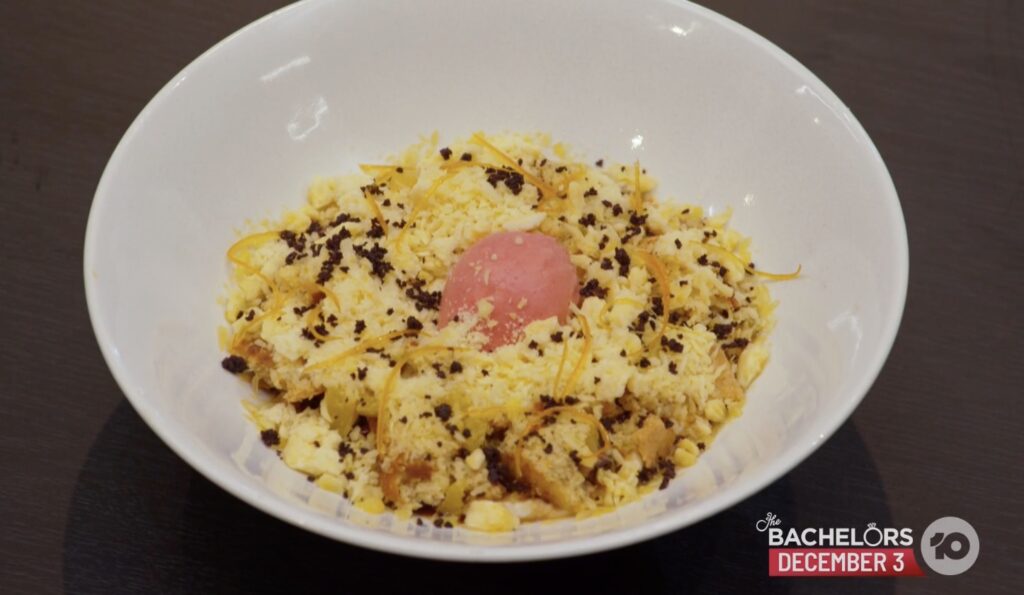 Gareth Whitton
Movie: Grease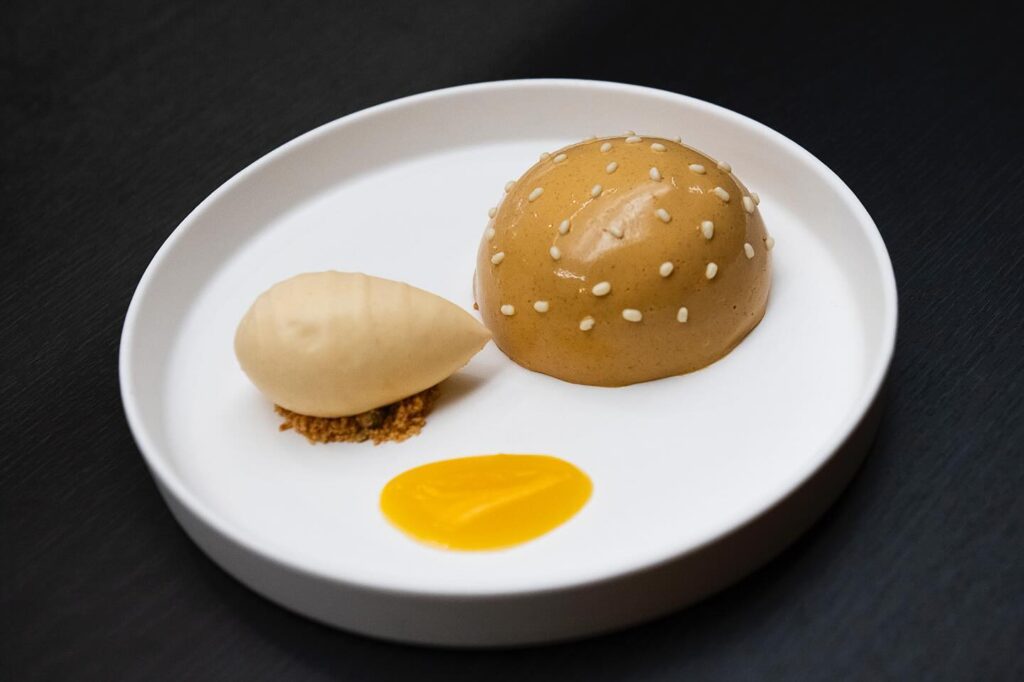 Jess Liemantara
Movie: Transformers: Bumblebee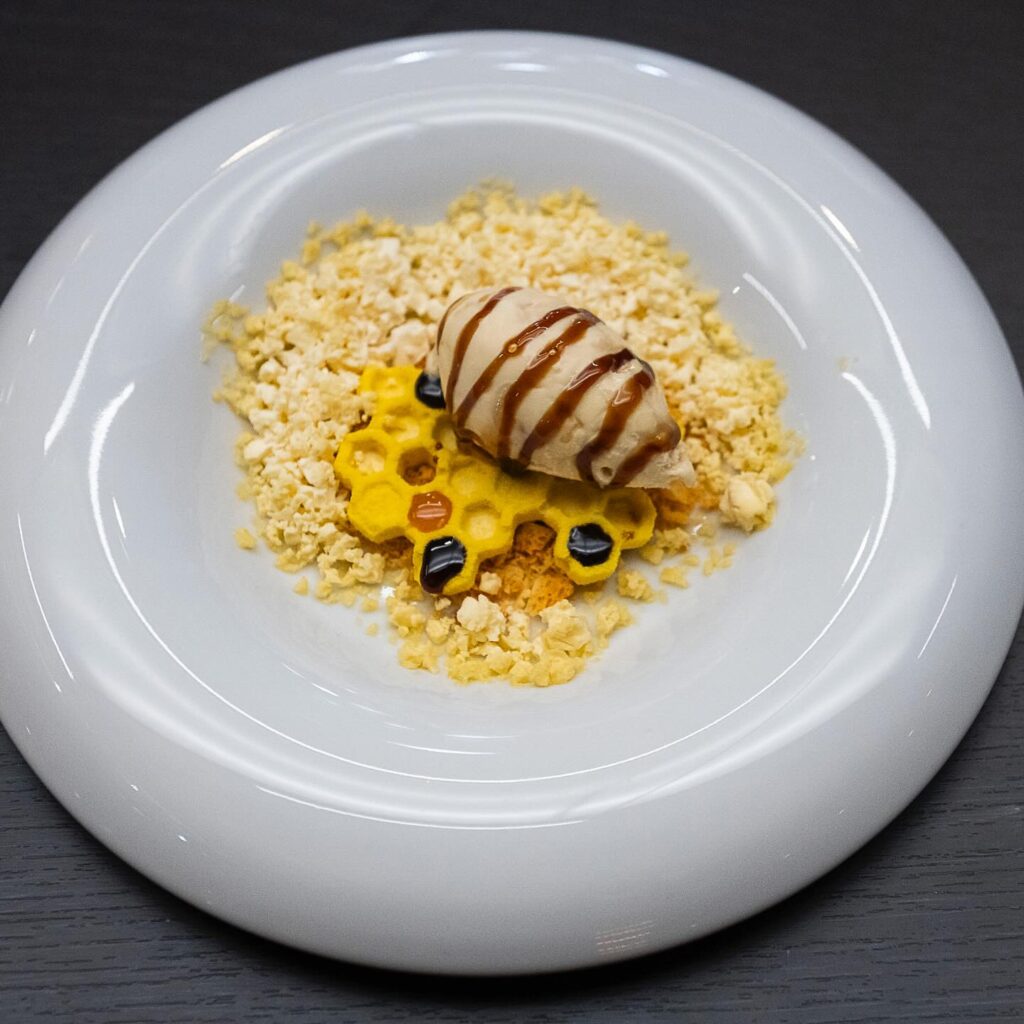 The Result
In a shock elimination, Adriano became the third chef eliminated from the competition.
"Ads, you take a look around right now. You are surrounded by people that have been inspired by you to follow their pastry dreams," Mel said.
"You have shaken up the industry from the moment you walked into it. In a way, you are the original Dessert Master and will always be our Sweet Assassin."
Want more Dessert Masters 2023 recaps? Click below!
Episode 1 / Episode 2 / Episode 3 / Episode 4 / Episode 5
Dessert Masters 2023 continues at 7.30 pm, Sunday – Tuesday on 10 and 10Play.
Want to CHATTR with us? Follow us on Instagram and Facebook for more entertainment news.