It's episode two of Dessert Masters 2023 and upon entering the kitchen, our all-star contestants found it filled with stunning images of judge Amaury Guichon's life-like chocolate creations, each with a hidden secret..
The Challenge
The talented chefs were tasked with creating deceptive desserts that would wow judges Melissa Leong and Amaury.
With only three hours to craft dishes for the very "real challenge" that served up an "unreal dish", the stakes were high because the winning dessert (or desserts 👀) would earn immunity from the first elimination challenge!
The Creations
Anna Polyviou
Anna served up a Hot Dog made out of a chocolate mousse sausage, churro fries and a block of chocolate made to look like cheese. The "tomato sauce" was strawberry while the "mustard" was mango curd. Unbelievable!
"I'm back in America," Amaury said, saying it was "exactly as expected" and Mel called it a "total trick of the eye".
Amaury really liked it, calling it "close to perfection" and Mel said that it was "magic".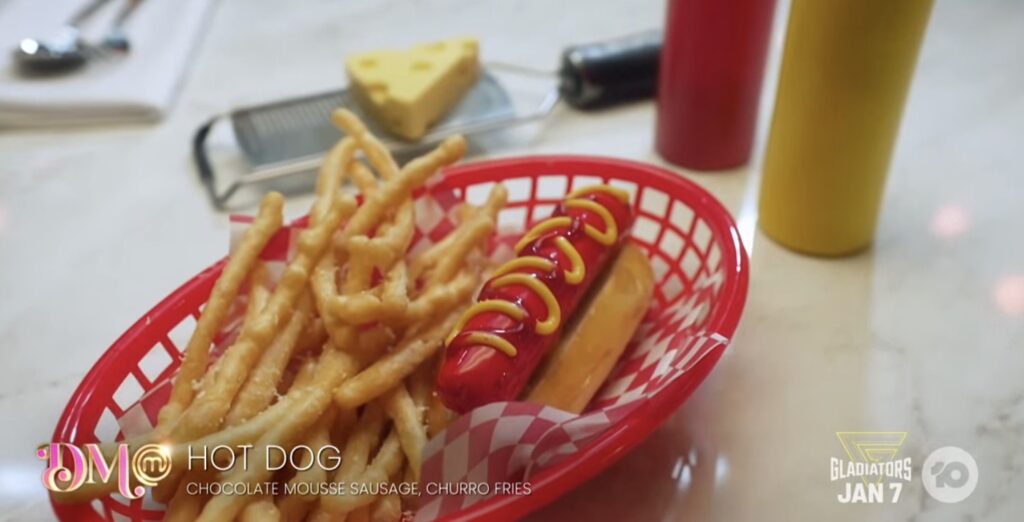 Gareth Whitton
Gareth had quite the disaster in the kitchen and ended up presenting, Oops I Dropped My Coffee. After his whole dish fell apart, he presented a spectacular fail, which actually tasted great!
The coffee cup lid was made out of mascarpone and espresso semifreddo, while the cup was a hazelnut sponge, soaked in masala and espresso cremeux with espresso caramel and a tiramisu mousse.
Mel called it a "supercharged caffeinated dream" and both judges loved the flavours.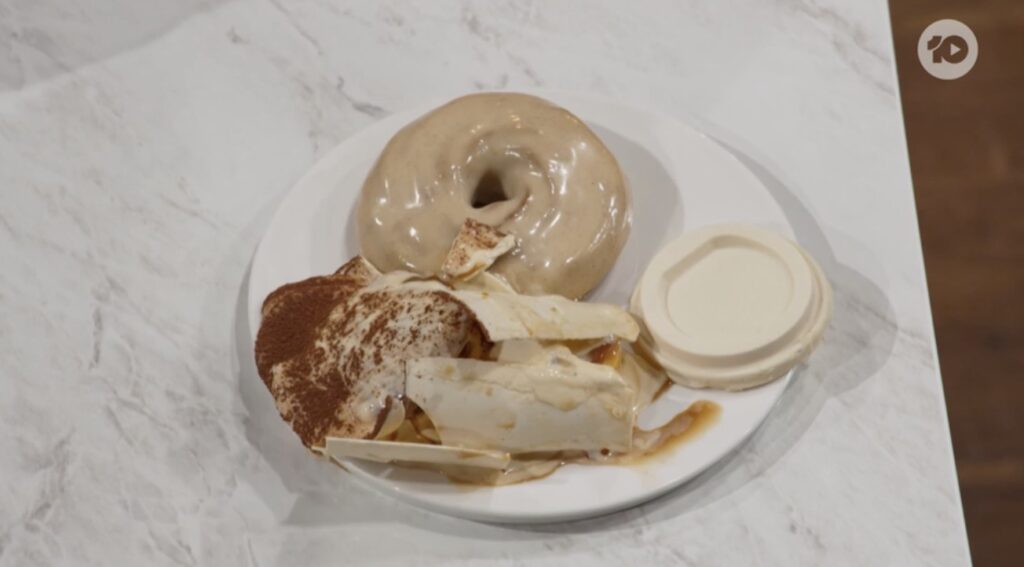 Jess Liemantara
Jess served up a gorgeous Chinese Money Plant with Earl Grey cremeux, almonds, biscoff and candied orange.
Mel said there was "a lot of attention to detail in terms of realism" and Amaury loved the layers inside, saying she knows how to craft desserts "to perfection".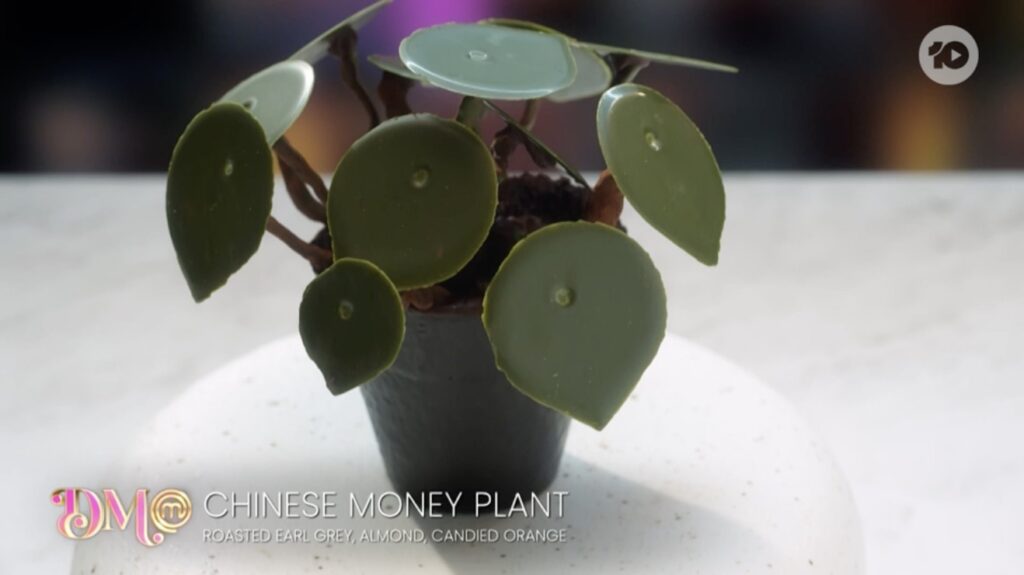 Kay-Lene Tan
Kay-Lene delivered a Bowl of Konji with rice pudding, a Davidson Plum sambal and finger lime caviar.
Mel called it "an amazing idea" and "really convincing".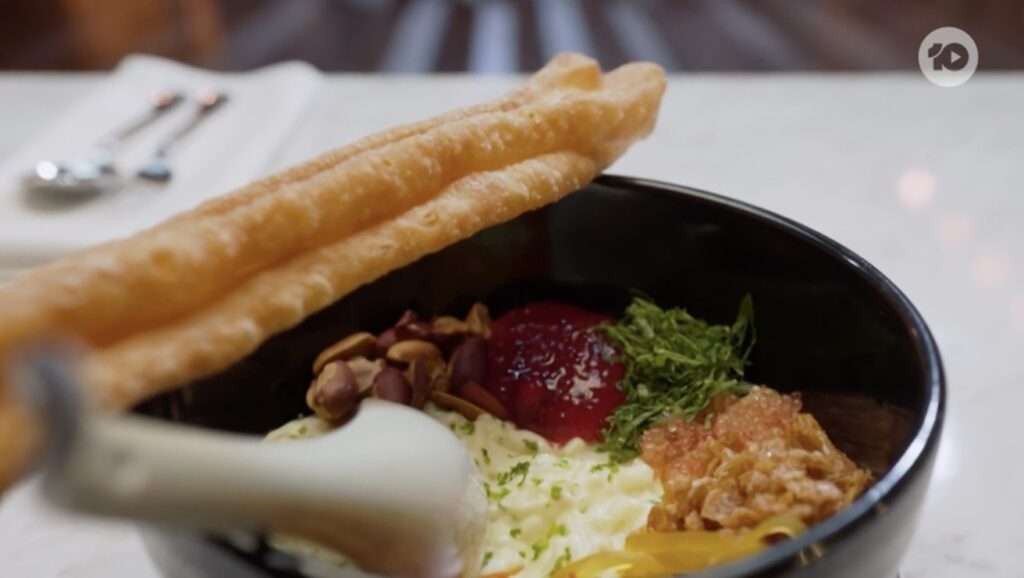 Adriano Zumbo
Adriano delivered "Kettle Black", a tea pot made out of an "old school" chocolate mirror glaze, a black sesame crunch, yuzu curd and a light tea mousse.
Amaury called it "ballsy" and really liked it.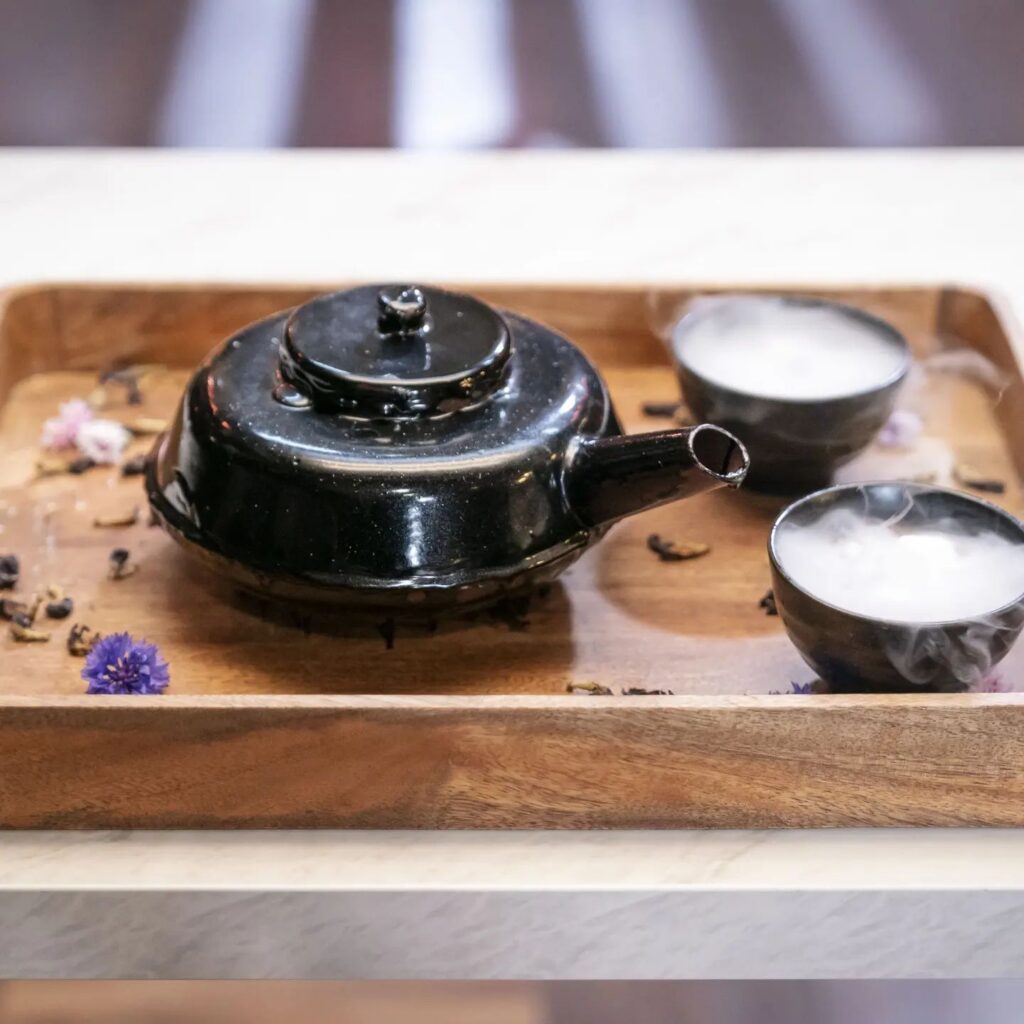 Andy Bowdy
Andy served up a "little pile of trash" a.k.a Bound for the Bin. It was made up of sorrel sorbet, chocolate, smoked almonds and honey custard.
While he wasn't sure about it at first, Amaury "loved it". Mel called it "an absolute gem".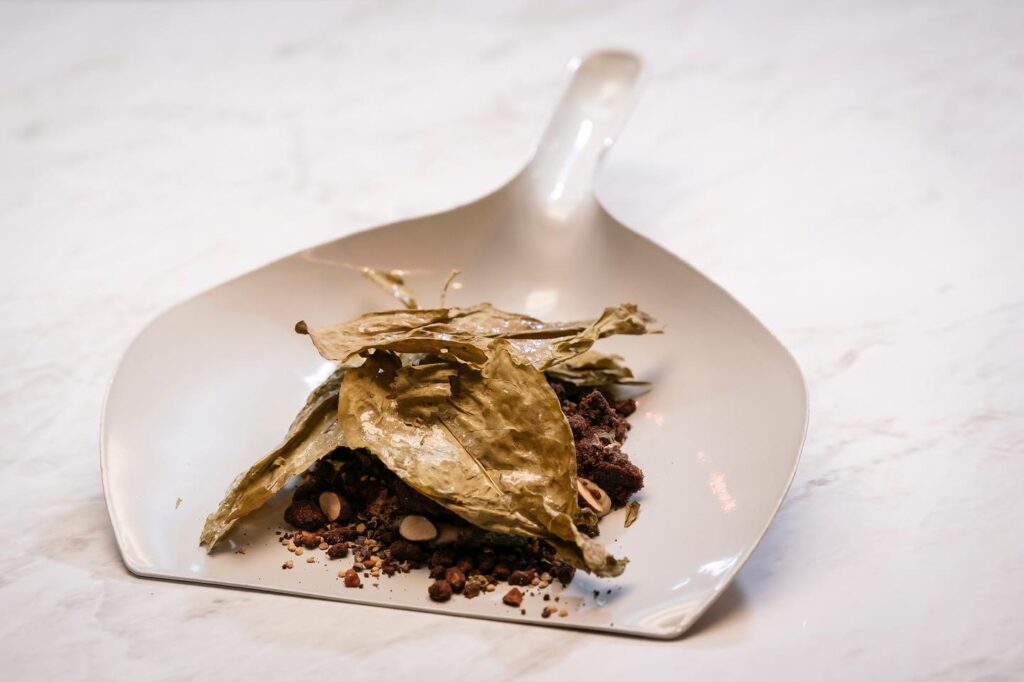 Morgan Hipworth
Morgan created The Lemon, a multi-layer lemon, elderflower and hazelnut petit gateaux.
Mel said it was a "solid effort"; however, Amaury said the balance of flavours wasn't quite right.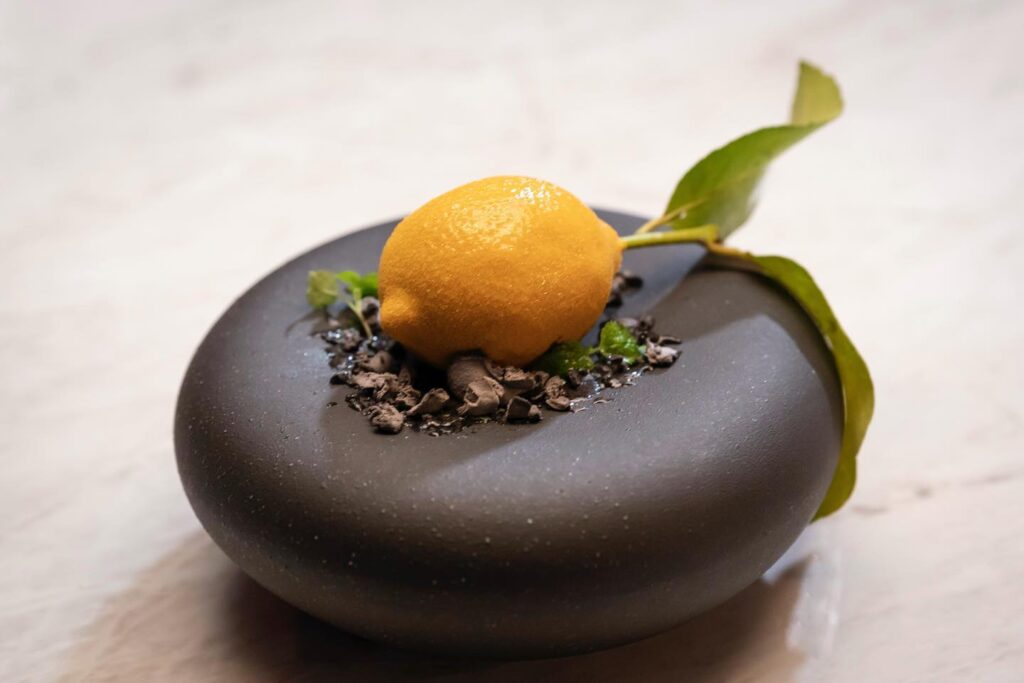 Kirsten Tibballs
Kirsten presented the Heirloom Tomato with chocolate pandan, covered with a chocolate crunch layer and chocolate soil and a red fruits centre.
Mel said it was a "little fatty in terms of mouth feel".
Rhiann Mead
Rhiann made a Marbles Solitaire. The dish was made out of marble sponge, chocolate, orange & praline.
Amaury said the "star" was the sponge but said he would have loved to play it and Mel said she was "one to watch" in the kitchen.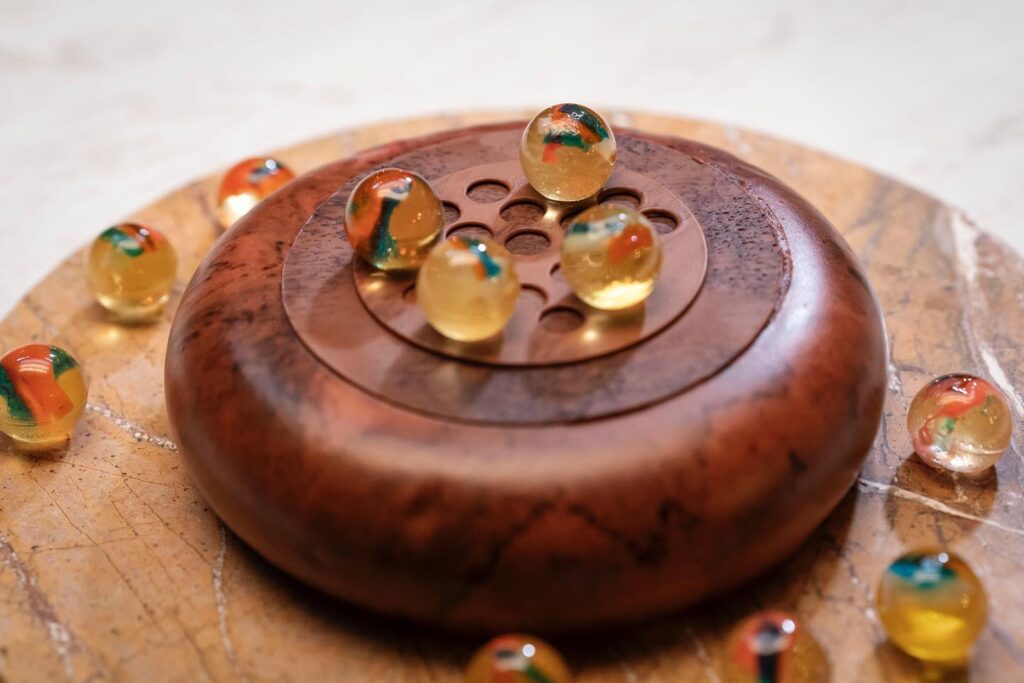 Reynold Poernomo
Reynold produced A Pear of Desserts. If you can believe it, the entire dish was edible…including the plate that housed a pear compote centre.
"I love this," Amaury said without even tasting it.
"It's so good," he then added and said "flavour and texture-wise" he was "spot on", except the chocolate made it hard to get to the bottom.
Mel said he'd really thought about all the components.
"You were so close to a perfect dish," Amaury added.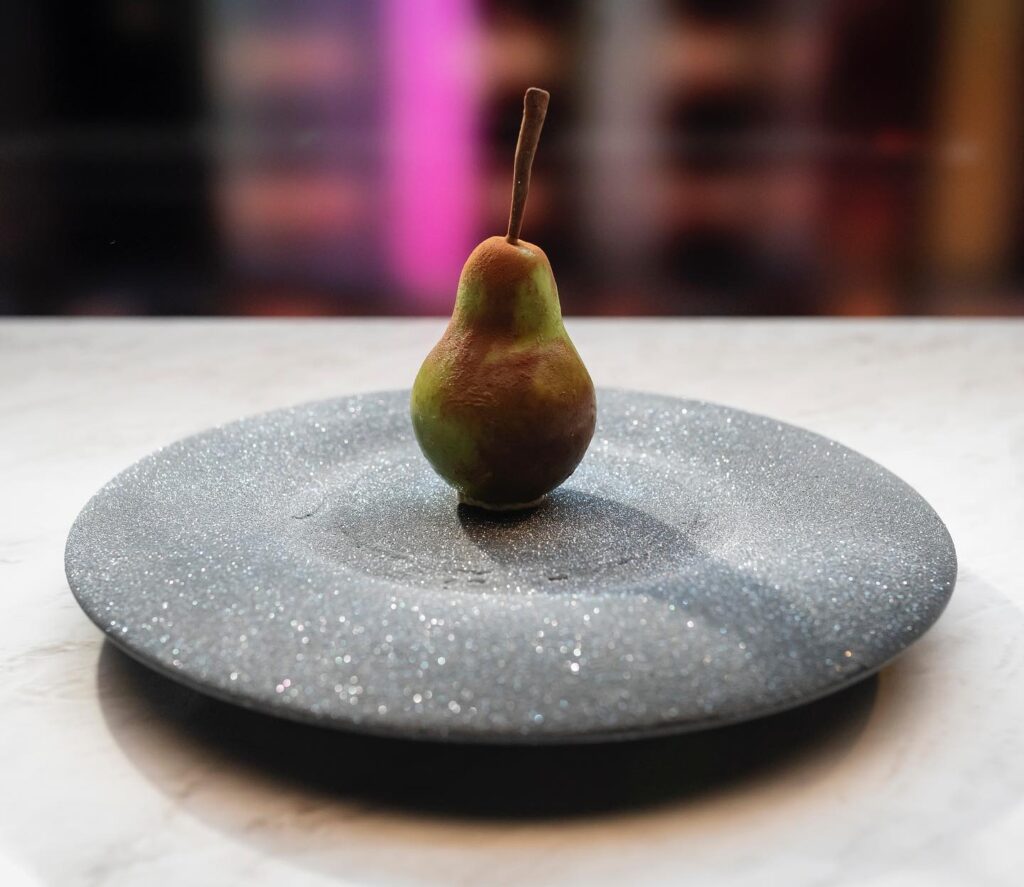 The Result
Mel and Amaury couldn't decide on just one winner, naming Anna and Andy victorious! They were both saved from the elimination cook on Tuesday, November 14.
Want more Dessert Masters 2023 recaps? Click below!
Dessert Masters 2023 continues at 7.30 pm, Sunday – Tuesday on 10 and 10Play.
Want to CHATTR with us? Follow us on Instagram and Facebook for more entertainment news.