It's episode 6 of Dessert Masters 2023 and the contestants have a serious challenge on their hands as they're presented with one of Amaury Guichon's details creations.
It was an immunity challenge and Amaury rolled out his chocolate koala masterpiece and told the contestants that it took him 18 hours to construct. Luckily for them, they didn't actually have to recreate the piece, they just had to make a "scrumdiddlyumptious" chocolate creation.
Kristin Tibballs is excited about the challenge, given her extensive experience working with chocolate and most of the other contestants seem quite confident.
The cook
Kay-Lene Tan decided to make a dish with a "chocolate overload" while Gareth Whitton opted for a cake with three different chocolate elements.
Meanwhile, Reynold Poernomo was very nervous because the challenge was different from the other cooks he'd done in the competition. Upon visiting his bench, Amaury seemed concerned when Reynold told him he would "figure it out" as he went.
Meanwhile, Andy Bowdy was also nervous about the task, as his experience with chocolate is mostly "making it disappear while sitting on the couch".
The Dishes
Kristin was first up and she presented a gorgeous-looking dish called Chocolate and Coffee Caviar.
Melissa Leong said that dish was a "dramatic and beautiful trick of the eye" and Amaury said he "really, really, really liked it".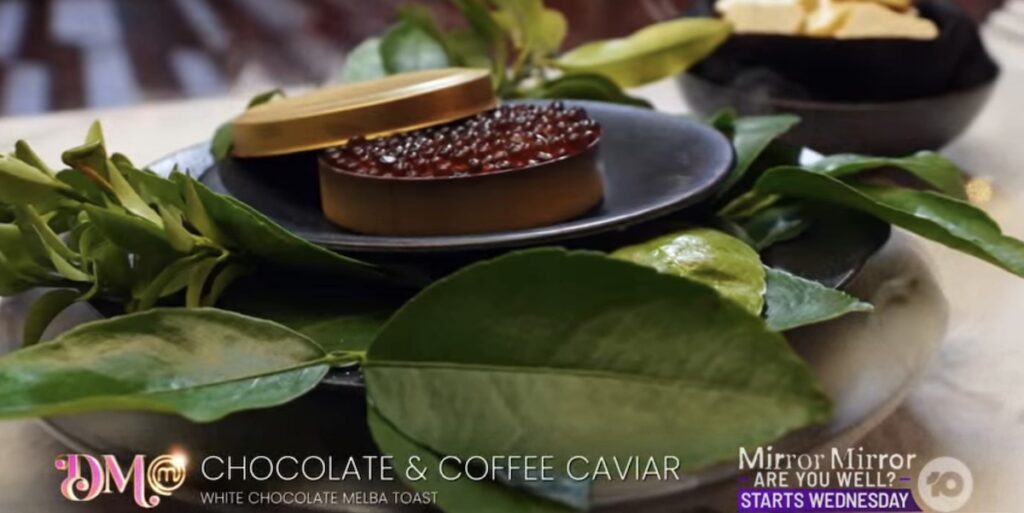 Andy's Sunday Rumday Happy Days dessert was a little less artistically presented, but Amaury said it was "so good" and "a party in your mouth".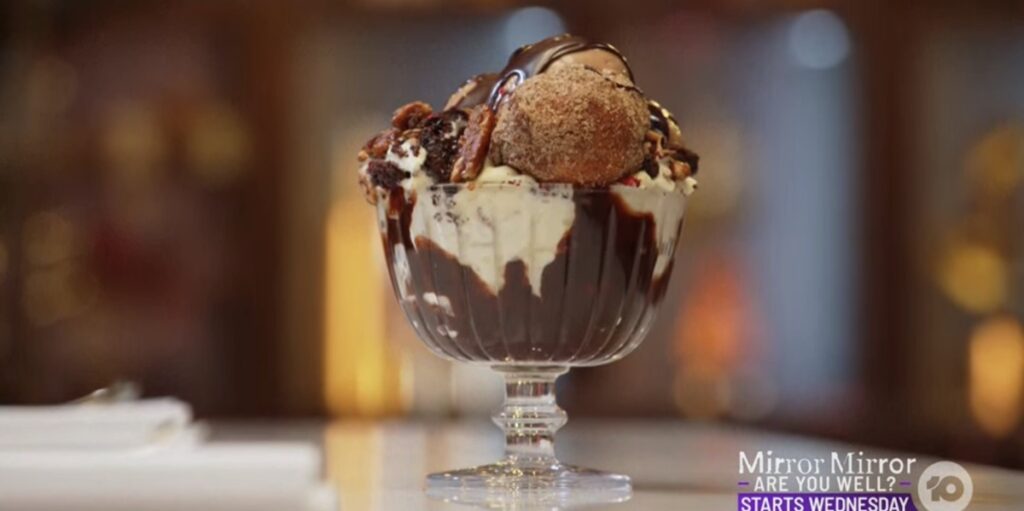 Jess Liemantara's dish was called Birds Nest and like the previous two, it scored rave reviews from the two judges.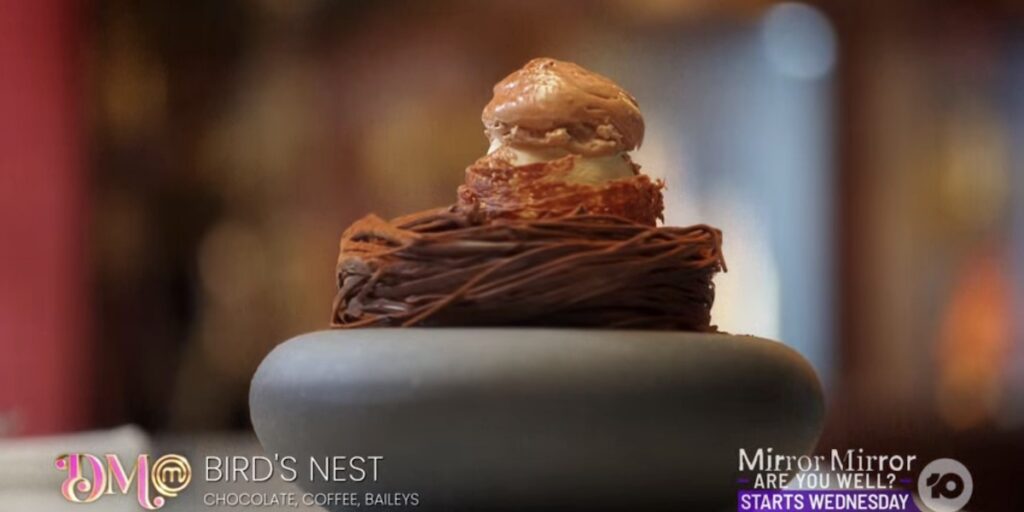 Anna Polyviou presented Anna's Mess 2.0, the serving of the dish involved Anna climbing on a ladder and smashing her creation in front of Amaury and Melissa, who were both wearing aprons and safety glasses.
They loved the "fun" of the dish but Amaury said the caramel was a "bit too sweet".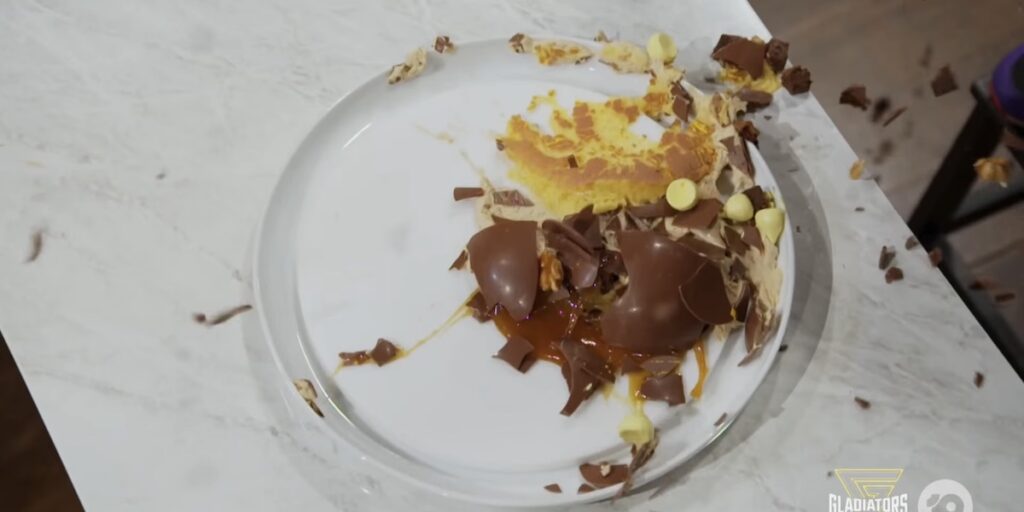 Kaylene served up a dish called Milo Dinosaur but it didn't "wow" Melissa the way that she thought it would.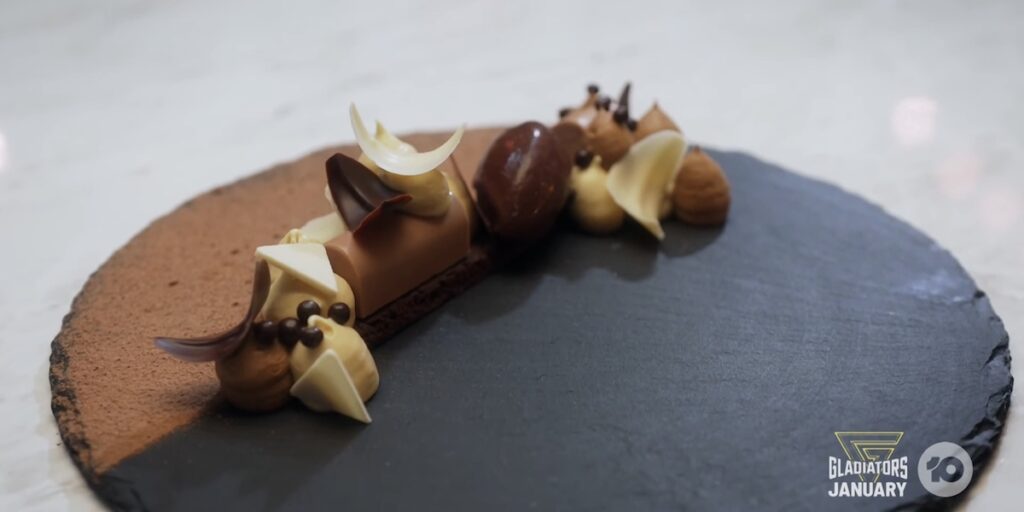 Adriano Zumbo presented a Chocolate Tonka with Blackberry Sauce. Amaury said that the dish was "simpler" than what they were used to seeing him present.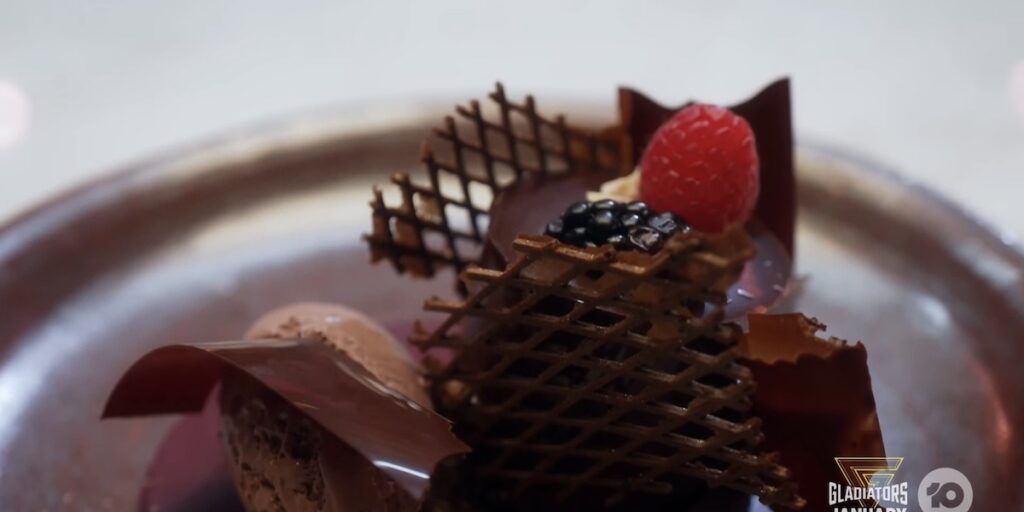 Reynold bought the judges a dish called Ten of the Bean, Amaury said all the elements were "made to perfection" but there was a lack of cohesion.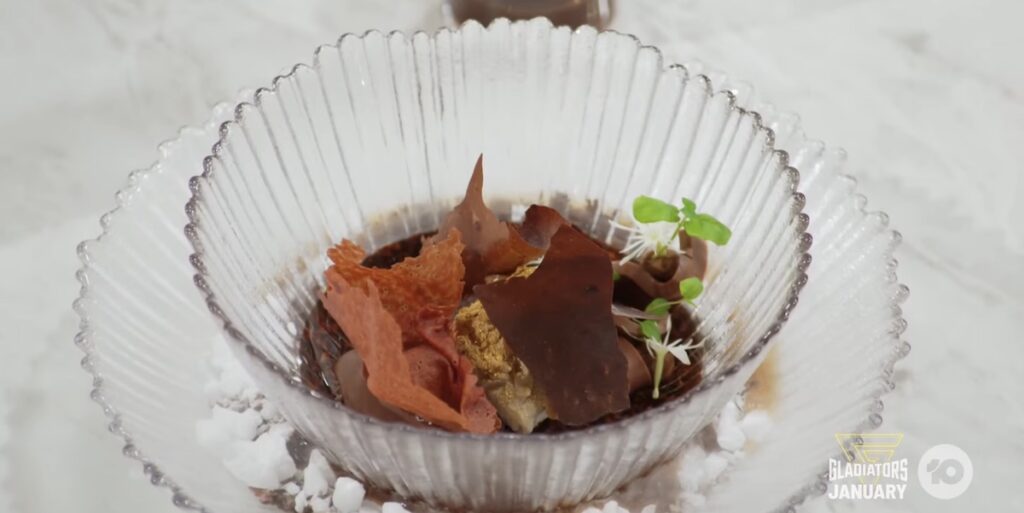 Gareth made a Black Forrest Tart with Kirsch and Vanilla Ice Cream. Amaury absolutely loved the dessert and said it was a "banger tart". Melissa agreed saying it was "perfection".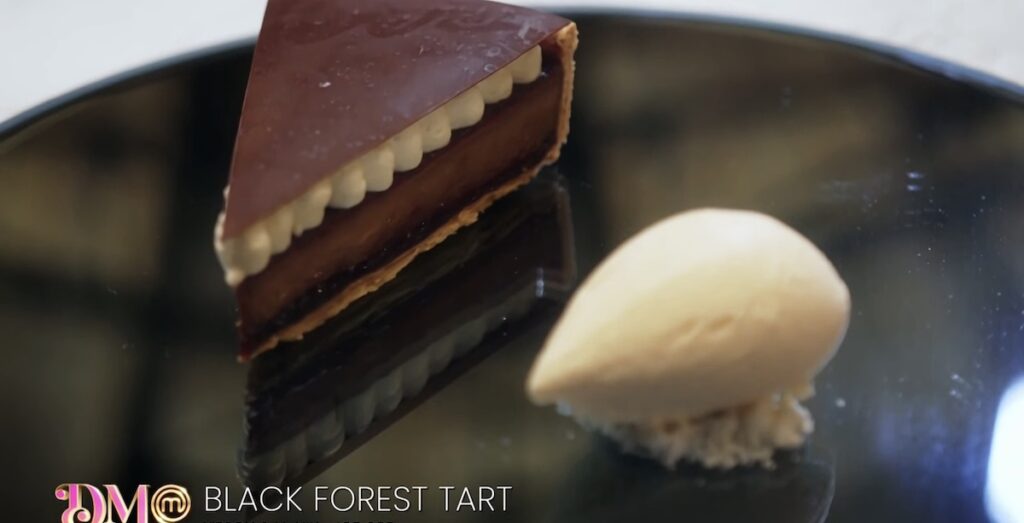 The Verdict
The Queen of Chocolate Kirsten Tidballs and the King of Tarts Gareth were the top two and Kirsten won immunity and will be safe from the next elimination.
Dessert Masters 2023 continues at 7.30 pm, Sunday – Tuesday on 10 and 10Play.
Want more Dessert Masters 2023 recaps? Click below!
Episode 1 / Episode 2 / Episode 3 / Episode 4
Want to CHATTR with us? Follow us on Instagram and Facebook for more entertainment news.