It's episode five of The Masked Singer and in a galactic twist, Space Fairy was revealed as a reality TV darling.
Despite an out-of-this-world performance of Meghan Trainor's Lips Are Movin', the stunning green celestial creature's identity was unmasked.
Before her unveiling, the alien had the guessing panel captivated; however, their guesses of Marcia Hines, Jesy Nelson, Joss Stone and Mary J Blige were off the mark.
Instead, Charlotte in Sunderland's Charlotte Crosby was revealed!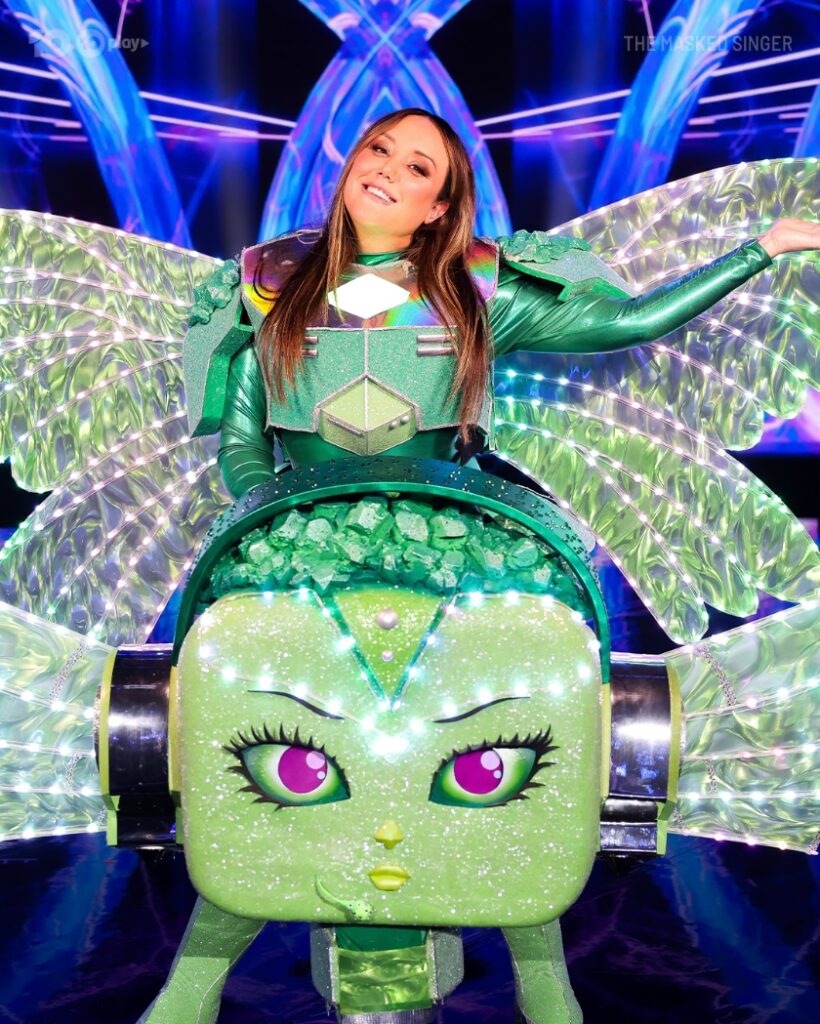 "You're telling me you think I was that good? I've never sung in front of anyone in my life!" Crosby said after taking off her mask.
In another twist, it turns out Crosby was meant to compete in 2023 before COVID-19 upended the entire world. On top of this, she was then relegated to spending a whole month in quarantine, which saw her relationship at the time end.
But, as fate would have it, it was all meant to be, because if it wasn't for the show and that bloomin' pandemic, she would never have ended up with her current partner, Jake Ankers and had their daughter Alba Jean. Ah-mazing!
"Everything got better from then. So, I've got to thank The Masked Singer – and COVID, really!"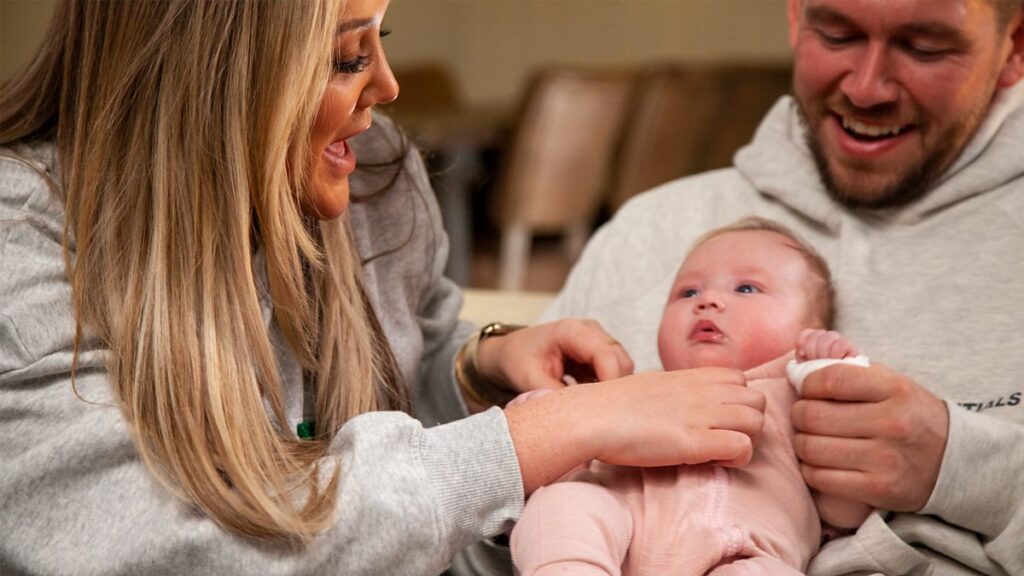 The Other Performances
Orca (Wild Card)
Clues: I'm one of the big fish around here but when you look at the waters I swim in, they're massive! Right now I'm probably not in my natural home, it's a really big decision to break away from your pod but when you start the hunt as young as I did it's something you have to do.
To an Orca, family is important… although growing up was a three-ring circus. Or was it five rings? That's counting absolutely everybody.
Song: abc (nicer) – GAYLE
Guesses: Olympia Valance, Vanessa Amorosi, Jewel, Amy Shark
Photo from the past: A young Orca walking with soccer players, perhaps part of the team?
Grim Reaper
Clues: Last time I gave an otherworldly performance, the panel made some ghoulish guesses but do they have a hope in hell of unmasking me tonight?
Being the Grim Reaper is my own little empire. This job can get lonely, even with so many people around me. It's funny, that's why I get clay feet in the country. I know being Grim Reaper is an important job but I have dreamed of doing something else. But let's get serious, it's in my DNA and, in the end, this is what I do. I probably can't start again.
Song: Oops!…I Did It Again – Britney Spears
Guesses: Jermaine Jackson, Darren Hayes, Luke Steele, Stan Walker
Cow Girl
CLUES: Last time I put on a bloomin' brilliant performance, the panel had a field day with their guesses.
I haven't always wanted to be a Cow Girl, in a dream I would be a doctor. From an early age a Cow Girl wants to escape. Of course life doesn't go where you want it to. I fell about 400 meters short. Never mind, that doesn't mean you should be agro. Okay, I'm the first to say I'm no lady, but I'm no mean girl either, it's the other girls who were mean to me on screen. I'm just happy to be who I am, and anyone else I choose to be.
SONG: Not Pretty Enough – Kasey Chambers
GUESSES: Courtney Act, Hilary Duff, Toni Pearen, Lindsay Lohan
Want more The Masked Singer Australia 2023 recaps? See below!
Episode 1 / Episode 2 / Episode 3 / Episode 4
The Masked Singer Australia continues Monday at 7.30pm on 10 And 10 Play.
Want to CHATTR with us? Follow us on Instagram and Facebook for more entertainment news.