It's episode four of The Masked Singer Australia 2023 and Bluebottle has delivered her final sting.
Despite receiving one hell of applause for her remarkable performance of Blondie's Call Me and her outstanding effort in a captivating duel against Tiny as they sang Elvis Presley's hit A Little Less Conversation, the panel chose to unveil her true identity.
The Guessing Panel predicted Cyndi Lauper, Emma Bunton, Florence Welch and The Masked Singer Australia alum, Dannii Minogue; however, it was The Block's Shaynna Blaze who was unmasked.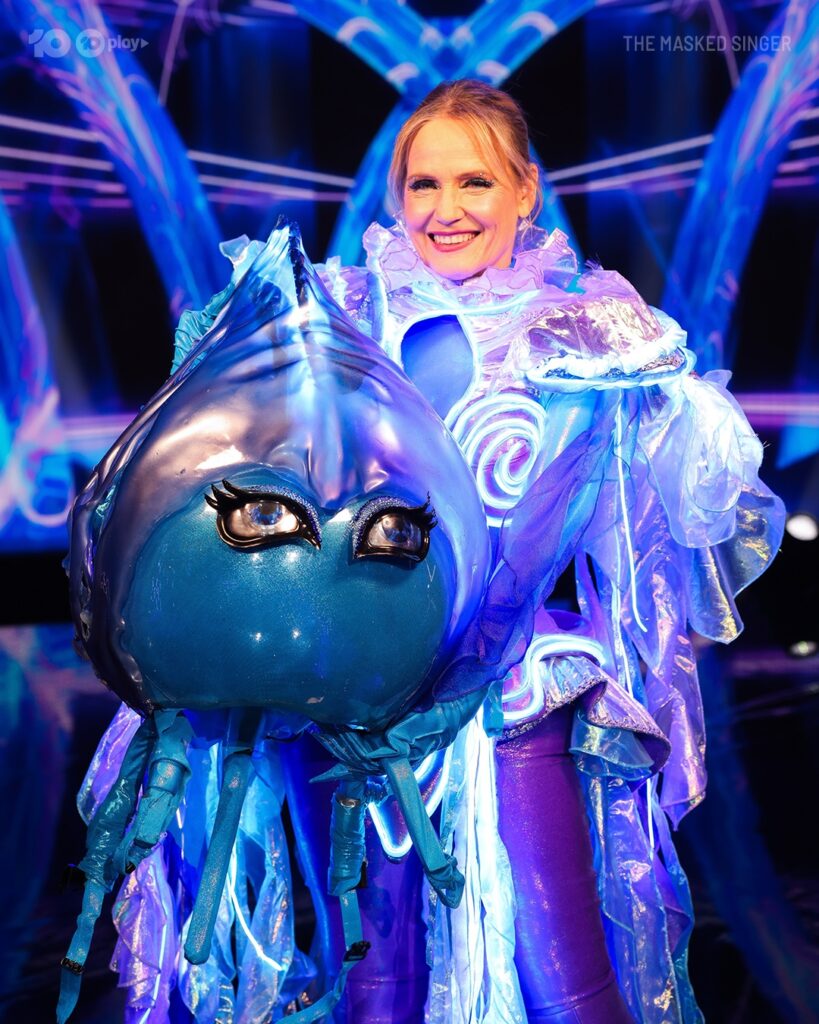 "CSI Chrissie" Swan was kicking herself after picking Shaynna during week one, especially since she had been texting the Channel 9 star throughout filming.
"I texted you and you said you couldn't get here even if you wanted to!" Chrissie told her after she was unveiled.
"I was busy!" Shaynna said, admitting she had been flying in and out due to her other commitments.
While a shock for fans of The Block, it turns out the star used to sing, saying: "[Singing] was something I squashed for a long time, but now it's time to bring the vocal cords back out again I think."
The Other Performances
Snow Fox
Song: 2 Be Loved by Lizzo 
Guesses: Lana Del Rey, Becky G, Tina Arena, Robyn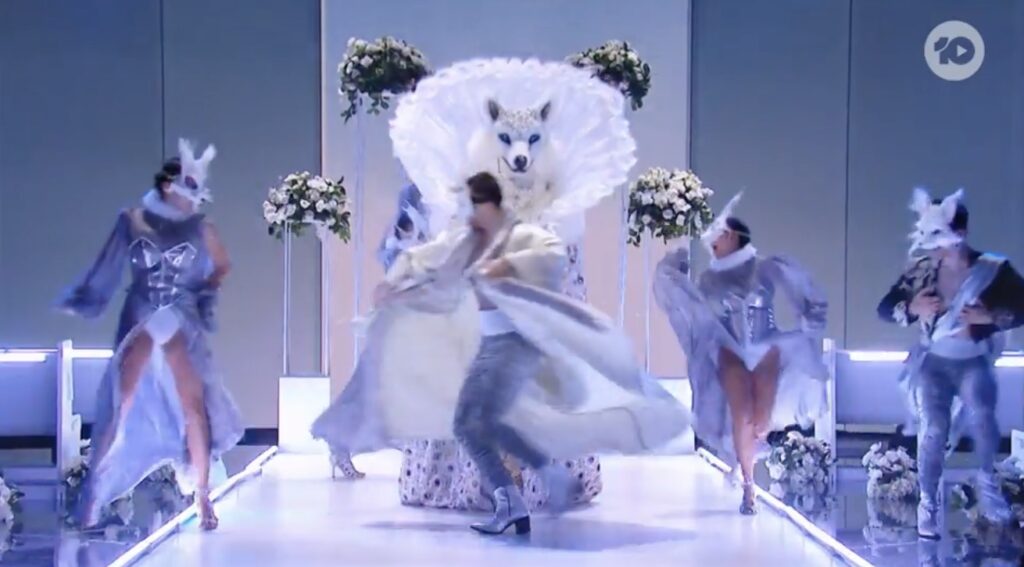 Tiny
Song: God Only Knows by The Beach Boys 
Guesses: Bernard Fanning, Ben Harper, Matt Corby, Kelly Slater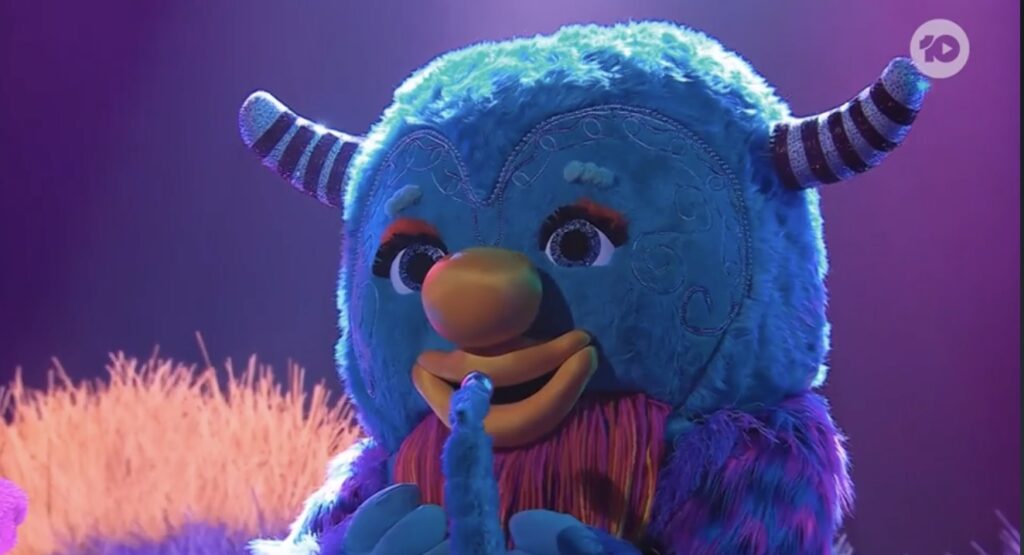 Bouncer
Song: You're the Voice by John Farnham
Guesses: Sam Fischer, someone from New Kids On The Block, JC Chasez, a miscellaneous Jonas Brother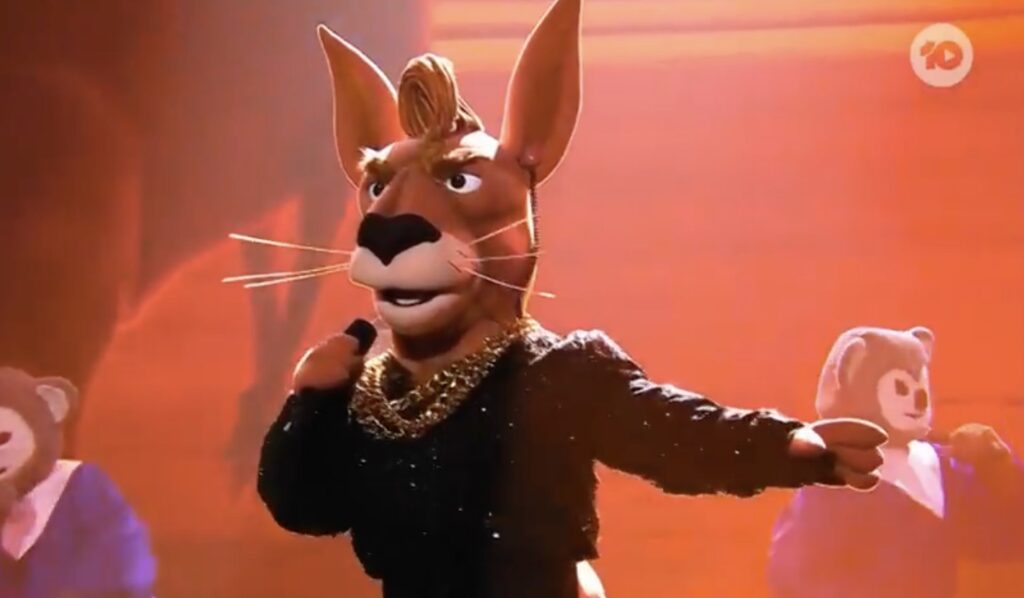 Want more The Masked Singer Australia 2023 recaps? See below!
Episode 1 / Episode 2 / Episode 3
The Masked Singer Australia continues Monday at 7.30pm on 10 And 10 Play.
Want to CHATTR with us? Follow us on Instagram and Facebook for more entertainment news.