The Block Australia is one of Channel Nine's biggest shows and largely centres around a group of amateurs who renovate houses and sell them for a profit.
However, that wasn't the case during the August 30 episode of the show, as producers decided to implement a breakdancing competition, with the winners receiving extra money in their building budget.
The contestants themselves were quite perplexed about having to dance on TV, but it was social media users who were very vocal about their opinion of the challenge.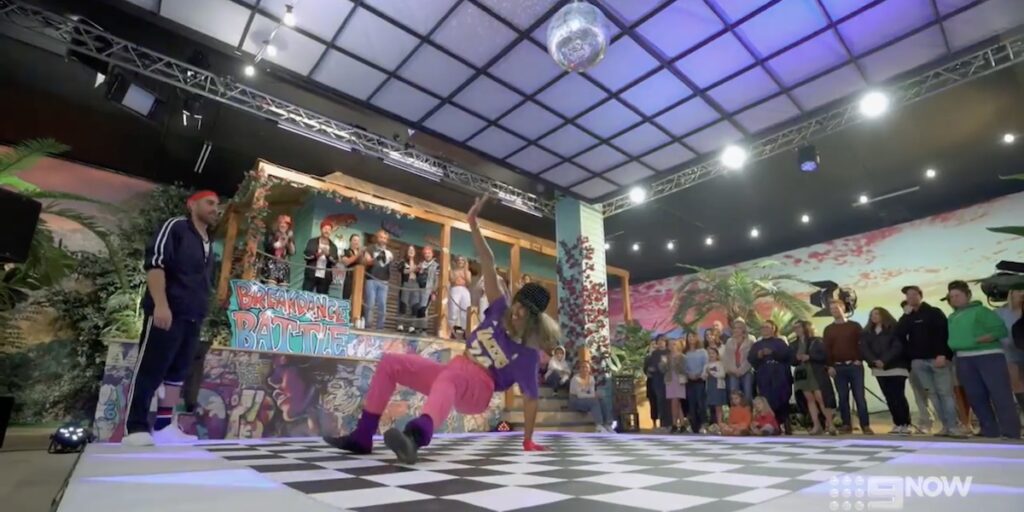 Some of those fans celebrated Eliza and Liberty's win, while others blasted the show over the random addition.
You can watch it for yourself here (if you dare).
Check out some of the best social media reactions to the breakdancing challenge below:
The Block airs on Sunday at 7:00 p.m. and continues on Monday, Tuesday and Wednesday at 7:30 p.m. on Channel 9 and 9Now.
Want to CHATTR with us? Follow us on Instagram and Facebook for more entertainment news.