Despite being one of the standout stars of Selling the OC, Tyler Stanaland appears to be disassociating from the franchise as he's deleted all of his show-related posts on Instagram.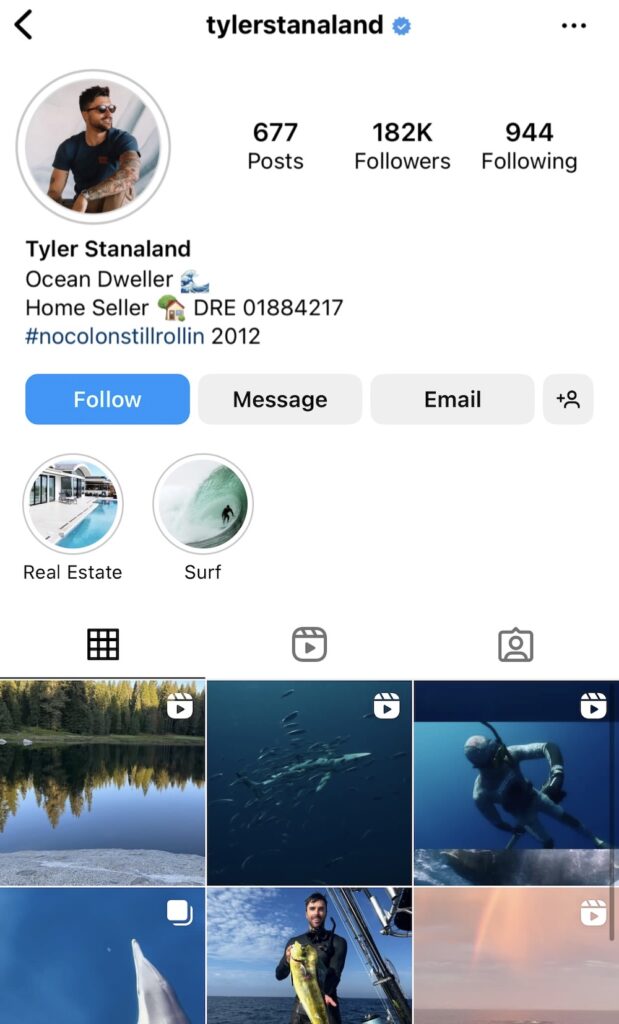 He's even taken it one step further and unfollowed his Selling the OC BFFs, Alex Hall and Polly Brindle. Interestingly, fans of the show will know that Hall and Stanaland struck up a romance during season two and it was confirmed in the finale episode.
The potential beef appears to be a new development, as Hall held an Instagram Live on September 11 at a pool party, and all three Selling the OC stars goofed around together on camera.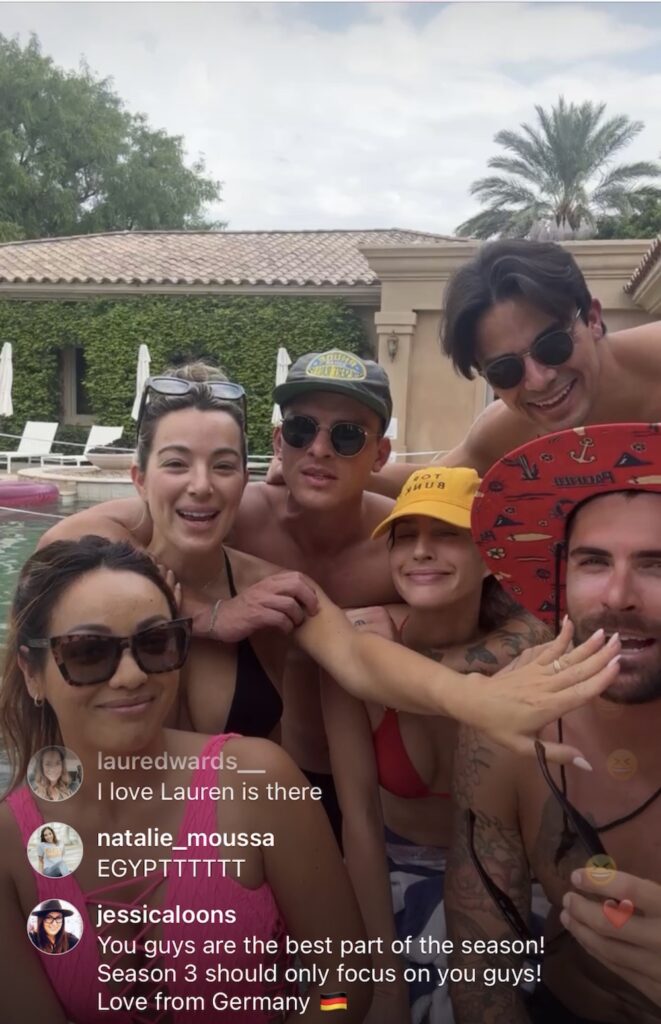 Why has Tyler distanced himself from Selling The OC?
Stanaland hasn't addressed why he is distancing himself from the franchise, nor why he unfollowed Hall and Brindle, however, the feeling seems to be mutual from Hall's side. The mum of two doesn't follow Stanaland either, but Brindle still does.
Stanaland and Hall received a backlash on social media over their budding romance after Selling the OC season two was released. Stanaland had just finalised his divorce from his ex-wife Brittany Snow and hooked up with Hall before the documents were signed.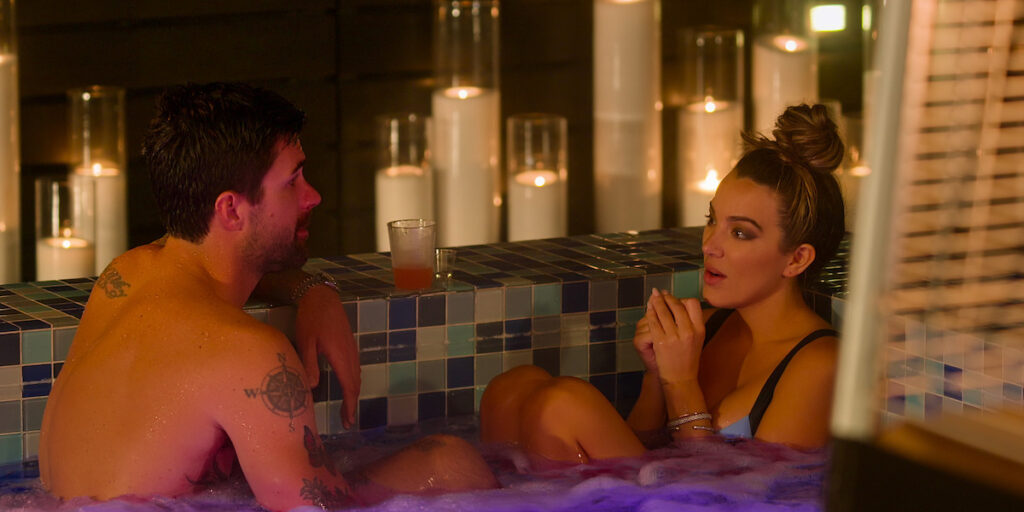 Furthermore, while Hall and Stanaland weren't romantically involved on camera in the first season, they were suspiciously close in a number of scenes – while he was still married. There was one particular point where Alex sat on Tyler's lap and gave him her version of a 'wet willy'.
While the removal of Stanaland's Selling the OC posts could indicate his departure from the show, he does still follow The Oppenheim Group owners Jason and Brett Oppenheim. So, the online conscious uncoupling from Hall and Brindle could just be indicative of some (more) d-r-a-m-a.
Did Tyler Stanaland and Alex Hall split up?
All signs point to yes, considering the Instagram unfollowing. Plus, People recently published photos of Hall kissing a mystery man who definitely was not Stanaland. You can check them out here.
Stream Selling the OC on Netflix.
Want to CHATTR with us? Follow us on Instagram and Facebook for more entertainment news.