Kylie Jenner may have finally blessed us with photos of her son, however, his unique name has certainly caused a buzz around the world.
While at first glance you would be forgiven for thinking it is a nod to her four-year-old daughter Stormi Webster ("air" and "storm"), fans have been quick to point out another meaning for the name… and umm, it's pretty goddamn awkies.
While Nameberry suggests the moniker simply means "air"; in Arabic slang, it takes on a whole other meaning.
In fact, rather than looking up, we must look down… because apparently it means "my penis"…
Umm should someone tell Kylie Jenner she renamed her son Aire which is a common Arabic expression for 'my penis' or nah?

— Antoinette Lattouf (@antoinette_news) January 22, 2023
While fans have been giggling ever since, Gogglebox's Matty Fahd posted a video to his Instagram in disbelief.
"Every Arab and most people in South West Sydney this morning 🤦🏽‍♂️ #aire," he said on January 22, pretending to converse with someone about the definition.
"They named their kid after a penis," he said. LOL.
Of course, it can be a little hard for parents to gauge every connotation when making such a huge decision, so we can't really blame the 25-year-old for not picking up on it…
But with every Kardashian-Jenner baby, people have found other hidden meanings.
While in Arabic, it is pronounced "ay-rie", anglicised it sounds a lot like "heir". a.k.a Prince William and not the spare Prince Harry.
In this case, Aire is one of the "heirs" to the lipstick mogul's mega billion dollar empire… which is also quite fitting since "Aire" is the last four letters of "billionAIRE"…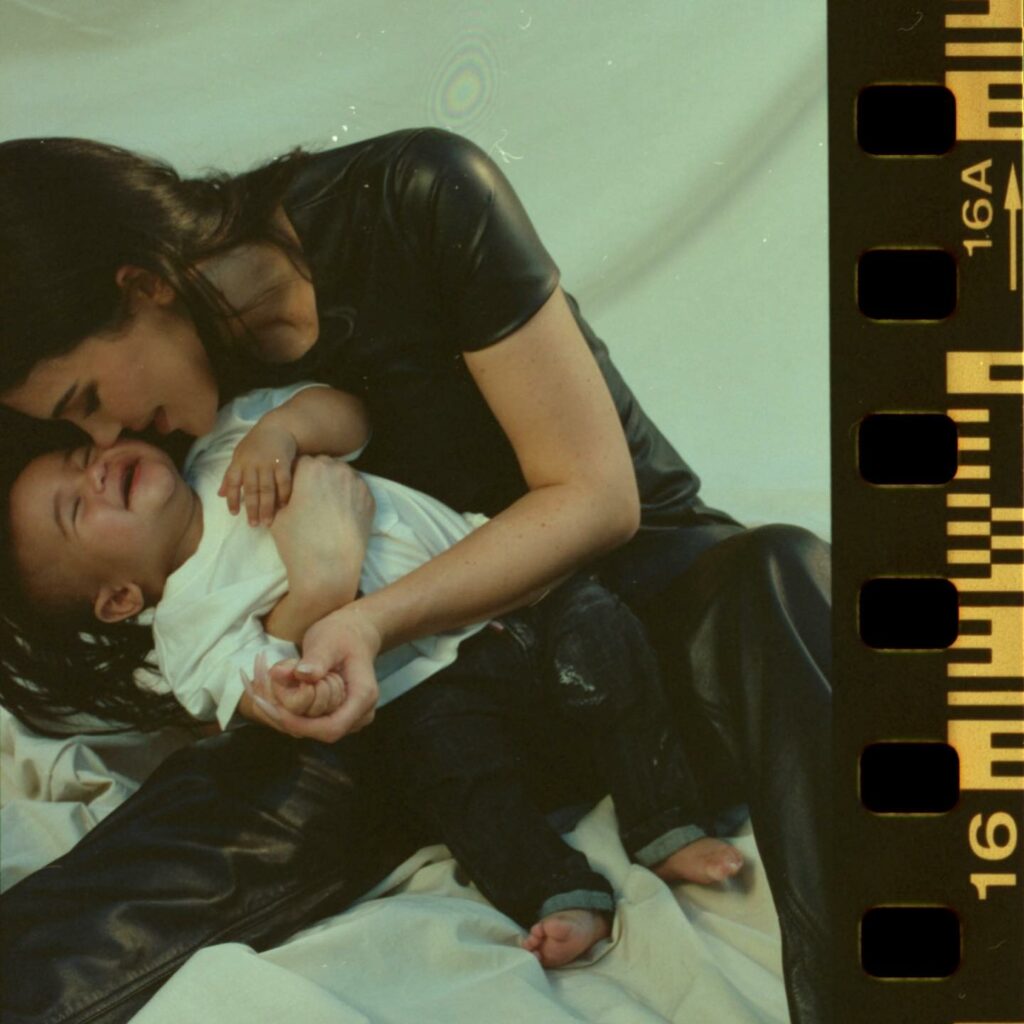 If you've been keeping up, Kylie originally announced the adorable tot's name to be Wolf after his birth on February 2, 2022, however, she quickly changed her mind, without telling the world. Blasphemy!
The date itself (2.2.22022) is also considered to be good luck because it represents angel numbers and also has a meteorological connection to Stormi.
Name change 3.0 perhaps?!
Want to CHATTR with us? Follow us on Instagram and Facebook for more entertainment news.