Big Brother Australia 2034 intruder Bella Sommers has called out housemate Minee Marx over her treatment of her on the show.
Bella entered the Big Brother house as an intruder alongside Teejay Halkias. Even though she initially hit it off with her fellow intruder, her housemate Minee was jealous that she was interested in her love interest Louie Phillips.
Minee's jealousy escalated with Minee was paired with Louie, and the two were strapped together in a pair of pants.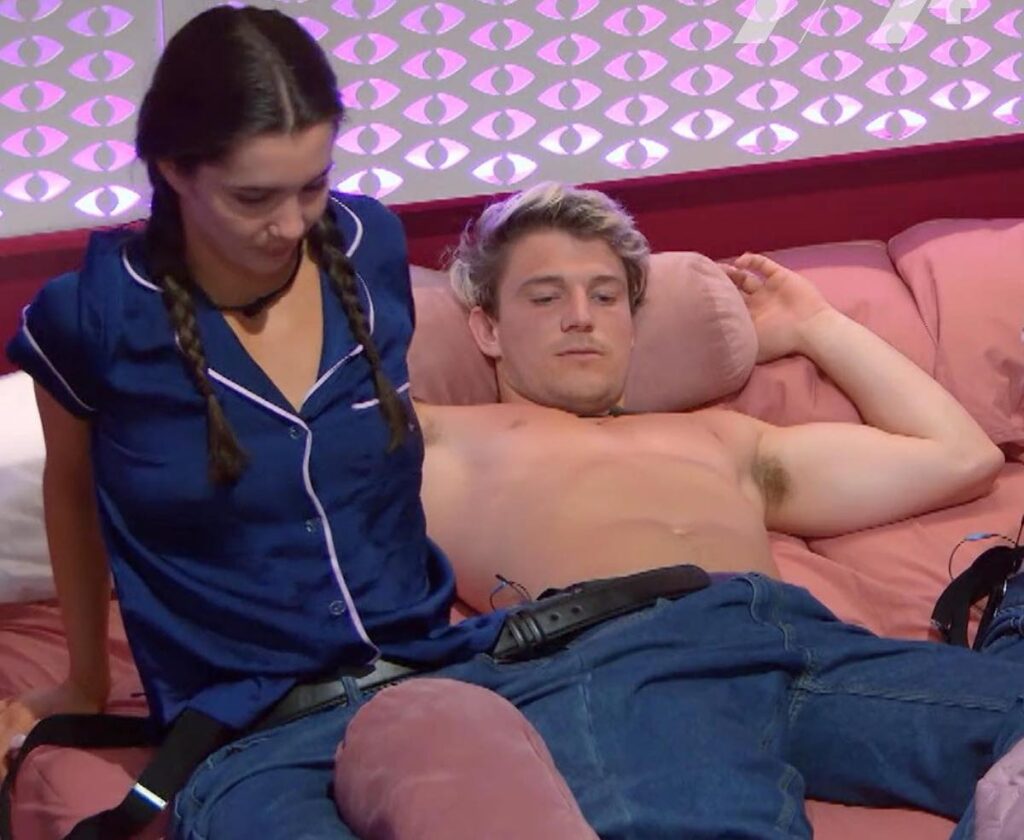 Minee's friends, sisters Tay and Ari Wilcoxson nominated Bella and Minee voted for her. She was evicted on Monday night's episode.
During an interview with Chattr, Bella said that she wasn't aware that some of the girls in the house had a vendetta against her.
"Watching it back and seeing all the girls and how they reacted – I obviously wasn't aware of that during filming. Now watching is that back in it's kind of taken me back a little bit. It's not nice to see that that's how they were all acting," she said.
Bella said that she started to first notice the divide when none of her housemates were cheering her to win in the challenge.
She added that she was disappointed that the Tay, Ari and Minee singled her out and targeted her.
"You think that girls are going to support girls and I was just someone who never voted for a girl. You know, never put a girl up. I just supported girls and that's just not reciprocated. So I think that's a bit unfortunate."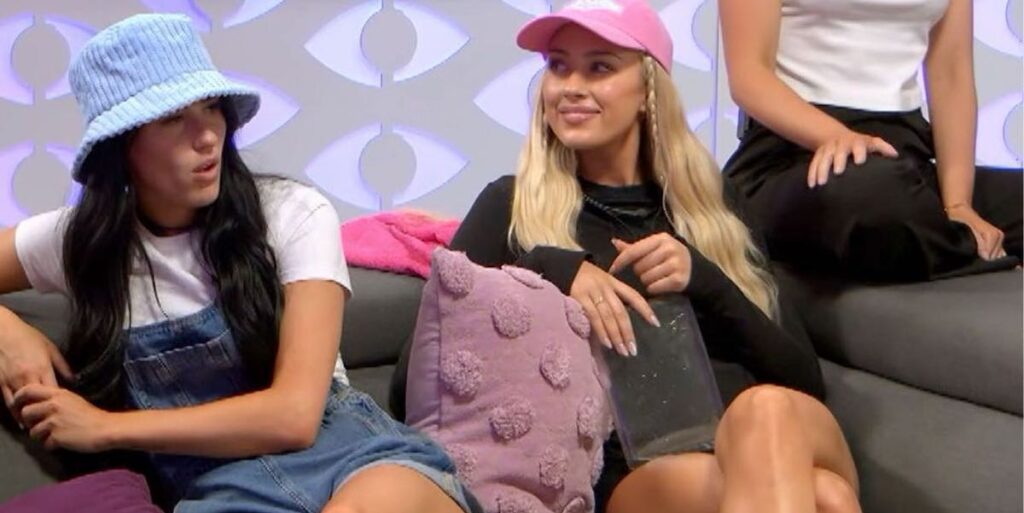 Bella on what Minee is really like in the house
Bella said that when she first met Minee she initially thought they'd get along well, but found that the Perth model had qualities that she didn't necessarily align with.
."I think she's very full on," she said. "She just struggled to give any validation. She seeks validation, but can't give that to anybody else. She's an interesting one. She's such a pretty girl, so I can't I couldn't understand why she had this jealousy.
Big Brother Australia airs Monday to Thursday at 8:30 pm on 7 and 7Plus.
Want to CHATTR with us? Follow us on Instagram and Facebook for more entertainment news.