It's Homestay Week, i.e. when our Married at First Sight Australia 2023 couples pray to the reality TV God's that they can pass this final hurdle to savage one another at Final Vows.
The six remaining couples are headed off on an adventure to help them "make the hardest decision of their lives", although for episode 30, we will focus purely on Alyssa and Duncan, Lyndall and Cameron and Rupert and Evelyn.
While seeing them all in their element will be nice, we know the real reason for the ep split. If we focused on everyone, everywhere, all at once, it would surely turn into the "Bronte and Harrison (s**t) show".
Tahnee and Ollie are perfect, although Ollie is still struggling from the Commitment Ceremony
Over in Tahnee and Ollie's room, the pair reflect on their surprisingly emotional couch session.
In case you missed it, Ollie revealed that his insecurities were triggered by his bae spending time with Rupert in the Partner Swap Challenge.
While it was tough for this year's youngest male participant, Ollie's display of vulnerability won over Tahnee's heart while also earning him the respect of the other couples.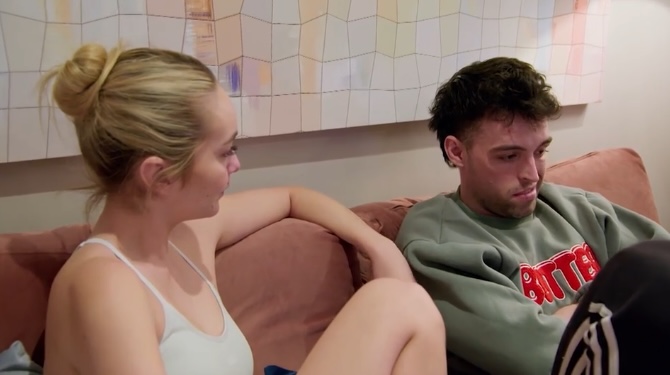 Meanwhile, in hell… Bronte and Harrison — the show's most unhinged couple — talk about the fact that they decided to "stay".
"We own our s**t," Bronte says before adding that they "fight and disagree", but they "come back together" because they want to.
"To have people still question me…." Bronte says, "Harrison says it a lot. It's deflection and projection." No, it's not, past Bronte. Please wait until you've watched it back…
Harrison, who once again has no boundaries, mocks Evelyn for calling him out on the couch and delivers this truly f**ked one-liner: "Not all kings wear crowns, some wear backwards hats." FMAL.
Homestays begin… sort of…
While Melinda and Layton seem to be having zero fights this morning, the same couldn't be said for Alyssa and Duncan, who haven't even started packing. The couple is still processing the night before when Duncan opened up about his worst day during the experiment.
"I just feel hurt," Alyssa tells him. "You were crying? It's like I'm not getting all of you."
Duncan stares at his wife in disbelief (see below), saying that it feels like Alyssa was hurt because he was hurt, and now our heads hurt…because it's A LOT.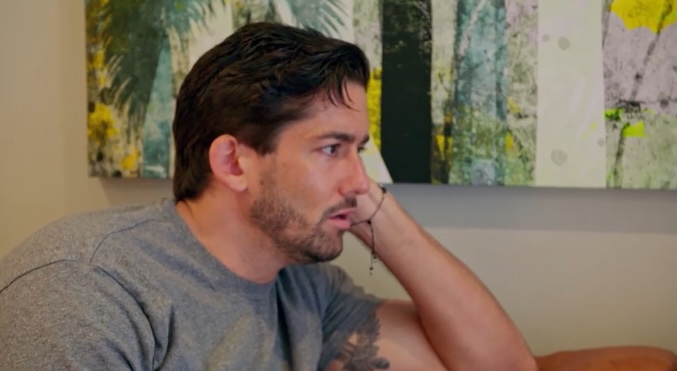 "How is that encouraging me to share my emotions," he asks her. Spoiler alert. It's not and he deserves way better…
Alyssa says she's not hurt by what he said; it's more she's hurt because he wouldn't share said emotions… and does anyone else feel like this conversation is just going around in circles?!
"Don't throw this on me," she says. "That's a dig at me…" and then, in the most passo agresso tone: "We should probably start packing!" Christ on a stick.
OK, now Homestay Week has officially begun!
Firstly, Harrison and Bronte both have white bed sheets. Cool.
Then, it's time for Cam and Lyndall's portion of the episode and Cam is finally back in the place he loves the most. Darwin.
But before heading home, the pair detours, and the show's real star arrives. Bodie.
Just look at this good boy!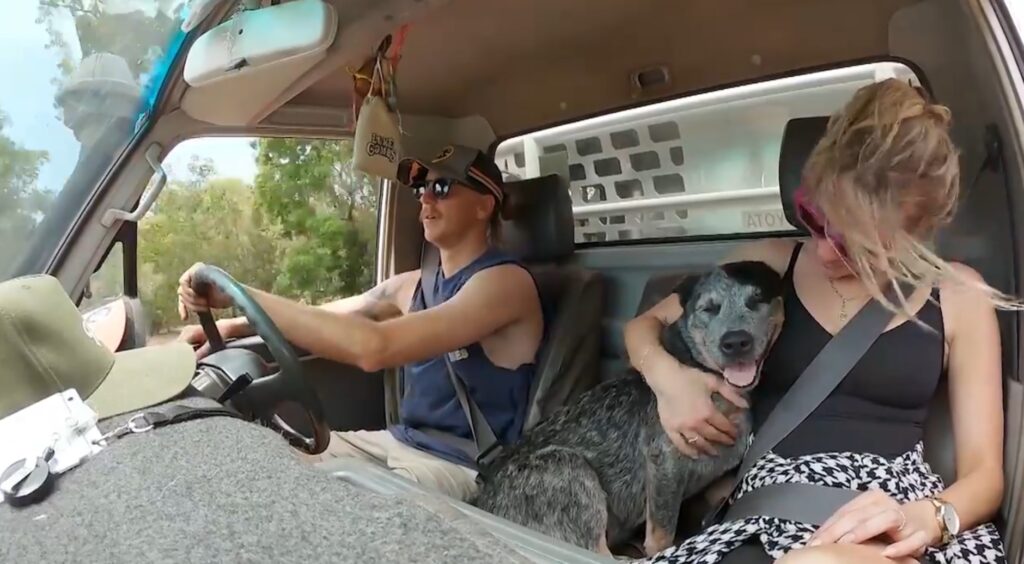 The pair arrive at Cam's home, and Lyndall meets his flatmates, Cal and Kate. Unfortunately, Lyndall's name doesn't start with a "kuh"; if this isn't foreshadowing, we don't know what is!
"I hope you're not a Vegan," Cal says before truly throwing his mate under the bus.
"It's definitely not the first girl he's bought a girl home." LOL, and this, my friends, is why Homestays are the best stays.
"First relationship he's been in, yeh."
Cal for the next Bachelor!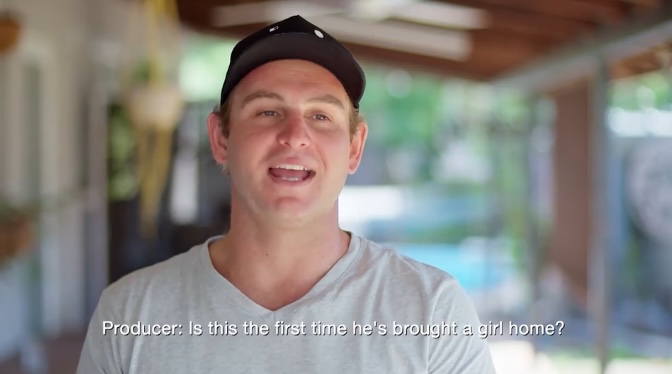 Cam then shows Lyndall his stunning collection of… fishing rods and says something like, "don't piss me off or I'll feed you to the crocs"…
Meanwhile, at Duncan and Alyssa's homestay…
At Duncan's home on Sydney's Northern Beaches, he is rudely interrupted during a piece to camera by Alyssa's yelling. Apparently, it took Alyssa only 18 minutes to get to his house, which would be nice if they were actually good for each other…
Since neither has to travel very far, we see both worlds in one episode. Unfortunately, this means that Duncan is about to be fed to the wolves within the hour. A.K.A by women from Alyssa's mother's group.
According to Alyssa, her friends Natalie and Nadia already know everything that happened between the pair and grill him immediately.
"It's OK if it's a concern," Alyssa tells him when the topic of her child is brought up again.
"I've said this twenty times," he says, unsure how else he can spell it out. He's FINE with it.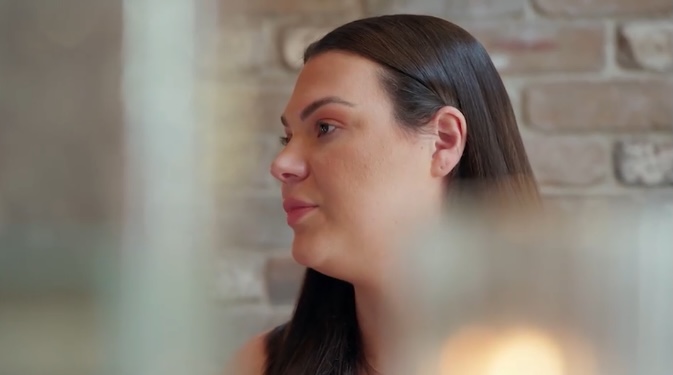 Now with backup, Alyssa drops the bombshell of how much she can see him outside the experiment. Never.
"On Wednesdays and every other weekend," she tells him, making Duncan question whether she even likes him.
Evelyn and Rupert's Homestay begins
Rupert joins Evelyn in Sydney's CBD… which is probably about a two minutes walk from Sky Suites… and here we met the next two stars of the show — Mustard and Pickles.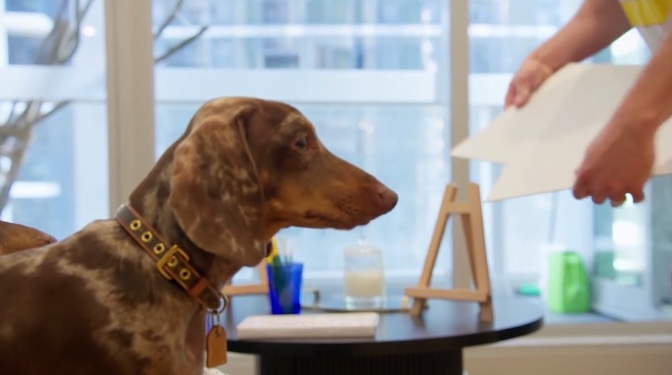 Rupert sets up a home-date — paint and sip — and even has the wine from their honeymoon. I don't know when this couple became one of our favourites, but this is truly CUTE AF.
Evelyn is shocked to hear that Rupert has a three-year plan but is giddy by the revelation, and the couple even has a little kiss…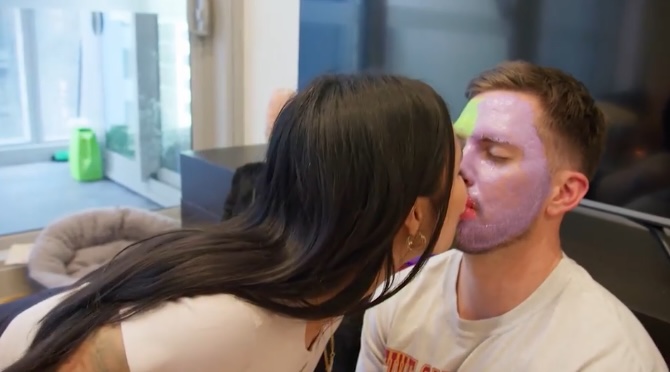 And then some…
Rupert is officially out of the friend zone, people!!!
Alyssa meets Duncan's side of the family
After spending the night with her son, Alyssa meets Duncan's sister Renee…and she's STUNNING. This family has some GREAT genes…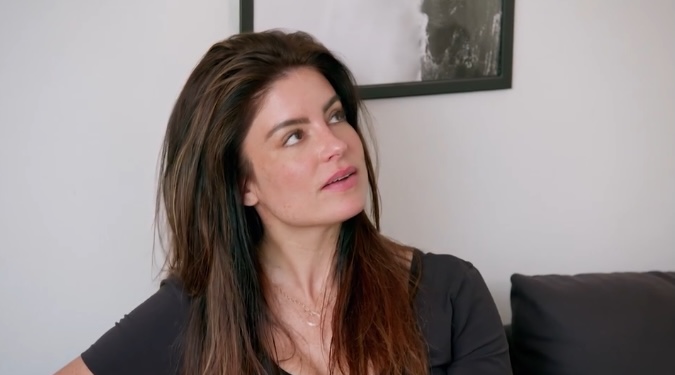 Even though Renee is there to get to know Alyssa, she raises concerns about her child again.
Renee defends her brother, saying that she hopes "in time" that they will be a "family unit" before both realise Duncan hasn't spoken the entire time.
Alyssa then says she has to leave and pick up her child, calling it a "real-life scenario", leaving Duncan and Renee to discuss Alyssa's bombshell.
Meanwhile, back in Darwin…
Lyndall meets Andy — a mate of Cam's and they go and kiss fish, or feed them out of their mouths or whatever, and I have a phobia of fish so this is gross…
"First kiss I've gotten all week," Lyndall jokes. FORESHADOWING!
Then, the group sit down and have a lovely bbq. JOKES. They do not.
The mood has suddenly turned for Lyndall and Cam, who sneak into a shed for a private chat.
"Why the f**k are we together if you don't even want to kiss me like…ever," Lyndall says, adding that it doesn't "feel right".
Appaz Lyndall tried to kiss Cam in the water, and he rejected her.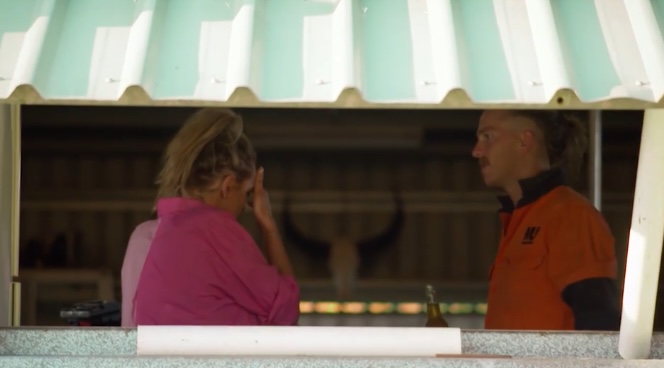 In zero shock to anyone, Cam can't understand why Lyndall is so upset and cannot validate her very normal feelings, calling it "ridiculous".
"I just feel like I'm hanging out with a mate," she says.
The pair then fight in front of his mate Luke (who tf is that), who is surprised by their issues.
Alyssa and Duncan can't find a middle ground…out on Sydney's harbour
Duncan takes Alyssa out on Sydney Harbour; and seriously, this man could not get any better.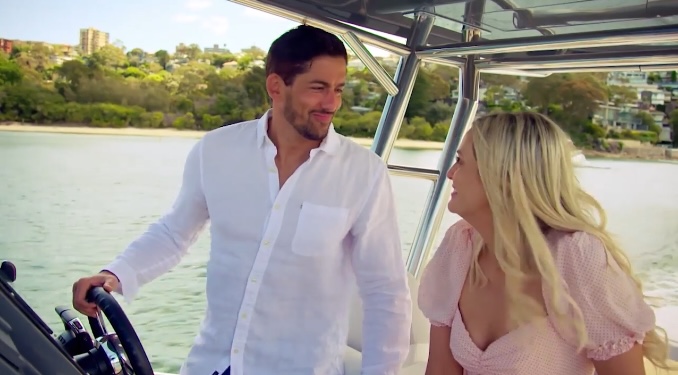 He then makes the mistake of turning the conversation into airing his concerns, including what he'd learned during Homestays.
Alyssa is confused by his questions as she thinks they've had a good relationship. She is also devastated because she was going to tell Duncan that she was falling in love with him… which is confusing and not at all how we thought this would play out.
The pair end the date in separate areas on the boat, sitting silently.
And that's what you missed…
Watch Married At First Sight on Sundays at 7.00 pm and Monday – Wednesday at 7.30 pm on Nine and 9Now.
Want to CHATTR with us? Follow us on Instagram and Facebook for more entertainment news.