The Fugitives evading the Hunters in Hunted 2023 have come prepared, but they'll have to work very hard to outrun the experienced bigwigs who are after them.
Nine pairs of Aussies are tasked with the mission of hiding from the Hunters for 21 days, and if they can do just that, they'll win the game. However, the Hunters are made up of some of the world's best investigators formerly from the AFP, ADF, British Intelligence, special ops and private security.
Meet the four main Hunters from Hunted Australia 2023 below:
Dr David Craig – Chief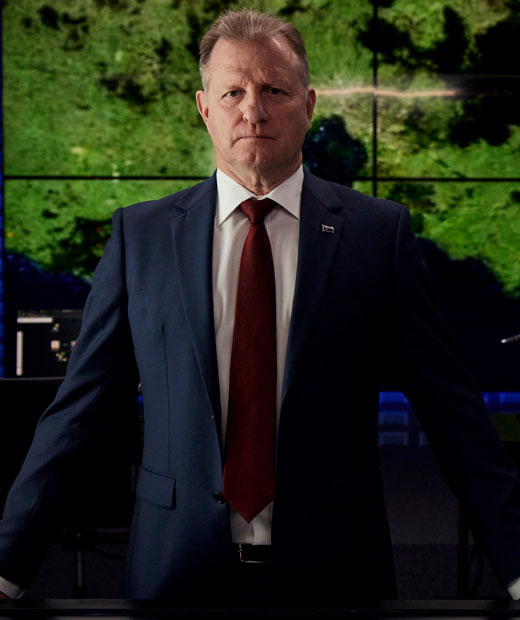 Chief David Craig is an experienced Australian law enforcement veteran with an impressive track record. He led high-profile investigations, including the manhunt for Dr. Azhari, Southeast Asia's most wanted terrorist involved in the 2005 Bali bombings.
David also provided personal protection for three Australian Prime Ministers and served in various countries and environments.
He holds a doctorate in law and has trained with international undercover programs like the FBI and Scotland Yard. As an author, David has written books on undercover operations, including Lie Catcher and Unlocking Secrets and Defeating Terror.
In 2013, he retired from the Australian Federal Police (AFP) and now runs his own covert operations consultancy. Dr. David Craig is the perfect leader for Hunted's elite team of Hunters in their mission to apprehend 20 Fugitives in 21 days.
Ben Owen – Deputy, Intelligence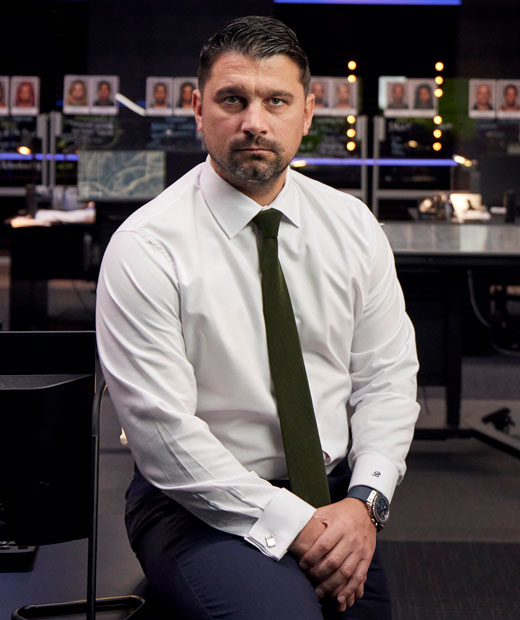 Ben Owen, a former British Intelligence Officer, is a renowned expert in surveillance and covert operations. With an accomplished career spanning over a decade, Ben has gathered intelligence for high-profile manhunts in recent British history.
Prior to his intelligence career, Ben served as a sniper in the British military and was deployed worldwide, including the Gulf War II at the age of 19. After transitioning to the private sector, Ben's covert intelligence work played a crucial role in ensuring safety.
Joining the Hunted UK team since its inception in 2015, Ben's unmatched understanding of fugitives and effective tracking tactics led him to serve as both Deputy Chief and Chief of the award-winning UK series. In addition, Ben also served as the UK Chief for Hunted's third Celebrity series and as a Senior Analyst for the American version of the show in 2017.
Currently, Ben focuses on cyber security and digital intelligence, providing guidance to global organizations on cyber safety and necessary protections in an increasingly volatile digital landscape. With years of experience in high-pressure environments, Ben remains composed under pressure and brings a laser focus to the Hunted investigation.
Dr Karla Lopez – Forensic Psychologist
Dr. Karla Lopez, a forensic psychology expert with over 20 years of experience, joins the Hunted HQ team. She uses her forensic mindset to delve into the minds of the Fugitives, predicting their moves in the race to catch them.
With expertise in risk assessment and behavioural analysis, Karla has worked in various correctional, community health, prison, and policing roles.
She is also passionate about mentoring leaders from diverse backgrounds. Karla's unique insights will guide the investigation into the minds of the Fugitives, leading it in new directions.
Reece Dewar OAM – Deputy, Operations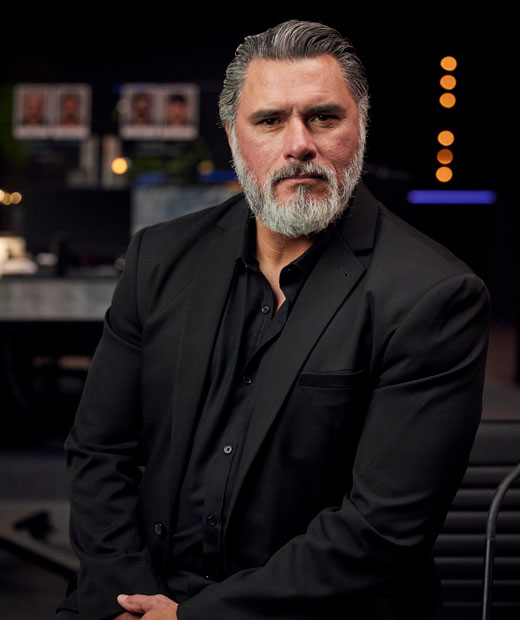 Reece Dewar, the Deputy Operations for Hunted, brings a wealth of experience from his distinguished 30-year career.
He served in the Australian Defence Force for 23 years, including 12 years in the Special Operations Command. Reece has been decorated with the Chief of the Defence Force Commendation, the Chief of Army Commendation, and the Order of Australia Medal (OAM) for his services to the Special Operations Community.
After retiring, he advised the United Arab Emirates (UAE) Government for seven years in Special Operations. Reece has extensive experience in counter terrorism, offshore recovery operations, reconnaissance, and surveillance.
Currently, he owns and operates a private security consultancy company, specializing in high-risk environments. Reece skillfully leads and deploys the Ground Hunter teams to apprehend the Fugitives.
Hunted Australia 2023 airs at 7.30pm on Sunday and Monday on 10 and 10Play.
Want to CHATTR with us? Follow us on Instagram and Facebook for more entertainment news.