The casting team wasn't playing around when they picked the Fugitives competing in Hunted Australia 2023.
Ten pairs of Fugitives are on a mission to evade being caught by the Hunters, and amongst the ranks are ex-military personnel, IT pros, and a professional boxer.
The contestants that are able to avoid capture for 21 days will make it to the extraction point and will share the $100,000 prize money.
The Hunters have been assigned to capture the Fugitives as soon as they can and have access to state-of-the-art surveillance and tracking equipment and technology.
Following on from their success in season one, chief Dr David Craig, deputy of intelligence Ben Owen, forensic psychologist Dr Karla Lopez and deputy of operations, Reece Dewar OAM are just some of the cast who have returned as Hunters for season two.
Meet the Fugitives competing on Hunted Australia 2023.
Ben, 26, and Callum, 27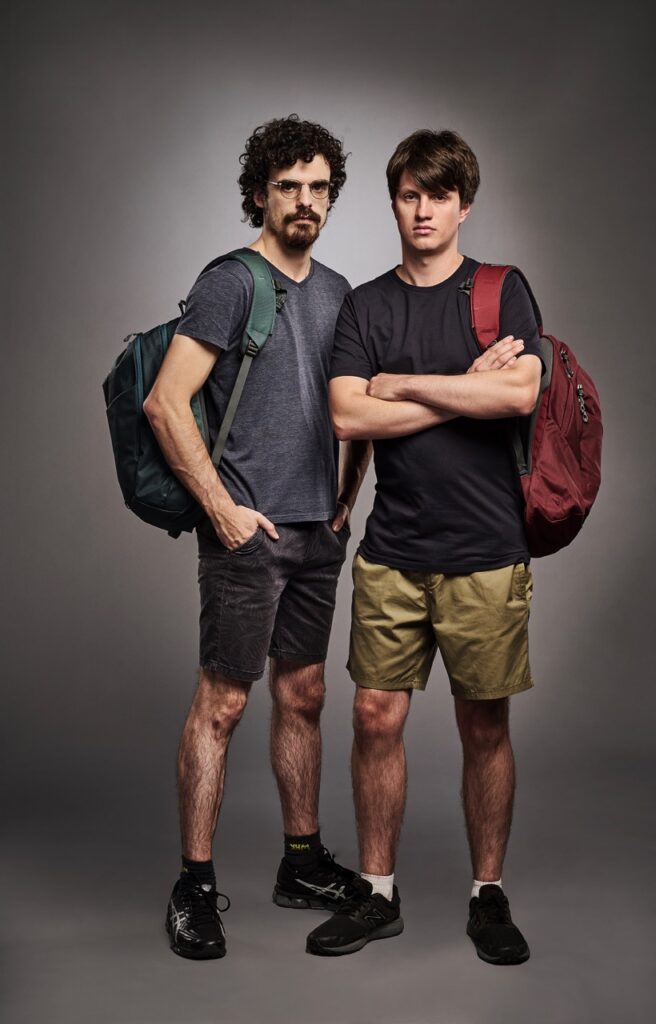 With their undeniable geekiness, these two are perfectly suited to withstand endless hours together without getting tired of each other.
Ben, armed with his IT expertise, aims to uncover the data loopholes the Hunters are chasing while Callum, boasting a blackbelt in Taekwondo, will employ his mental and physical prowess to outrun them.
Being Melbourne locals, they'll tap into their extensive network of family and friends, including their trusty online Dungeons & Dragons crew to navigate rural Victoria and camp off the grid whenever they can.
Bayan, 43, and Eesha, 32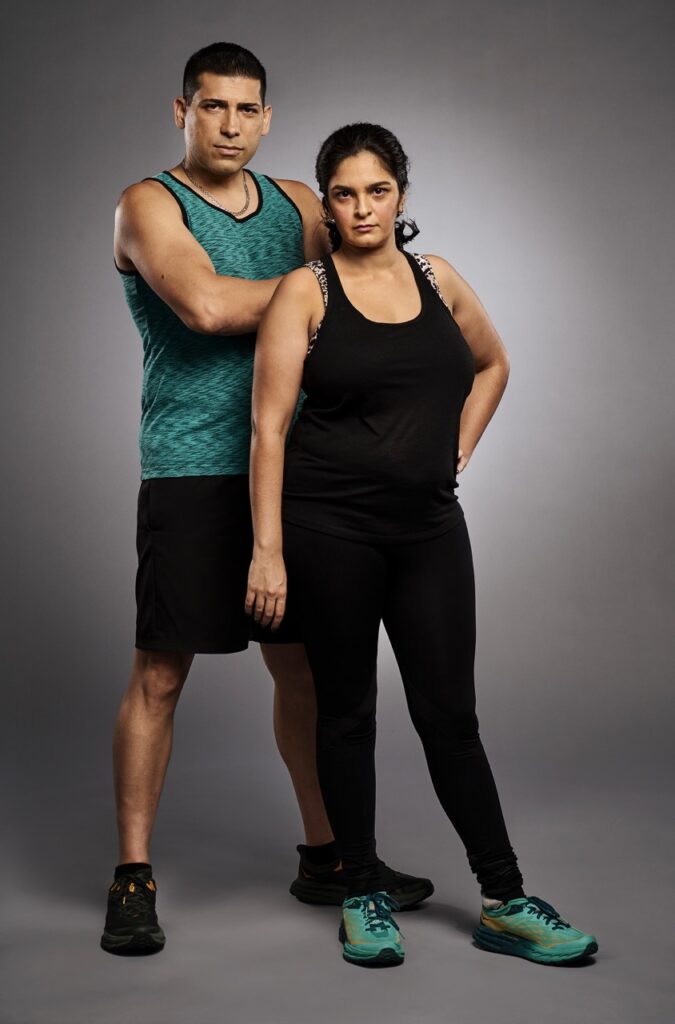 Bayan is a self-proclaimed 'genius', always composed and collected. He's an Engineer by profession and has also spent seven years in the Army. Meanwhile, Eesha is an ambitious medium and a spiritual and motivational coach. Despite not being as strong as Bayan, she's willing to go to extreme lengths to evade the Hunters and even considered shaving her head.
With their Middle Eastern connections and Bayan's expertise from his previous army and security experience, they aim to disrupt their pursuers through misinformation campaigns, clever decoys, and strategically-placed false clues.
Cath, 54, and Kel, 59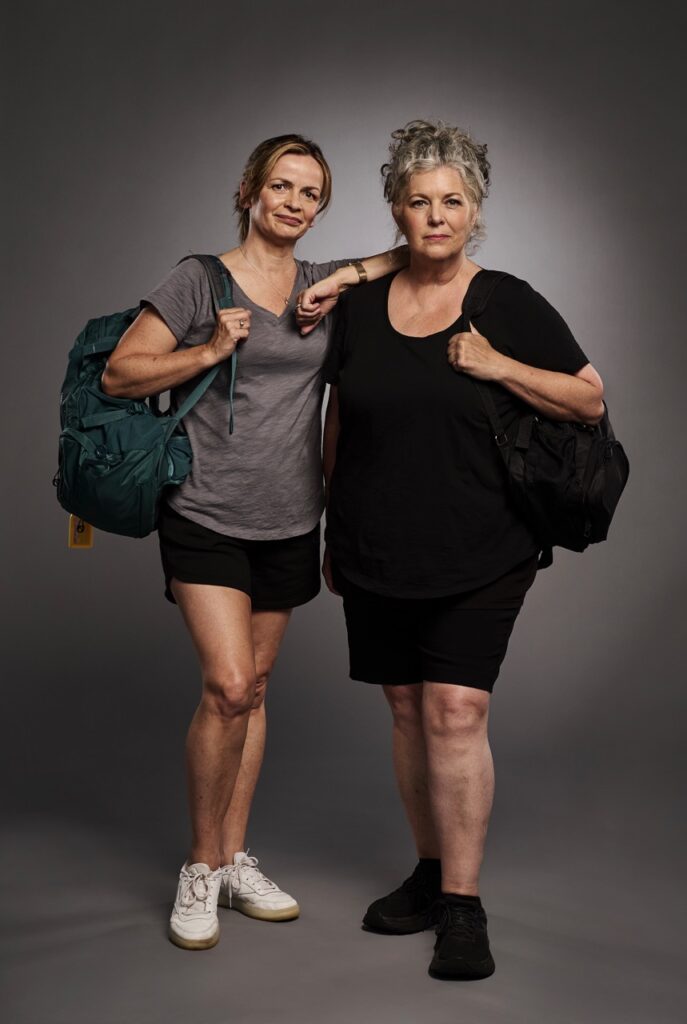 Cath and Kel are two seasoned sexuality educators from high school days and have been inseparable for three decades. Their friendship exudes contagious joy and endearing personalities.
Being the oldest participants, they understand their physical boundaries and will rely on their life wisdom and leverage their social savvy. They aim to conquer this competition with elegance, refusing to settle for anything less. These ladies are not willing to give up their beloved glass of Chardy at day's end, a habit they have no intention of abandoning while on the racecourse!
Ed, 29, and Jimi, 31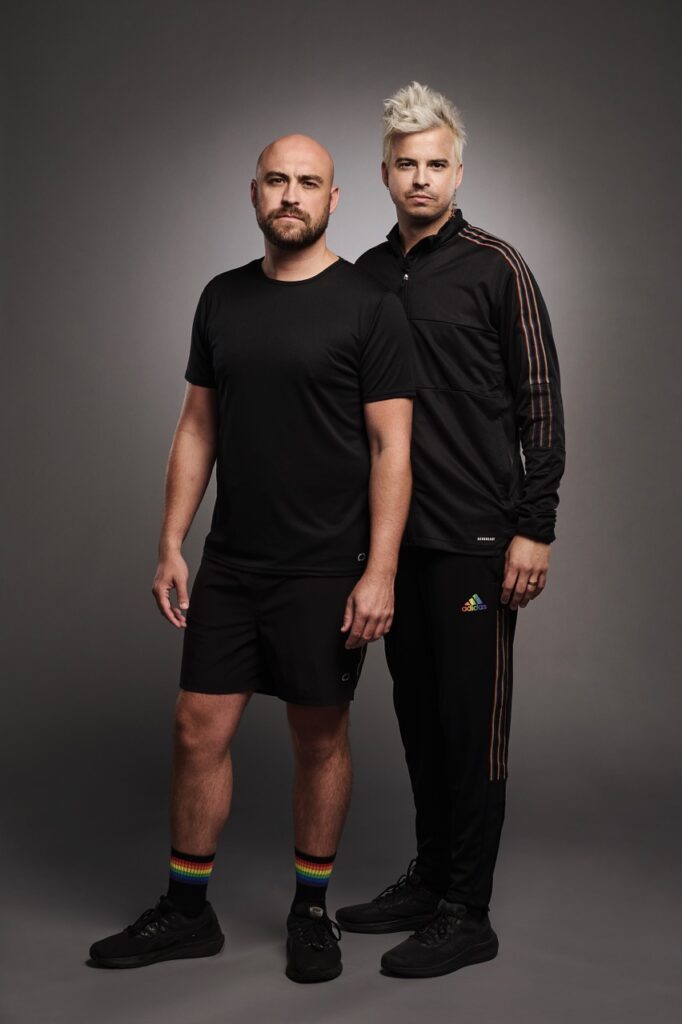 Former radio colleagues turned friends, Ed and Jimi's initial meeting was less than harmonious as they both vied for the title of most flamboyant!
Ed, the classic "Libran", wields his manipulative powers for good rather than evil, while Jimi shines brightly with determination, vivacity, and exceptional storytelling.
Their plan is to rely on the kindness of strangers, using their appeal and friendliness to seek help from everyday Australians – be it directions, accommodation, or even decoy.
With their flamboyant nature, witty humour, and boundless energy, both friends have always stood out – but will they be able to seamlessly blend in?
Elerrina, 38, and Sonja, 41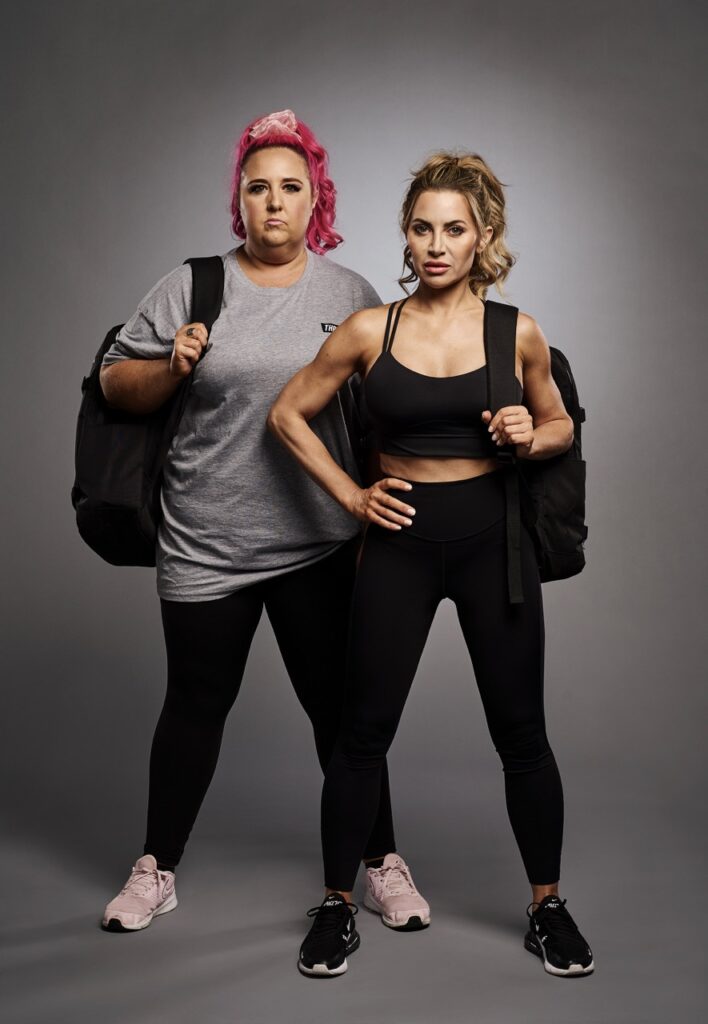 Sonja and Elerrina became inseparable after crossing paths at a watermelon eating contest. They are polar opposites in every aspect.
Sonja, a pocket rocket, possesses resilience, strategy, fitness, and flirtatiousness. On the other hand, Elerrina adds colours to life, isn't athletically inclined, exudes kindness, and is the epitome of fun.
Sonja, a medical sales rep, will be calling the shots on this adventure, while Elerrina, a radio personality, embraces spontaneity and goes with the flow. Despite missing their creature comforts, like makeup, they plan to stay fabulous while on the run!
Gracie, 46, and Megan, 22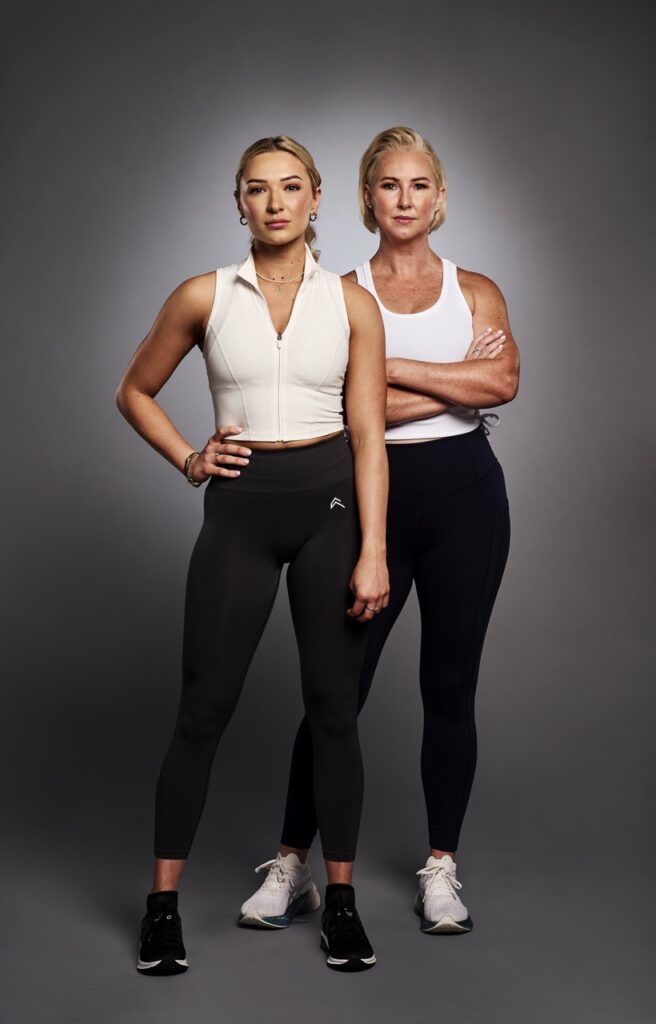 Megan and Gracie tend to radiate happiness wherever they go. With smiles that never fade, this aunt and niece duo makes the perfect team as they work together in Megan's beauty salon.
Despite the generation gap, these two adrenaline junkies bring an unstoppable energy to any challenge. Their strength and sassiness make them a force to be reckoned with. Behind their vivacious and bubbly exteriors, they have so much more to offer than just their looks.
They're determined to win and show their families that they can survive 21 days without any fake tan or makeup!
Holly, 23, and Josh, 25.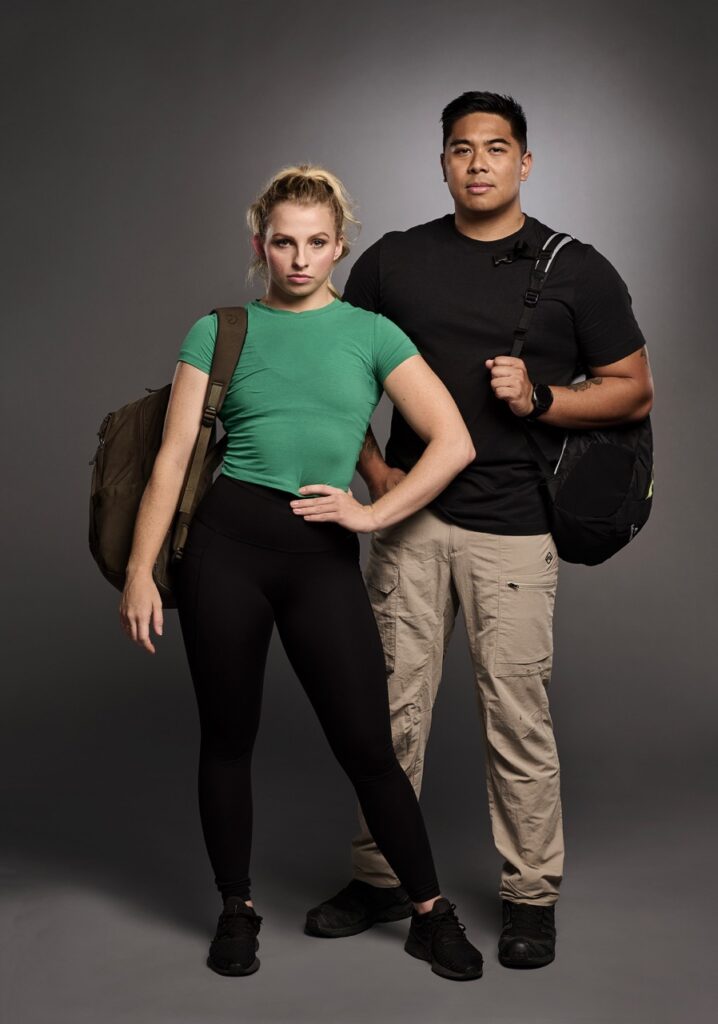 Meet Holly and Josh, the power couple that takes competition to a whole new level.
Josh, a paramedic and rifleman in the Australian Army Reserves, knows a thing or two about surveillance, survival techniques, and escaping capture. Meanwhile, Holly, the life of the party, is a talented dancer with a knack for making heads turn. Together, they're prepared to take on any challenge, even if it means donning disguises.
With Holly's special effects makeup skills and Josh's expertise in camouflage, they'll effortlessly blend into their surroundings.
Jordan, 29, and Tharren, 53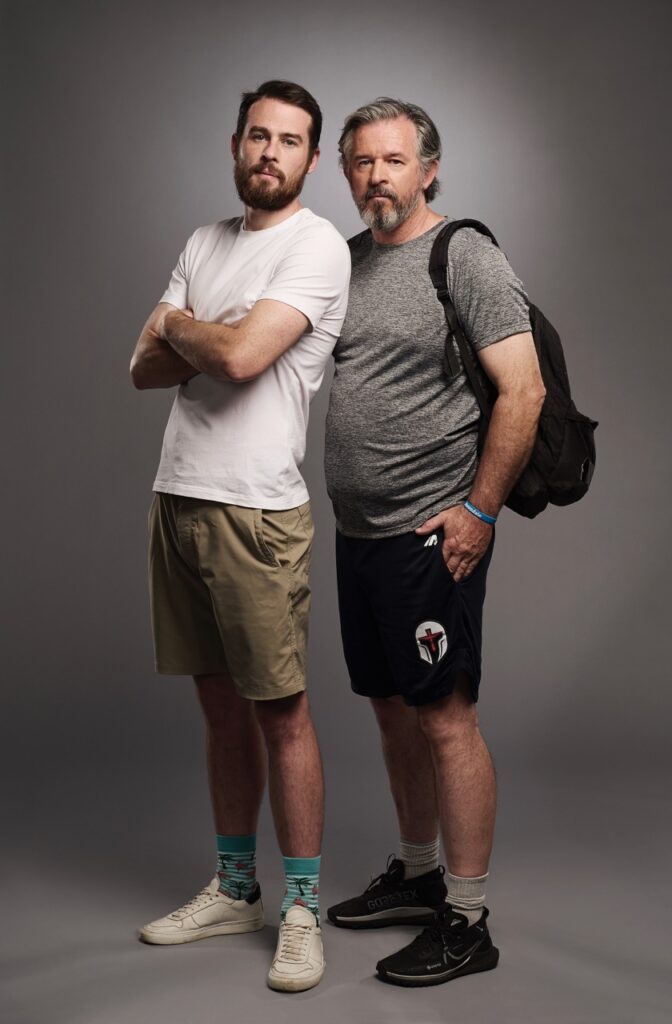 Tharren and Jordan are a dynamic father-son duo. Tharren, a Pastor at a Juvenile Detention Centre, and Jordan, an ex-chef-turned-High-School-Teacher, join forces for a heartwarming mission. Their goal? To perform one act of kindness every day, believing that what they give will eventually come back to them.
Tharren, resourceful as ever, plans to tap into local Churches for support, potentially finding a sanctuary for the night within their sacred grounds.
Tanase, 36, and Byron, 37
These self-proclaimed "city slickers", Byron and Tanase are siblings who moved to Melbourne together 15 years ago, from South Australia.
Tanase can tend to be impulsive and outspoken at times, Byron is strategic, calculated and even-tempered in most situations.
Whilst on the run, they will call on their support group of West African communities and Byron's queer allies. Though not having camped before, the pair plan to embrace nature and head to the bush, with the sole aim of confusing the Hunters from the get-go.
Glenn, 50, and Taylah, 24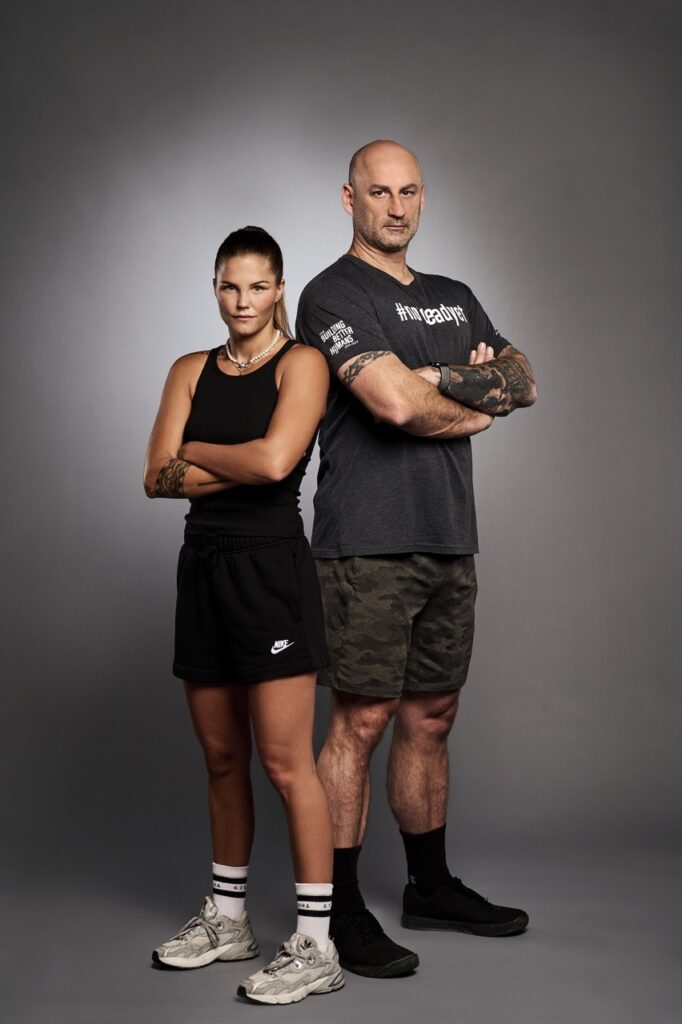 Glenn is a boxing coach, and Taylah is his student. They share a remarkable bond that extends beyond the ring. Taylah, the #1 Australian female boxer in the super flyweight division, finds in Glenn not only a coach but also a professional mentor.
With over 17 years of military experience as a former soldier in the Australian Army, Glenn has served in combat zones across the globe, truly living the Hunters' lifestyle. This intriguing combination of backgrounds may just make him one of their greatest challenges.
Hunted Australia 2023 premieres on 7.30 pm on July 17 on 10 and 10Play.
Want to CHATTR with us? Follow us on Instagram and Facebook for more entertainment news.