The new trailer has dropped for Hunted season two and it looks as though the fugitives will be running the show this year.
"We've seen their game, we've seen their tricks, we know how it all works," one of future contestants says in a voice over.
Throughout the two minute trailer, the expert hunters look exasperated over their struggle to catch the fugitives, and one set of contestants even make a getaway on a small private plane.
Another particular scene shows a group of contestants teaming up and donning Money Heist inspired costumes to send the hunters a taunting Instagram video.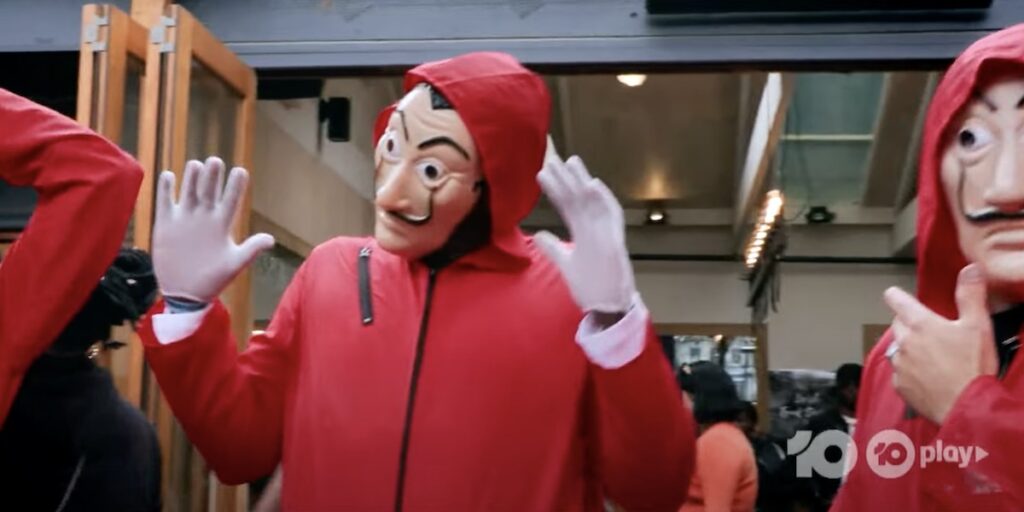 However, despite the hunters apparent lack of control, they remain determined that they will be victorious.
"The fugitives may have done their homework, but this is our job," Deputy Intelligence Ben Owen says.
What is the premise of the show?
Hunted follows ten pairs of every-day Aussies who transform themsleves into real-life fugitives with limited funds and resources with one objective in mind; to avoid being caught by the experts.
The experts, otherwise known as the hunters, are made up of some of the world's best investigators formerly of the Australian Federal Police, Australian Defence Force and British Intelligence, alongside skilled cyber analysts and intel experts.
When fugitives are caught by the hunters, they are eliminated from the game. The fugitives who can evade captures and make it to the 21 day extraction point win the game.
Will any of the cast from season one be returning?
Yes. While the contestants will all be new, many of the hunters from last season will be returning. They'll be joined by the new addition of Senior Principal analyst Leigha Fraser.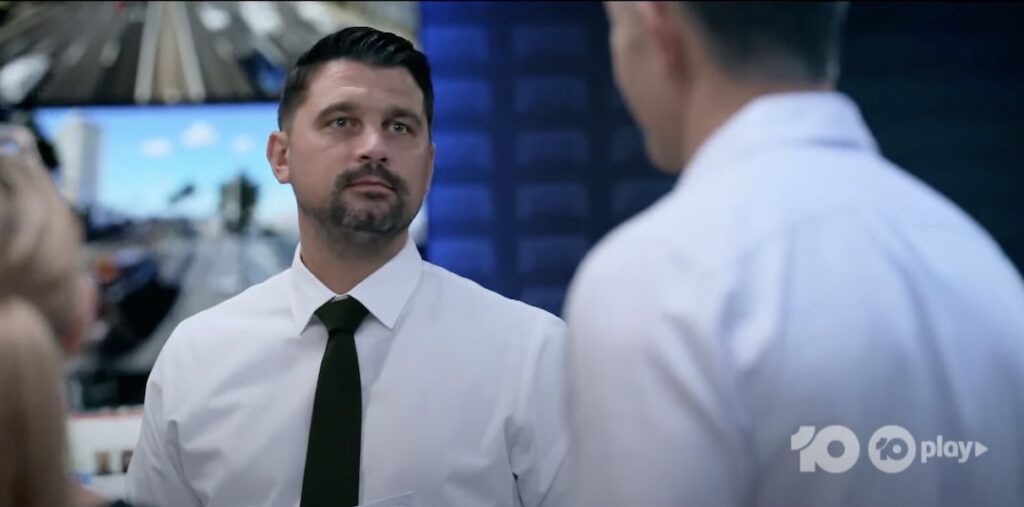 Amongst the returning experts are:
Hunted Chief Dr. David Craig.
Deputy Intelligence Ben Owen.
Deputy Operations Reece Dewar.
Lead Investigator Graeme Simpfendorfer.
Lead Cyber Jason Edelstein.
Forensic Psychologist Dr Karla Lopez.
Open-Source Intel Carter Smith.
Digital Forensics Jay Banerji.
Ethical Hacker Vicki Grouious.
Open-Source Intel Steph Jensen.
Where can I watch the trailer?
Right here!
Hunted season two will air in 2023 on 10 and 10Play.
Want to CHATTR with us? Follow us on Instagram and Facebook for more entertainment news.