MasterChef Australia will not only see the return of judges the Melissa Leong, Andy Allen and the late Jock Zonfrillo, but also 2021 contestant Brent Draper who left his season to look after his mental health.
Now, in an interview with Chattr before the series premiere and before the devastating passing of Zonfrillo, Leong and Allen reflected on what his return to the show really means.
"It's a really wonderful platform to be able to be real, to tell the stories of who we are," Leong said.
"Every human on this planet has their own unique set of experiences. For Brent to be brave enough to have put his hand up in his season and say, 'Look, this is not where I need to be right now, I need to prioritise my health, my wellness, my family, and get good with who I am.'"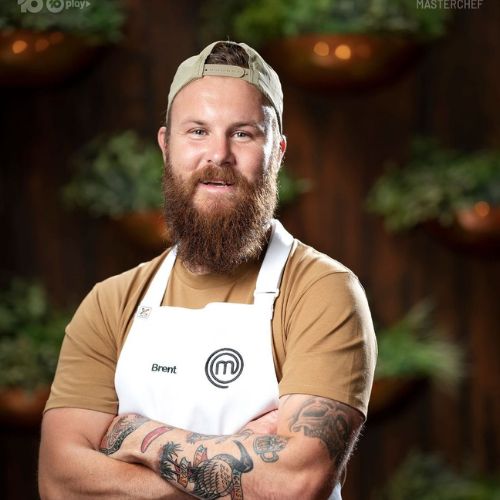 Brent Draper's story "normalises conversations" about mental health
Almost two years after his exit, Leong revealed that Draper, a dad-of-one, has come back "firing on all cylinders" and was "thoroughly comfortable with the work that he has put into himself."
"It's a real testament to who he is, but also to the commonality that we all share, which is that we all struggle. We've all had times in our lives that we have not felt our finest and isn't it a great thing to normalise conversations about how we should prioritise? Getting good with who we are and that way we can thrive in the best possible way."
Meanwhile, Allen said that Draper's return was a good opportunity to personally "check" himself.
"He's super inspirational," Allen said. "And to the point that like, I don't really struggle with mental health, so to speak… I lead a lovely life. I don't struggle with mental health, but there's having that self awareness and just being able to go, 'I could be doing better in this area,' whether it be being a brother, being a son, being a husband.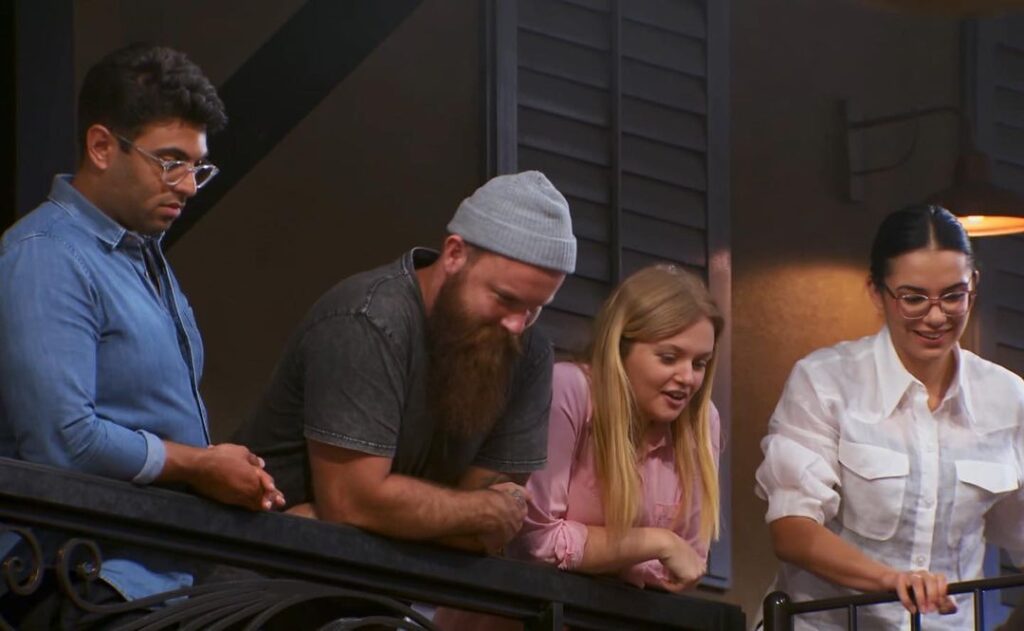 "There's always things, that you mightn't be deep in the darkness, but you can always be better. And I think that it was really touching for me because immediately I was checking myself and I think that not just every male but every every human out there. It just doesn't hurt to give yourself check."
Leong added: "Normalising conversations that maybe in generations past haven't been at the forefront, I think, is a wonderful thing. Being real with each other is is something that I take great pride in. Like Andy said, I think he hit the the nail on the head. There is self awareness in knowing how you navigate the world, but also being aware of how other people are navigating the world and where they are in their own experience of becoming aware of how they're going through life."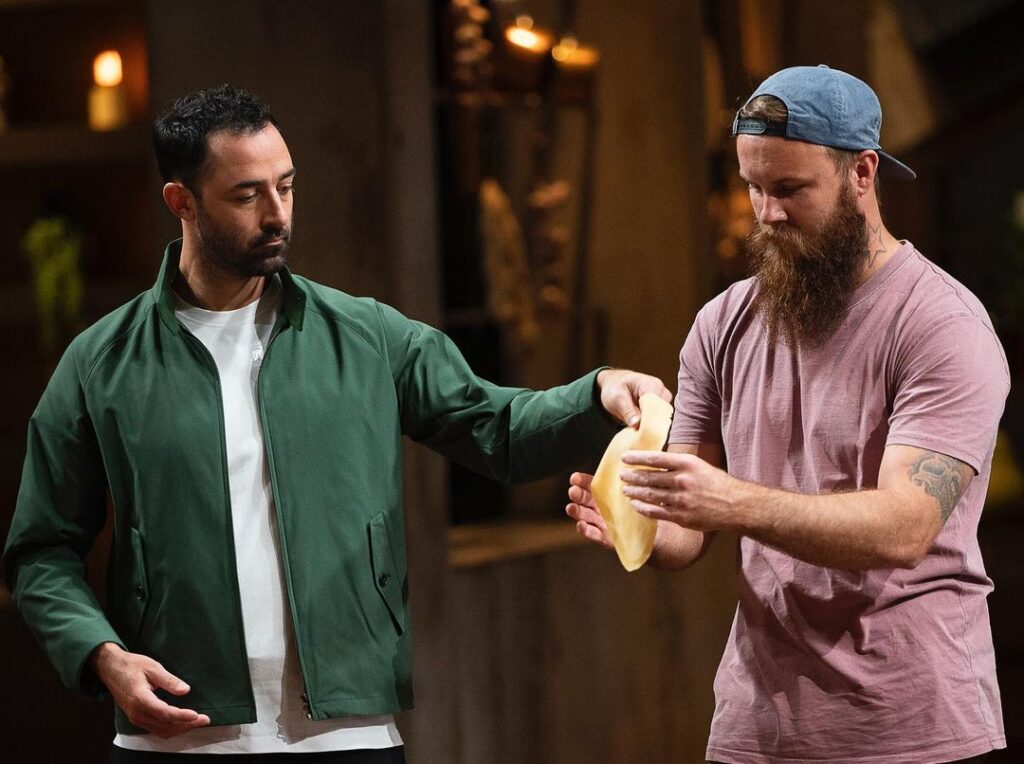 What happened to Brent during MasterChef Australia 2021?
On June 13 2021, Draper left MasterChef Australia on his own accord.
After a combination of the pressures of the show and the separation from his family, the experience had left him in a dark place.
"I've just got nothing left," he told host Zonfrillo.
By the end of the episode, he had quit the competition, leaving his fellow contestants and the judges in tears and a LifeLine message had been displayed across the screen.
In an interview with The Guardian at the time, Draper said that he "was really struggling mentally and physically" in the last few weeks of the competition.
"I was struggling to sleep and having a lot of panic attacks during the night. It really started to show; even though I was trying my hardest to mask it, those around me knew I wasn't OK.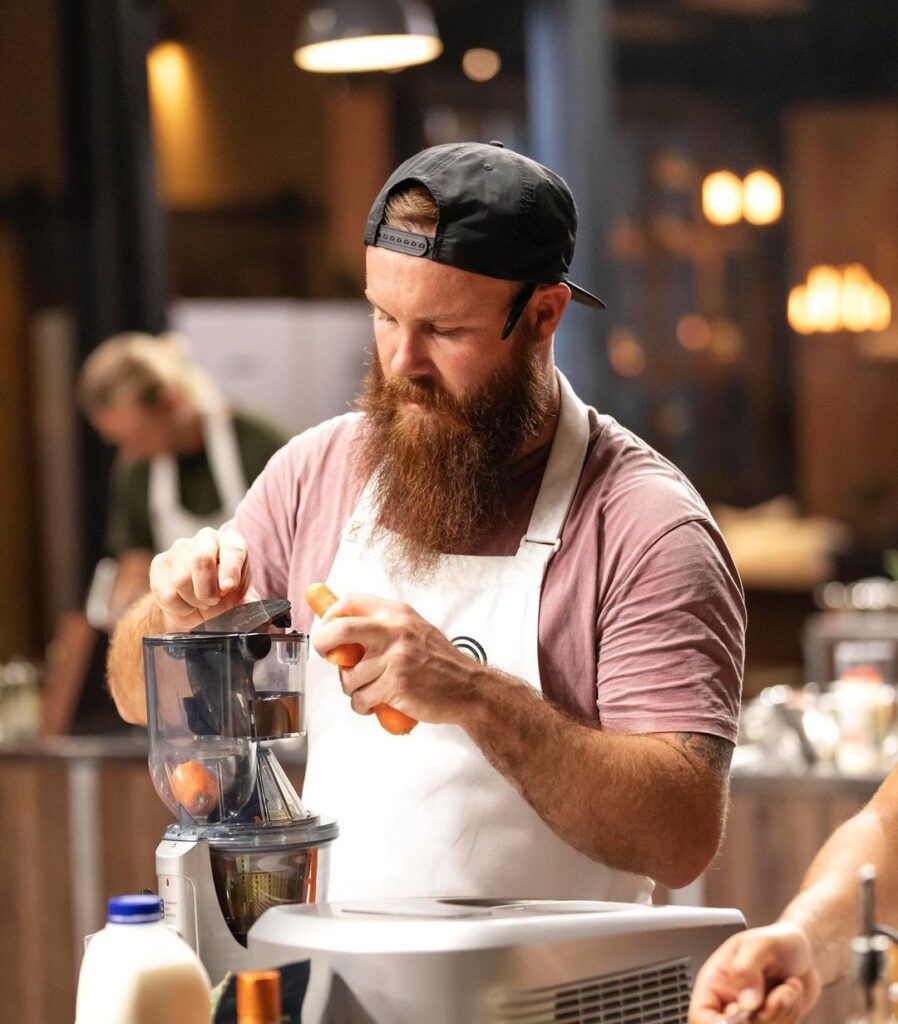 "My best support came from my fellow contestants, the judges and, most of all, my wife."
By the time publicity had begun for the series, Draper admitted he was in a better place.
"I'm stoked to say I'm feeling like I'm back on track and through the thick of it," he said over email. "I've spent the last couple of months seeing a psychologist, my doctor, and doing the things I love that ground me like surfing, spending time with [wife] Shonleigh and [son] Alfie, cooking and eating food with my mates."
Ben's emotional post to mark Mental Health Week
On June 20, 2021, Draper took to Instagram to share an emotional post.
"With the last day of Men's Mental Health Week wrapping up I wanted to share two photos to show that sometimes what's visible on the outside isn't always representing what's happening on the inside!"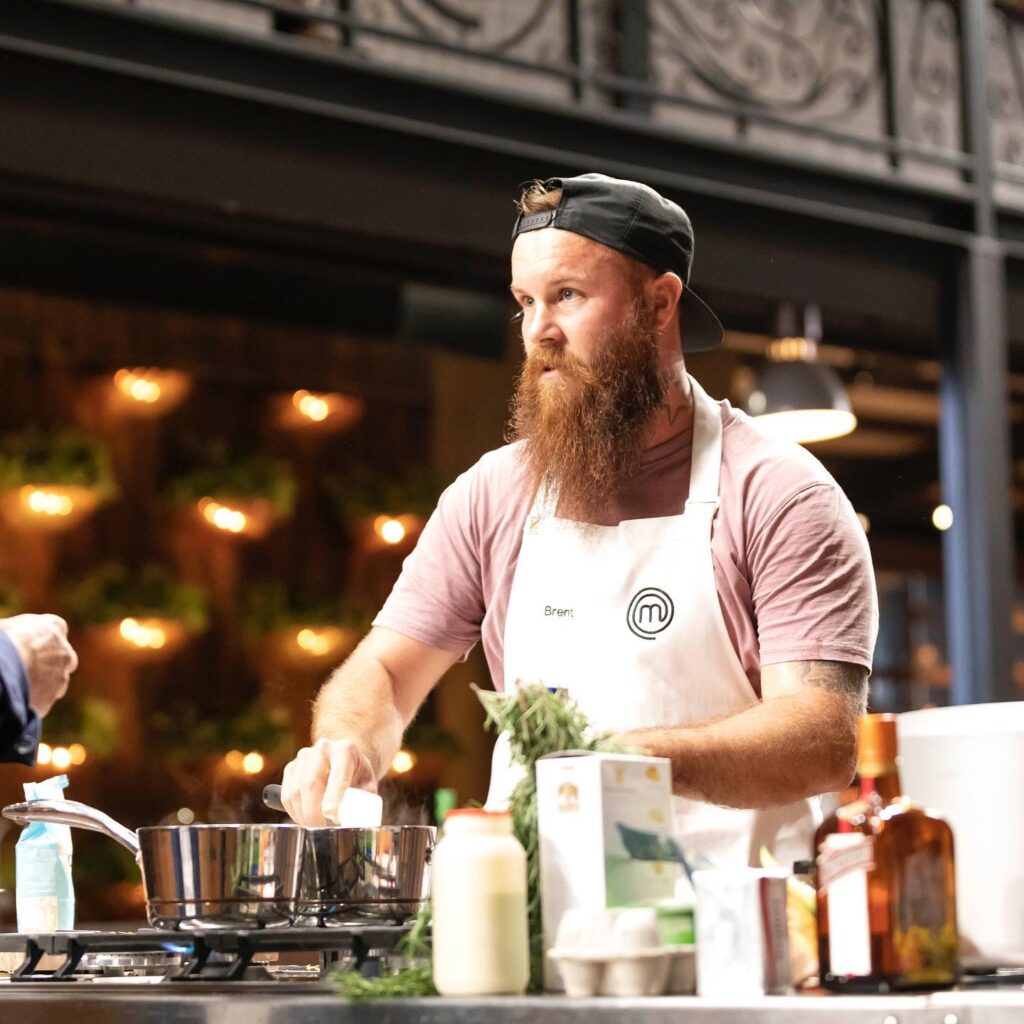 "These photos were taken the same day – one by the MasterChef photographer and the other by my wife. My wife took screen shots all the way through my journey without me knowing, to show me when I got home the good times and the tough times. This is a lesson for every one of us to really check in on our mates because we never know what's going on behind closed doors!"
If you or someone you know is in distress and needs more information, please contact Lifeline on 13 11 14 or the Kids Helpline on 1800 551 800.
MasterChef Australia airs Sunday – Thursday at 7.30pm on 10 and 10Play.
Want to CHATTR with us? Follow us on Instagram and Facebook for more entertainment news.