The Amazing Race Australia host Beau Ryan might have casually just dropped a comment about who will be hosting I'm a Celebrity… Get Me Out Of Here during episode three, and it looked suspiciously like a HUGE easter egg.
When Darren McMullen and his nephew Tristan Dougan approached the Check Point, Ryan made small talk with the person in the traditional Indian Kathakali costume standing beside him at the finish line.
"Who do you think they'll get to host I'm a Celebrity next year? Who do you reckon they'll partner with Julia?" Beau asked his sidekick before the camera panned back to McMullen's arrival.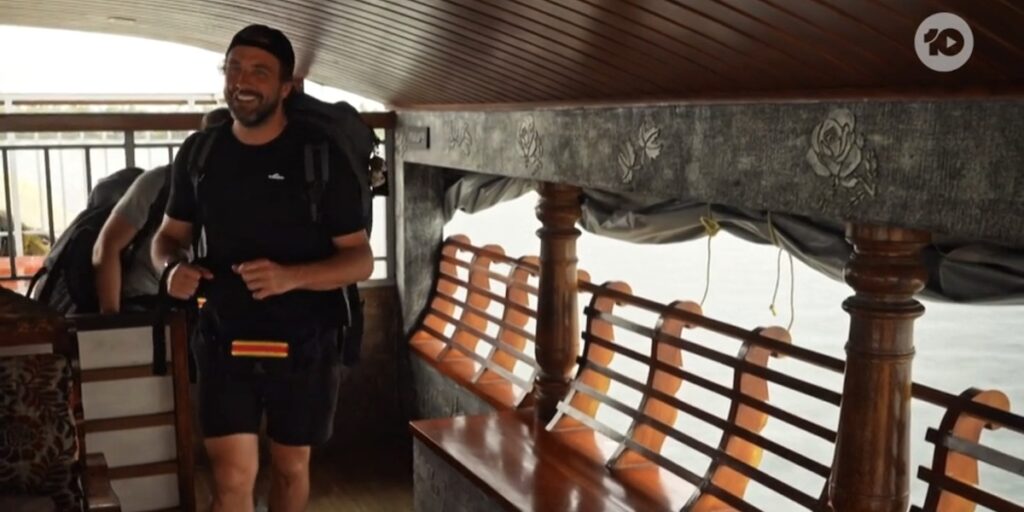 Is that why Darren McMullen was so upset about his nose piercing?
In the episode, McMullen and his nephew were winning the race after the detour and were given the option to do a Fast Forward. (A Fast Forward lets the contestants do a separate challenge from the rest of the group, and if they complete it they can skip both main challenges.)
McMullen and Dougan accepted the Fast Forward and were tasked with getting their nose pierced and wearing traditional jewellery.
While Dougan plonked himself in the chair and got the piercing without a complaint, McMullen very nearly declined.
"That's marking my money maker," he told his nephew.
"This is so dumb," McMullen continued complaining. "That's my career over. That's the sound of me losing multiple jobs because of this stupid idea. What have I done?"
Could McMullen be referring to his hosting job on I'm a Celebrity… Get Me Out Of Here? We certainly think so!
Beau Ryan confirms he's out of the running for the gig
Another contender for the I'm A Celebrity… Get Me Out Of Here hosting job could be Beau Ryan, given that he's presented a lot of Network 10 shows, and is the face of the upcoming Gladiators series.
However, during an interview with Mediaweek and Chattr's The Entertainment Hotline Podcast, he confirmed he wasn't interested.
"I can't be assed. I gotta go home, man. I'm waiting for [a producer] to tell me I'm doing it, so I'm trying not to see her. If they say: "See you in Africa", my life is over!"
"We'll see what happens," he added cryptically.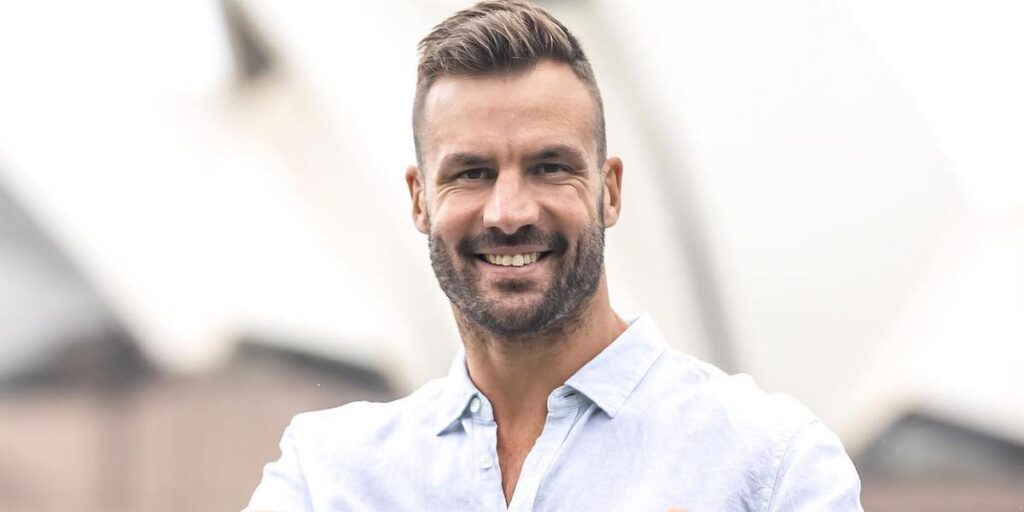 Why are the hosts of I'm A Celebrity… Get Me Out Of Here changing?
After co-hosting I'm A Celebrity… Get Me Out Of Here Australia alongside Julia Morris since its inception in 2015, Dr Chris Brown announced that he was leaving Network 10 in February 2023.
He has signed a two-year deal with Network 7 to work on two different projects.
Soooo, the co-host position with Julia Morris is up for grabs… and it looks as though McMullen might have nabbed it.
Catch the full chat with Beau Ryan with The Entertainment Hotline Podcast below:
The Amazing Race Australia: Celebrity Edition airs on Wednesdays and Thursdays at 7:30 p.m. on 10 and 10Play.
Want to CHATTR with us? Follow us on Instagram and Facebook for more entertainment news.