The brand new trailer for the TV series adaption of the cult PlayStation game Twisted Metal has dropped, and it looks to be the perfect balance of action and light-hearted drama.
For the uninitiated, Twisted Metal is a hugely popular video game that was released way back in 1996 on *shock horror* Windows PC, and advanced to Play Station, as well as having had spin-off games created. It remained popular for over a decade, and the last Twisted Metal game was dropped in 2012.
Now, what feels like light years on from Twisted Metal's height of popularity, a series is being released that follows the vague storyline of the game, and it's created by the dark and wacky minds behind Deadpool and Zombieland.
Who's in it?
Anthony Mackie plays the starring role of John Doe, while Stephanie Beatriz plays co-lead Quiet.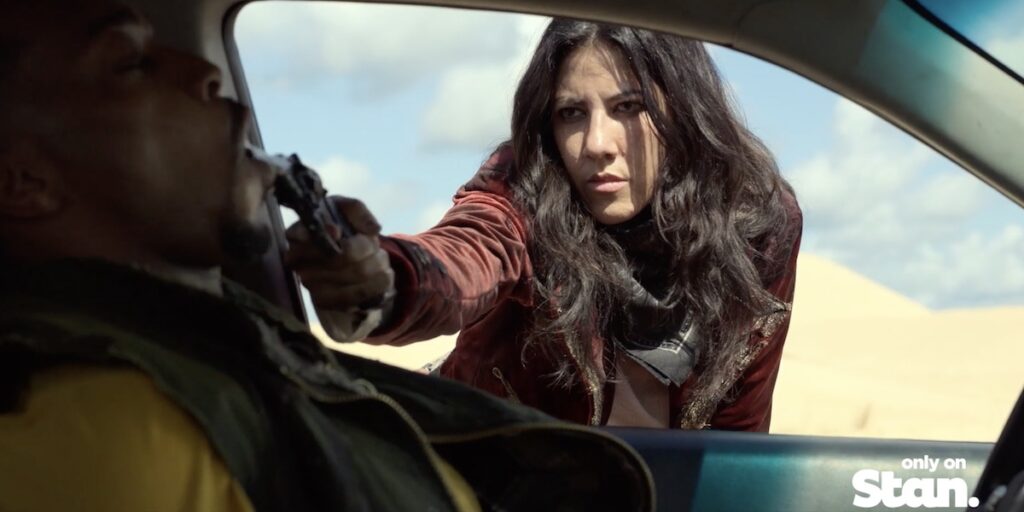 They're joined by Neve Campbell, Thomas Haden Church, Will Arnett, and Joe Seanoa. Tahj Vaughans, Chelle Ramos, Michael Carollo, Jamie Neumann, and Jaren Bankens all have recurring roles in Twisted Metal.
What's the series about?
Twisted Metal is a fast-paced action comedy series that follows a motor-mouthed outsider (Mackie) as he's offered a chance at a better life. However, there's a catch. He's told he'll only get it if he can successfully deliver a mysterious package across a post-apocalyptic wasteland.
So, he enlists the help of a badass axe-wielding car thief (Beatriz). Along the way, they face savage marauders driving vehicles of destruction, as well as a myriad of other dangers on the open road, including a deranged clown who drives an all too familiar ice cream truck.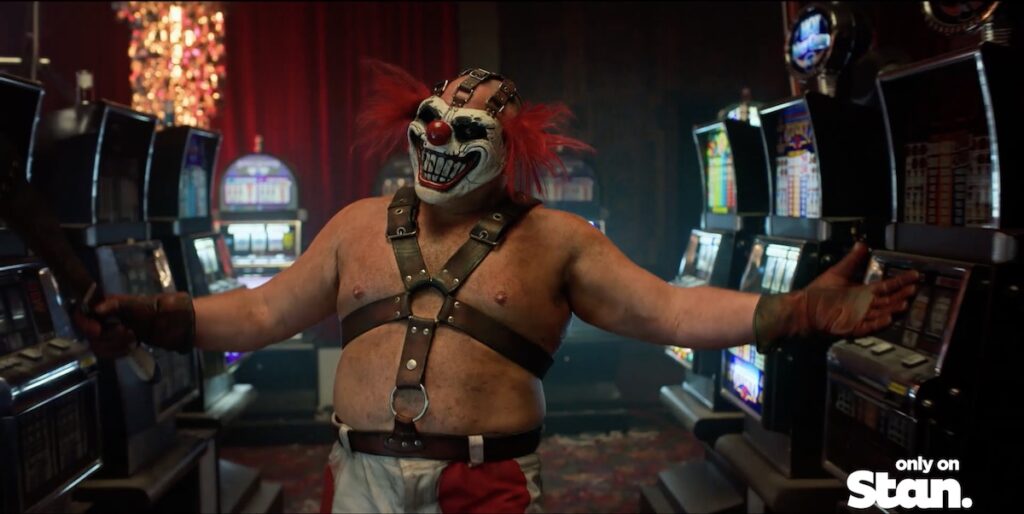 Where can I watch the trailer?
Right here!
You can stream Twisted Metal from July 27 on Stan.
Want to CHATTR with us? Follow us on Instagram and Facebook for more entertainment news.