Is there anything worse than the feeling you get when you finish a game and all you want to do is talk about it but no one else has played it? Apart from maybe getting dumped, the cancellation of your favourite show or a death in your immediate family, there really isn't much that sucks like a game over. Over the course of my life, this is something I have experienced numerous times, so here are my five most critically underrated or grossly underplayed games:
Sunset Overdrive
2014
Insomniac Studios/ Microsoft Studios
Xbox One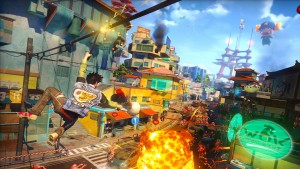 Sunset Overdrive is one of those games that is released to coincide with a console launch and quickly becomes buried under an avalanche of bigger titles. When I first played it, I didn't really think much of it. Recently I gave it another shot and I soon realised how awesome it was. This game is the perfect combination of old school Tony Hawke and Dead Rising but with a lot more parkour. It has everything you could want: over the top carnage, insane makeshift weaponry, a bad ass punk soundtrack and some of the best character customisation I have ever seen. Sunset Overdrive uses crisp, bright, cartoon visuals which makes the violence and horror setting very amusing. The voice acting is on point and the script is witty and impeccably sarcastic. This is an enjoyable game to play when you feel like wasting some time and literally rolling on the floor laughing.
Alan Wake
2010
Remedy Entertainment/ Microsoft Studios
Xbox 360, Microsoft Windows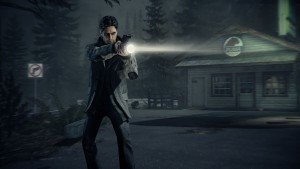 If I could take the storyline of a game and turn it into a movie, this would be my choice (well this and Mass Effect). Alan Wake is like a Stephen King novel, Twin Peaks and the Twilight Zone all merged together to create the ultimate suspense thriller masquerading as a survival horror game. In terms of scariness, this game is no Silent Hill but it does have enough horror elements to give it a dark overall feel. This game's strengths lie not in its ability to terrify you, but to engross you in a narrative filled with chills and mystery. Playing as Alan, a thriller novelist who visits the isolated town of Bright Falls, you soon find this town is not as it seems.  Your wife goes missing and you are forced to enter a hellish nightmare to find the truth. The whole vibe of this game is great, with its noir atmosphere, quirky characters and evoking soundtrack – as far as games go, this one is a must play.
Watch Bright Falls, the prequel film to Alan Wake here.
Lost Odyssey
2007
Mistwalker, Feelplus/ Microsoft studios
Xbox 360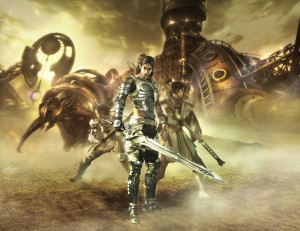 Lost Odyssey is often described as the Final Fantasy you wanted but never played. Developed by Final Fantasy's creator Hironobu Sakaguchi, this game has all the elements that make for a good JPRG, except no one ever played it. Lost Odyssey follows the story of Kaim, an immortal who has lived for 1000 years and has lost his memories. Like most JPRG's you can expect an expansive story filled with epic battles and emotional turmoil. The real highlight though, is its setting. Taking place in a time of a magic-industrial revolution, it has these amazing steampunk environments that create a spectacular open world to explore. Unfortunately, the game failed to break the one million sales mark, mostly due to the fact it was released on the 360 when the PS3 had a much wider audience for JRPGs. Also, it was slandered by critics for having outdated game mechanics, which is funny because those same critics now complain that the mechanics in new JRPG's aren't enjoyable… What do you want? Over all, this is a decent game that deserves more credit and its title is ironic considering it's a lost odyssey itself.
Alpha Protocol
2010
Obsidian Entertainment/ Sega
PlayStation 3, Xbox 360, Microsoft Windows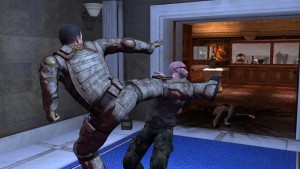 Alpha Protocol is an action-RPG with a story based on espionage. You play a superspy named Michael Thorton who must go rouge to unravel a sinister plot filled with crime bosses, global conspiracy and corporate greed.  The thing I loved most about this game was the freedom it gave you to play how you wanted to play. The RPG elements were done exceptionally well with dialogue options that allow you to kill who you want, romance who want and be a total dick whenever you want. The skill upgrading system lets you choose if you want to play as a gun toting mad man or a stealth driven professional, and almost every decision in this game is life or death. The collapse of Alpha Protocols' success can be accredited to bad marketing and sloppy mechanics. The AI's can get pretty freaking stupid and the choppiness can be trying at times, but if you able to move past this it's not so bad and is definitely worth playing.
Life is strange
2015
Dontnod Entertainment/ Square Enix
PlayStation 4, Xbox One, PlayStation 3, Xbox 360, Microsoft Windows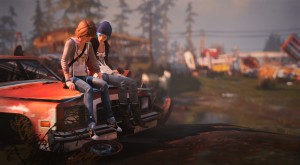 Let me start of by saying this Life is Strange is actually not underrated. In fact, it has reached critical acclaim, winning several awards including the Global Game award for Best Original Game 2015 and the Golden Joystick award for Performance of the Year 2015. But despite its success, I still feel it is underplayed considering it only has an underground following.  In Life is Strange you play as Max Caulfield, a shy, awkward photography student who discovers she has the ability to rewind time after saving her best friend's life. It's a decision based RPG that will have you making difficult choices as you navigate through the school year, trying to find a missing girl and generally managing adolescent life (think Juno meets Veronica Mars).
There are several things this game has done particularly well: its visuals and soundtrack construct a magnificent indie ambiance, it masterfully captures the essence of teenage angst and it's so full of twists and overarching plot points, it will have you saying OMFG at the end of every episode. But the best part of all is the feels. The characters in this game seem so real and before you know it, you are emotionally invested. When I finished the game I honestly did not know how to deal. I just sat there in the foetal position pondering the gravity of the decisions I had made. It's not often a game affects your emotional psyche so deeply, for this reason I feel it deserves to be played more.
Check out all the hype and watch the trailer here.
By no means is this list of games all encompassing! If there are more games you feel deserve to be on here, let us know in the comments below.