Buckle up, b**ches! It's time to head back to Orange County with the season two cast of Netflix's hit reality series, Selling the OC.
To recap, season one ended with Alexandra Jarvis and Alexandra Rose having a major fight with Kayla Cardona, Polly Brindle and Alexandra Hall after they claimed Cardona and Hall had been inappropriate with Tyler Stanaland while he was still married to Pitch Perfect's Brittany Snow.
As we all know, Snow and Stanaland parted ways in 2022, just months after the show aired, no doubt the events that played out on screen had a major effect on their relationship.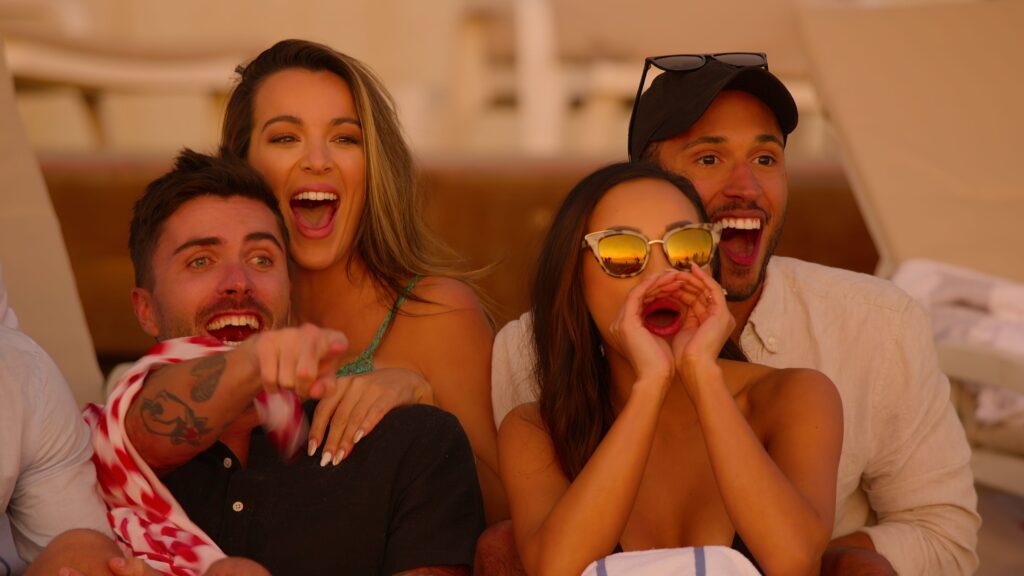 Now, in the second instalment, once again, reputations, romances and relationships are on the line at The Oppenheim Group.
Stanaland is single, the Alexandras still hate each other, Cardona has adopted some serious balls of steel plus a whole other Alexandra has joined the fold! These young and hungry agents will risk everything while navigating a hot real estate market and even hotter rumours.
If you're frothing on the drama (and believe us, you'll be screaming 'hook it to our veins' after bingeing all eight eps), you're going to want to follow it in real-time.
Here's where to follow the cast of Selling the OC on Instagram.
Alexandra (Alex) Hall
Brandi Marshall
Kayla Cardona
Polly Brindle
Sean Palmieri
Tyler Stanaland
Alexandra Jarvis
Alexandra "Ali" Harper (newbie this season)
Austin Victoria
Alexandra Rose
Gio Helou
Lauren Shortt
Stream Selling the OC on Netflix now.
Want to CHATTR with us? Follow us on Instagram and Facebook for more entertainment news.