New seasons of Below Deck can be scary; are we going to be stuck with a dud crew for the entire season or can we expect spicy scandals galore?
Well, going by the brand-new trailer for season two of Below Deck Down Under, the new drop looks like it could be one of the wildest of the entire franchise.
Over three minutes of (almost) R-rated antics from the new crew, we see Captain Jason Chambers serve charter guests in a pair of budgie smugglers, and Chief Stew Aesha Scott pretend to give a blow job to a cocktail shaker.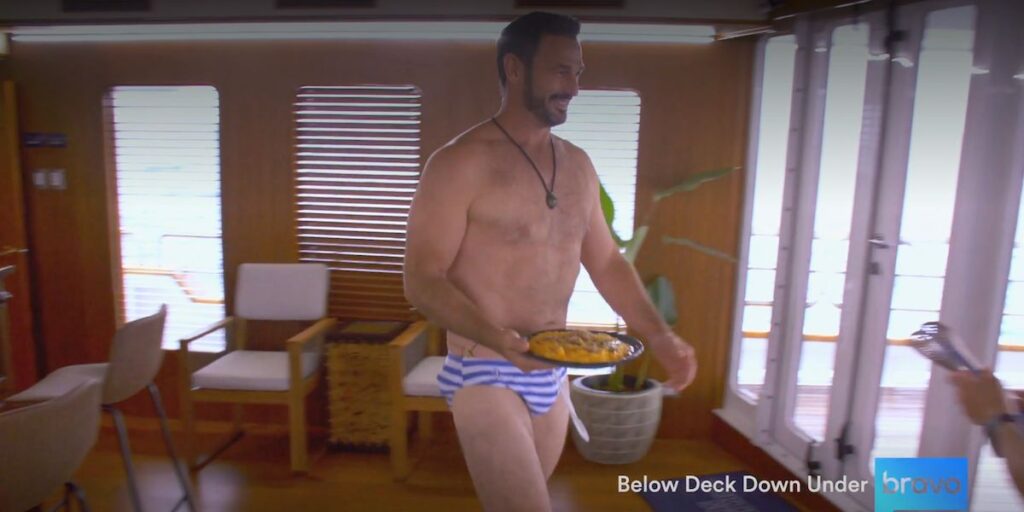 We also watch a late-night firing go down and are informed about a romantic entanglement between five of the crew members.
"So Harry [Van Vliet] likes Margot [Sisson], who likes Luke [Jones], and Laura [Bileskaine] likes Adam [Lukasiewicz] but also wants Luke, it's a love pentagon," Aesha explains.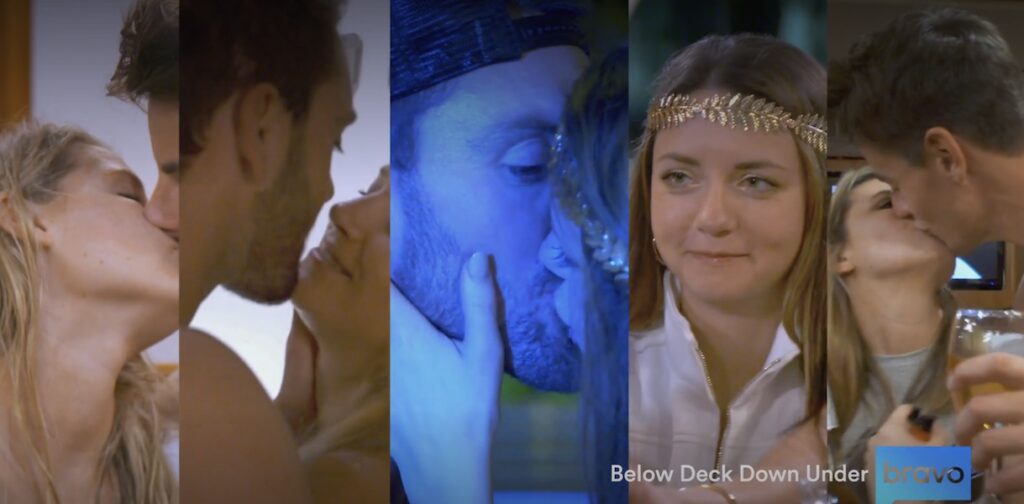 Elsewhere in the trailer, Aesha makes it pretty damn clear that this season will centre around booze and partying.
"We get to drink tomorrow!" she excitedly exclaims before the camera cuts to Bosun Luke.
"The first thing I thought of when I got out of bed was money and alcohol," he tells Aesha.
So, when can we tune in to watch all the shenanigans unfold?
When does Below Deck season two air?
The new season will air on July 17 in the US, with an expected drop for us on the same day, which makes it July 18, on HayU.
Who's in the crew?
The cast of Below Deck season two is mostly made up of newcomers, with the exception of Chief Stew Aesha and Captain Jason. Aesha actually zipped off to the superyacht to film the season straight after she was evicted on I'm A Celebrity… Get Me Out Of Here Australia.
The two BD veterans will be joined by Bileskaine and Sisson in the interior and Lukasiewicz and Van Vliet on deck.
Jones will take the helm as Bosun and Tzarina Mace-Ralph will be cooking up a storm as the chef.
Where can I watch the trailer?
Right here!
Below Deck Down Under season two airs on Hayu on July 18.
Want to CHATTR with us? Follow us on Instagram and Facebook for more entertainment news.