Married at First Sight's Jesse Burford and Claire Nomarhas stans were left feeling revived after the couple revealed that Claire was going to visit her former bae in Perth.
During the final Reunion episode, the Bride said that the "end of the experiment was the beginning of a new leaf and I want to be able to continue that."
After admitting she "loves who Jesse is as a person", she told the Experts that she was going to visit Jesse in his hometown, leaving viewers thinking that they were giving their relationship another go.
But new conflicting evidence proves otherwise, leaving us with the question… Where do Jesse and Claire stand now?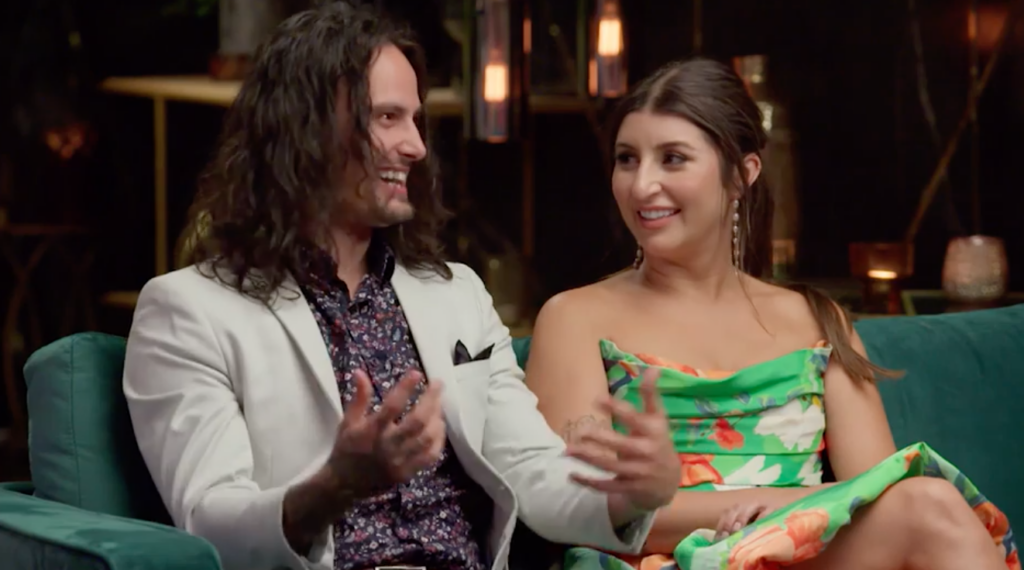 Jesse revealed if Claire really went to Perth
After the Reunion episode, Jesse shared a post, which really explains…well everything.
Shared in the MAFS Gossip Uncut – Australia group, one user posted a screenshot from his page.
"Ok so it was no where near as bad as I was expecting," Jesse wrote. "Only one thing to clarify: The whole 'she's coming to Perth' thing: Claire said she's coming to Perth for the UFC and for Lyndall's birthday party — not because she wanted to continue romantically exploring with me hahaha [sic].
"Unsurprisingly, she didn't end up coming to the above anyway!" Ooft.
He then said that he was "very pleased" with the finale, apart from the "Perth implications", calling it "very accurate".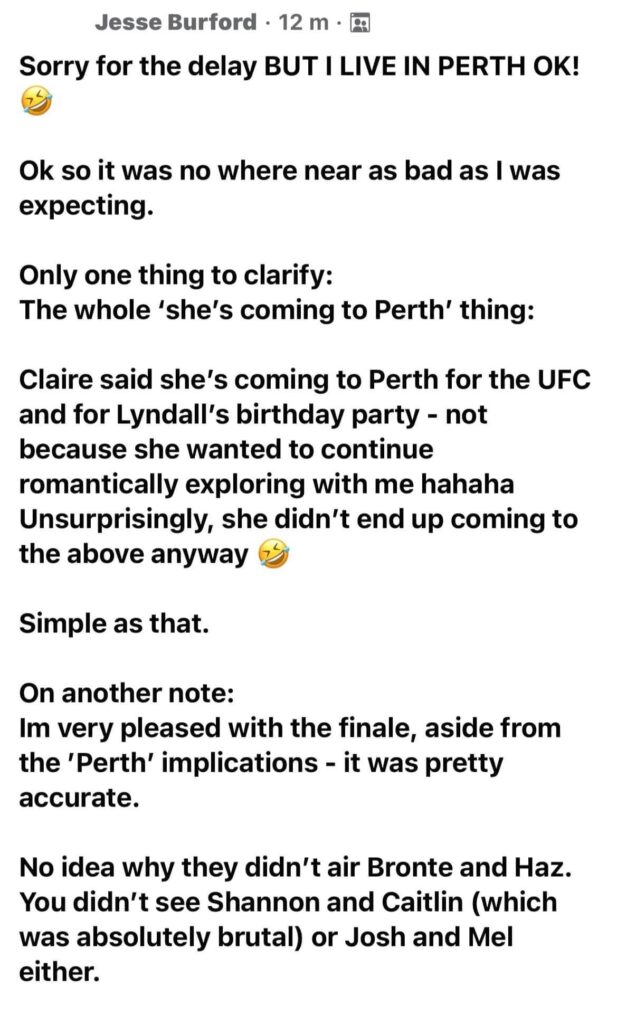 He also shed light on why we didn't see Bronte and Harrison's final vows, nor Shannon and Caitlin (because it was "pretty brutal") or Josh and Mel either.
Apparently, Janelle and Adam, Rupert and Evelyn and Taylah and Hugo didn't even get a final sit-down!
Jesse's very telling Facebook comments
On Sunday, in a r/MAFS_AU subreddit, a Redditor shared a comment Jesse had made on Facebook after the final Dinner Party.
"Almost everything I say about Claire that night has been craftily edited to appear that there's still a chance for us," he began.
"Many of my sentences were stitched together — you can literally hear my tone of voice change throughout full sentences.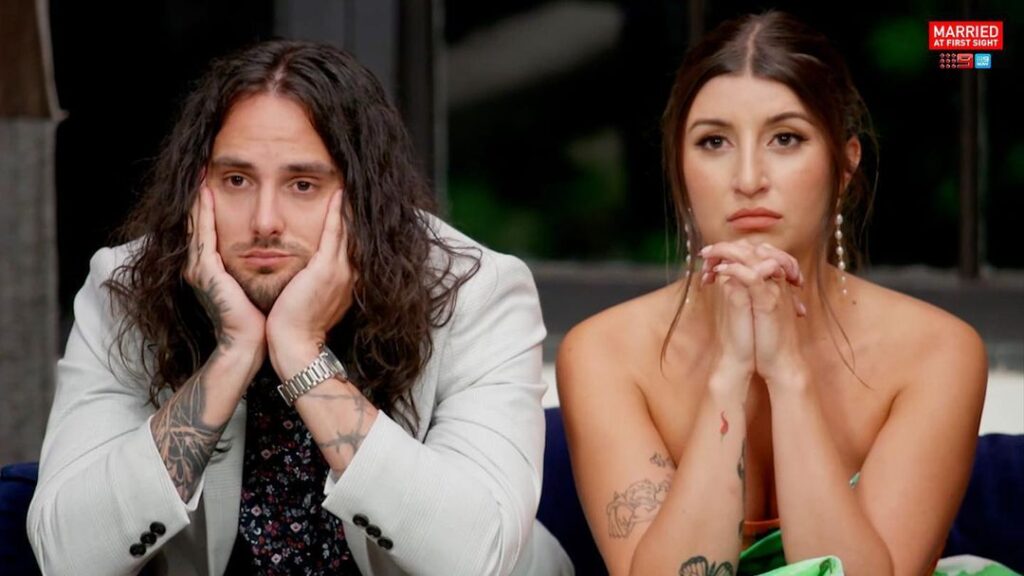 "Claire and I absolutely DID NOT talk every day. I actually spent the entire drive to the reunion talking about how I wasn't too keen on seeing Claire or Adam [Seed] and how I wanted to mostly be by myself that night.
"What you saw was Claire and I simply being polite; friendly and kind to each other. No need for a fight. We shared a hello hug. We spoke once more that entire night. Nothing more to it."
Ooft!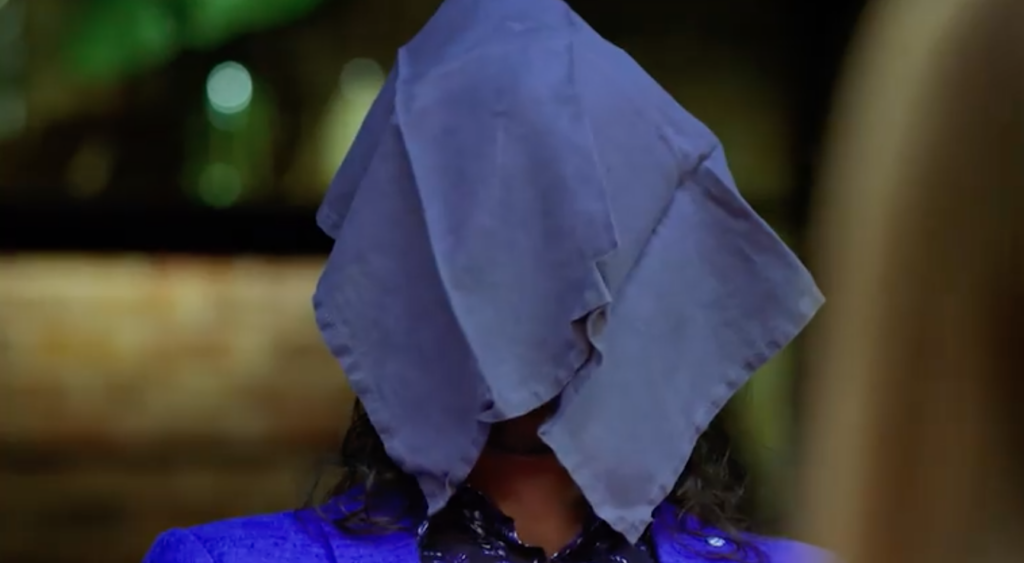 Jesse revealed where the couple now stand in a recent interview
Speaking to the Daily Mail in a recent interview, Jesse said that Claire was a "super villain on a silver platter"; but insisted he was given the "villain edit" edit instead, while portraying her as an "angel".
"I was shocked watching our relationship play out on screen. I remember thinking to myself, 'I don't have to worry one bit about if I'm going to be a villain, because [Claire] just said some crazy stuff," he said.
After the cheating scandal was revealed, Claire wrote "stay", even though Jesse was adamant he wanted to get the f**k out of there.
"'Why couldn't you honour me like that? Why did you make me stay and I just can't shake that she was doing it to look after herself and it's not just this random thought that's in my head – there's other things that happened that back that thought up," he said.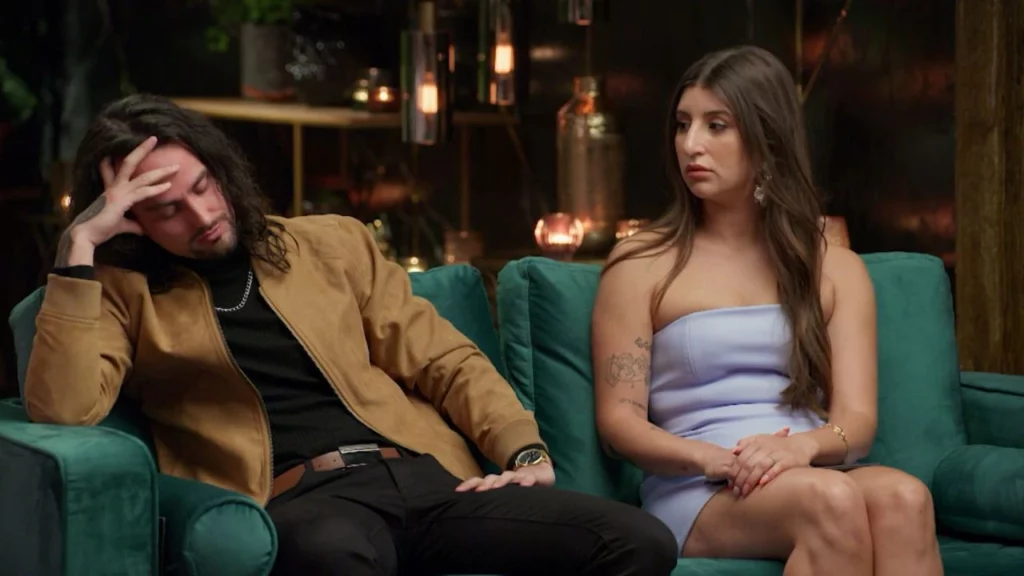 Apparently, Jesse also wanted to walk into the Reunion Dinner Party with Janelle Han; however, producers said no.
"Janelle and I were going to walk in together as a prank and get everyone," he told the Daily Mail.
Claire's post-show Insta post showed something completely different
Look, we're a little confused here. Claire's Insta post, post-show is misleading to say the least.
"It was hard looking back at some of my behaviour," she wrote. "Sometimes people make mistakes and we don't always act with integrity but I am so damn proud of myself for being honest.
"I am so proud that I took more accountability than any man I've ever seen on any reality tv show… I'm proud of the strong, empathetic, compassionate and kind woman I am and I wouldn't change a single thing that I went through during this experiment.
"Tonight I'm walking away with my head held high and looking forward to what comes next! ✨🥰 #MAFS"
But what comes next, is the real question here?!
It's clear by Jesse's posts and rogue interviews that he is feeling pretty sh**ted off, so we're gonna take one for the team and "hand-on-heart" say, they're absolutely donezo!
Stream the entire season of Married at First Sight Australia on 9Now.
Want to CHATTR with us? Follow us on Instagram and Facebook for more entertainment news.