It's episode three of Love Island Australia 2023 and we've already had our first conscious uncoupling.
In case you missed last night's episode, basically, Tia and Trent were a solid couple for just over 24 hours, even sharing the season's first kiss. But then came Bomb Reid, who set his sights on Tia, choosing to couple with her and sending Trent to no man's land a.k.a the Waiting Room with Nakia, who was also sent there when Bombshell Lucinda chose Nate. Caught up?! GOOD.
Spin the Bottle
After taking a moment to mourn the loss of their fellow Islanders, the other sexy singles decide it's high time to play a spot of Spin the Bottle. And just like any time anyone plays said game, chaos ensues.
While Trent is still in Limbo (not Limbro, you guys. Wrong show…), a bottle spin causes Tia and Ben to mack on. Given it's early days and we're still trying to figure out who is who, here's a pic of Ben about to mack on with Tia for easy reference.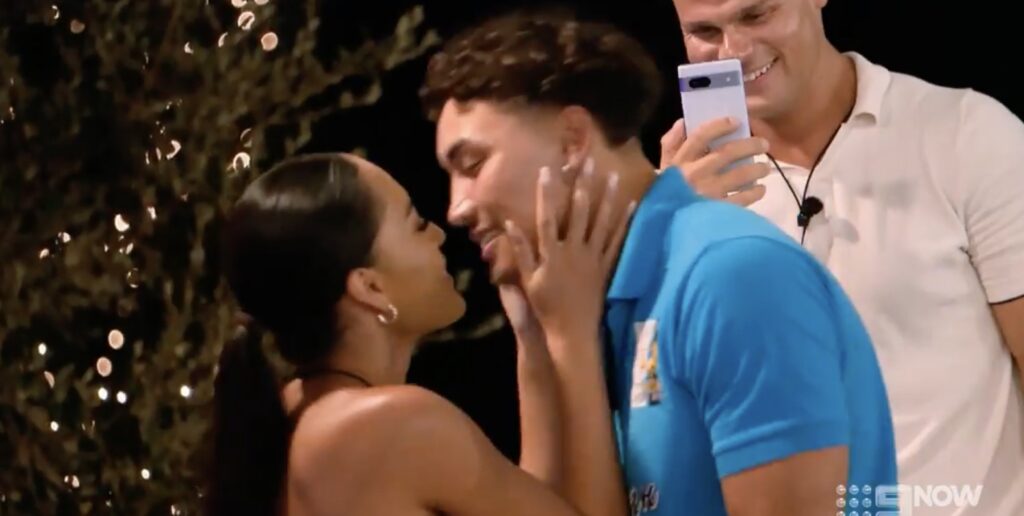 "I didn't love watching Ben kiss Tia," Tyra (Ben's partner/bae/person), says: "I'm definitely a jealous person."
Next, Ollie and Kirra have their first kiss (aww), before ol' jealous eyes Tyra thanks "the bottle Gods for shining down" on her for allowing her to kiss Nate.
Tia and Reid then share a kiss as do Lucinda and Zac (now not "playing hard to get") and while he is LIVIN', Lucinda, surprisingly, can't help but also feel "a tiny spark".
"It started with a young handsome man gazing at his TV screen and seeing this hot chick… and now he's the guy on the TV screen kissing her," Zac says.
Trent and Tia are donezo…already
Much to Zac's delight, his LI BFF Trent — and Nakia — are released back into the villa and Zac, who lovvvves to stir up s–t, decides to give his mate the low-down on Trent's former/current?! bae, Tia…
Trent is PISSED and decides to get a better understanding of WTAF is going on…even though he literally has known Tia for two seconds.
"I'm angry at you," he tells her, also adding she's a terrible communicator. "Like, s–t," he says.
She then tells him he's her numero uno in the villa but then backtracks…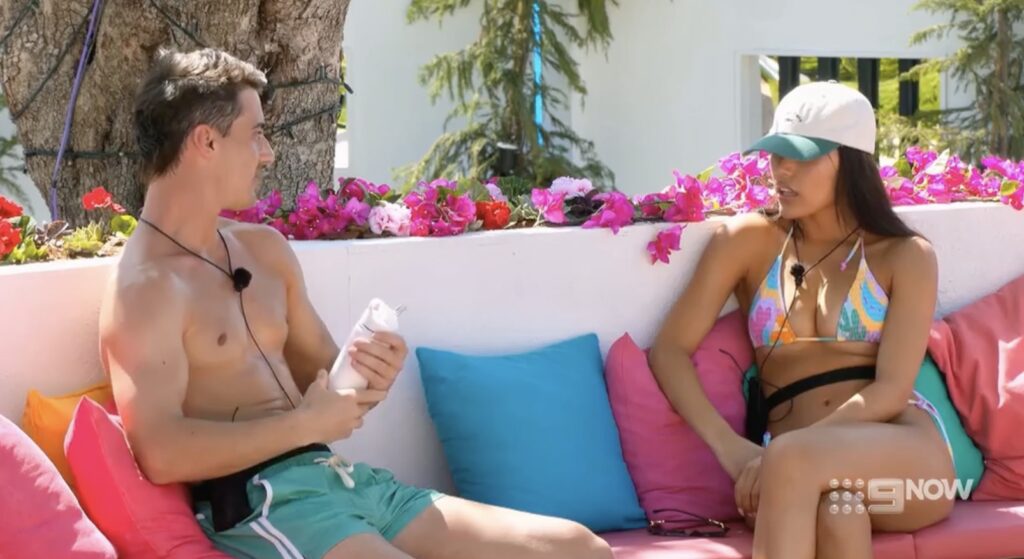 "She has no idea what she wants, who she wants and I just feel upset and disrespected," he says in a confessional. "I feel like I've been done dirty."
Meanwhile, Tia is confused AF and says: "I haven't done anything wrong."
Given that this relo has not lasted longer than an entire episode of this show, they decide to call their… whatever it was, off.
"Work on your communication," he tells her as a final blow.
Later, Tia breaks down.
"I've always struggled in relationships, any time I get a hint of feelings I just walk away so I don't get hurt," she says. "It's better that way."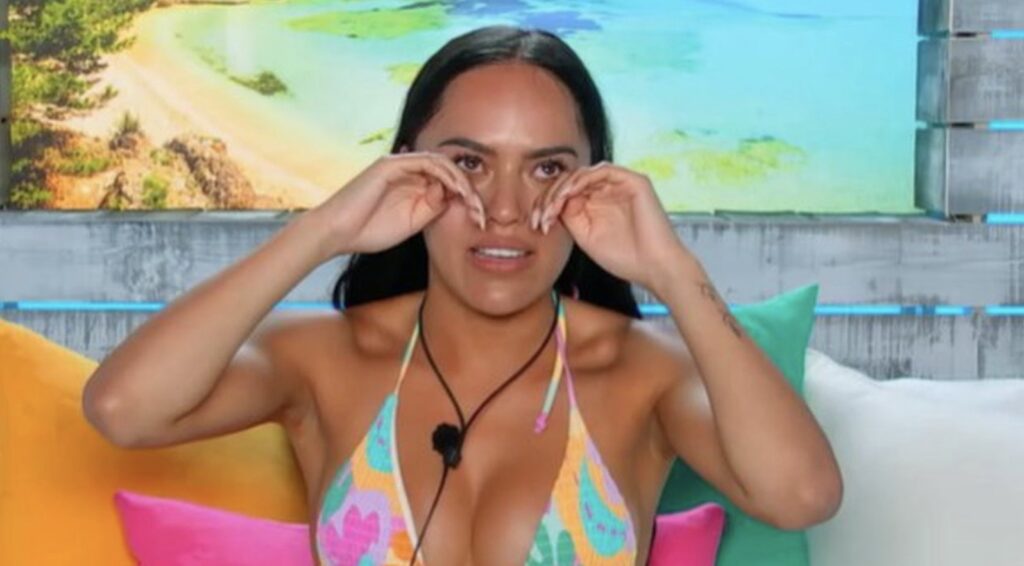 Hit it Off Challenge
The next day, the Islanders head off for their very first challenge. This one is titled "Hit it Off".
Saucy secrets are revealed including Trent paying $1800 for a pair of shoes for a girl he had been dating for a month ("Yes, Daddy! I like you a lot! Savanah says. LOL) and Ollie CLAIMS he has sex nine to 15 times a week. Sure, Jan.
"Each night is three, four times a night, ya know what I mean?" he says. Babes, seems like we should get you on Too Hot to Handle…
Meanwhile, he also likes to chase girls in existing relationships. Christ.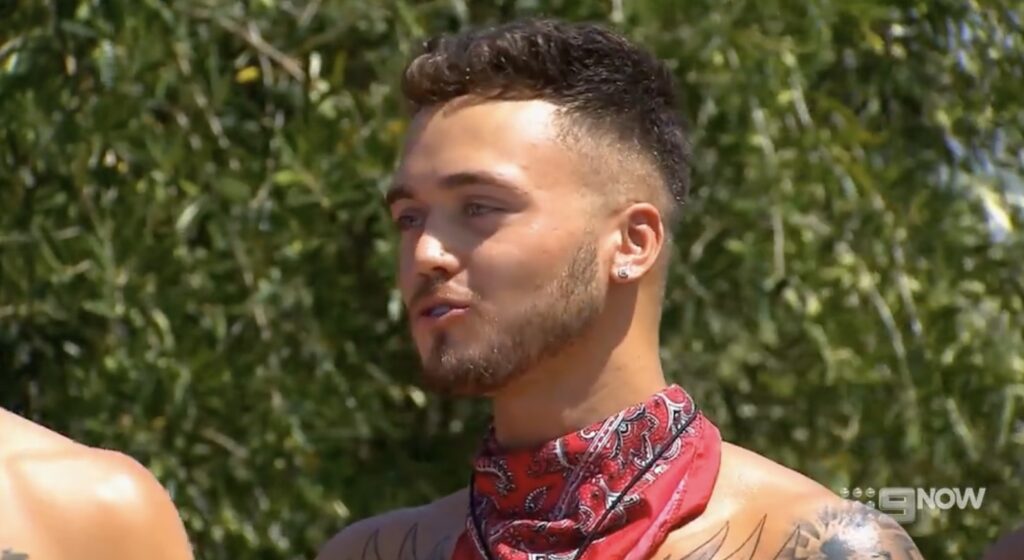 Ben, on the other hand, has a d**k/dildo?! shaped like the… *check's notes*… Eiffel Tower (?!) and Zac fell asleep while having sex with someone. Cool.
Over in the Girls' corner, Savanah has slept with a 45-year-old man and Lucinda has never used, nor owned a dildo (Looks like she needs to couple up with Ben…).
It is then revealed that the Queen of Petty Nakia stole her best friend's dog during a fight and wouldn't give it back until they apologised. Meanwhile, Tia was caught by cops in the back of a car having sex with her gym instructor. Get it GF!
During Trent's turn, he read out a secret: "This girl owns her own Mercedes" and he decides to make a beeline for Tia. They make out. QUE?!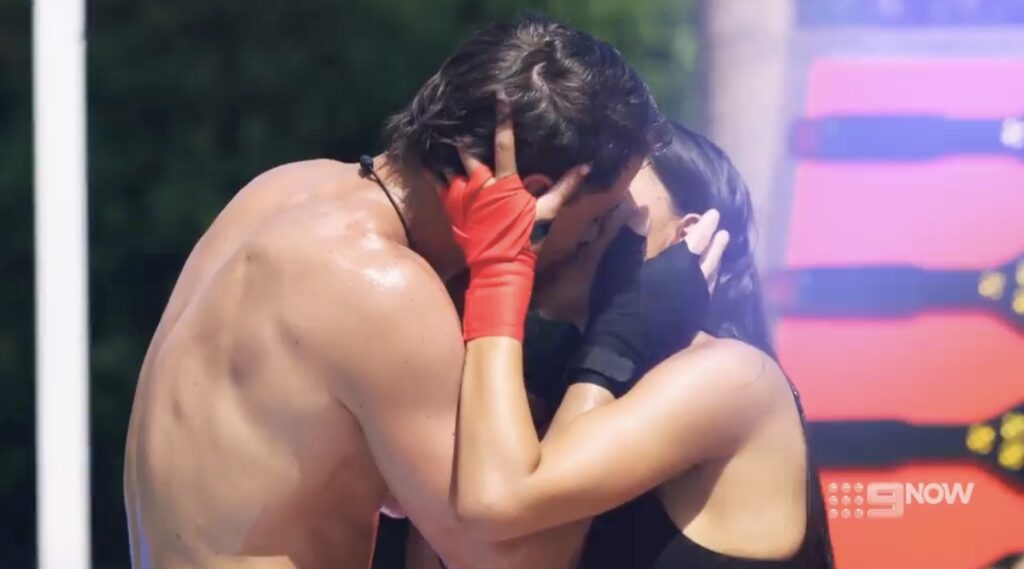 Fangirl Zac moves in on Lucinda and forgets about the Bro Code
Zac decides that after their smooch, he wants to zero in on Lucinda, even though his buddy Nate told him that Lucinda was his MVP.
After taking a leaf out of every male Islander who has ever been in this show's book, Zac makes her morning coffee and decides to make a move. Big. HUGE.
Nate whisks Lucinda away to the very balcony Mitch from 2022 was caught with his literal pants down and straight-up lies to her, saying that Nate is "playing the game".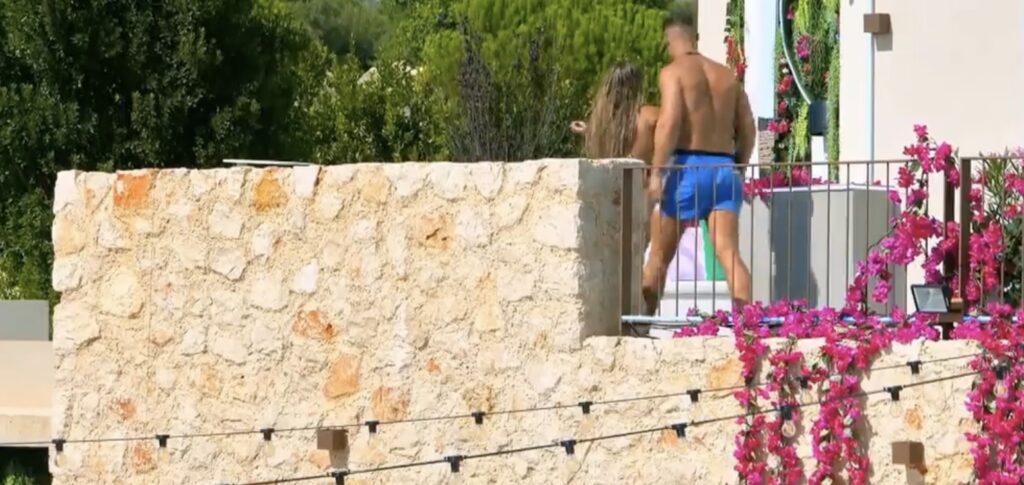 "There's something iffy about Nate, I don't even think he likes me," Lucinda tells him, taking the bait. Oh lordy.
"I don't trust Nate with you, because I only trust myself with you," Zac tells her.
He then kisses her…the little rat!
"I don't think things could've worked out more perfectly. You've got to strike while the iron is hot," he says in a confessional.
Well, s–t. This ain't called Villain Era for nothing!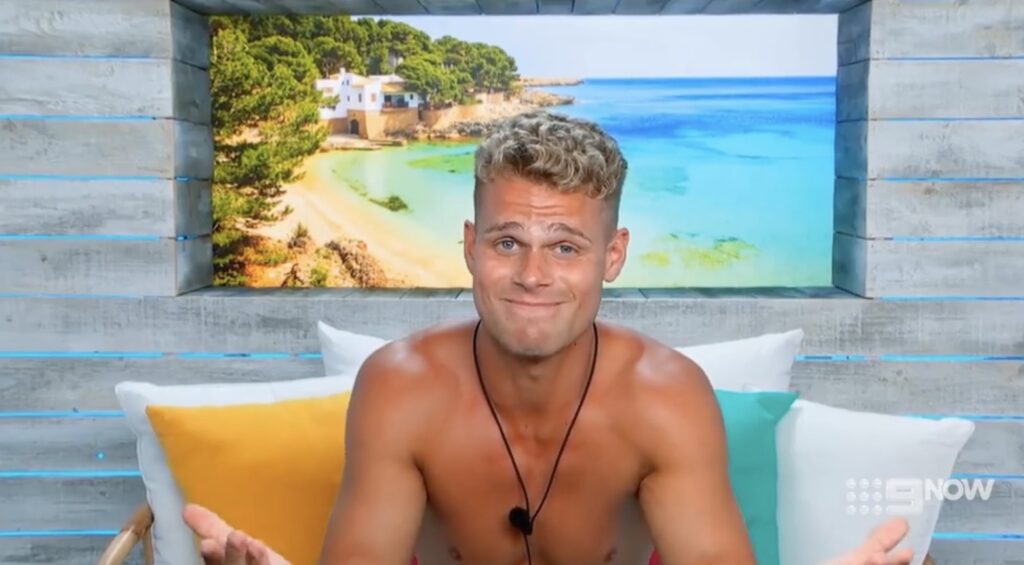 Love Island Australia Season 5 episodes drop daily from Monday to Thursday at 6pm AEDT, exclusively on 9Now and airs at 8.30 pm on Nine.
Want more Love Island Australia 2023 recaps? See below!
Love Island Australia Season 5 episodes drop daily from Monday to Thursday at 6pm AEDT on 9Now.
Want to CHATTR with us? Follow us on Instagram and Facebook for more entertainment news.