Viewers saw Tom Sandoval finally speak the truth when he called the Vanderpump Rules season 10 part two reunion "f**king madness".
As expected, part two of the reunion, which streamed on Hayu, focused almost solely on the Sandoval and Racquel Leviss affair otherwise known as #Scandoval.
If you haven't been following, you can catch up here but, quite basically, Sandoval cheated on his girlfriend of nine years, Ariana Maddix, and had a six-month-long affair with one of her close friends, Leviss.
There were tears — admittedly not from one of the guilty parties (we're looking at you, Leviss), a restraining order, and a bottle of Xanax in the second instalment of the third-part finale. And, that wasn't even half of the drama.
Join us as we dive head-first into examining seven of the wildest moments at the VPR Reunion.
Lala Kent addresses why her daughter wasn't on the show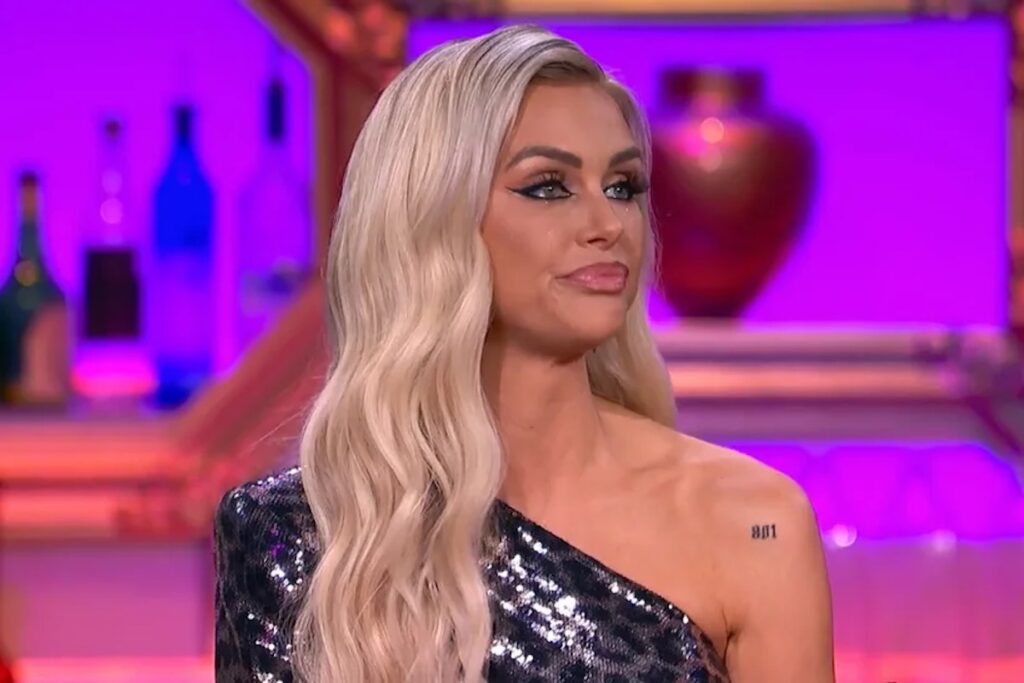 In one of the few scenes that weren't centred around #Scandoval, Lala Kent opened up about her rocky relationship with her ex Randall Emmett and the implications it has on their daughter Ocean.
She explained that she and Randall haven't been on speaking terms since splitting in October 2021, and said that he drew up a contract that said Ocean wasn't allowed to be filmed.
"He sent a legal letter saying that she was not allowed on camera," Kent explained. "You can't use pictures, no video, no nothing".
Tom Sandoval had a car park tantrum at a producer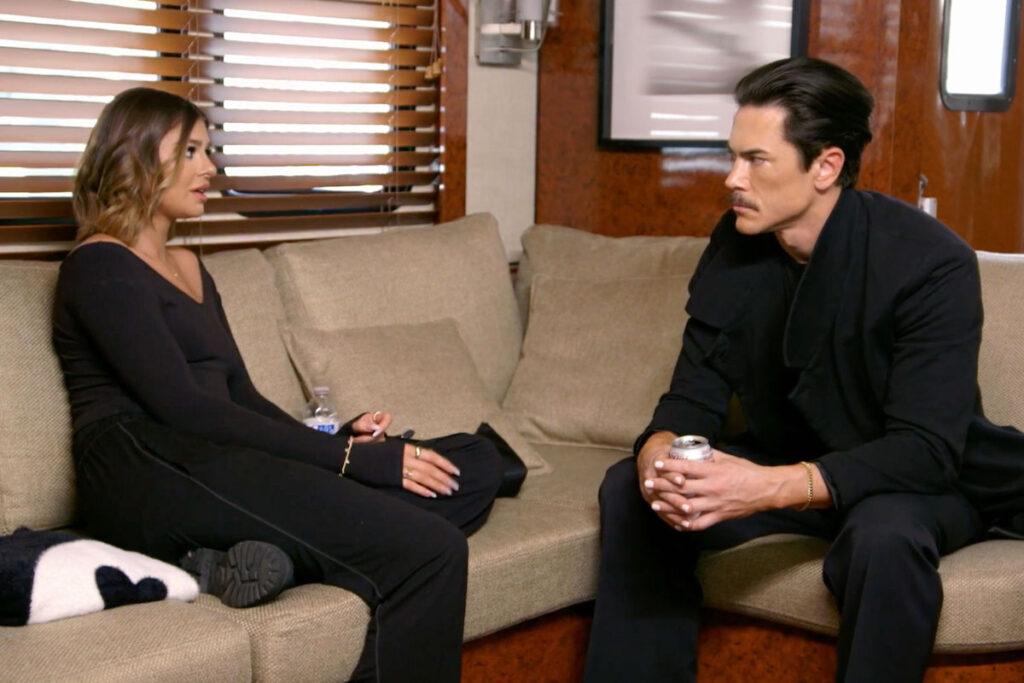 Like last week, Leviss couldn't be in the same room as castmate Scheana Shay because of the restraining order she'd obtained, so she was shunned to her own trailer in the car park to watch the reunion.
During a break, Sandavol went to see his partner-in-crime and warned that Maddix was "going to unleash" on her. After a short scene filming together, the bar owner demanded that he and Leviss be allowed to have an off-camera conversation.
"I am in a very delicate situation right now," he yelled at the producer.
Fortunately for us viewers, the MVP producer wouldn't allow for any private time between the two without a camera.
Scheana Shay claimed Tom Sandoval said his relationship with Ariana Maddix was 'open'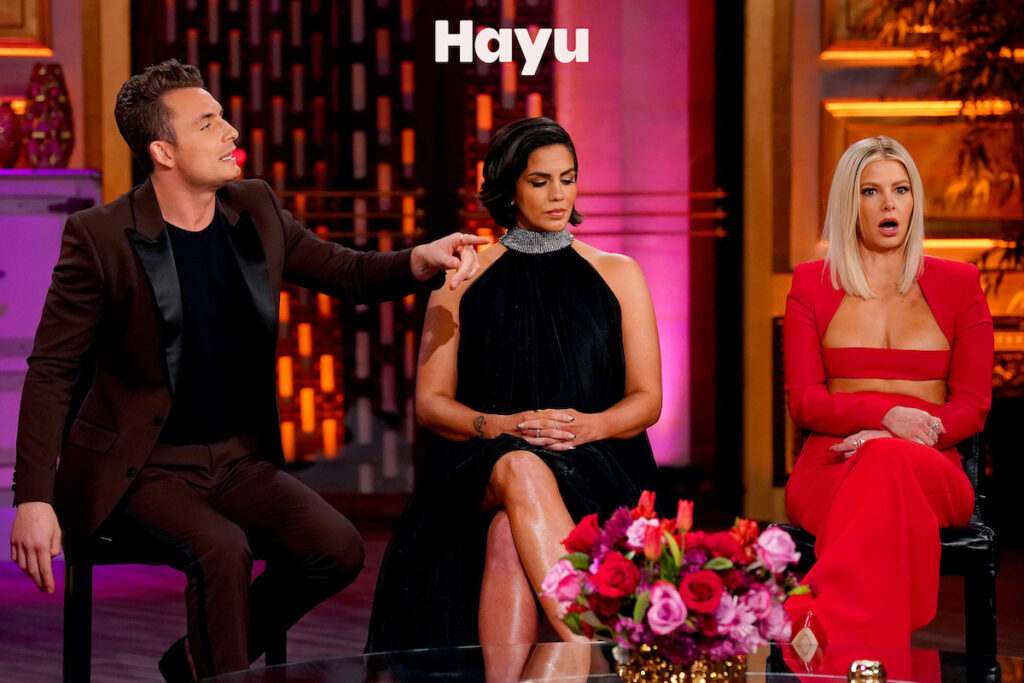 Shay told VPR reunion host Andy Cohen that Leviss — who she was formerly close friends with — said Sandoval came onto her at Coachella last year and claimed that he and Maddix were in an 'open' relationship.
For context, Sandoval and Leviss' affair allegedly started in August 2022, and Coachella was held in April of the same year.
Sandoval denied the claims and Maddix clarified that she and her ex were in an exclusive and committed relationship at the time.
"That has NEVER happened," she said in regard to the open relationship claim.
Racquel Leviss filed papers to reverse her restraining order against Scheana Shay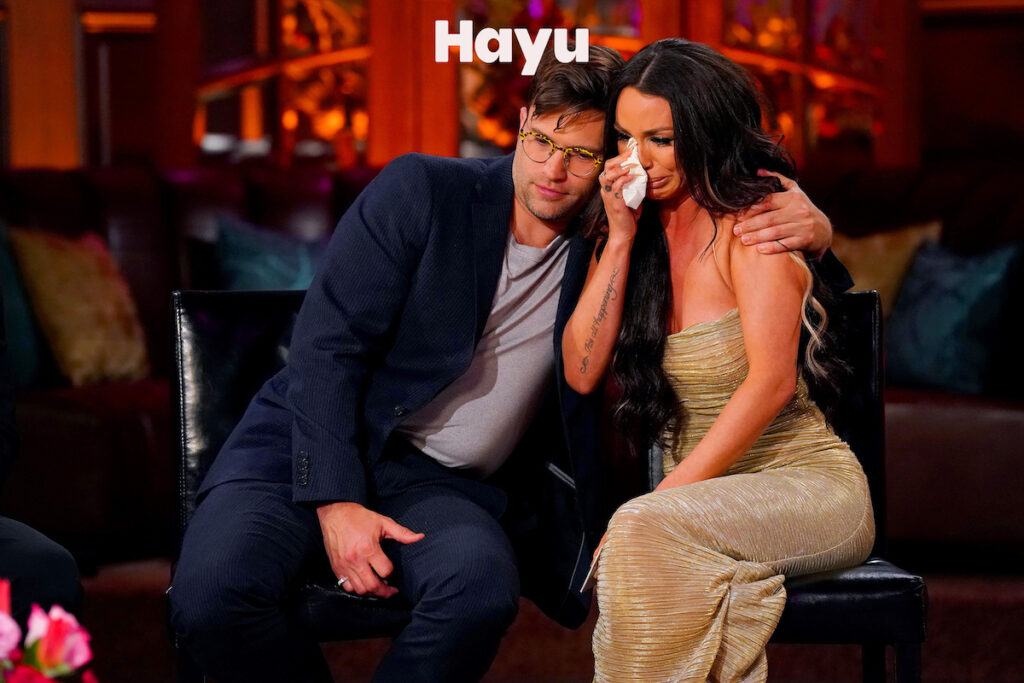 As we've already touched on, Leviss had a restraining order against her former friend Shay. She claimed that Shay punched her upon learning about her affair with Sandoval.
At the reunion, the reality stars danced around whether or not Shay did, in fact, punch Leviss (assumably for legal reasons). Then, Cohen presented Shay with paperwork from Leviss's request to dismiss the restraining order.
Racquel Leviss blamed Ariana Maddix for turning a "blind eye" to her and Tom Sandoval's affair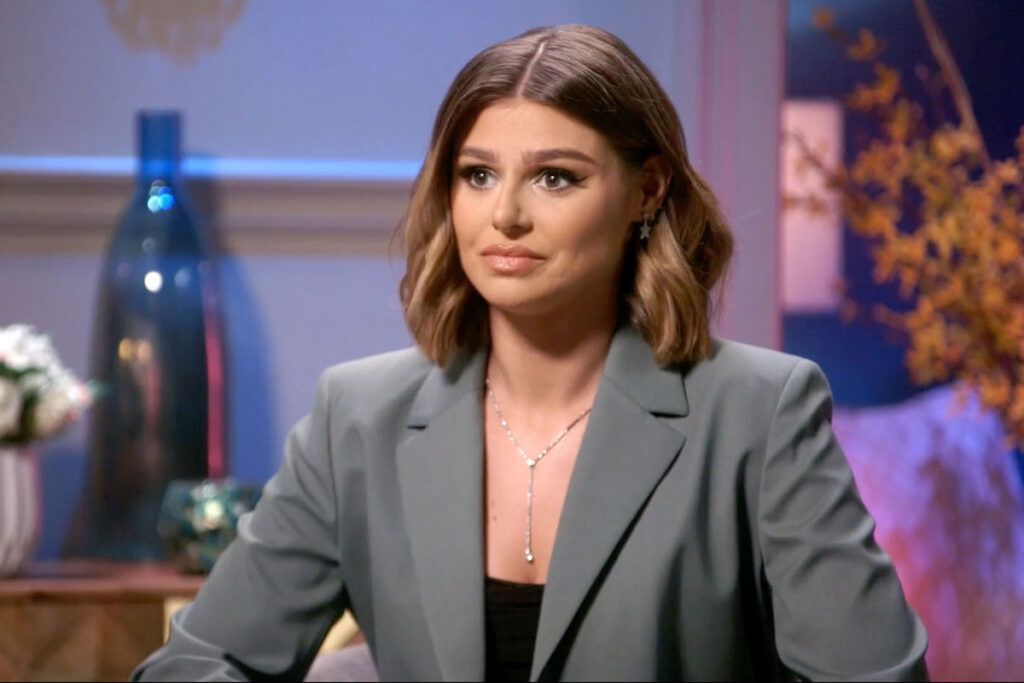 During a one-on-one chat with Cohen, Leviss looked nauseatingly smug while telling Cohen that she believed Maddix ignored the signs that she and Sandoval were having an affair.
The beauty queen barely showed any emotion when she told the host that she thought she and Maddix would, somehow, remain friends after the affair was uncovered.
Racquel Leviss officially entered the chat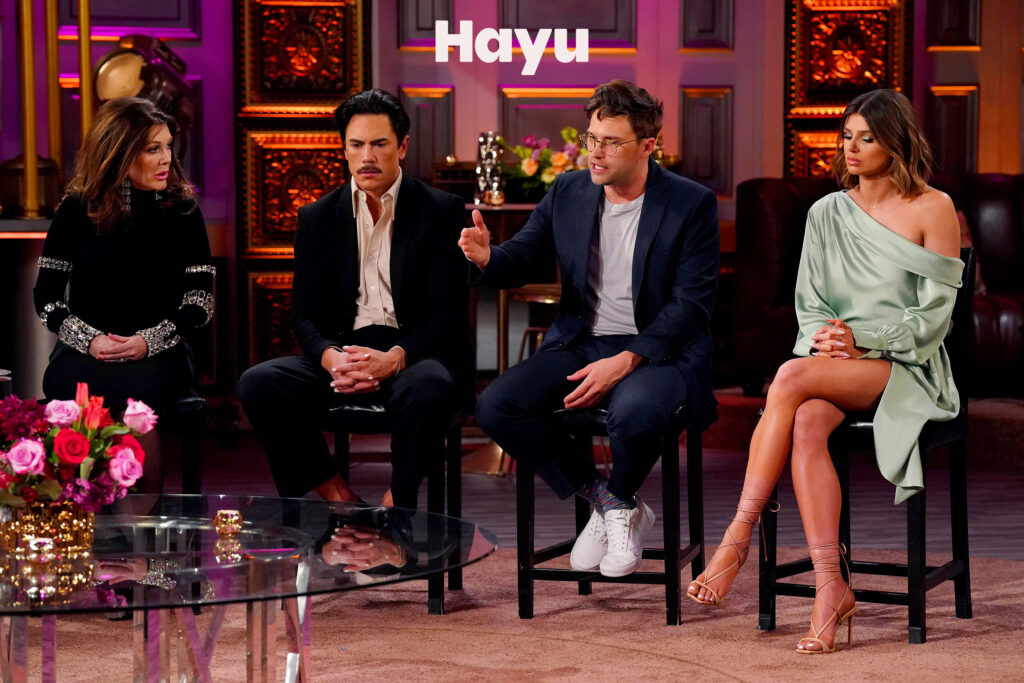 The end of part two of the reunion saw Shay relegated to a trailer in the car park and Leviss enter the stage to join her castmates.
In the build-up to her entrance, Tom Schwartz whipped out a bottle of Xanax and popped one on camera, explaining that he was "nervous" before throwing them Maddix's way.
The set was eerily silent as Leviss's heels clacked-clacked onto the stage, and she took her seat next to Schwartz.
Of course, we were left with a cliffhanger and informed that the showdown between Leviss, Sandoval, and Maddix would have to wait until next week, as the reunion abruptly came to an end.
Vanderpump Rules Reunion season 10 part 3 drops on June 8 on Hayu.
Want to CHATTR with us? Follow us on Instagram and Facebook for more entertainment news.