It's episode one of My Mum Your Dad 2023 a.k.a the season two premiere and when we say it starts off with a bang, we mean it!
Given it's the second season, the nine new parental singles now know that their kids are watching — which is equal parts cringe and equal parts horrifying.
Back for another round is beloved host Kate Langbroek who takes us — and the brand-new contestants — to the lover's Retreat, where there will no doubt be tears and laughter with a side of heartracing luuurv.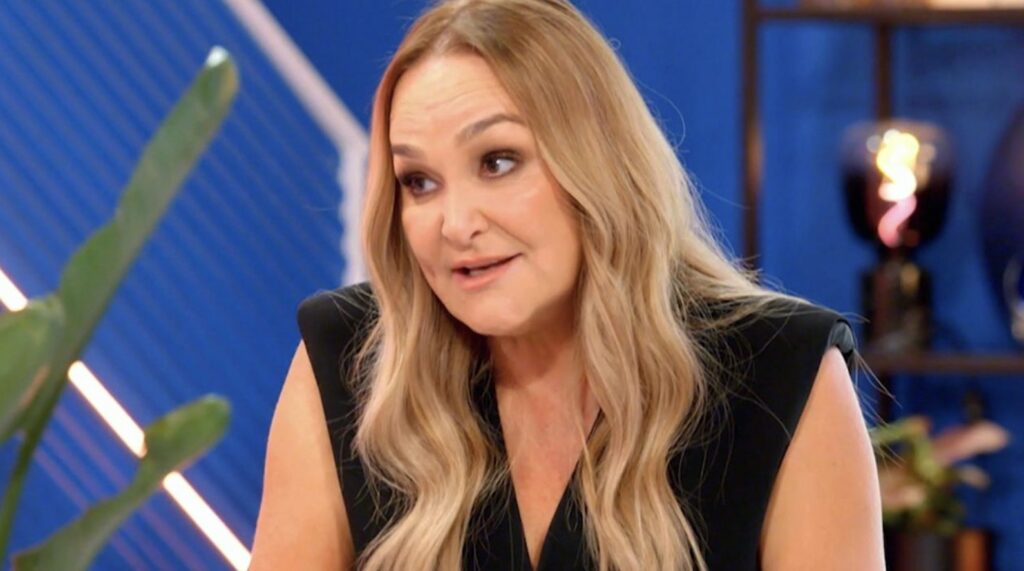 Here's what happened during Episode One.
Meet the parents and their kids
Before the actual fun began, it was time to meet the parents and their kids.
First up, mother-of-one Kim, 57, a self-confessed "red flag magnet" alongside daughter, Chelsea, 21. Basically, Kim is here to find a green flag…or even a beige one will do.
Next is Masi, 52, a father-of-three who was brought here by his son Harper, 18 and given Masi is a walking red flag a.k.a ladies' man, Kim will probably fall head over heels in love with him…
Apparently, Masi has no trouble finding women, which is a concern in itself, but has trouble finding someone on his "level". Harper just hopes he will "broaden his horizons". LOL.
Mum-of-three Dani, 51, was joined by son Brandon, 28.
In a more sobering moment, we find out that Dani lost her third husband, Paul Lyons, in 2019 due to a cardiac arrest and she has been flying solo for four years.
"I don't want someone to think I'm a pathetic widow," she told her son. "I don't want someone to think I have heaps of baggage."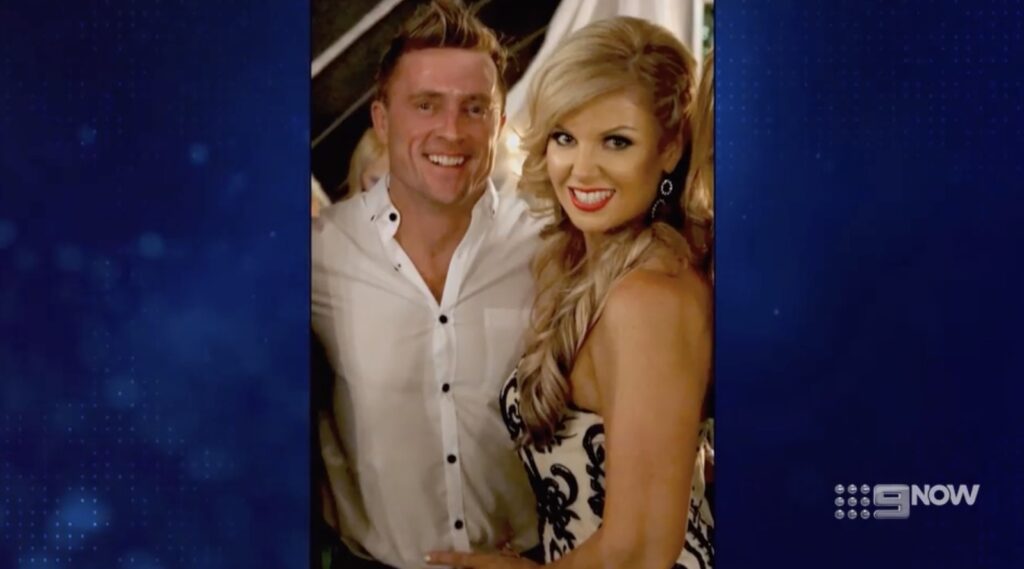 More parents and more kids
Next, we meet Simmo, 54 and his daughter Sarah "Chook", 21.
Simmo is a surfer dude who tends to "fall in love and fall hard". CUTE! But he has been heartbroken too many times. Oh. Chook wants Simmo to find his "happily ever after".
Rebecca, 52, is a delightful and quirky mother-of-two who has found herself stuck in the "middle-age housewife mode" but yearning for so much more.
Supporting her is daughter Gracie, 20, who believes in her mum's quest to find someone deserving of her.
Maybe it's father-of-four and pilot Ben, 51, with his twins Jasmine and Jaxon, 18, who throw their dad under a plane by calling him a "serial dater". HA!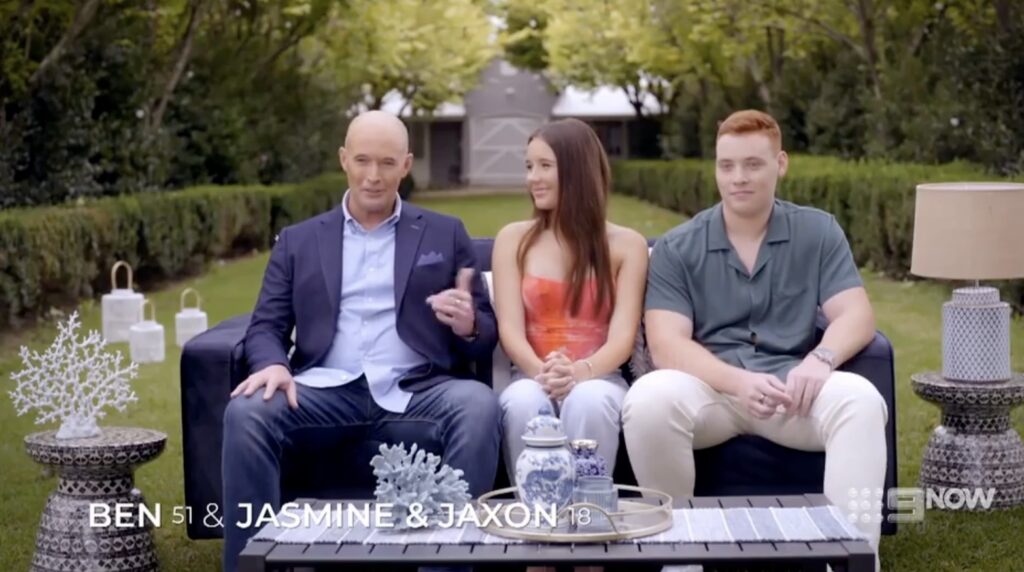 Then, it's time to meet real estate agent and father-of-three Shannon, 51. Joined by his daughter, Katie, 19, he reveals he was married for 20 years and admitted that he needs to learn to love himself before loving someone else…
Energetic single-mum Michelle, 48, was up next. Her protective son, Jesse, 26 is along for the ride and they have joined the show with a "no more d—heads" policy. Same, girl. Same.
"I have relinquished all power to Jesse," she said.
Finally, Tom, 53, a.k.a "Boss" arrived with his daughter Chloe, 21, who hopes that she can find someone who can put her dad in his place… considering this is his introduction, we are…concerned.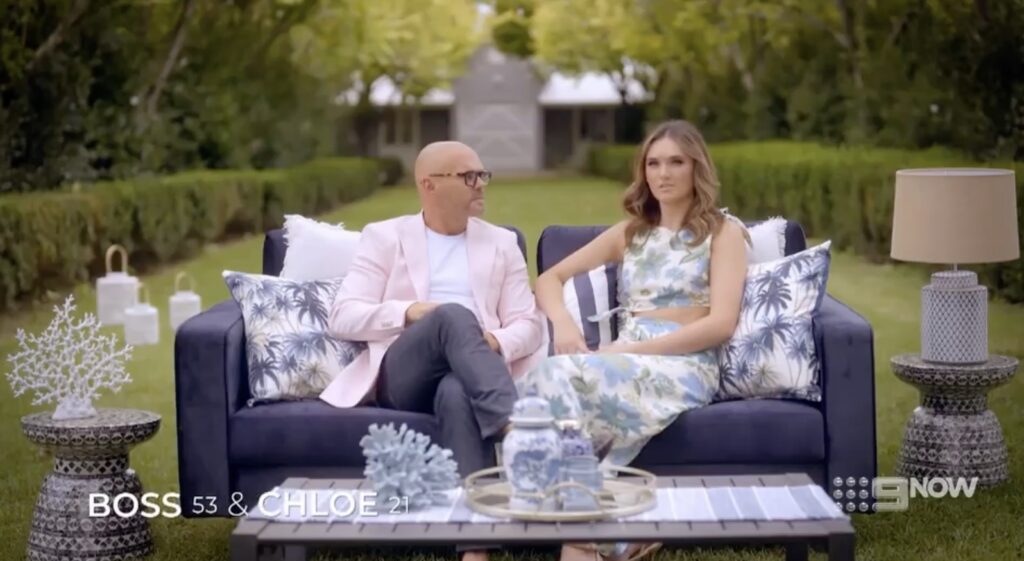 The first "Influence"
Now that the introductions are out of the way, it's time for host Kate to prep the kids in the hi-tech surveillance Bunker.
"Who your parents date, how often they date… it's all in your hands," she says.
Their fast "Influence" is to decide the best match for their parent's first date; however, given there are nine parents, one person will miss out.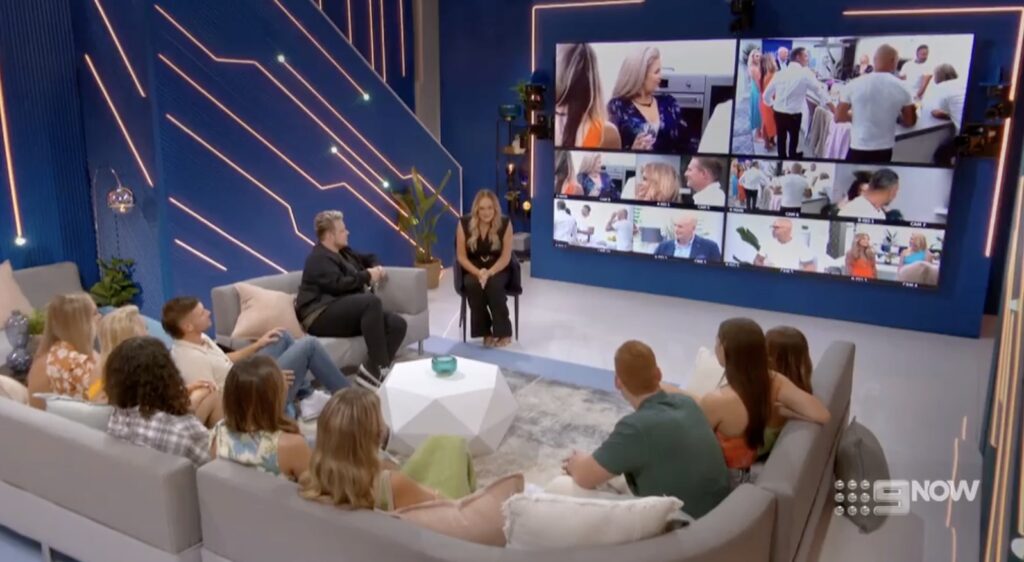 The kids decide on the following pairings:
Kim and Shannon
Dani and Boss
Michelle and Masi
Rebecca and Ben
Unfortunately, Chook's dad Simmo misses out on being chosen and Chook becomes emotional.
"I don't want him to feel like he's not good enough," she says through tears.
Michelle and Masi's date ends
Masi and Michelle embark on their first date which involves a spa complete with strawberries and Champagne. Naturally, Michelle's son Jesse is uncomfortable AF when she feeds Masi a strawb.
"A MILF and a DILF enter a spa…" one the girls says. LOLLLL!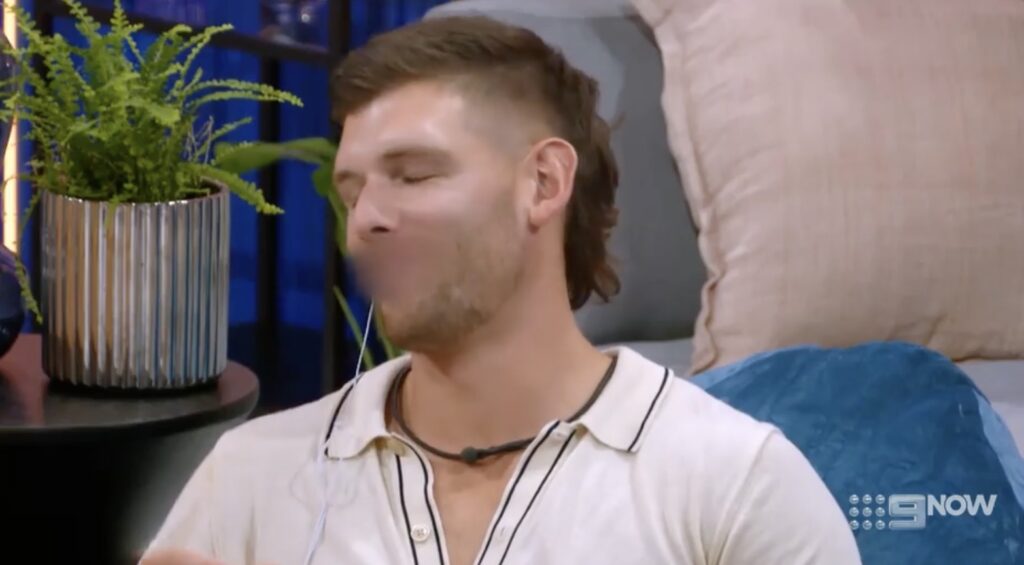 Masi uses the time to open up about his past marriage, admitting he was married for almost 19 years.
"Because of the FIFO life, I wasn't there raising three little kids. That takes a toll on somebody," he said. "She dropped me off at the airport one day and said, 'I don't want to see you anymore'. That really hit me hard. All I was worried about is 'Am I going to see my kids again?'"
Even though he couldn't stand watching his mum be intimate with another human being, Jesse calls Masi "genuine"… which is as foreshadowing as we've ever seen!
A shock confession from Masi
Since Simmo wasn't chosen for a date, Chook is called into a secret room and is given some piping hot "dating data".
"Women like bad boys because nice guys finish fast," Masi says in the clip and one, gross and two… uh oh!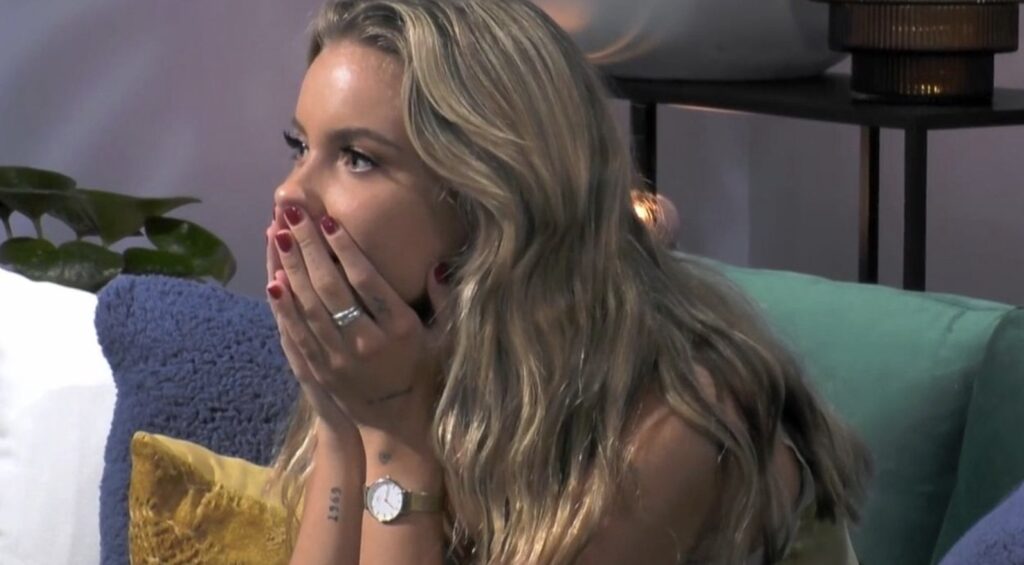 Chook decides to tell Jesse, who then decides to pass on the message to his mum Michelle.
"It's going to help her make the right decision in the end, I feel," he says.
When Michelle finds out, she's understandably perplexed.
"Why does the drama follow me?" she says. "I just know how to pick them."
Concerned she will make the same mistakes as in the past, she chats with the other mums.
Dani feels that Jesse is being protective — ("as he should") but what will happen when Michelle confronts Masi?!
My Mum Your Dad airs on Mondays, Tuesdays and Wednesdays at 7.30pm on Channel 9 and 9Now. 
Want to CHATTR with us? Follow us on Instagram and Facebook for more entertainment news.