In a world of dystopian dramas and endless reality series, sometimes all you need is a feel-good romcom. And, the new Netflix movie Love is in the Air starring Delta Goodrem fits the bill perfectly.
You can even see for yourself, in the new trailer which shows Goodrem as a pilot named Dana who meets a man named William (Joshua Sasse) through work and the two characters slowly begin to fall for one another. Of course, there are private flights, beach scenes and practically every other romantic stereotype you can imagine.
Watch the trailer.
When does Love is in the Air come out?
Love Is In The Air will air on Netflix on September 28, 2023.
What is it about?
Dana Randall is a dedicated pilot for Fullerton Airways, a non-profit air service based in Far North Queensland. Alongside her father Jeff and mechanic friend Nikki, they work as a small team to provide essential air services to the local island communities.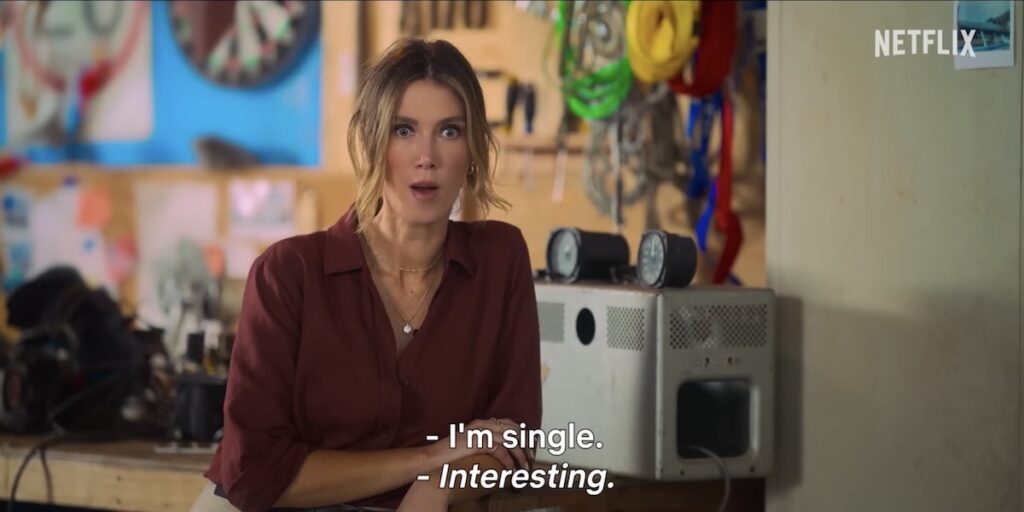 When William, a financial representative from ITCM Financial in London, arrives to review the organization's financials, Dana welcomes him, knowing they heavily rely on his company's subsidies.
However, unbeknownst to Dana, William's audit is intended to confirm the business's financial struggles and ultimately result in the closure of the airline.
But, as William spends time with Dana and the island community, his loyalty becomes divided. He starts developing feelings for Dana, and it appears that the feeling is mutual… until she accidentally uncovers his true intentions.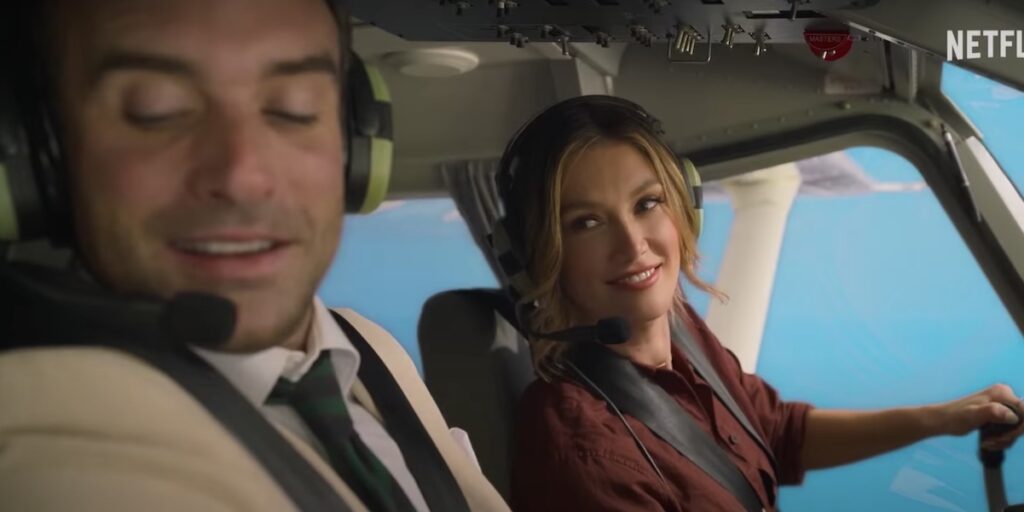 Where is it filmed?
The Netflix movie was filmed in Queensland's Whitsundays and production was based in Airlie Beach. The film had support from the Queensland Government via Screen Queensland.
"I feel incredibly fortunate to be shooting here in the Whitsundays. We've been made to feel so welcome by the local community. I'm enjoying being back on set, portraying a go-getter like Dana and I'm looking forward to sharing the film with audiences," Goodrem told Screenhub at the time of filming.
Love Is In The Air will air on Netflix on September 28, 2023.
Want to CHATTR with us? Follow us on Instagram and Facebook for more entertainment news.