If you've already binged every last episode of Netflix's The Night Agent — then you're not alone. The breakout series is trending at number one in Australia right now (at the time of publication) and has already been renewed for season two.
In season one, we were introduced to Peter (Gabriel Basso) a low level FBI Agent who works in the basement of the White House, manning a phone that never rings. Then one night it does, propelling him into a fast moving and dangerous conspiracy that ultimately leads all the way to the Oval Office.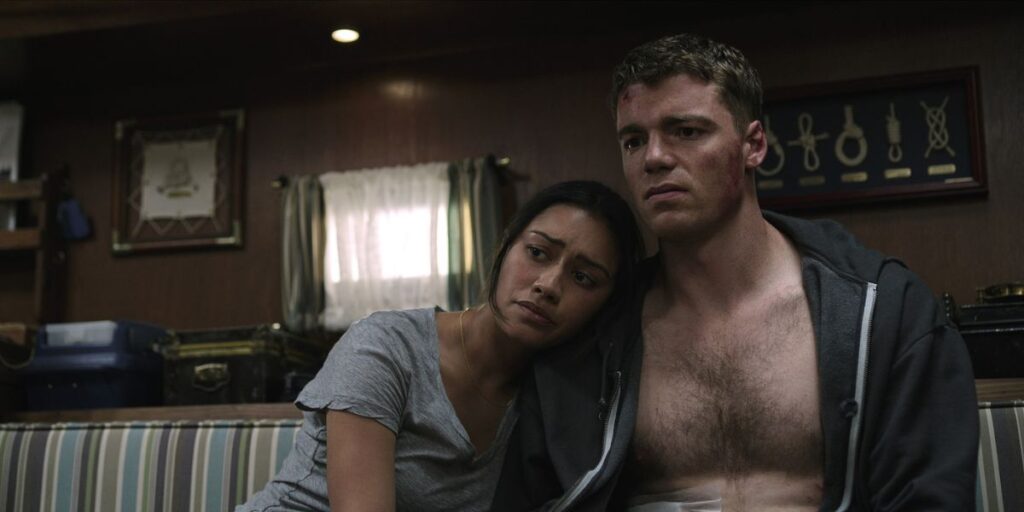 The 10-part series was based on a novel by Matthew Quirk, and "is a sophisticated, character-based, action-thriller".
"The last week has been a whirlwind as we've finally been able to share The Night Agent with the world," showrunner Shawn Ryan said in a statement.
"To see the tremendous reaction to the show has been a great joy and is a credit to our cast, our writers, our directors, our crew and our partners at Sony Pictures Television and Netflix.
"We couldn't be any prouder or more excited to get cracking on Season 2 to share the further adventures of Night Action with our newfound fans."
Here's what we know about Season 2 of The Night Agent.
When will The Night Agent season 2 be released?
Given it has only just renewed, we'll probably have to wait a full year to see the next instalment.
What will Season 2 be about and who will return?
While no official synopsis has been released, we're betting there will be a brand-new case for Peter Sutherland to untangle. Plus, Basso will return, which we LOVE!
Stream The Night Agent Season 1 on Netflix now.
Want to CHATTR with us? Follow us on Instagram and Facebook for more entertainment news.