It's episode 39 of MasterChef Australia 2023 and the final Immunity Pin of the season was up for grabs.
Tonight, the two winning pairs, Declan and Brent and Theo and Malissa from Wednesday's service challenge triumphantly returned to the kitchen to cook for a guaranteed spot in the top five plus given the chance to win the last gold pin.
This Immunity Challenge was all about sound and the Judges wanted the cooks to tap into the sound that make them feel something when they eat.
For round one, the contestants had 60 minutes to create a dish with a sound that made the judges salivate. The cook who produced the best dish would then win a guaranteed spot in the top five, plus a chance to cook in round two for the final immunity pin of the season.
Round two saw the winning contestant go head-to-head with a professional chef, Chase Kojima. They both had two pantries to choose from, including One pantry that had lots of ingredients, but a limited amount of cooking equipment; and the other pantry had limited ingredients but lots of cooking equipment.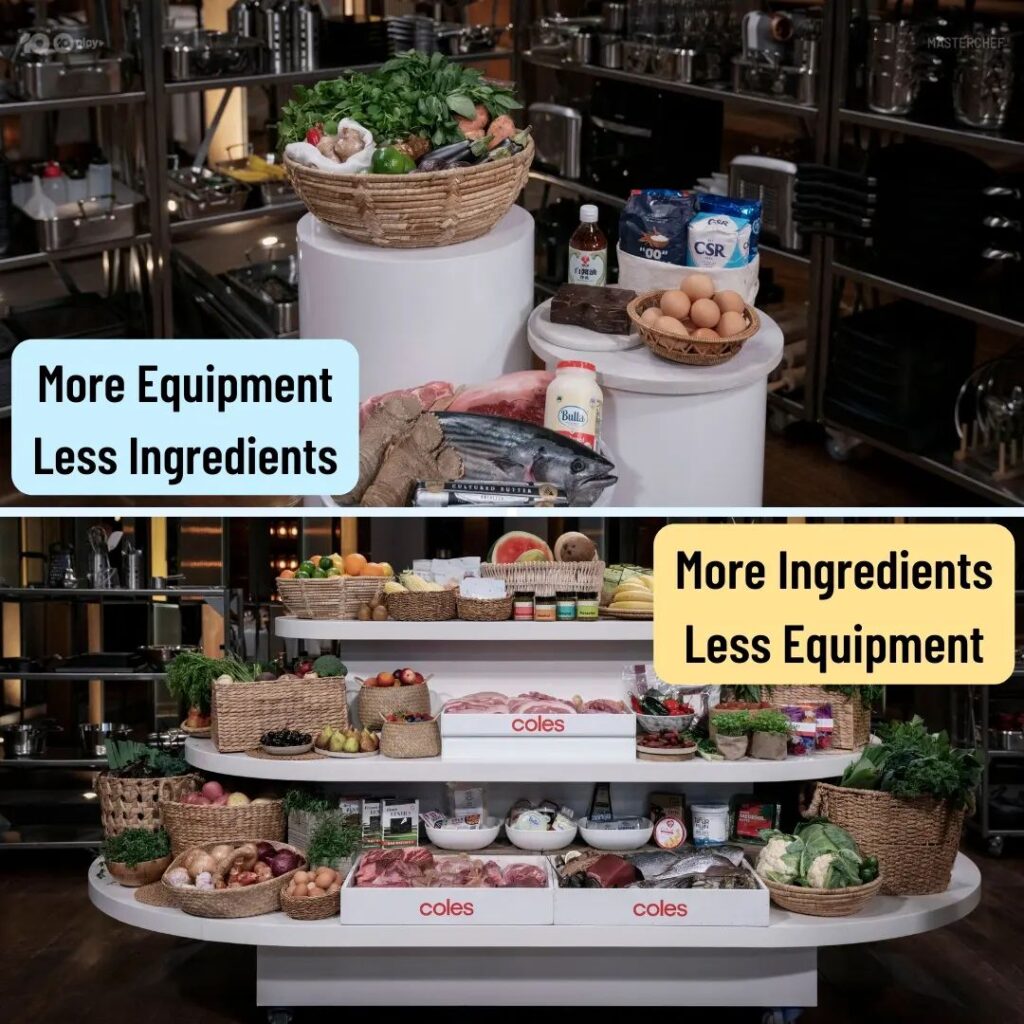 Round One
Brent cooked a Chilli Crab Tostada with a Lychee Orange Salsa, hoping for a "crunch".
Jock Zonfrillo said it had a "big crunch" but the flavours weren't as "big" as he usually brings. While guest judge Shannon Bennett said it put a smile on his face.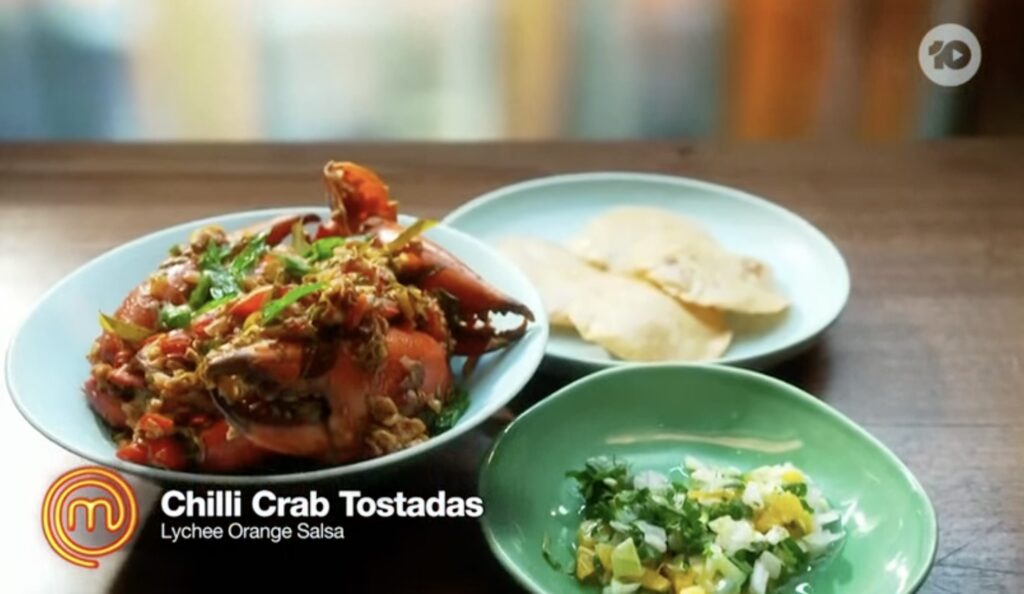 Malissa was up next and she presented a Frozen Mousse with Popping Candy, Tuile and Roasted Figs. Her sounds were "pop" and "snap"!
Jock said it was great fun while Andy Allen said the "technique" was great. Unfortunately, it wasn't "super delicious" and Melissa Leong said she could have done "a little bit more".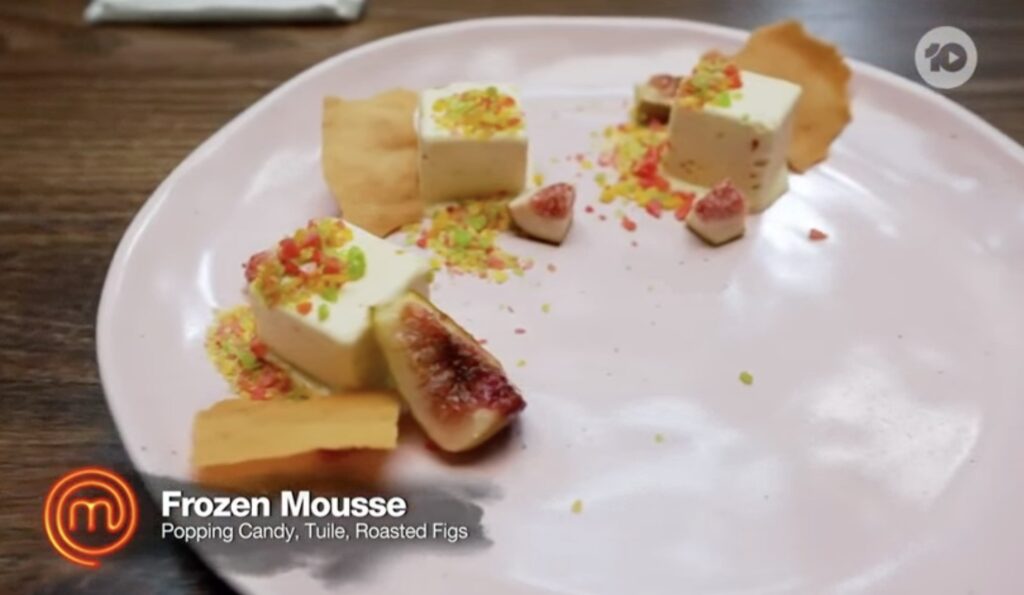 Declan then showed off his Sizzling Pepper Steak which delighted the Judges with a cracking sizzle.
While it was good, Mel said that he needed to elevate the dish and Shannon said that it didn't come together.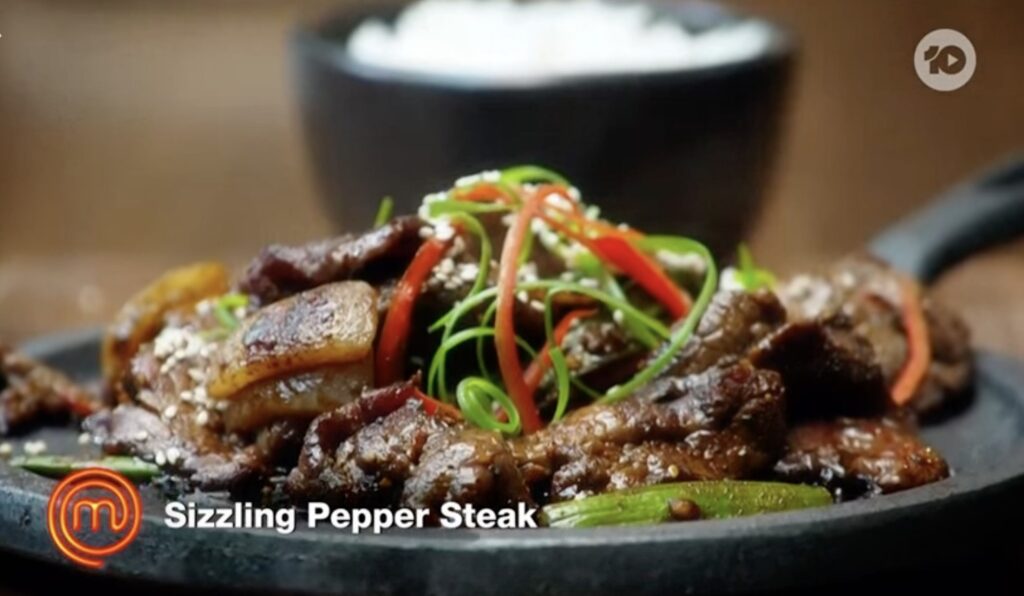 Theo was last, hoping to deliver a "crunch". He presented Kangaroo with Crispy Betel Leaf.
The crunch was loud and "crispy" and Andy called it "so good", calling it "one of the tastiest things we've had all year!" He applauded him for his brain working "at a different level".
Melissa called it a "cracking concept" and Shannon loved it while Jock gave him a well-earned round of applause.
"It makes me happy, happy, happy," Jock added.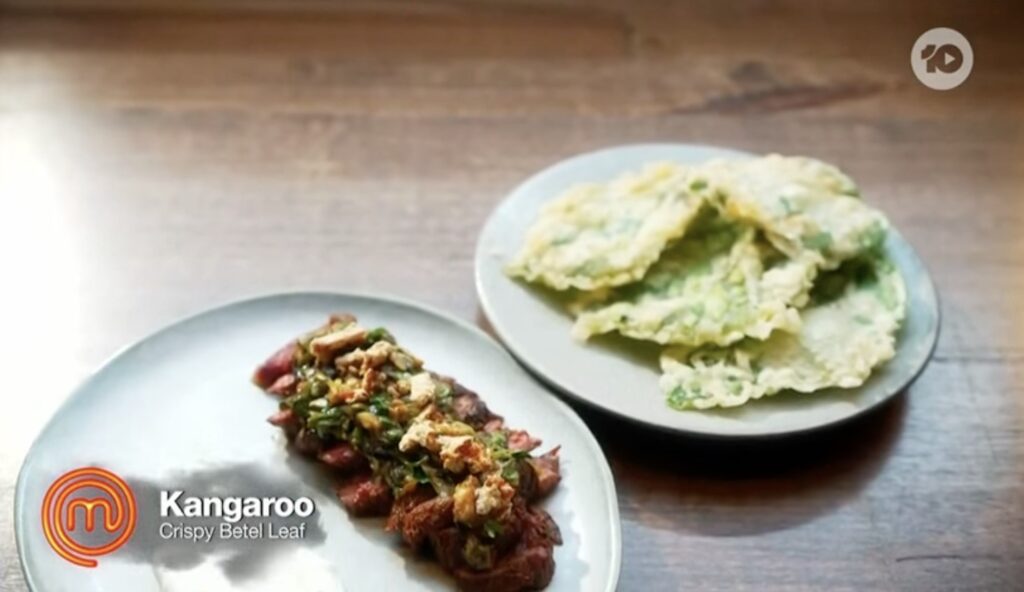 The first member of the Top 5 and playing in round two was Theo.
Round Two
In Round Two, Theo partook in the final Beat the Chef opposite Chef Chase Kojima. Theo chose more ingredients with less equipment.
During the judging, chef Chase's dish was delivered blind to the judges first. It was Surf and Surf with a Bonito Tataki with a Moreton Bay Bug Tempura.
Andy called it a "very unique dish", Jock loved the Passionfruit Dressing calling it "brilliant"; however, Andy thought the Bug wasn't crunchy. While Melissa said it's "not a perfect plate of food".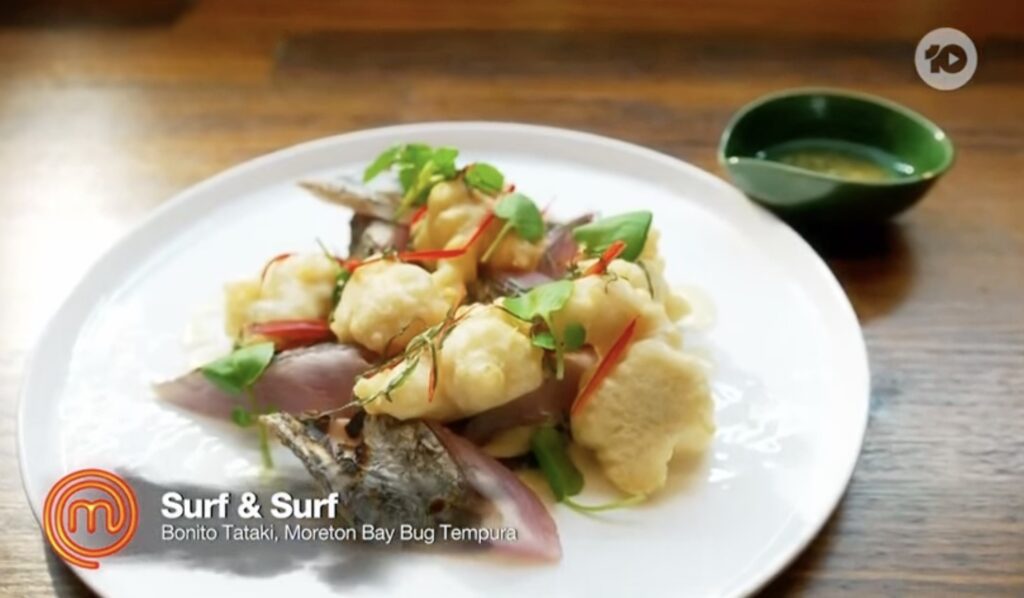 Next up was Theo's Mexican Pork with Pineapple Salsa.
The Judges thought it smelled "pretty epic" and Andy thought the salsa was a "stand-out"; however, Jock said there were "a lot of strong flavours in the sauce". He thought there could be "20% less ingredients" in there.
The Verdict
Chef Chase's score:
Andy – 7/10
Melissa – 7/10
Jock – 7/10
Final score: 21/30
Theo's score:
Jock – 7/10
Andy – 7/10
Melissa – 6/10
Final score: 20/30
This meant that Theo was unsuccessful in winning the final Immunity Pin; however, he has become the first contestant in the Top 5.
MasterChef Australia airs Sunday – Thursday at 7.30pm on 10 and 10Play.
Want to CHATTR with us? Follow us on Instagram and Facebook for more entertainment news.