It's time to step back in time with the first-look images for Disney+' Australian Original series The Artful Dodger.
Starring Thomas Brodie-Sangster (yup, the kid from Love Actually and the adult in The Queen's Gambit) who plays Jack Dawkins aka The Artful Dodger, the adaptation is an irreverent follow-up to Charles Dickens' Oliver Twist.
Here's everything we know!
What will The Artful Dodger be about?
The Artful Dodger explores the adult double life of the famous prince of thieves.
Set in 1850s Australia, in the lively colony of Port Victory, Jack Dawkins has transferred his fast fingers as a pickpocket to the nimble skilled fingers of a surgeon. Dodger's past returns to haunt him with the arrival of Fagin (David Thewlis), luring him back into a world of crime. A greater threat – to Dodger's heart – is Lady Belle (Maia Mitchell), the Governor's daughter, determined to become the colony's first female surgeon.

From heists and life-and-death surgeries to the harsh realities of the criminal world mingling with the middle ground and gentry, this eight-part series is a tale of reinvention, betrayal, redemption, and love with a twist.
When will The Artful Dodger begin streaming?
The Artful Dodger is set to premiere globally on November 29 exclusively on Disney+.
Who else is in the cast?
Completing the stellar cast are Aussies Damon Herriman (Once Upon a Time in Hollywood), Miranda Tapsell (Top End Wedding), Tim Minchin (Upright), Susie Porter (Wentworth), Kym Gyngell (Love Me), Damien Garvey (Jack Irish), Jessica De Gouw (The Secrets She Keeps).
Also, joining the cast are newcomers Nicholas Burton, Lucy-Rose Leonard, Vivienne Awosoga and New Zealander Albert Latailakepa.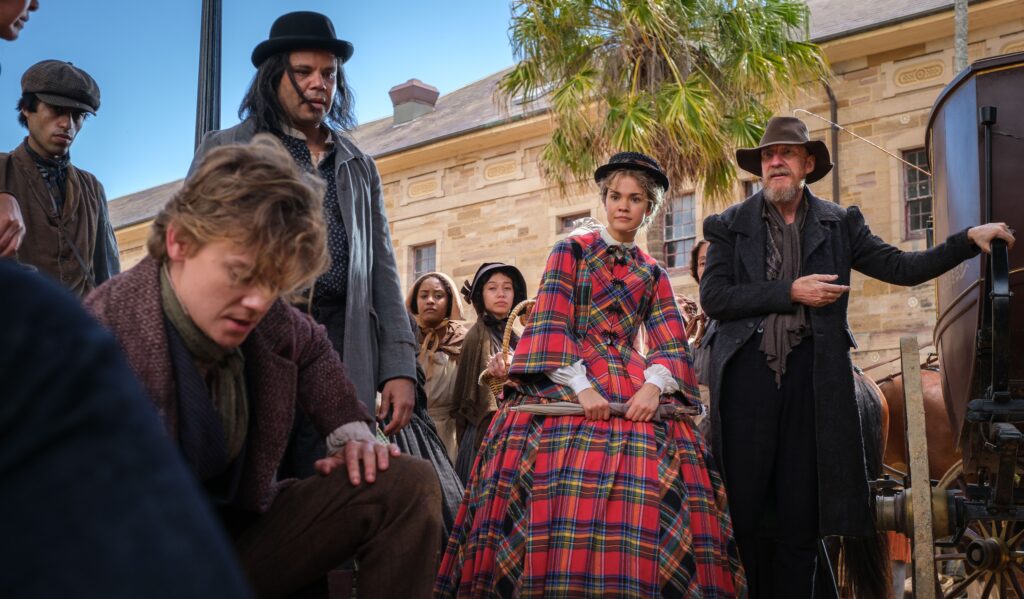 Is there a trailer?
You bet! Catch a look below!
The Artful Dodger streams from November 29 on Disney+.
Want to CHATTR with us? Follow us on Instagram and Facebook for more entertainment news.