Lincoln Younes, Alexander England, Kick Gurry and Ben O'Toole dreamed up the idea of C*A*U*G*H*T when they were living together in LA.
During an interview on Mediaweek and Chattr's The Entertainment Hotline Podcast, England explained that their house-mate banter ended up being the basis for the series.
"So Linc [Lincoln Younes] and Benny [Ben O'Toole] and myself all lived with Kick [Gurry] in LA," he said. "And we'd just go on adventures around LA and have a have a great time together.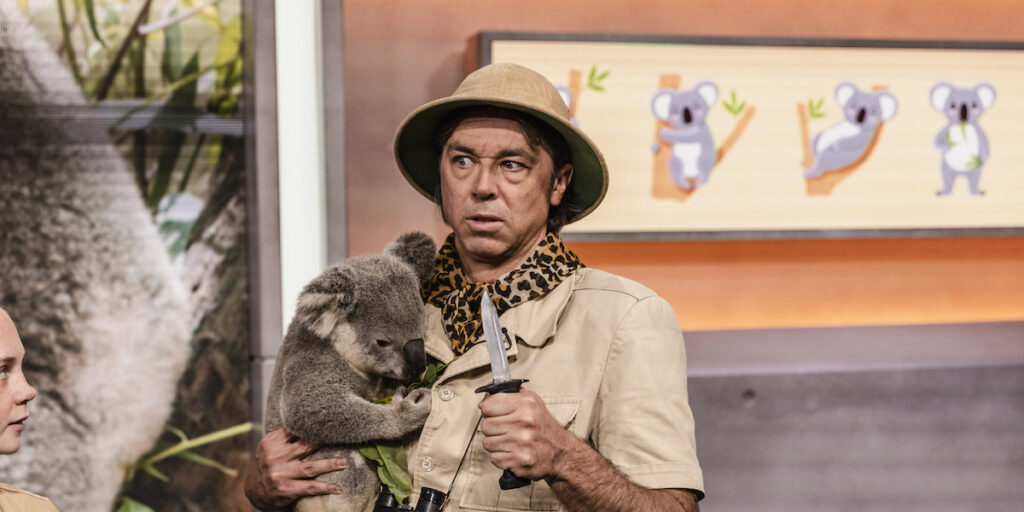 "And it was sort of from some silly conversations in that house. We joked about how ridiculous it would be and during COVID, Kick really sat down by himself and wrote it all down and structured these silly ideas into a much broader narrative. And from there, that was where the spirit of the show was born."
C*A*U*G*H*T follows four Australian soldiers into a war-torn country to retrieve an important file. Once there, the soldiers are captured and a hostage video that goes viral is released. The soldiers enjoy their newfound fame and strive to work together with the captors to raise their profiles even more.
Alexander England loved watching Kick Gurry's directorial dream come true
England said that after that the formation of C*A*U*G*H*T began to take off, he found it especially poignant seeing his friend's professional dreams come to fruition.
"When this all started to actually happen, it was a really beautiful experience because part of this show was watching a friend's dreams come true. Kick, wanting to be a writer and a director," he said.
"We were watching it happen in real time and it was such a special and amazing gift to be able to actually do this crazy thing."
The Stan Original Series C*A*U*G*H*T premieres September 28, all episodes at once and only on Stan.
Want to CHATTR with us? Follow us on Instagram and Facebook for more entertainment news.