New Stan Original Scrublands has begun filming in regional Victoria and it promises to be a powerful and compulsive crime thriller.
The series — which stars Luke Arnold (Never Tear Us Apart: The Untold Story of INXS) and Bella Heathcote (The Stan Original Series C*A*U*G*H*T) — is based on the award-winning Australian novel written by Chris Hammer.
Top of the Lake star Jay Ryan also stars as a charismatic and dedicated young priest who calmly opens fire on his congregation, killing five parishioners.
What is Scrublands about?
According to the official synopsis, Scrublands follows the investigation of the shooting one year later, where investigative journalist Martin Scarsden (Luke Arnold) arrives in Riversend to write what should be a simple feature story on the anniversary of the tragedy.
But when Martin's instincts kick in, and he digs beneath the surface, the previously accepted narrative begins to fall apart, and he finds himself in a life-and-death race to uncover the truth.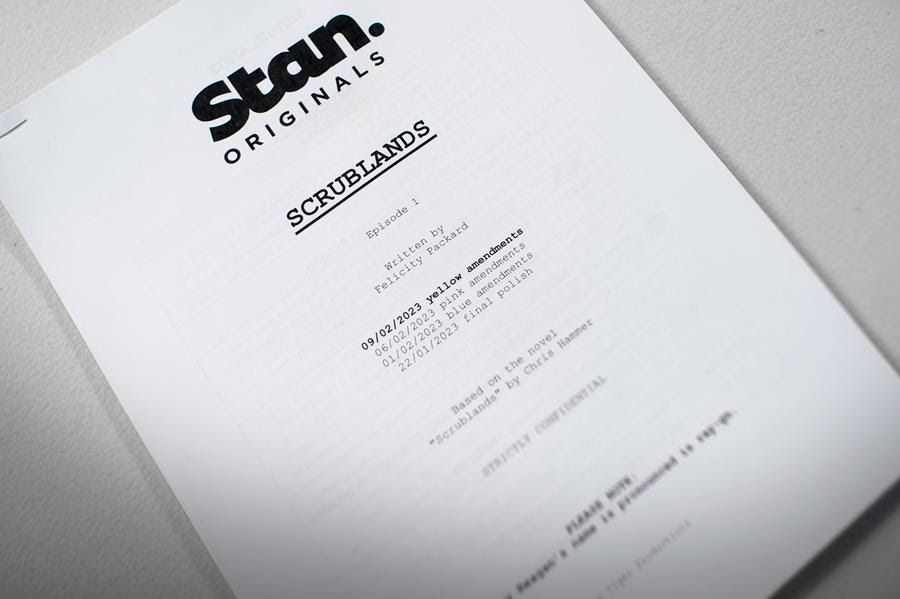 Who else is in the cast of Scrublands?
The stellar Aussie cast also includes Zane Ciarma (Neighbours), Adam Zwar (Squinters), Victoria Thaine (Nowhere Boys), Robert Taylor (The Newsreader), Stacy Clausen (True Spirit), Genevieve Morris (No Activity) and newcomer Ella Ferris.
The new series is directed by Greg McLean (Wolf Creek) and written by Felicity Packard, Kelsey Munro and Jock Serong.
The Stan Original Series Scrublands is now in production. 
Want to CHATTR with us? Follow us on Instagram and Facebook for more entertainment news.