Disney+ has just released the lively and fun-loving trailer for Rye Lane, and for fans of the British rom-com, you're going to want to set your reminders now.
Launching in Australia on March 31, the film follows Dom David Jonsson and Yas and (Vivian Oparah), two twenty-somethings both reeling from bad break-ups, who connect over the course of an eventful day in South London.
They help each other deal with their nightmare exes, which potentially (we're going to say very likely) will restore their faith in romance.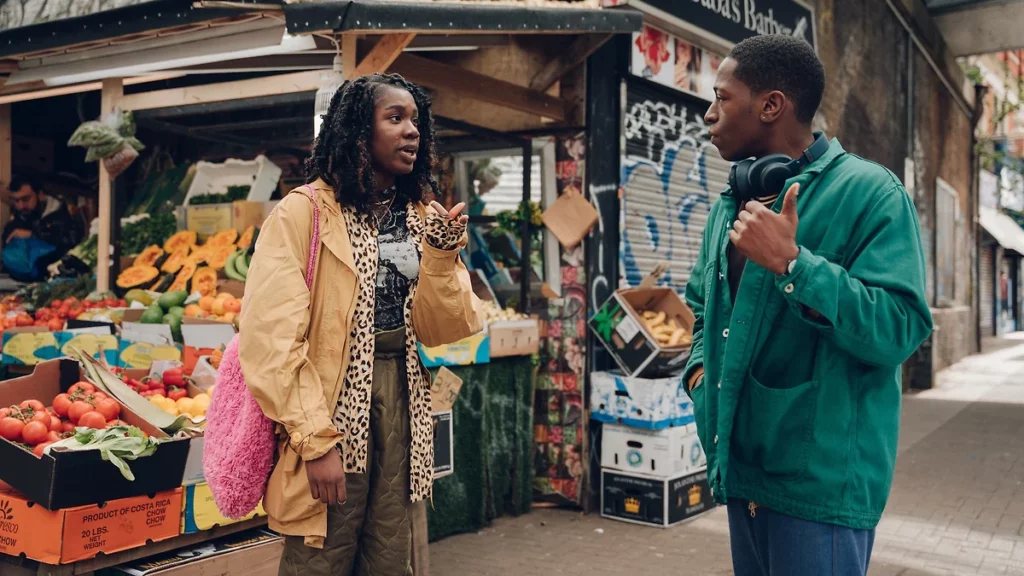 What do we learn from the Rye Lane trailer?
Dom and Yas' paths cross when Dom is ugly-crying in a toilet stall after stealing a moment for himself while out for an awkward meal with his ex, who cheated on him with his best friend.
"We had Hamilton tickets!" a sad Dom exclaims. LOL!
Yas, who is nursing her own breakup wounds, decides to jump headfirst into the fray to lessen the sting as Dom's date.
What follows is a day of impulsive and joyous mayhem as these two 20-something Londoners roam Peckham through karaoke bars and playgrounds while inching toward the possibility of opening their hearts again.
Who is in the cast of Rye Lane?
Alongside Jonsson (Industry) and Oparah (Class) as Dom and Yas, respectively, is Poppy Allen-Quarmby as Cass, Simon Manyonda as Nathan, Karene Peter as Gia and Levi Roots as Uncle.
The film premiered at Sundance 2023 with resounding success and also won Best Feature Narrative Jury Award at the Pan African Film & Arts Festival.
Rye Lane lands on Disney+ on March 31.
Want to CHATTR with us? Follow us on Instagram and Facebook for more entertainment news.