Snow Fox has blown the judges away every time they've performed on The Masked Singer Australia 2023, but who is performing behind the regal costume?
Unfortunately for spoiler lovers, Snow Fox is still in the competition – so their identity hasn't been officially revealed yet. However, we've got some idea of who it may be.
Read on to find out who Snow Fox could be!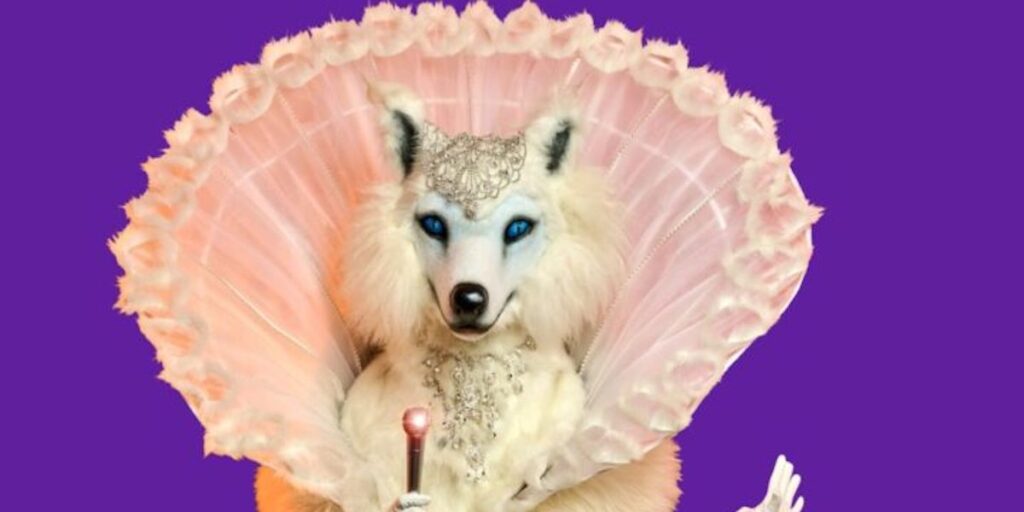 Who do fans think it is?
Fans are absolutely convinced that Snow Fox is Australia's entry at the Eurovision Song Contest 2016, Dani Im.
"Snow Fox – Dami Im came to Australia when she was 9 years old and experienced culture shock like many immigrants but she came through and is now a successful artist," one person wrote on Instagram.
"Dami Im is snow fox. The Swedish flag, Eurovision was in Sweden the year she represented," another penned.
The judge's guesses so far
Episode two
Jewel, Kim Petras, Holly Valance and Delta Goodrem.
Episode four
Lana Del Rey, Becky G, Tina Arena and Robyn.
Episode six
Anna Kendrick, Demi Lovato, Tina Arena and Jenny Berggren.
Episode seven
Delta Goodrem, Samantha Jade, Ellie Goulding and Chaka Khan.
Episode eight
Jessie J, Celine Dion, Dami Im and Samantha Jade.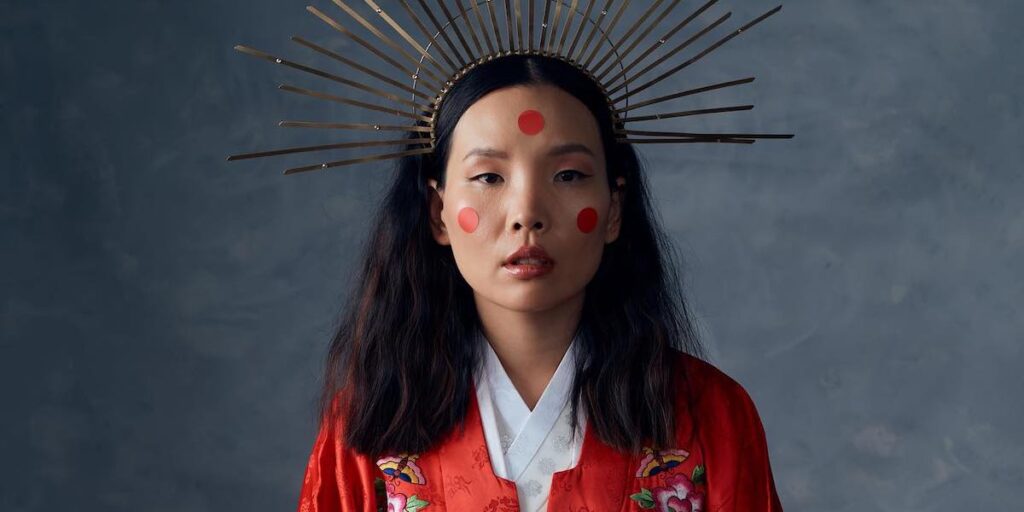 Snow Fox's clues so far
Episode two
I am the Snow Fox; graceful, sophisticated, and resilient. But there is more to my life than glamour, you don't see the amount of hard work it takes to survive in my environment. Of course, here in my winter wonderland, it's like every day is Christmas. But staying warm is brutal. My pulse has to beat fast. You know, little Snow Foxes are looked after well by their parents. It was during Snow Fox High School that my abilities became apparent. Now that I'm older I have the drive needed to stay alive.
Episode four
My first song, the panel's guesses were as cold as ice. That performance was addictive and I can't wait to take the stage tonight.
Living somewhere this beautiful is a dream, home sweet home. You know, I've been through intense training. This is so much nicer. Of course, not all Snow Foxes are migratory but I've had more than one home. I didn't build them myself, that would be ridiculous. Actually, I think God built this one. I'm known for my good works, but my mother spent her life with very different works. You do what you can.
Episode six
Last time around I froze out the competition and left the panel lost in the woods. This Fox is going to blow your socks off.
I'm Snow Fox, so I guess I'm a predator, but there's no way you'll find me dancing with the devil. I'm not that naughty. Making a living as a Snow Fox can be dangerous. Trolls always looking to shut me down. Don't worry what other people say, it's just jealousy. You know, even the greatest moments don't come easily. The hunt can be difficult and the winters long so, for me, it's important to have faith in what you do!
Episode seven
Tonight I am heading to a simpler time. No, not the ice age, back to an era when the King still reigned… Elvis, that is.
It's a big world out there. Cold, you have to keep moving, working, producing. Who knows where it might take you? You know, I've been conservative and I've been wild. Both need you to be confident, it's a state of mind. My life as a Snow Fox is survival of the fittest. Competition is everywhere you look. Sometimes you're number one, number two… or number 29. Just do your best. If you do your best, you have a reason to smile! Smile and the world smiles with you. Cry and you cry alone.
Episode eight
Last time I had to spell it out… tonight, the legendary Piano Man leads me down the yellow brick road for my performance.
As a Snow Fox, childhood is different. You grow up quick, no time to rest. You never know which door will open up next. Like this masquerade, you never know. Of course, the path to where you're headed is never clear, there are hurdles, but don't let it leave a sour taste in your mouth. I never do. Then again, spice in my mouth helped me to take on my biggest challenge. Then I could tell people what I really, really want. But, right now, I'm ready to cook up something special.
The Masked Singer Australia continues on Monday at 7.30pm on 10 and 10Play.
Want to CHATTR with us? Follow us on Instagram and Facebook for more entertainment news.