The Grim Reaper has stayed true to their costume by killing a bunch of classic songs on The Masked Singer Australia 2023, but who's behind the mask?
While the answer to that question hasn't officially been answered yet, we think we've got a good idea about who is doing the v. skilful vocal gymnastics.
Read on to find out who the Grim Reaper could be!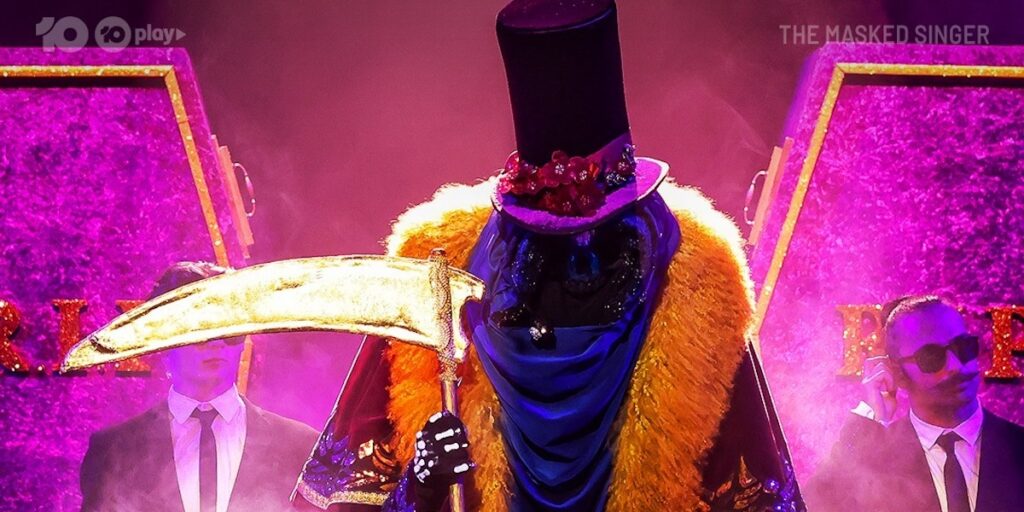 Who do fans think it is?
Fans seem to think that two of the judges have correctly guessed the Grim Reaper's identity correctly as Darren Hayes.
"It's Darren, just reveal him already so we don't have to endure any more ridiculous, fake guesses just for the sake of naming someone," one person commented.
"Definitely Darren Hayes – unmistakable voice and "three adjectives" clue is a nod to Truly, Madly, Deeply," another wrote.
The judge's guesses so far
Episode one
Ruel, Darren Hayes, Luke Steele and Conrad Sewell.
Episode three
Conrad Sewell, Jermaine Jackson, Harry Connick Jr and Tim Rogers.
Episode five
Jermaine Jackson, Darren Hayes, Luke Steele and Stan Walker.
Episode seven
Jason Derulo, Daniel Johns, Michael Stipe and Andrew Tierney.
Episode eight
Craig David, Olly Murs, Jarryd James and Ne-Yo.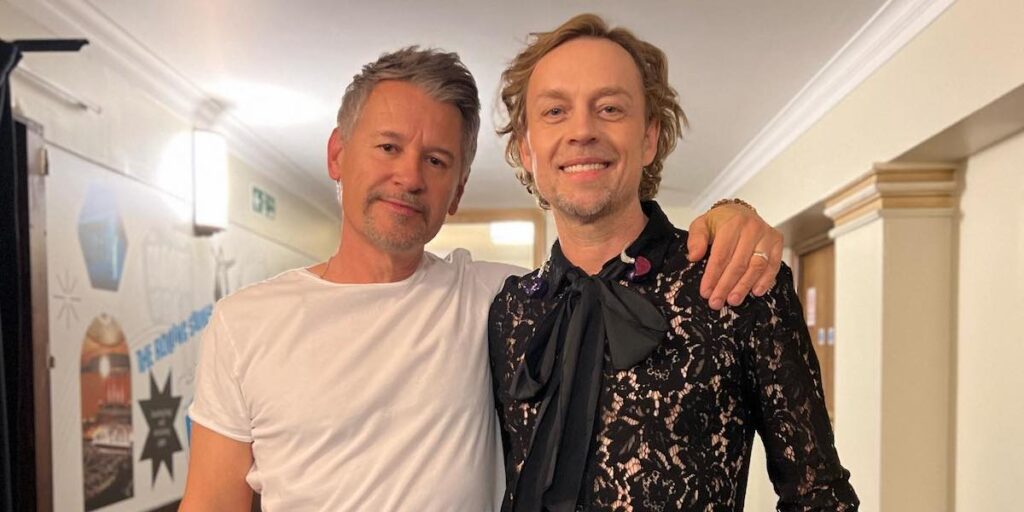 Grim Reaper's clues so far
Episode one
You call me the Grim Reaper… okay, maybe I started out Grim but now I actually enjoy life, it's quite beautiful! Being the Grim Reaper has sudden highs and lows, for all of you of course. I come to lead your soul so you step into the light. My job never stops, no time off but millions of happy customers. It's just about all I know! Being the Grim Reaper is a good life, it's not bliss but it's close to it.
Episode three
Last time I left the panel spooked with my performance, they tried my best to peak under my hood… What offering will I bring for them tonight?
Sorry, but it took me a while to wake up. Okay, let me say this; I'm the one who makes decisions about who stays and who goes. Please, don't take it personal. You know, I know what it's like to be on the edge, but I'm more mature now. I think I've got it together. The way I dress is quite the throwback, like something from another era… but how long ago? You know, I escort the souls of the dead, so I understand if I'm not popular. I get it, but that's the gig.
Episode five
Last time I gave an otherworldly performance, the panel made some ghoulish guesses but do they have a hope in hell of unmasking me tonight?
Being the Grim Reaper is my own little empire. This job can get lonely, even with so many people around me. It's funny, that's why I get clay feet in the country. I know being Grim Reaper is an important job but I have dreamed of doing something else. But let's get serious, it's in my DNA and, in the end, this is what I do. I probably can't start again.
Episode seven
It's time to head to the other side of the century, where overalls, double denim, grunge and hip-hop ruled the '90s.
You mighty ask why I'm holding an old farming implement, I don't really know. I grew up in the big smoke! Ooh, it's sharp. I heal fast! Now I know people feel crushing fear when they see me approaching. I get it, but despite what I do for a living, I don't feel like I have bloodstains on my hands. And don't confuse me for a vampire, or a werewolf howling at the moon. A silver bullet won't kill me… but I love platinum! To you, this is a graveyard. Maybe you'll see the devil. But I know there are delights still to come.
Episode eight
I promised and delivered on my last performance, tonight a legend has opened up heaven's doors. I can't wait to take you to the other side.
When you do what I do, it's easy to get down on yourself but the simple things bring me back into the light. No, not caffeine! Can I think of three adjectives to describe myself? No, actually I can't. But you can't worry about what people say about you, that's their problem. What does matter is love. That's all. We all need to be loved.
The Masked Singer Australia continues on Monday at 7.30pm on 10 and 10Play.
Want to CHATTR with us? Follow us on Instagram and Facebook for more entertainment news.