Binge is upping the ante with their very first original feature film How To Make Gravy and it stars some huge Aussie names.
The movie is actually an adaption of Paul Kelly's iconic Australian song of the same name and tells the story of an inmate writing a letter home as his family prepares to celebrate their first Christmas without him.
Who's in How To Make Gravy?
The movie stars Daniel Henshall (Snowtown, Mystery Road: Origin) and Australian icon, Hugo Weaving (Love Me, The Lord of the Rings, The Matrix), with Brenton Thwaites (Titans, Pirates of the Caribbean: Dead Men Tell No Tales) and Damon Herriman (Once Upon a Time in Hollywood, Mr Inbetween, The Bikeriders)
The cast also includes Kate Mulvany (The Twelve, Hunters, Lambs of God), and, making her English-language debut, celebrated French actress Agathe Rouselle (Titane).
Of course, the film will stay true to its rock n roll roots, the film will also feature cameo performances from Australian musicians, including powerhouse Adam Briggs and rising rap talent Dallas Woods.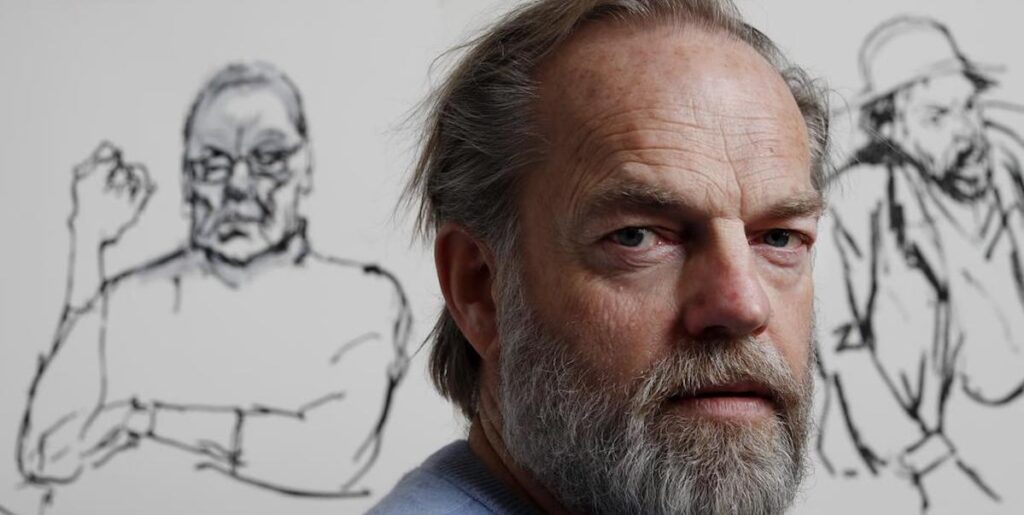 When does it come out?
There isn't an official release date yet, as production is only just beginning. However, it will air on both Binge and Foxtel.
What else has been said about How To Make Gravy?
Information is scarce about the new project because it's in the early stages. However, the execs over at Binge have released a few statements about How To Make Gravy, which give a little more insight.
It's a great privilege to bring Paul Kelly's iconic song to the screen. I've listened to the song for decades, often on my own Christmas road trip, conjuring up the characters, wondering if Stella made her flight and if the brothers made it down from Queensland. Come 2024, at last we'll know!" Alison Hurbert-Burns, Executive Director BINGE and Commissioning & Content Foxtel Group said.
"And with an all-star cast, and such talented creatives in Nick and Meg and our production partners at Warner Bros, we can't wait to share it with Australia, in what we hope will become a beloved addition to Gravy Day, for many years to come."
The directors Meg Washington and Nick Waterman also weighed in.
"It's a dream to be working with such an incredible cast and crew on our debut feature film. It's testament to Paul's songwriting that the world and characters within the song are so vivid, and we are proud to have the honour of bringing it to life," they said.
"It's a uniquely Australian story, made for film lovers and music fans alike. We can't wait to share our adaptation of How To Make Gravy with the world."
How To Make Gravy will air on Binge and Foxtel.
Want to CHATTR with us? Follow us on Instagram and Facebook for more entertainment news.