The wizarding world of Harry Potter is to be brought to life in a new TV series but can we watch it in Australia?
While there are no international plans released for Harry Potter as yet, in the US, the new show show will appear on Max, the new offering that will replace HBO Max.
With Foxtel securing HBO content until 2025, there is no prospect of Max launching in Australia before then. Launching in the US on May 23, Max will become the destination for HBO Originals, Warner Bros films, Max Originals, the DC universe, the world of Harry Potter, group kids content, and programming across food, home, reality, lifestyle and documentaries from brands like HGTV, Food Network, Discovery Channel, TLC, ID and more.
What will the new Harry Potter series cover?
According to Warner Bros Discovery, "the series will feature a new cast to lead a new generation of fandom, full of the fantastic detail, much loved characters and dramatic locations that Harry Potter fans have loved for over twenty-five years."
Despite her problematic and outspoken stance on gender identity, author JK Rowling will serve as executive producer, with the series based on the seven books, over seven seasons.
The series will also be "authentic to the original books" with Rowling saying that "Max's commitment to preserving the integrity…is important".
"I'm looking forward to being part of this new adaptation which will allow for a degree of depth and detail only afforded by a long-form television series."
Will the original cast of the films return?
Unfortunately for fans of Daniel Radcliffe, Emma Watson and Rupert Grint, none of the original cast will return for the Harry Potter series, with no new names to be announced.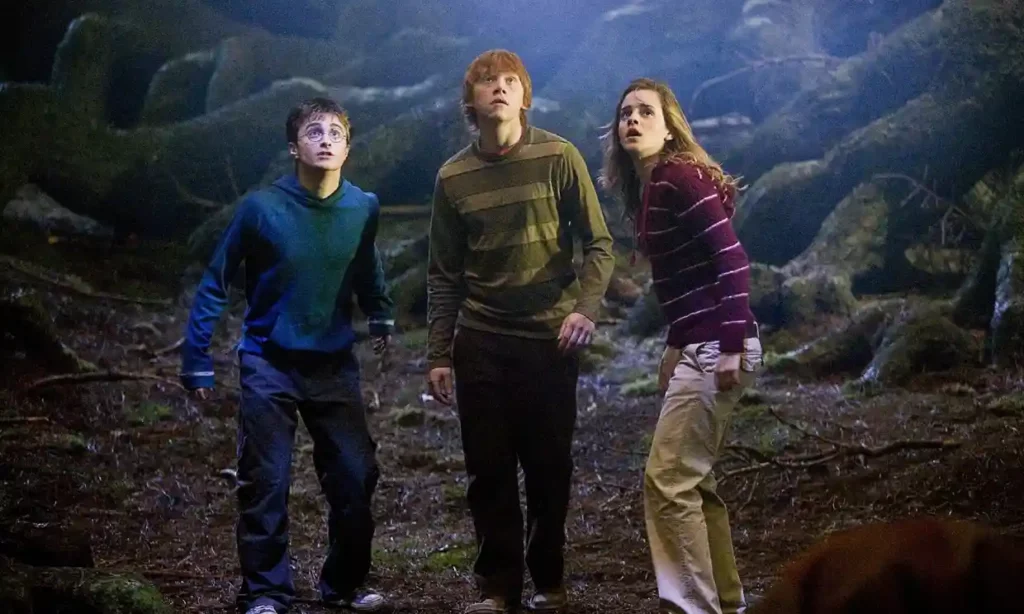 Speaking on The Hot Mic podcast, US-based entertainment reporter Jeff Sneider revealed that the new series will make a "concerted effort" to cast POC — including the leads, which is in line with the Harry Potter and the Cursed Child stage show.
"What I've heard about this series is that they will make a concerted effort to cast more people of colour in the show," Sneider said during an episode.
"Particularly with regards to the role of Hermione… [she could] very well be an actress of colour."
What other titles have been announced for Max?
Max also provided first looks at additional titles including Max Originals The Penguin starring Colin Farrell; HBO Original drama series The Sympathizer, an espionage thriller and cross-culture satire based on the Pulitzer Prize-winning novel of the same name; HBO Original limited series True Detective: Night Country starring Jodie Foster and Kali Reis; HBO Original limited series The Regime starring Kate Winslet; Max Original six-part docuseries SmartLess: On The Road, following Jason Bateman, Will Arnett, and Sean Hayes as they take viewers on a behind-the-scenes look at the sold-out live tour of their podcast; and Max Original kids' series Gremlins: Secrets of the Mogwai.
Other series include:
Original comedy series derived from The Big Bang Theory.
HBO Original Game of Thrones prequel A Knight of the Seven Kingdoms: The Hedge Knight
Original drama series based on The Conjuring films
Magnolia Network's Fixer Upper: The Hotel
Discovery Channel's Survive the Raft
Original Peter & the Wolf from Bono
Investigation Discovery's Lost Women of Highway 20
Want to CHATTR with us? Follow us on Instagram and Facebook for more entertainment news.