Attention all binge-watchers! Brace yourself for Netflix's latest thriller series, Who is Erin Carter? because by the time you finish it, you'll be wondering if there will be a season two!
Available to watch on the streaming service from August 24, this gripping TV drama follows the nail-biting journey of a British teacher living in Barcelona, only to find herself entangled in a heart-pounding showdown causing her dangerous past to come back to bite her, and she has to fight to clear her name.
Here's everything you need to know about Who Is Erin Carter?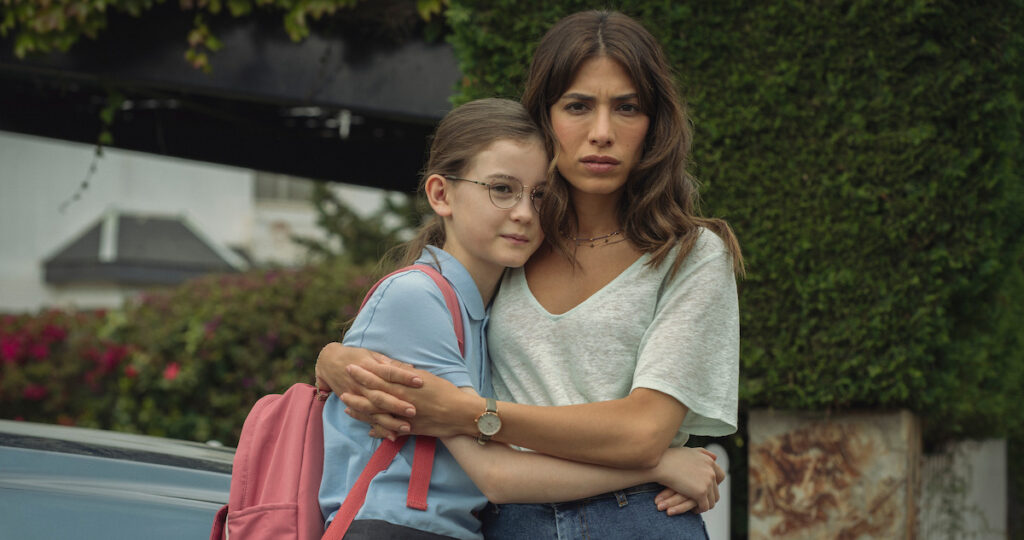 What is Who is Erin Carter about?
The official Netflix synopsis reads: Meet Erin Carter (Evin Ahmad), a British substitute teacher who lives in Barcelona with her loving husband, Jordi, and young daughter, Harper (Indica Watson).
Erin has managed to build an ordinary life for herself in Santa Alma, a fictional upmarket community on the outskirts of the city until one day she gets caught up in a violent robbery at the local supermarket.
And when one of the robbers claims to recognise her, Erin's life begins to unravel. She's forced to battle to clear her name and protect her family… But is she really who she claims to be?
Who is in the cast?
Alongside Ahmad and Watson is the dreamy Sean Teale who plays Erin's husband Jordi, Douglas Henshall plays Daniel Lang while Denise Gough stars as Lena.
Jamie Bamber plays DI Jim Armstrong while Pep Ambròs plays Emilio and Susannah Fielding gives life to Olivia. Lastly, Charlotte Vega plays Penelope, who has some dirty secrets of her own!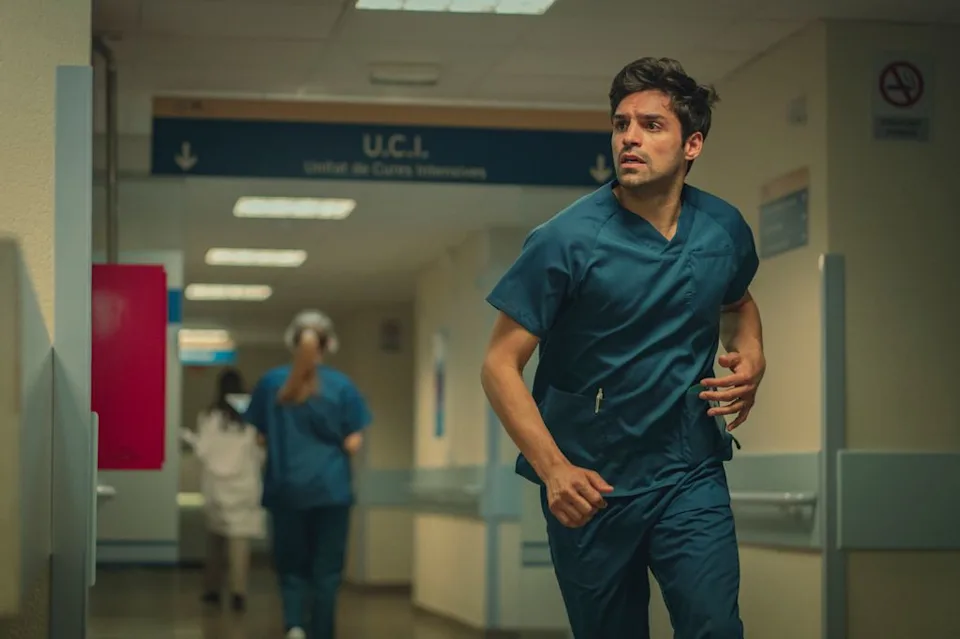 Will there be a season 2 of Who is Erin Carter?
To manage expectations, Netflix has called Who Is Erin Carter? a limited series, which may mean that there won't be a second instalment. On top of this, there's been no news of an announcement on whether the series will return.
To throw a spanner in the works; however, ~sOmEoNe~ does say to Erin (no spoilers, you're welcome): "I've always found use for trouble," soooo…. maybe this is setting up another season!!
Is Who is Erin Carter? based on a true story
Given that it's set in a fictional town with fictional characters and that the creators haven't told us otherwise, the series is not based on a true story.
Can I watch a trailer for season one?
You sure can! Catch it below.
Stream Who Is Erin Carter? on Netflix now.
Want to CHATTR with us? Follow us on Instagram and Facebook for more entertainment news.