Glenn Azar's relationship with Hunter Blue seemed to put an immediate target on his and his partner Taylah Robertson's back in Hunted Australia. Interestingly, the Fugitive has revealed that their friendship runs much deeper than what was shown on TV.
During an interview with Chattr, Glenn explained that he and Blue (real name Luke Andrews) grew close during a military program in Papua New Guinea.
"I know Blue really well," he said. "I used to run a PTSD program and a veterans program for the military after I got out. [Blue] doesn't have PTSD or anything, but he came on one of the military programs and I actually took him across the Kokoda track a couple of years ago. So I spent ten days in the jungle with him. I know him very well."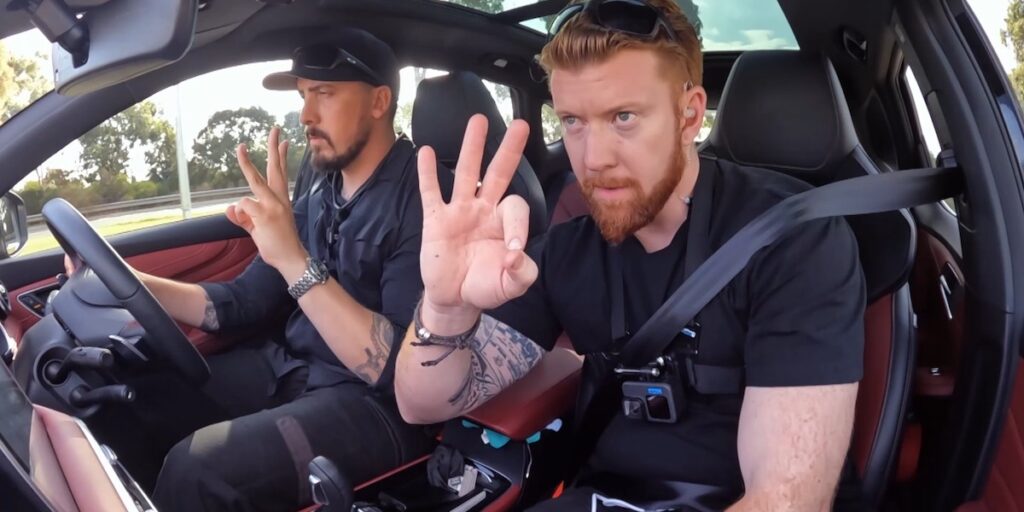 Glenn knew they'd have a target on their backs
Glenn said that he purposely avoided telling Blue about his and Taylah's reality tv plans, despite catching up with him shortly before filming kicked off.
"One hundred per cent we had a target [on our back]. And I knew that would be the case I knew. I didn't tell him we were on the show and I'd had breakfast with him a couple of weeks before and I still hadn't mentioned it," he explained.
"I said [to Taylah] as soon as he sees us, he's going to target us immediately because he doesn't want one of his mates to get one up on him."
Glenn explained that his own military background wasn't specifically related to catching fugitives.
"Blue's ex-special forces so there's a lot of pride in what they do, they're very high-level guys," he said. "I was a specialist in my own field, I was an aeromedical evacuation helicopter evacuation specialist, but it's very different. So this was his skill set, not mine."
"I knew that if he didn't go after me one hundred per cent, he would be a bit embarrassed amongst his cohorts who'd say, 'How did you let these guys get away from you?'"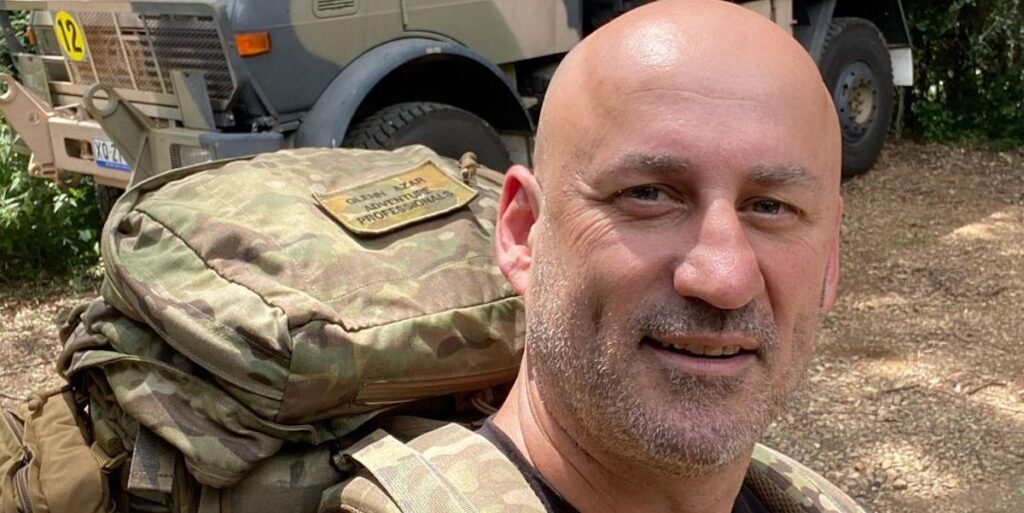 Does Glenn believe it was fair that they were targeted?
The ex-military Fugitive revealed that he was hoping to be targeted in the show because he wanted the thrill of the chase.
"I don't know if it's fair but I don't think life is fair as such. I've got no problem with that, I wanted that challenge," he said.
"We're competitive, we want to win, of course. But, winning the show wasn't our sole focus. Our sole focus was hiding in plain sight."
He added that despite being captured quite early in the game, he's happy with the overall experience.
"When we got captured… the [Hunters] were cheering, one of the Hunters, she was crying. That's how emotional they were, so I knew we'd gotten under their skin. And I wanted that level of intensity. If they had gone after other people and let us hide, I don't know what I would have enjoyed it as much."
12 fugitives remain on the run as Hunted continues Monday night at 7.30pm on 10 and 10 Play.
Want to CHATTR with us? Follow us on Instagram and Facebook for more entertainment news.