Grab your aprons, folks! It's lucky episode 13 time and time for some Surf and Turf on MasterChef Australia 2023.
During the May 24 episode, the contestants packed up their knives and headed out to Grazeland in Melbourne's Spotswood for the first BIGGEST Service Challenge the series had ever seen!
In case you're not from Victoria, Grazeland is a food lover's dream, overflowing with an endless array of global cuisine and culinary masterpieces.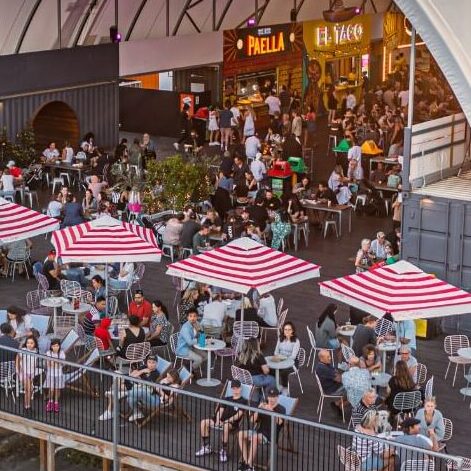 Splitting into two teams, the contestants had five hours of prep time to whip up a mean Surf and Turf. And the goal? Feeding "thousands" of hungry diners!
The winning team, which managed to impress the judges the most, will now be vying for Immunity in Thursday's episode.
After all the "ooh's" and "aah's" were complete, here's everything that happened!
The Teams
The contestants were randomly put into two teams by choosing aprons from a bag.
In the Turquoise team was Adi, Cath, Robbie, Phil, Declan, Jessica, Grace and Amy and in the Yellow team: Rhiannon, Rue, Theo, Alice, Brent, Antonio and Ralph.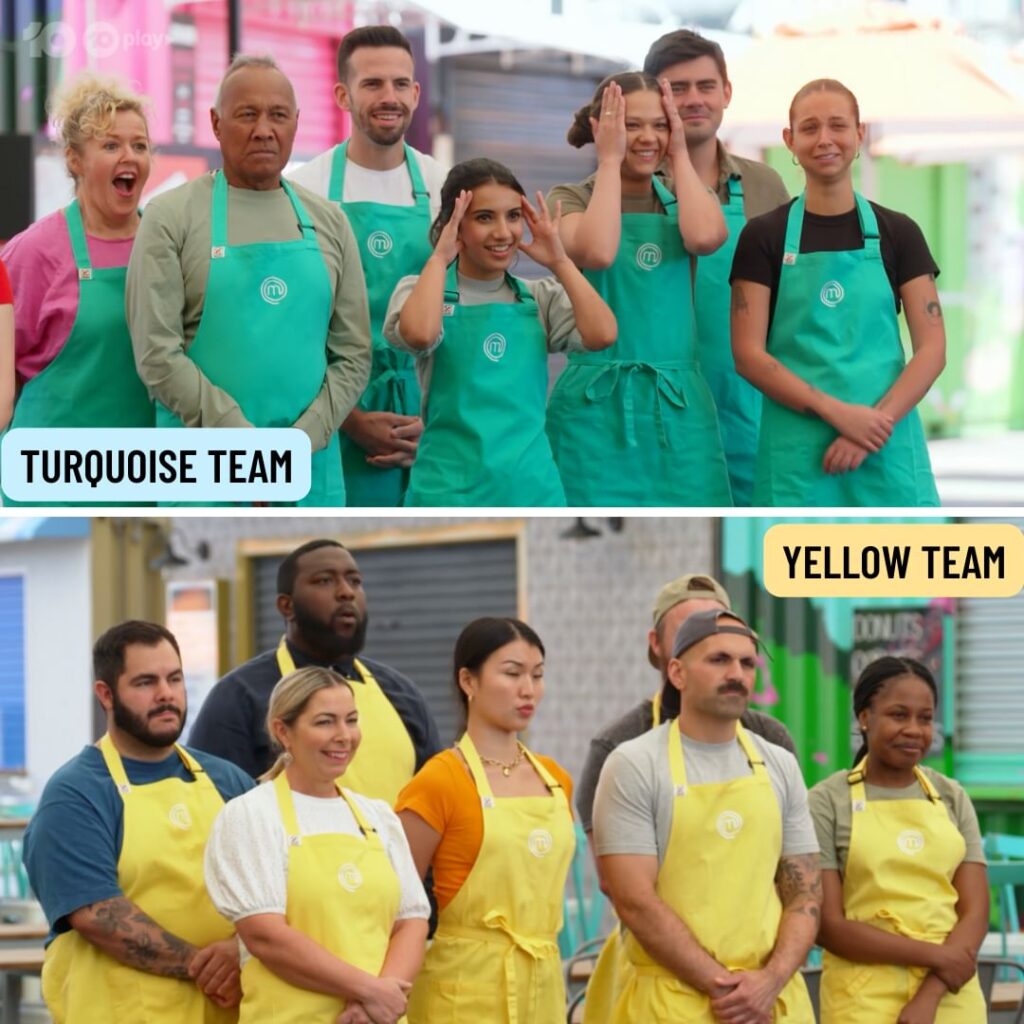 Malissa pulled the white apron from the bag, meaning she wouldn't be cooking; however, she had to back one team (she chose Yellow) and if they won, she won!
With five hours on the clock, it was time to get their prep on!
Prep Time
Adi took charge of the Turquoise team and they chose to make a Thai theme. They opted to cook Thai Curry with Barramundi and Thai Beef Salad.
The Yellow team chose Pork Belly with Scallion Fried Rice and Chilli Mussels and Focaccia, with the team looking to Brent to take charge.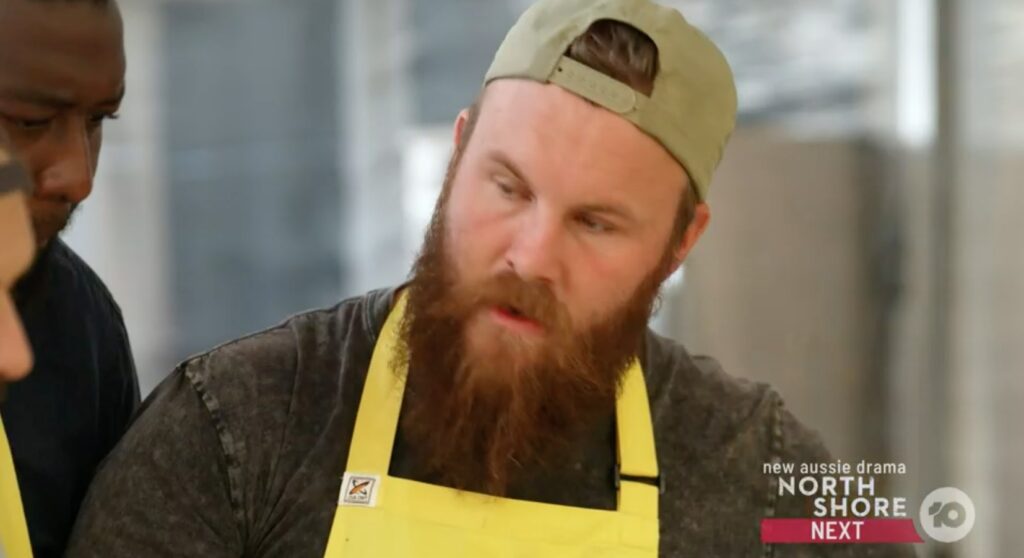 Back on the Turquoise team, Declan was tasked with preparing 400 portions of Barramundi with Judge Jock saying he was feeling "petrified" for them.
"This is going to be hard," he said.
The Turquoise team decided to bulk up their curry with veggies, while Theo over on Yellow a.k.a "Bread Boy", had to calculate how much focaccia to make.
Jock questioned the team about the number of mussels each person would receive, telling them they needed to double the recipe, which meant cleaning, debearding and cooking 2400 pieces.
Phil was in charge of chopping the beef while Ralph and Rue had to cut 40kg of Pork!
Alice was in charge of cooking the Pork Belly and with two and a half hours to go, Andy was concerned that Declan was only halfway through the fish.
"It does feel like it's falling apart a bit," our loveable Declan said.
Jock then told Brent that "they were in trouble" due to time, with some of the girls joining in to help him with the Mussels.
Back with the Judges, all three were concerned that there was "no urgency" so both Jock and Andy came in to assist.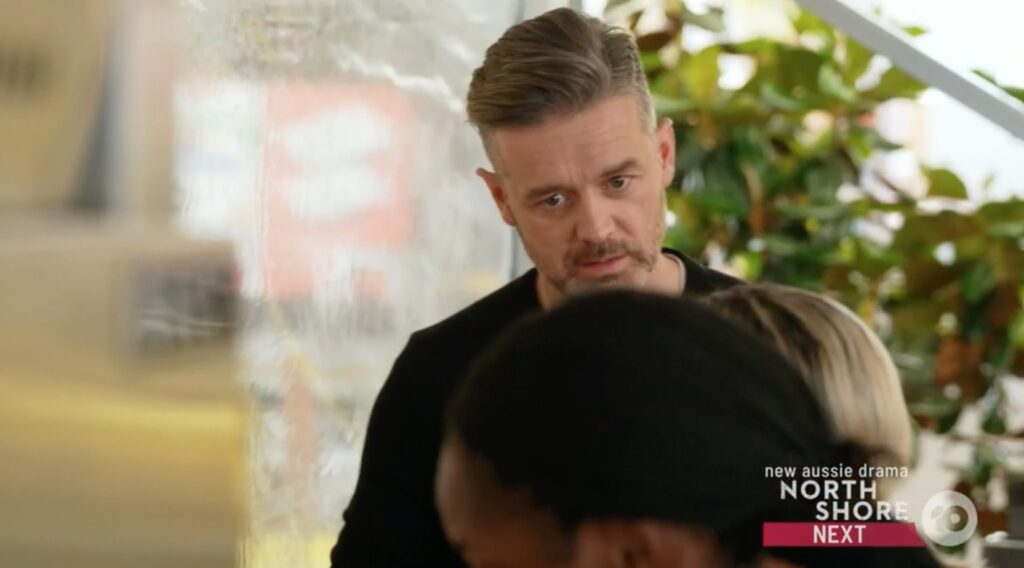 Prep continues — 90 minutes until service
With 90 minutes until service, it was time to "get out of the weeds".
Robbie was in charge of the Curry, trying to balance it with sugar, soy sauce, chilli and vinegar while Brent frothed over Alice's Pork which he deemed "perfect" and we could smell the deliciousness from here!
Finally, the Mussels were ready to be cooked but Phil was feeling the pressure to get the Beef right. Amy was in charge of making the dressing for the Salad, creating a take on Nam Jim Dressing.
And then huzzah! Finally, with thirty minutes to go, Declan's fish duties were over… until he realised he still had to cook them.
Meanwhile, Rhiannon was making the Chilli Sauce for the Mussels and Jock asked her to count the Mussels in each bowl to ensure they had enough.
Then disaster struck! With 30 minutes to go, the Yellow team discovered they only had enough Mussels for sixty serves, not 400!
With ten minutes to go, the crowd went wild…and so did Cath!
"Wow!" she said. LOVE HER.
The Turquoise team decided to create tasters of their curry while in a win for the Yellow Team, Brent and Jock gave their meals a taste and were thrilled by what they were eating.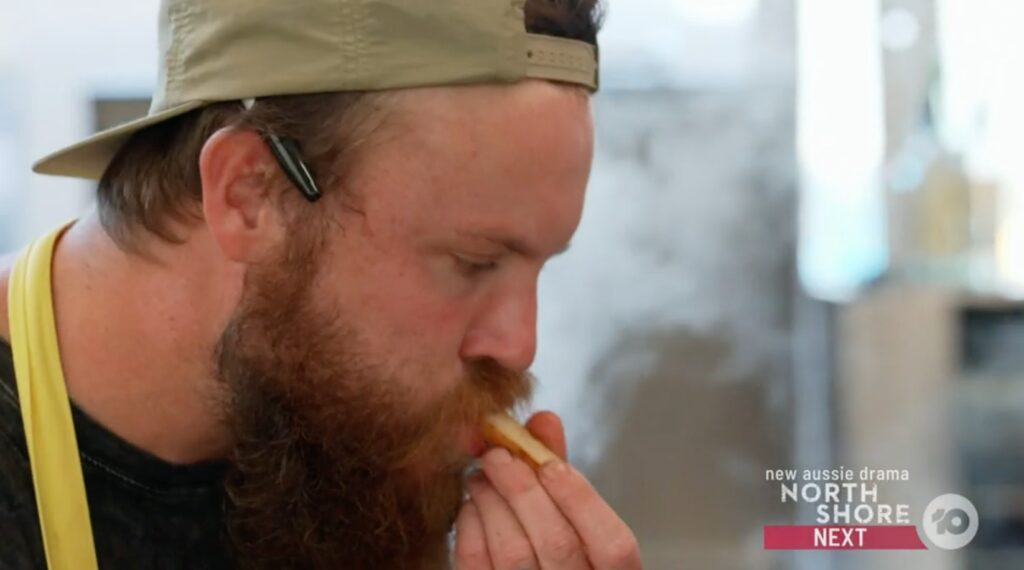 Service and Judging
Service started and "people were swarming up" with the Turquoise team forming an assembly line while the Yellow team continued to struggle, three people short due to the Mussels.
Jock and Andy left their teams to it while Grace felt the pressure to not "disappoint" Andy in particular, who had saved the day.
We then got a glimpse of the patrons, but it was this one in particular that we needed more of: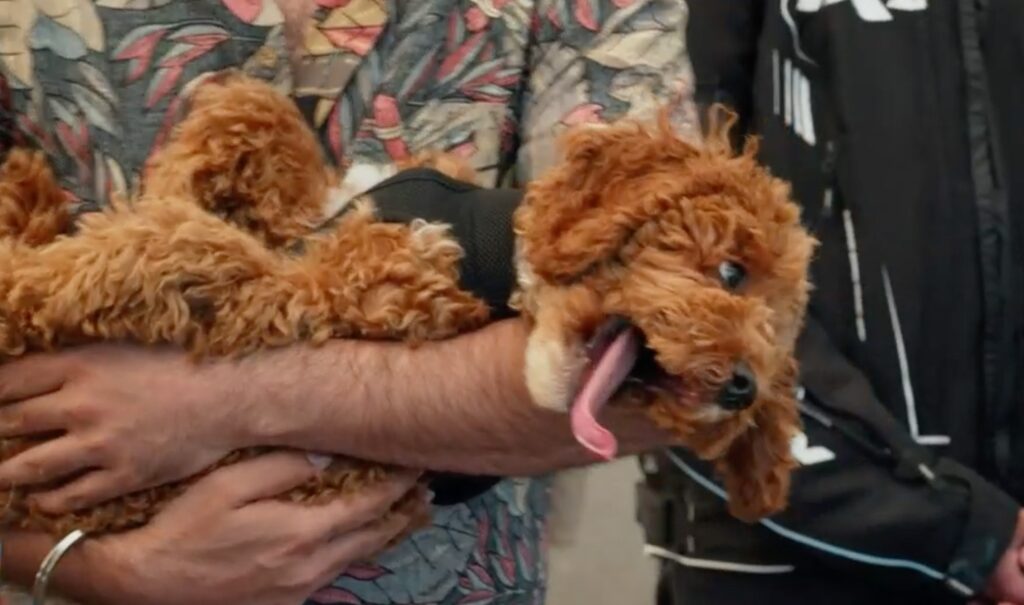 The Judges then began… well, judging.
"Looks simple but so much work in there," Andy said of the Thai Beef Salad. "It's got a lot of texture and a lot of punch."
Jock said it was "missing sweetness" and "could have been 50% better", while Mel said it was "lively".
As for the Curry, they called it "fancy" and were impressed by the way there were individual portions of Barramundi.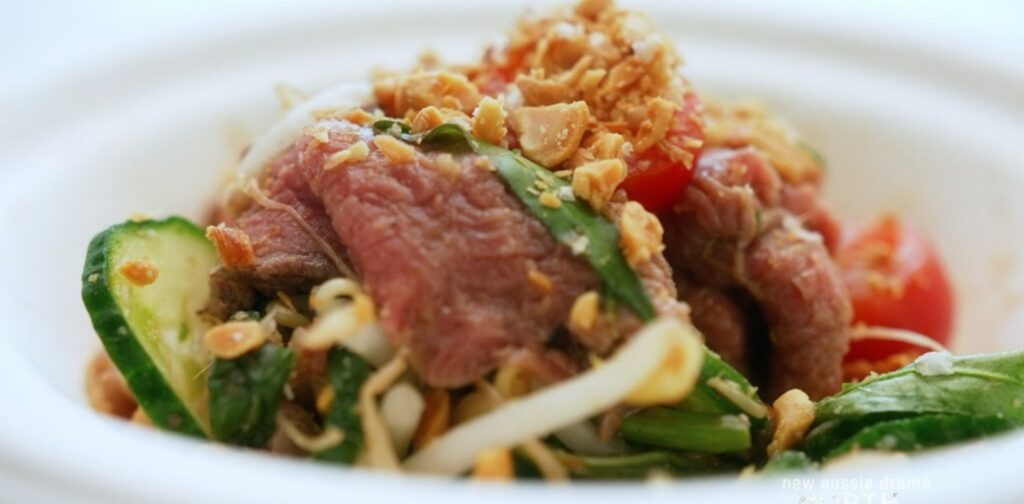 Declan and Phil then got out on the floor to drum up customers and Brent said it was a "great feeling" to be serving their hard work but was worried about the consistency of the cook.
Rhiannon and Brent then served the judges, who started with the Seafood — the Chilli Mussels and Foccaccia.
Andy called the Mussels "perfectly cooked" while Mel said the sauce was "vibrant". They all agreed the texture of the focaccia was "good".
As for the Sticky Pork Belly, it was cooked "perfectly" with Andy calling it "belting". Unfortunately, the garlic had burned and melted into the rice, overpowering it.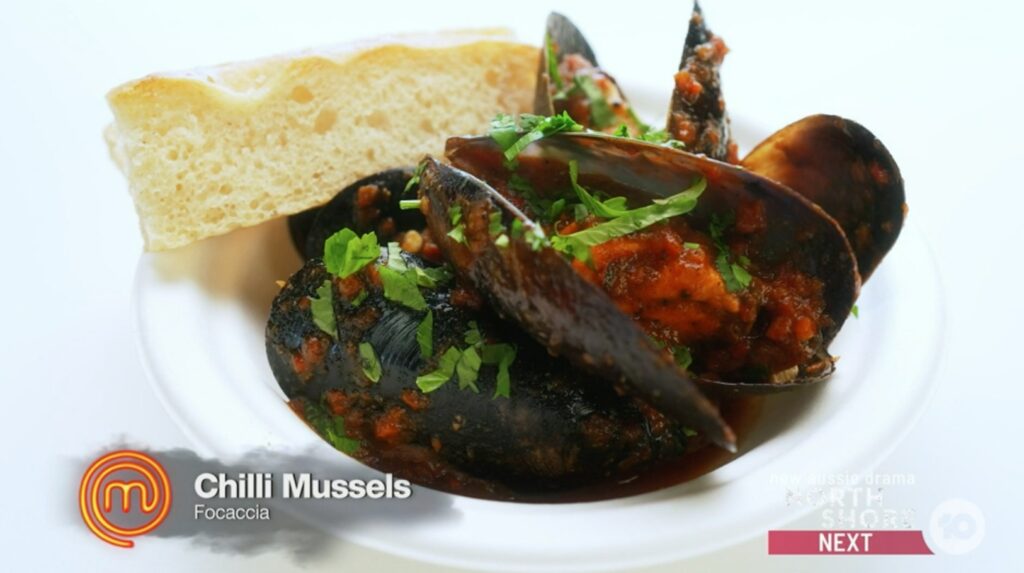 The Verdict
"I hope you're aware of just how big a triumph it [the cook] was," Mel said, adding that their food raised thousands of dollars for charity.
The team who made it into the Immunity Challenge was: The Turquoise Team!
And there were squeals all around!
MasterChef Australia continues on Thursday at 7.30pm on 10 and 10Play.
Want to CHATTR with us? Follow us on Instagram and Facebook for more entertainment news.